1: Download, Launch and Choose iOS Data Backup Option
Go ahead and connect your old iPhone to your computer then proceed to download the software.
Follow the steps to complete the installation then launch the FoneDog Toolkit (it works well with both Mac and Windows system so need to worry about what type of computer to use.
The program will automatically detect your connected device. Once in the system go ahead and select the option "iOS Data Backup and Restore". Choose iOS Data Backup then go to the next step.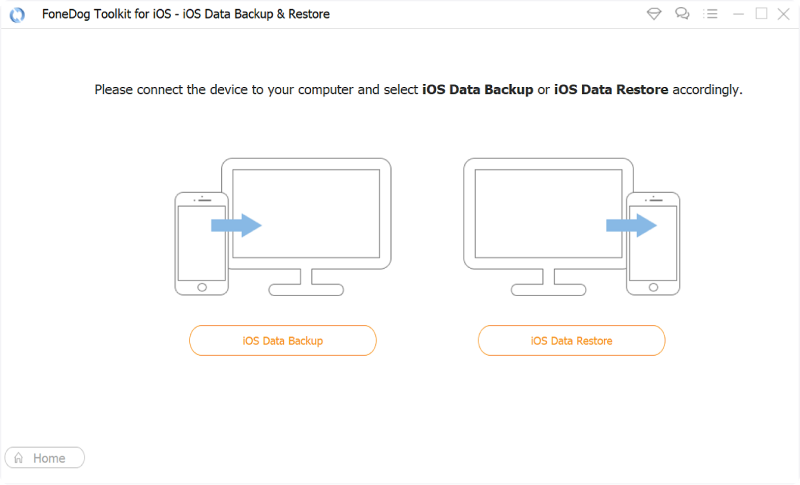 2: Select which Data Backup you prefer
On the next part of the process, you have the option to choose what type of backup you would like to create. A "Standard Backup" or an "Encrypted Backup".
The main difference between the two is with the "Encrypted Backup" you can set up a password to protect the file especially if there are private and sensitive information you would like to further secure.
Once you have chosen which type go to select "Start" to proceed.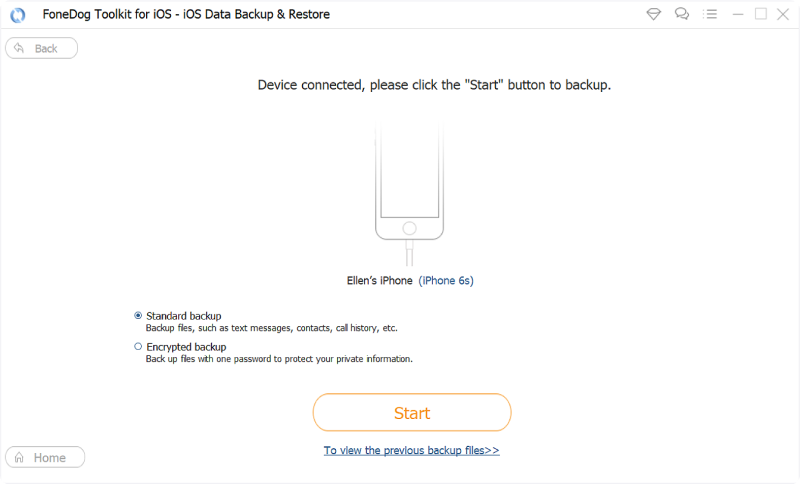 3: Choose the data you need
After selecting "Start" the FoneDog Toolkit will now allow you which of your stuff and what file type you would want to backup. And then click "Next" Button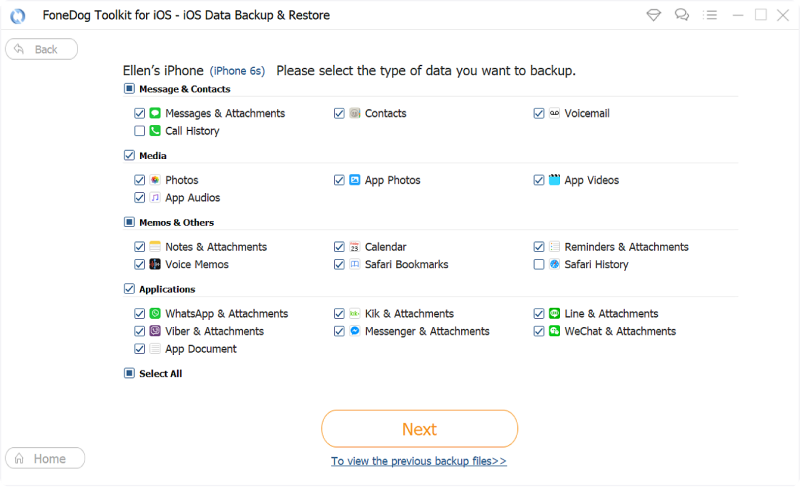 4: For Now You Wait
Your selected data will now be backed up by the FoneDog Toolkit - iOS Data Backup & Restore. It takes a while to complete especially if there are a lot of things that you have selected.
Once done the software will show you information about the file that was created.
You will still have the option to add more and create another batch by selecting "Back up more" or you can now begin the transfer to another device by choosing "Restore iOS Data".