Fix iPhone Won't Backup to iCloud? Here is the Real Fix.
by Wian LJ | Lasted Updated 2018-05-11 06:28:34
Why won't my iPhone backup to iCloud? It all began after I updated to iOS 11 and until today I cannot use my iCloud as the backup. I constantly get an error that iCloud backup could not be completed. Please Help!
Part1. Why Won't My iPhone Backup to iCloud?
Did you know that this problem about iPhone not backing up to iCloud is a common scenario? Yes, it is. If you find your iPhone not backed up to iCloud the moment you wake up in the morning, well you are not alone. There are a lot of user reports who claimed that their iPhones do not back up to iCloud by means of getting error messages.
Fortunately, this issue is so easy to fix and can be done in a matter of few steps only. You don't need to go to a store and have it fixed. Read along these guides and before you start yelling 'Why won't my iPhone backup to iCloud' to yourself.
Possible Reasons
Connections
Storage
These two are the topmost reasons why your iCloud cannot create a backup on the iPhone. What you need now is to follow the troubleshooting methods in the next parts of this article.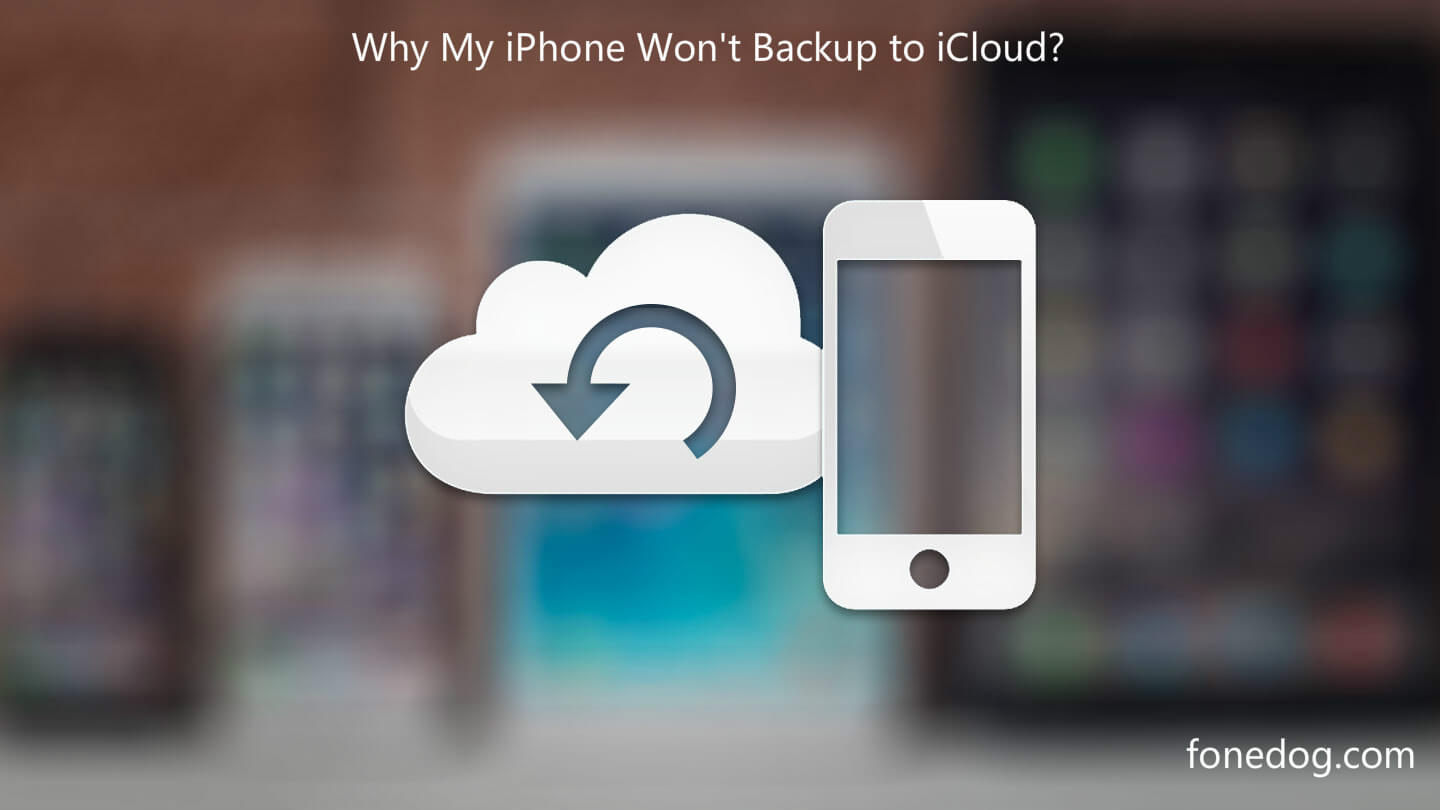 Part2. How to Fix iPhone Won't Backup to iCloud
2.1 Make sure you have the excellent wireless connection
As we mentioned above, internet connection plays a vital role in making sure that the iCloud gets to backup your iPhone.
Go to Settings on the iPhone
Tap Wi-Fi
Check if you are connected to your home or work internet
If you are not connected, tap on the network name and enter the password
Once connected, go back to Settings
Tap iCloud and tap iCloud backup (both must be toggled on)
Tap Backup Now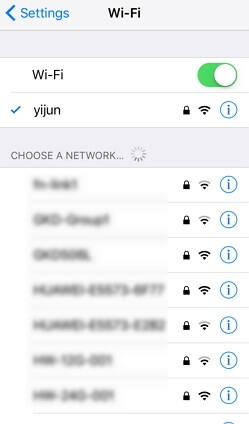 2.2 iCloud Storage Space
Another possible cause of iCloud not taking the backup is because it does not have enough space anymore. Check the iCloud storage if it is already full or not.
Go to Settings
For iOS 10.2 and earlier, tap Settings, tap iCloud and tap Storage
For iOS 10.3 go to Settings, tap your name, and tap iCloud. Tap Manage Storage or iCloud Storage
Remember you are only given 5GB of free space on iCloud. If you need more space consider upgrading to a higher space by tapping on the Upgrade button beside iCloud Storage. Otherwise, you need to delete unnecessary backup contents to free up.
2.3 Sign in and out of iCloud
Signing out and back to your iCloud account may help refresh the app and may fix the iPhone can backup to the iCloud issue. Doing this process will resolve any kinds of verification issues that hinder the iCloud to take its backup.
Open Settings
Find and tap Accounts & Passwords
Tap Sign out
Confirm the erase settings prompt
Re-enter your iCloud account and password
Note: Re-entering iCloud account and password does not erase the entire backup. Once you have signed back in, all your data will be downloaded automatically. There is no need to worry about doing this process.
2.4 Reset All Settings
When the iCloud backup issue gets out of hand, consider resetting all settings as a final recourse. Reset All Settings does not erase the data on the iPhone so it is safe to perform.
Launch Settings
Tap General
Tap Reset
Find and tap Reset All Settings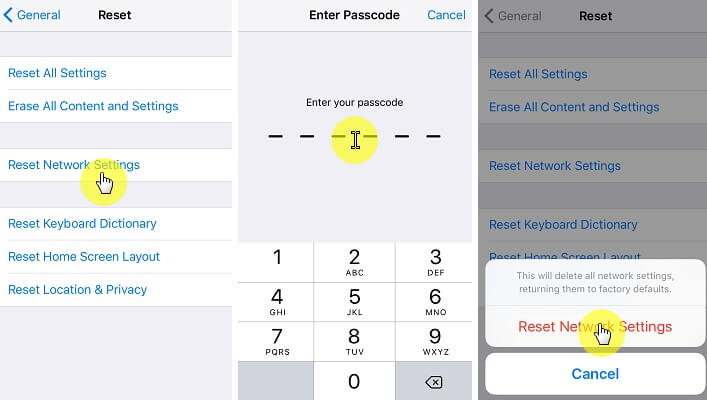 2.5 Power-cycle iPhone
A quick power refresh may solve the iCloud backup issue if there are no major problems on the iPhone. You can turn off the device and leave it for a couple of minutes and reboot it right after.
Press and hold the Sleep/Wake button
Toggle the slide to off
2.6 Erase all Content and Settings
If none above have fixed the issue, as much as we don't want to suggest but it seems to be last troubleshooting method, you need to erase all contents and settings.
Tap Settings
Tap General and tap Reset
Find and tap Erase All Content and Settings
Confirm the action
After the iPhone has rebooted, you can easily restore from iCloud and use the backup contents.

Video Guide: How to Backup and Restore Desired Files When iCloud Backup Doesn't Work
Backup and restore desired files when iCloud backup doesn't work, this video shows you the complete guide, so just click on this video and watch the video tutorial and you can get it.
Part3. Alternative Backup Option – FoneDog Toolkit- iOS Data Backup & Restore
What is FoneDog Toolkit- iOS Data Backup & Restore?
For future references, you should consider having an alternative backup to ensure that none from your phone data gets lost or deleted. One of the most effective and easy backup and restore alternative is FoneDog Toolkit- iOS Data Backup & Restore.
FoneDog Toolkit- iOS Data Backup & Restore is safe and guaranteed effective. It backs up the entire iPhone to the computer with just a few clicks or just a single click only!
This is a third party program that enables users to create a safe backup with the user-friendly application. If you don't believe it you can just download and try it by yourself.
How to use this program to back up files?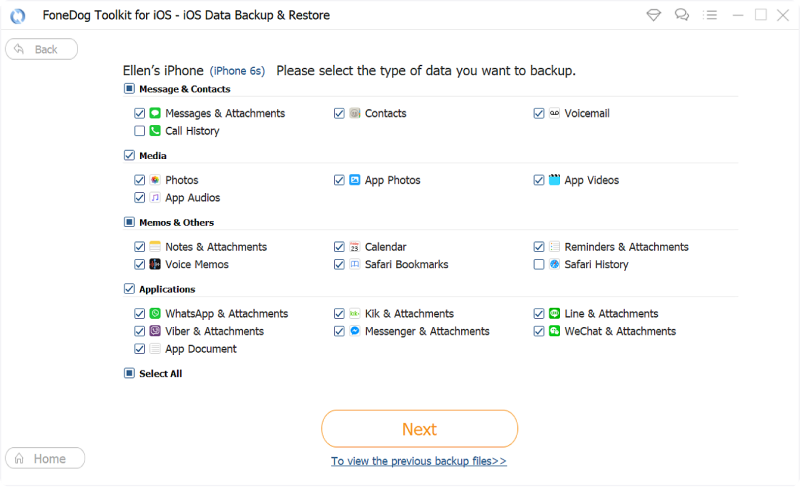 FoneDog iOS Data Backup and Restore Use to Back up Files
FoneDog Toolkit- iOS Data Backup & Restore is so easy to use. All you need is to download the free version and follow these steps:
Launch FoneDog Toolkit- iOS Data Backup & Restore
Connect iPhone using a USB cable
Click iOS Data Backup & Restore
Click on iOS Data Backup
Choose the Data Backup mode
Choose desire files to backup
Wait until the backup is completed
How to restore the backup?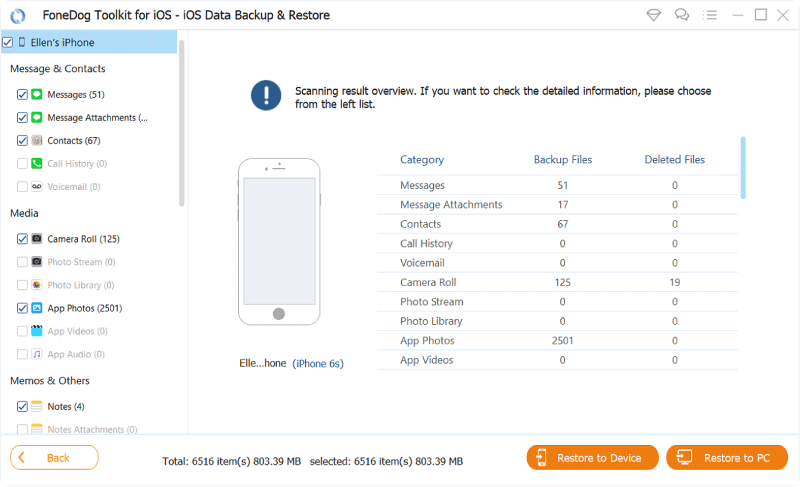 Restore the Backup Before
Restoring backup is similar to backup steps. Simply plug in and follow the onscreen prompts.
Launch program
Connect iPhone
Choose the desired backup
Scan backup file
Extract all or selective backup contents
The best part of FoneDog Toolkit- iOS Data Backup & Restore is that it allows you to effectively backup and restore phone files selectively.
After reading this tutorial, you will no longer yell 'Why won't my iPhone backup to iCloud?!' This is because you have all the choices on which troubleshooting method you can perform in order to fix the problem.If you need to find the best alternative in the future, consider using FoneDog Toolkit- iOS Data Backup & Restore to create a safe and secure backup option. Share the good news with friends today!
Fix iPhone Won't Backup to iCloud? Here is the Real Fix.
Backup iPhone & Restore iPhone
Backup Contacts & WhatsApp Files Backup
Backup Photos & Backup iPhone