By Nathan E. Malpass, Last updated: September 17, 2020
So I was trying to free up space on the phone by moving music and photos to 2 external drives. When I went to go and complete it tonight, the music in Itunes won't play. Most of the files say, "the song could not be played because the original file can't be found and the external drive just has the pictures. So how can I recover the music files from the external drive? And btw, some are not Itunes, they are downloads.
Do you love taking photos on your iPhone? Do you have lots of photos you love to share on social media? Do you have important and cherished photos of family, friends, and loved ones on your device? Do you have tons of videos you downloaded on your device so you could watch them later? Do you have your favorite songs and albums on your device? You probably answered 'YES' to all of these questions right?
But are you prepared for the some of the worst things that could possibly happen? If not then this article will help you get through one of the toughest and most inconvenient things that could ever happen to an iOS device user.
So, what is the worst thing that could happen? Lots of bad things could happen to your phone. It might fall to the ground and break. It may get lost and you may never find it again. Somebody may steal it. It might get corrupted. A virus or malware may contaminate it. Files might be corrupted. Files and data might be lost.
Today we use our phones for almost anything. Gone are the days when you still needed film when taking photos or videos and going to the record store just to buy the latest album by your favorite artist. Now we can easily use our mobile devices to do things we usually did back in the olden days. Especially with the iPhone, we love to take advantage of its powerful and high-quality features. For taking photos and posting them on Instagram, or watching the latest episode of your favorite show, or jamming out to your favorite hit songs.
But sometimes the inevitable happens and you lose all of your media files . Data loss is one of the worst things that could happen to you or to any iOS device user. No one and no data type is safe from data loss. If this sort of thing has never happened to you, then you are a very fortunate person.
What are the causes of data loss you ask? There are actually quite a lot of things that could lead to data loss. For instance, a virus may have contaminated your device, or you may have unwittingly introduced malware that erased or ruined your data. There are different reasons too. You may have unconsciously erased your documents, human error is actually the most common cause of data loss. You may have unintentionally reverted your device to its factory settings. An iOS update could also be a cause. There are loads of reasons as to why this kind of unfortunate event happens, the things we have mentioned here are just a few of the many reasons why data loss occurs. Also, data loss has some rather unfortunate consequences. Your device might become corrupted or broken. You may have someone with the expertise to fix and/or repair your device. But did you know that you can also fix it yourself?
This is actually one of the most complained-about issues for iOS users. Most especially if you don't have the habit of frequently backing up your files.
In the time that this event happens, a lot of people often rely on the internet for answers to their questions. We ask the internet on methods we can use to successfully recover these lost data. We often ask questions like "Help all my photos have suddenly gone missing?" or "How do I recover videos that I downloaded?" "Is there any way to recover music on my iPhone?" A lot of times people inevitably surrender attempting to recuperate their valuable data. This is mostly because they don't have the foggiest idea about how to recover these data. Well luckily for you in this article we will share with you how to do it.
Option 1: Backup Your FilesOption 2: Use FoneDog Toolkit to Recover Lost Media or Missing FilesVideo Guide: How to Recover Lost Data or Missing Files on iPhone
Option 1: Backup Your Files
One tip though, always have a backup your files. This is the easiest way to avoid data loss and can also help you in case of data loss. This way you can easily recover your files after data loss. In the event that you have not, here is a convenient guide on the best way to effectively recover them.
The best, easiest, and fastest way to recover lost data is to use a data recovery program.
There is a huge amount of data recovery software that you can pick from in the market. A bit of caution though, sometimes you might need a bit of money. However, your money spent will have been worth it since it is an assured method of recovering files.
Option 2: Use FoneDog Toolkit to Recover Lost Media or Missing Files
Of course, your choice should be FoneDog toolkit – iOS Data Recovery. FoneDog iOS Data Recovery is has had widespread acclaim. It is considered by iOS device users as the best program that can recover lost data out there. It is also widely claimed as the No. 1 iOS data recovery program in the market and used by lots of iPhone and iPad users and has tons and tons of rave reviews.
FoneDog toolkit – iOS Data Recovery is equipped for finding and recovering lost data on your iOS gadget. It is able to recover lost data in three ways, through your iOS device, through your iTunes backup, and through your iCloud backup. It has the capacity to recover an extensive variety of data like photos, messages, videos, calendars, contacts, music, call history, notes, bookmarks, app data, and more. It is also user-friendly and quite easy to use.
When you use FoneDog iOS Data Recovery, your lost data is not really lost.
Here are the ways in which you can retrieve your lost data through FoneDog iOS Data Recovery. But first, you need to install it first.
FIRST METHOD: Recover Lost Files on iPhone Directly
Step 1: Install and Connect
First, you must connect your iOS device to your computer.
Open the program.
Step 2: Choose Option
Choose 'Data Recovery' and then choose 'Recover from iOS Device'.
Step 3: Start Scanning
Select 'Start Scan' button.
When the scan is finished you will see a preview of your files.
Step 4: Choose Files to Recover
Choose the files that you want to retrieve and then you can recover them.
SECOND METHOD: Recover Files Through iTunes Backup
1. Choose "Recover from iTunes Backup File".
2. Choose the backup files you want, and then select 'Start Scan' to extract its contents.
3. Choose the files you want to retrieve after the scan.
4. Click 'Recover' and your files may now be retrieved.
Step 1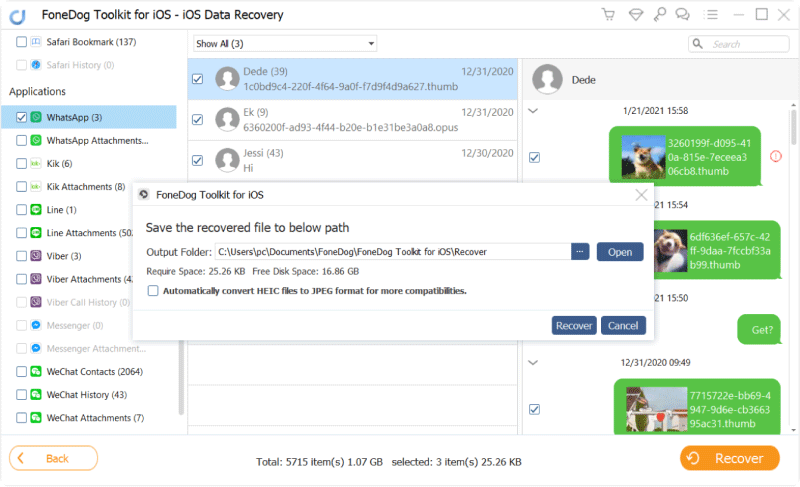 Step 2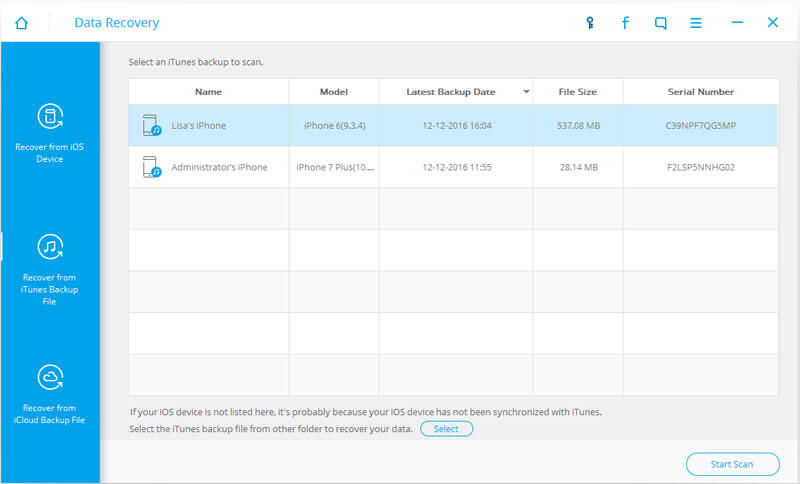 Step 3,4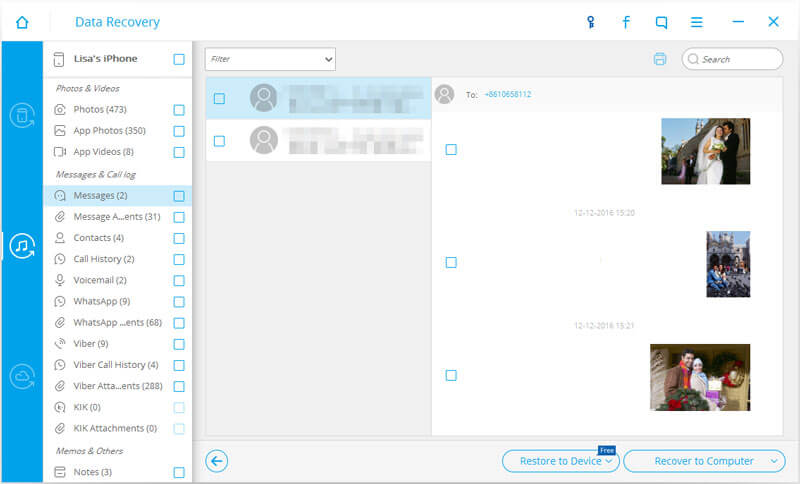 THIRD METHOD: Recover Files Through iCloud Backup
Step 1: Log in iCloud Account
Select "Recover from iCloud Backup File".
Your iCloud account must be logged in.
Step 2: Select iCloud Backup
A list of your backup files will appear after you have logged in.
Select your device.
Step 3: Download Files
Download the files and then extract them.
Extract the backup file by clicking the Scan button.
Step 4: Recover Lost Files
After the scan, you will now see the files in the backup file.
Select the files that you need to retrieve and click 'Recover'. You will now be able to recover it on your iOS device or on your PC.
Video Guide: How to Recover Lost Data or Missing Files on iPhone
You see? Wasn't that quite easy? You need not worry about your photos, videos, and music. Just remember to use FoneDog Data Recovery.