By Nathan E. Malpass, Last updated: November 26, 2021
Dropped iPhone won't turn on? Here are the top solutions you can do to fix the issue. We'll also tell you how to recover your iPhone's system here.
Your mobile phone is very important. It contains your contacts, messages, videos, photos, and more. If you have an iPhone, it's a guarantee, that you paid for a phone that's more expensive than the average one. If you accidentally dropped it, that's a big issue. What if your dropped iPhone won't turn on? That will be a very frustrating experience. What if you lose your contacts or important work documents? What if you are in an emergency situation? What will you do in these cases?
Here, we will discuss what you should do in this situation. We'll talk about the top methods you can use in order to fix it. In this way, you can fix your iPhone and possibly recover some of the data in it.
Part 1. Top Reasons Why My Dropped iPhone Won't Turn OnPart 2. Dropped iPhone Won't Turn On: Top Methods To Fix ItPart 3. Best Solution For Dropped iPhone Won't Turn OnPart 4. Summary
Part 1. Top Reasons Why My Dropped iPhone Won't Turn On
Typically, a dropped iPhone won't turn on because of hardware and/ or software failure. If your phone experienced a major fall, your dropped iPhone won't turn mostly due to physical damage to its parts. However, what if it's just a minor drop?
Well, in this case, your iPhone probably has issues before you actually dropped it. Some of the causes of this issue are included below:
1. Water Damage
If you dropped your iPhone in a pool of water, then recovering your data from it is obviously something you should do ASAP. Although most mobile phones today are designed to withstand a certain amount of water. However, if water seeps inside your iPhone, it may cause damage to its major internal components. You can check the Liquid Contact Indicator(LCI) in your phone to see if your phone is damaged by liquid like water.

2. Battery Failure
Another cause why your dropped iPhone won't turn on is battery failure. The battery may have been drained already, or it might be damaged by the dropping. Like all things, batteries have a certain lifespan, so you may want to check this out.
3. Issues With Your Software
Malware issues or faulty app updates could cause this issue as well. Faulty updates of your iOS can cause it to stop opening too. This can lead to an unresponsive iPhone.
4. Physical Damage
Finally, if your iPhone did endure a major fall, then physical damage should not be overruled. If you drop your iPhone from time to time, it may cause damage little by little. In this case, you need to have it checked or replaced.
Part 2. Dropped iPhone Won't Turn On: Top Methods To Fix It
First, you must know the reason why your dropped iPhone won't turn on. Is it due to physical damage, water damage, or software problem? The easiest thing you can fix is the software issue. Physical damage will require you to send the phone to Apple or to a phone technician. Check out the solutions below:
Solution 01. Hard Reset
If your dropped iPhone won't turn on due to a software problem, perform a hard reset first. There are different ways to do this, depending on your iPhone model. Below are the steps on how to hard reset an iPhone 12:
Get your iPhone and then press the button for Volume Up. Release the press immediately.
Then, press the button for Volume Down. Release the press immediately.
Press the Side button and make sure you hold this press. If the Apple logo shows up, you must release the said Side button.
Wait until your iPhone 12 restarts.
Solution 02. Check Battery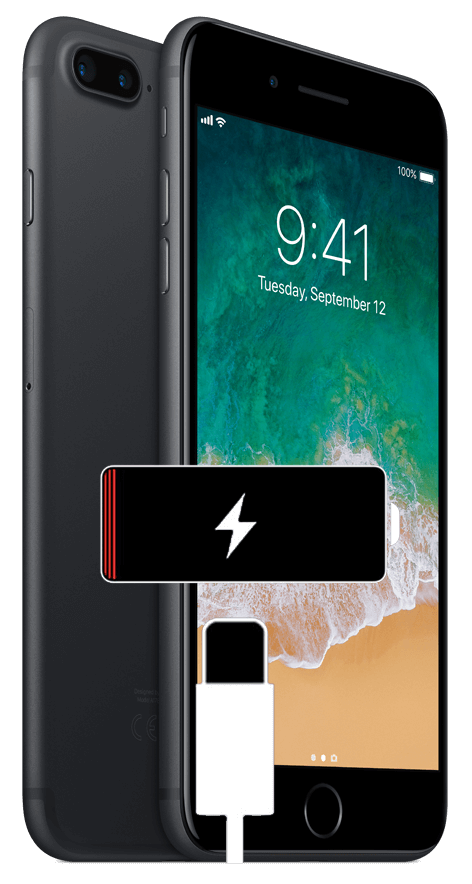 Your dropped iPhone won't turn on probably because you have a drained battery. So, you may simply charge your iPhone for a few hours. This gives it ample time to charge up, especially if it's drained. If it still won't turn, and the battery does show signs of abnormal then a battery replacement might be needed.
Solution 03. Contact Apple Support
If this is due to physical or water damage, then you may want to contact Apple's technical support team immediately. Or, you can bring your iPhone to an authorized repair center of Apple.
Part 3. Best Solution For Dropped iPhone Won't Turn On
If your dropped iPhone won't turn on, the best solution is to use a tool called FoneDog iOS System Recovery. This tool helps you fix a lot of system errors in your device. These errors include a device that keeps restarting, a disabled device, a frozen screen, a black screen, a fixed Apple logo, and more.
iOS System Recovery Fix with various iOS system issues like recovery mode, DFU mode, white screen looping on start, etc. Fix your iOS device to normal from white Apple logo, black screen, blue screen, red screen. Only fix your iOS to normal, no data loss at all. Fix iTunes Error 3600, Error 9, Error 14 and various iPhone Error codes Unfrozen your iPhone, iPad and iPod touch. Free Download Free Download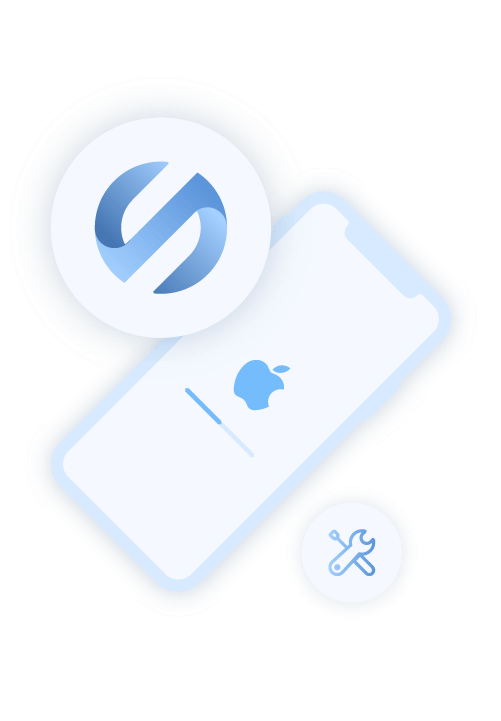 Here are the steps to use it in order to fix the issue:
Grab and install FoneDog in your computer.
Open it and select iOS System Recovery.
Connect the iOS device to your computer.
Then, choose the probable reasons why your device won't start or turn on.
Click Start.
Click the Download button for the desired iOS version in order to confirm that you want FoneDog to fix your device.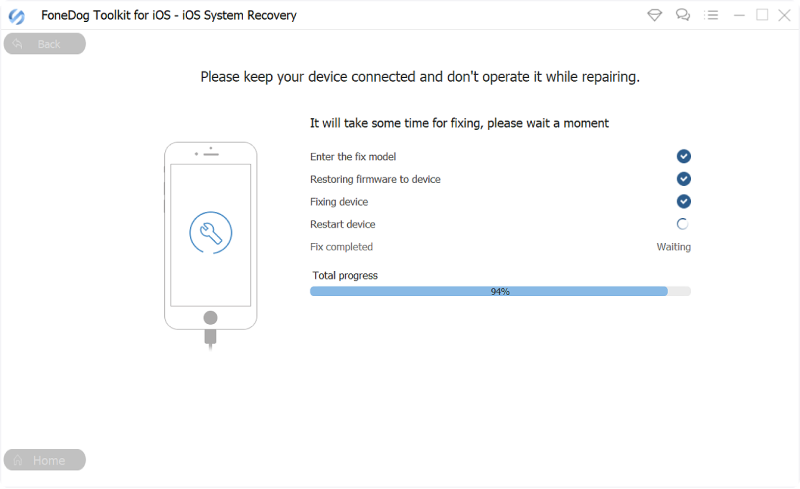 7. Wait until the download and repair process is complete. During this time, do not use your iOS device.
8. Once the repair is done, FoneDog will display a confirmation. Remember that you CANNOT unplug your device at the moment. Wait for the device to reboot first. After that, you can unplug the cable.
Now, you have fixed the issue. Remember that FoneDog iOS System Recovery is a great tool to fix popular system issues on your phone.
Part 4. Summary
Dropped iPhone won't turn on? We've got you covered in this guide. We talked about the top reasons why your iPhone won't start. It may be due to physical damage, software damage, etc. Then, we gave three basic solutions to help you address the problem.
Finally, we talked about FoneDog iOS System Recovery and how it can help you fix system issues, the common cause of dropped iPhone won't turn on. You can use FoneDog iOS System Recovery to help you update your iPhone and make it work again.
People Also Read(Solved) How to Fix iPhone Stuck on Apple LogoEasily Fix Black Screen of Death on iPhone: 2021 Definitive Guide