By Nathan E. Malpass, Last updated: January 8, 2023
The iPhone is one of the most popular brands when it comes to smartphones. And, one of the most used applications within it is the Phone app. This application is necessary to communicate with other people through calls.
But when you notice that your iPhone Phone app freezes all the time, then you have an issue at hand. Communication is thwarted and hits a very rough patch. If you find yourself facing this issue, you know how it feels like to have an unresponsive Phone app.
Lucky for you, there are fixes that can help you repair the problem easily. Jump over our top fixes for a freezing Phone app on your iPhone. All of these are worth a shot. In this way, you can go over quick solutions to help you fix the stumbling block.
Part 1: What Is The Phone App And Why Does It Freeze up?Part 2: Top Solutions to The Problem iPhone Phone App FreezesPart 3: Recommended: FoneDog iOS System RecoveryPart 4: Conclusion
Part 1: What Is The Phone App And Why Does It Freeze up?
The Phone app on your iPhone is the app that allows you to make calls to other people. It is also the app that allows you to receive calls from others. It is one of the most utilized apps on your iPhone. And of course, it is a very important part of communicating with other people.
The Phone app is the one at the bottom left side of the screen (as seen in the picture above). The Phone app can experience a lot of issues such as crashing, freezing, being unable to work, and being missing.
So, why does the iPhone Phone app freezes? There are a lot of reasons for this. The first reason would be memory management. It may be using a lot of resources or there may be a lot of open applications on your iPhone.
An additional reason would be a lack of required storage within your iPhone. This may cause your iPhone to slow down. Plus, there might be another application that's incompatible with your Phone app, thus, causing some issues. Sometimes, the problem might be caused by a software glitch.
Whatever the reason may be, we'll give you some tips on how to handle the issue of your Phone app freezing on the iPhone. Let's get started with some of them.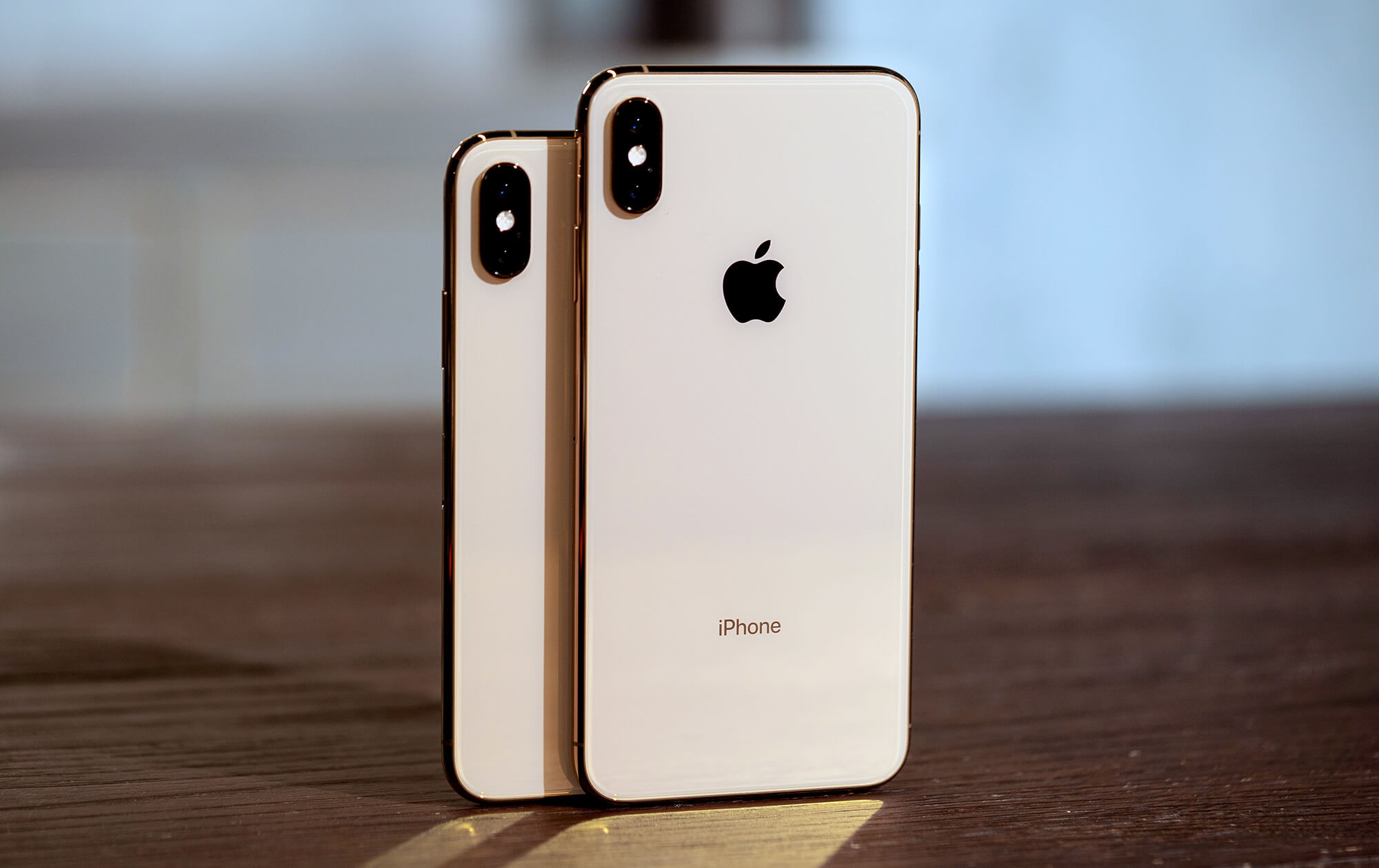 Part 2: Top Solutions to The Problem iPhone Phone App Freezes
How do I get my iPhone to stop freezing? We will start with the easiest way to fix the problem first. In this way, we won't have to bug ourselves with complicated methods just to fix the problem.
Solution 01: Activate or Deactivate Airplane Mode
This trick can help you fix the issue wherein the iPhone Phone app freezes. Thus, you may want to try it first. The first thing you should do is to force quit your Phone application if it's actually open. Then, go to the Control Center or you can visit the Settings app to deactivate Airplane Mode.
Wait for about a few minutes. Then, turn your Airplane Mode back on again. Then, turn on the Phone application and try to use it this time. By now, the issue should be fixed. But if it's not, try the other method below.
Solution 02: Restarting The iPhone
What if the problem still persists? Then, you should try to restart the iPhone. Just press the button on the side and then swipe on your power slider to turn off the iPhone. Again, wait for a few minutes.
Press the power button again in order to turn your iPhone back on. Check out your Phone app and make calls. It must work properly now. In cases where the standard restart method doesn't work to fix the issue, try to reboot the device.
In order to do this, you should look to Google on how to reboot your specific iPhone model. Usually, rebooting your device is simply a mix of pressing certain buttons. However, it differs from one model to another. So, you should check Google out on how to do it for your particular iPhone device.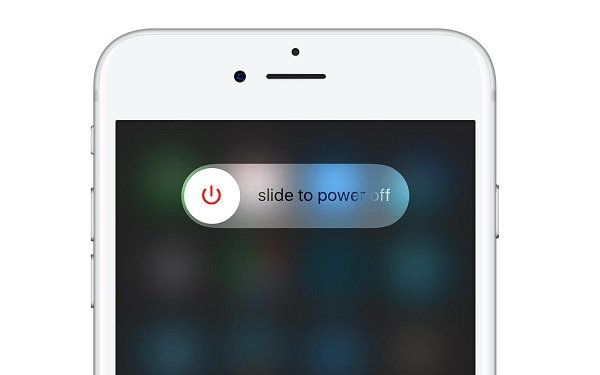 Solution 03: Updating Your iPhone's iOS
When your iPhone Phone app freezes, you must ensure that your device is updated and also running the latest version of iOS. If it's not, then you must update your iOS software. This method is a great way to fix a lot of issues and bugs within the iPhone.
Here are the steps on how to update the iOS:
Visit Settings
Go to the settings application within your iPhone. Various options and sections will show up. For this, you have to go to "General."
Update The iOS
After going to "General," visit the option for "Software Update." Check out if an update is available for your iOS. Then, press "Download And Install." Wait until the entire process is complete.
After you have updated the software, the problem must go away now. However, if it still doesn't work, then you must go to more complex solutions below. This might include resetting your phone to its factory settings.
Solution 04: Reset The iPhone to Its Factory Settings
Resetting your iPhone to its factory settings is not the best option out there. A lot of people don't want to do this. However, if nothing works, then you should still try it out. It's not a foolproof method of fixing the issue of the iPhone Phone app freezes. However, it still works sometimes. Here are the steps on how to do it:
Go to Settings.
Visit the Settings application on your iPhone. Options and sections will show up. You should press "General." Then, scroll down the interface and locate the "Reset" option. Press the label for "Reset" to start the process.
Press Reset All Settings And Confirm
Now, you have to press the option for "Reset All Settings." Now, input your passcode for the iPhone in order to confirm the process. Then, you should again confirm that you want to do the factory reset process.
By this time, your Phone app must be working. Try it out if it works and stops freezing. However, if it still doesn't work, then you must take more drastic measures. You must restore your iPhone to that of a new device. Check out how to do it below.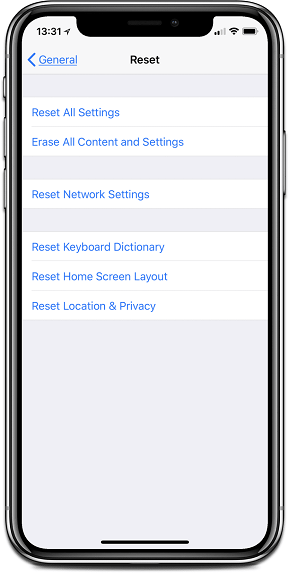 Solution 05: Restoring Your iPhone to A New, Clean Slate
Before you do this, you should ensure that you have the latest iPhone backup through iCloud or iTunes. Here are the steps on how to do it:
Connect And Launch
First, connect the iPhone to that of your computer using its USB cable. Then, open iTunes on your computer. On the upper-right corner of the page, click the "Device" icon.
Restore And Confirm
Now, you have to restore your iPhone by clicking "Restore iPhone." Then, confirm that you actually want to make a full restoration of the iPhone device.
Wait And Set Up Device
Wait until all the content of the iPhone is wiped out. Then, install the most recent iOS version. Once these are complete, you should set up your iPhone device as a new one.
By this time, your problem with the iPhone Phone app freezes should be gone. Your device is on a clean slate and all data corruptions may have been removed. Try out your Phone app again and check if it works.
Part 3: Recommended: FoneDog iOS System Recovery
It is recommended that you use FoneDog iOS System Recovery if you encounter the issue at hand. This is a tool that repairs your iPhone (and even your iPad) to that of the normal status without resulting in data loss.
It works for both Mac computers and Windows PCs. Plus, it fixes a lot of issues such as Recovery Mode, Black Screen, Continuously Restarting iPhone, Fixed Apple Logo, and a lot of system errors out there.
FoneDog iOS System Recovery works on most iPhone models including iPad and iPod as well. Plus, you are sure that your iPhone and data is 100% secure with the tool. It's very easy to use and the interface is very attractive.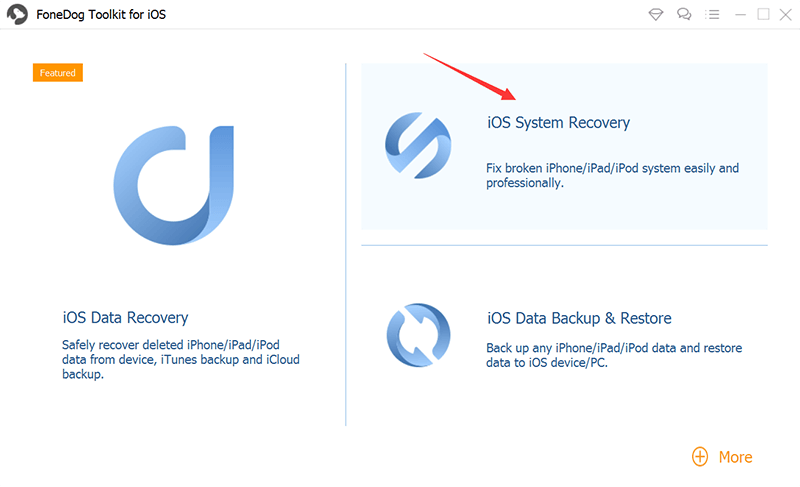 iOS System Recovery Fix with various iOS system issues like recovery mode, DFU mode, white screen looping on start, etc. Fix your iOS device to normal from white Apple logo, black screen, blue screen, red screen. Only fix your iOS to normal, no data loss at all. Fix iTunes Error 3600, Error 9, Error 14 and various iPhone Error codes Unfrozen your iPhone, iPad and iPod touch. Free Download Free Download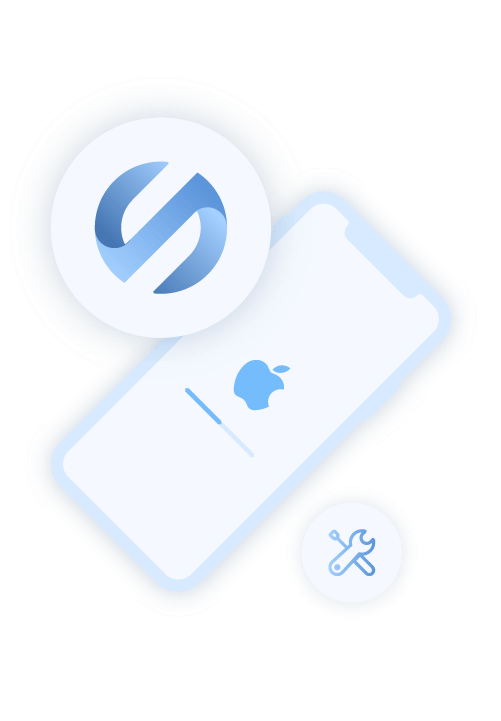 Part 4: Conclusion
Five different solutions for fixing iPhone Phone app freezes were given in this article. These methods range from a simple toggling of your Airplane Mode to updating your iOS, to that of restoring your iPhone to a new, clean slate.
Another way we recommend you fix the issue is through FoneDog iOS System Recovery. This is a great tool that allows you to repair your iOS devices (e.g., iPhone, iPad, and iPod) and make sure they work properly.
The FoneDog iOS System Recovery tool is an amazing creation developed by experts in the field. It doesn't result in a loss of data. Plus, it doesn't aggravate your iOS device issue by making things worse than before.
If you wish to get FoneDog iOS System Recovery, you can do so by clicking this link here. Get the best experience for your iPhone without the Phone app freezing once you get the tool. Now, you can enjoy your iPhone to its optimum potential without the hassles!