Safari users made known an odd problem (iPhone Safari Crashing) causing the Safari browser to crash on both iOS devices as well as Macs. A number of Mac users can't receive autocomplete suggestions when they enter texts into the Safari address bar, with tons of pages (including Google) failed to load thoroughly. Several iPad and iPhone users crashed their Safari by just tapping on the URL bar.
Therefore, this article aims to provide you a complete guide on the solutions to Why does my safari keep crashing?
Part 1. Brief Introduction to iPhone Safari CrashingPart 2. NINE Solutions to Solve iPhone Safari CrashingPart 3. Conclusion
People Also ReadApps Keeps Crashing – Here's The FixTop 6 Fast Methods to Fix iPhone Contacts Disappeared
Part 1. Brief Introduction to iPhone Safari Crashing
The foremost browser for the Apple Mac and iPhone is the one that comes along with the device. Safari (Apple's graphical web browser) is faster as well as more energy-efficient compared to other browsers. Useful tools to help you share, save, and find your favorite websites. Safari also has built-in privacy features to help keep users browsing their business. Apple's graphical web browser also works with iCloud to let people browse smoothly and continuously across all their devices.
Safari is the iPhone or iPad's default browser, and a large number of individuals utilize it every day. Nonetheless, tons of users are now experiencing the browser keeps crashing and they can't straightforwardly browse the Internet, which users are frustrated.
Top Sites, Autocomplete, URL searches, as well as other Safari features rely on queries being sent to and returned by servers of the American multinational technology company, recommending this is where the issue is located. The problem of iPhone Safari crashing also appears to depend on what data the browser freshly cached.
There are many people ask "Why do my web pages keep closing on iPhone?" or "How do I stop Safari from crashing?"
Go ahead! Here are 9 solutions for you to fix iPhone Safari crashing step by step.
Part 2. NINE Solutions to Solve iPhone Safari Crashing
1. Disabling Safari Suggestions
The current solution for the iPhone Safari Crashing issue on iOS requires disabling Safari Suggestions, which would cease Safari from crashing. In doing so, iOS device - go to Settings, Safari, and turn off the Safari Suggestions. For Mac - Safari, Preferences, Search.

Sometimes it may fix Safari frozen on iphone or Safari keeps crashing on iPad.
Nonetheless, there are usually some simple resolutions to iPhone Safari Crashing in iOS, and if users are experiencing any type of crashes, freezes, or the Safari stalling or closing itself, users can likely fix it with the procedures outlined below.
2. Update iOS mobile operating system
Updating mobile operating system is recommended because each system software launch includes improvements and bug fixes. iOS update may directly fix the iPhone Safari Crashing issue you are encountering with the Safari app on your iPad or iPhone. Updating iOS mobile operating system is so easy. Even your Safari keeps crashing on ios 13.
Go to Settings, General, tap Software Update and then install the available iOS update. However, make sure that you have backup files for your Apple device before updating your mobile operating system. If you always forget to update your system software, you can utilize the automatic iOS update, which installs the system software in the middle of the night.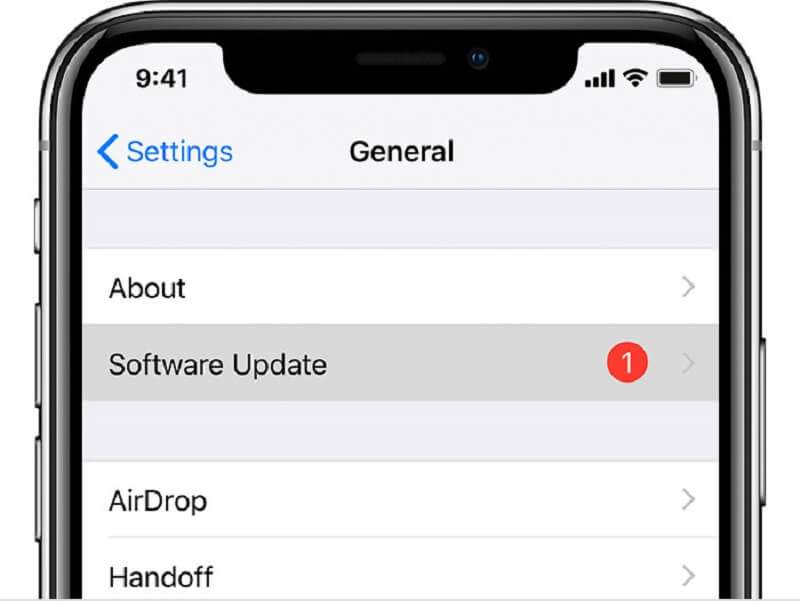 3. Tons of Safari Tabs Open Concurrently
If you open too many Safari tabs, chances are, you may be exhausting the Safari memory. In most cases, the app takes care of this by forcing the tabs to refresh, but there are instances you may want to manually just close out some of the unutilized tabs.
Tap on the box button to spot the open tabs, then tap the X in the title bar to close each tab – you can repeat as necessary.

4. Delete Safari History and Web Data
Safari collects browsing history, cookies, caches, and other data on your iPad or iPhone. From time to time that data can intervene with the functionality of the app, so clearing them out could fix the iPhone Safari Crashing issue or Safari stalling on some websites.
Tap Settings and go to Safari and then tap Clear History and Website Data.
Keep in mind that this method will also remove history for you rather iCloud signed in iPhone. Users can acquire more specific and remove new Safari history if they want instead, although that may not fix the iPhone Safari Crashing problem, but it may fix a problem repeatedly occurred Safari iPhone.
5. Force Quitting the Safari App then Relaunch
Sometimes just force quitting Apple's graphical web browser and relaunching it is sufficient to fix an issue with the browser:
Double-tap on the Home button, swipe UP on Safari to close it and then restart your device.
Trust me, Safari not loading pages on iphone will also be fixed unless you have a network connection problem.
6. Restarting iPhone or iPad
Long press the Power button as well as Home button concurrently, after seeing the Apple logo on the front of your screen, release. This force restarts the iPhone and could fix some problems.
This is an easy way to fix Safari not working on iPhone or Google crashing on iPhone. Actually, many problems can also be solved.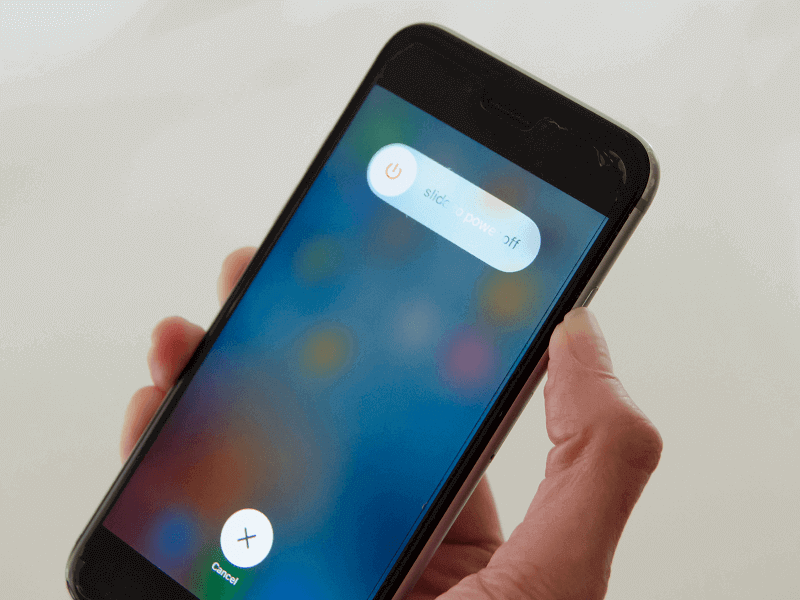 7. Find A Replacement to Safari
If you are still encountering issues, you may want to install another browser to utilize. You can choose reliable browsers (which are free for you) on the internet, for instance, the Google Chrome or the Dolphin.
8. Procedure to Fix Your Device Using D-Back
Note: Before fixing this issue, make sure to back up your iPhone files to your computer to prevent data loss.
Step 1: Install D-Back and on the main window, tap on the Fix iOS System.
Step 2: Select Standard Mode and the software will prompt you to put your gadget in DFU mode or Recovery mode. In doing so, just follow the on-screen instructions.
9. Fixing System Software to Resolve iOS Safari Crashing
Other than Safari's basic repair settings and data, if users still worried by iPhone Safari Crashing issue in iOS 13, iOS 12 or iOS 11, then they might consider whether their iPhone, iPad or iPod mobile operating system goes wrong or not. If that is the case, it is recommended that users should try to get the troublesome operating system fixed by using Any iOS System Repair, this will help you fix all kinds of iOS problems without any data loss.
From Any iOS System Repair's main menu, select Fix All iOS Issues, the software will then detect the iOS device's condition.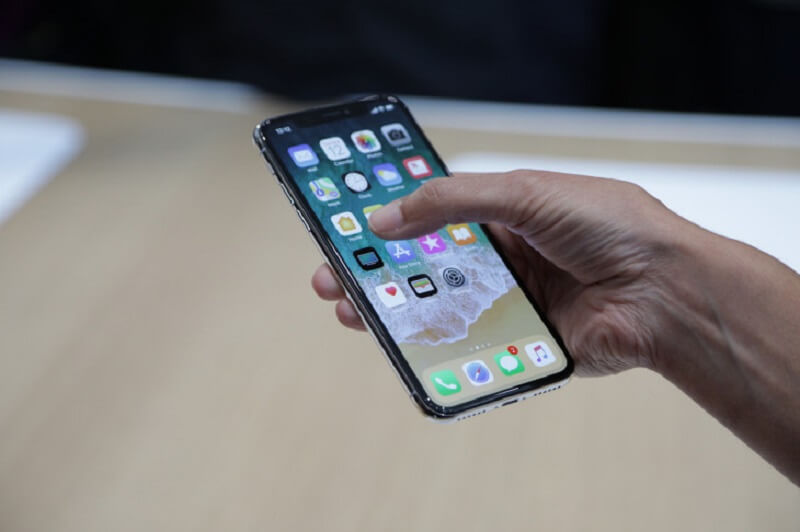 Part 3. Conclusion
To fix iPhone Safari crashing could help maintain users to have a good and fluent experience when they are using Safari on their iPhone devices. There are nine solutions that have been mentioned above.
If you are encountering such an issue, select one to help you remove the bug away. Besides, if you think it is a good guide, share this article with your friends. Or you can also leave a comment below if you have other better brilliant methods to stop Safari from crashing.