"Does anyone here use iPod? Do you know how to transfer music from computer to iPod? Thanks"
iPod is among the most successful devices ever launched by Apple. But as technology advances today, one may ask if iPods still exist? Well yes! And it keeps getting better. First released in 2001, iPod has been through a lot of transformation until they retained the iPod Touch up to this day.
Apple reserved the services of iPod Touch because it can be used by kids at any time. If you are a parent and you want to invest in gadgets, you can give your kids iPod Touch. It's not an iPhone where they can call or text, but they can still get in touch through FaceTime and iMessage. Well, aside from being kid-friendly, many Apple users still loved the way iPod plays their groove.
And if ever you got one and are currently having troubles with file transfer, then this article is for you.
Part 1. How to Transfer Music from Computer to iPod Without iTunesPart 2. How to Add Music from Windows Computer to iPod Part 3. Transfer Music from Computer to iPod With DropboxPart 4. Conclusion
Part 1. How to Transfer Music from Computer to iPod Without iTunes
You practically need iTunes in most transfer actions among Apple devices. But, there are also ways on how to skip the iTunes part. We know for a fact that upon syncing your new files such as music, photos, books, and videos, the old files will be deleted and be taken over with the new one. Sadly, this action is irreversible and so data loss is a sure thing.
Good thing, many third-party software solutions cater to the different needs of iOS such as file transfer. Most of these allow you to selectively choose files for transfer and avoid data loss. You are given the liberty to move the files you wanted. It is quite a hassle for some to hook the iPod and navigate through iTunes too, especially if you are not a techie person.
FoneDog- Phone Transfer is one of the most downloaded software when it comes to transferring music from the computer to iPhone, iPod, or any iOS device. This software offers the following perks:
Supports iOS and Android devices (allows transfers between the same OS and even computers)
One-click transfer operation from the computer to your device
Transfers text messages, music, pictures, videos, and many more
Certified no data loss
If you want to know how to transfer music from computer to iPod quickly and without iTunes, then find out how to use FoneDog-Phone Transfer.
Phone Transfer Transfer files among iOS, Android and Windows PC. Transfer and backup text messages, contacts, photos, video, music on computer easily. Fully compatible with the latest iOS and Android. Free Download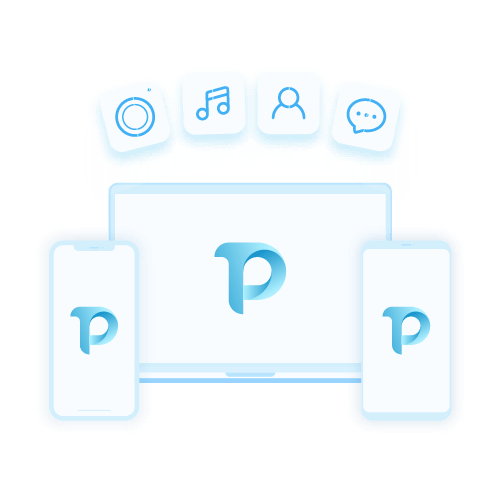 How to Use FoneDog- Phone Transfer
FoneDog-Phone Transfer is available on both Windows and Mac users. All you need to do is download the software and check these steps below:
Step 1. Connect your iPod to the computer
Using your lightning cable, plug in your iPod to the computer and launch the software. The homepage looks like the image below.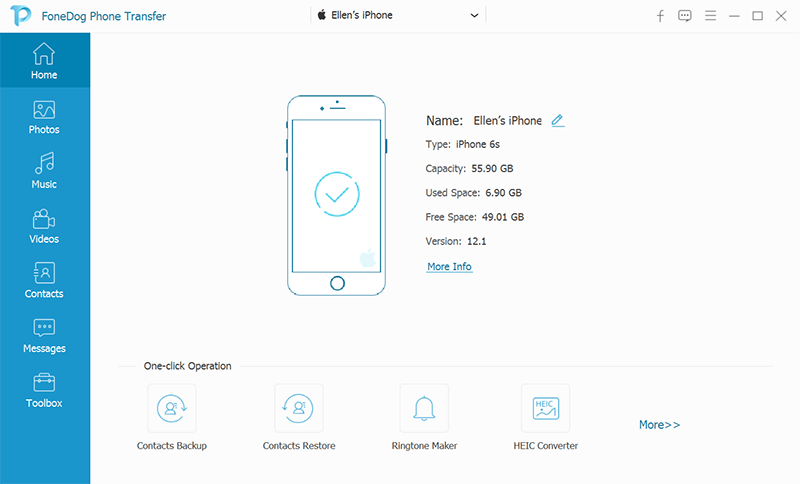 Step 2. Choose Music
Now that you have connected the iPod, the software should display your device information on the screen. Click on the Music tab on the left side panel of the software menu.
If you are transferring files from the computer, open the music folder and begin to move the songs you wish to transfer.
Step 3. Export to Device
After you have finished adding all the music from your computer folder, click on the Export to Device option on the upper toolbar. Refer to the image below.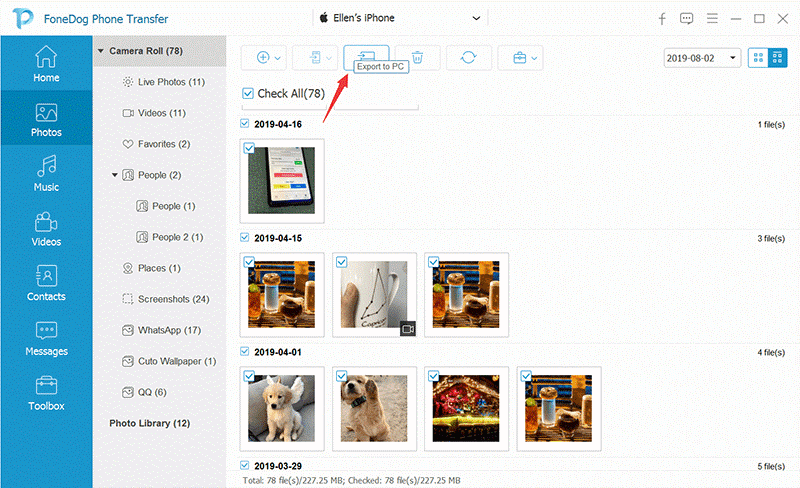 Step 4. Wait for the Transfer
There is no need to do any further, you just simply wait until the transfer is complete.
You can do the same process that transfer music from computer to iPod in case you wish to transfer other files as long as FoneDog-Phone Transfer supports it. There's actually a one-click operation in this software that you can also take advantage of, especially for your contacts backup.
Part 2. How to Add Music from Windows Computer to iPod
Now, here's the thing, you can add a media file or folder in iTunes from Windows Media Player and then from iTunes to your iPod. But then, it replaces the current music files you have. If you are willing to take the risk or maybe updating your music library, then this part is for you.
Follow these steps in importing music files from the Windows Media Player to your iTunes:
Open iTunes
Under File, scroll down and click on Add Folder to Library or Add File to Library
Locate the file or folder you wish to import to iTunes
Once you have all the music files needed, it's time to add them to your iPod.
Plug in the iPod to the computer with a USB cable
Click on your iPod and select Music on the left side menu
Tick the Sync Music box
Click Apply to save changes
There you have it, you got your iPod music updated.
Part 3. Transfer Music from Computer to iPod With Dropbox
Dropbox is an online storage service where you can share, download, and collate files. All files uploaded are supported up to the cloud and available any time as long as you got a connection.
All you need is an account to access Dropbox, you can sign in most definitely with your Google account. This is where things get more interesting, you can install this app on both the computer and the iPod.
Check these steps:
Download and install Dropbox on the computer and on your iPod
Sign in with the same account
On your computer, open the Dropbox program and click on Upload Files
Choose the music files you need to transfer
Wait for the upload to finish
Open the iPod and launch the Dropbox app, sign in with the same account
You can now see the music files uploaded from the computer earlier
Start playing the music directly from the Dropbox or you can download them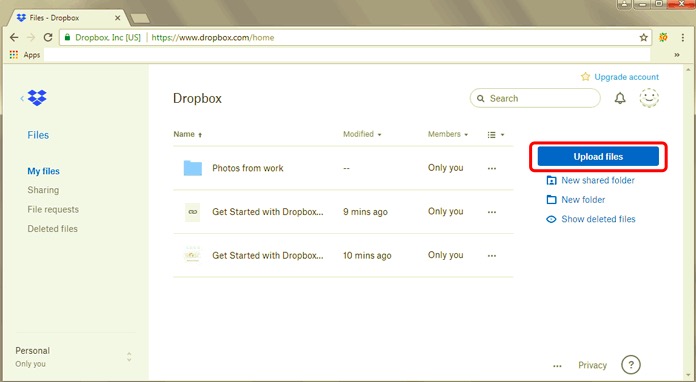 People Also Read4 Ways to Transfer Music from Your Computer to Your iPhoneHow to Transfer Music from iTunes to iPhone
Part 4. Conclusion
One thing is certain in this post, iPod is still here. And what matters most is the many options you can find on how to transfer music from computer to iPod.
Among these options, the safest so far is using FoneDog-Phone Transfer. It is easy to use, and guaranteed no data loss. Using cloud storage services is also a free method, yet pretty much confusing and time-consuming. We hope you found the best option for your needs.