Mobile developers are still on the move in developing means and technologies that would make our lives easier than ever. Just like transferring your phone content to another device. It usually takes forever before you can transfer everything you need on the phone.
Worse, some data are not even transferred due to many factors. This is why mobile giant Xiaomi or popularly known as Mi, developed its own transfer app called Mi Mover. It is a wireless transfer app that can manage all types of data across Mi devices. However, if you are looking for a Mi Mover alternative, we have gathered 5 of the best programs/apps to choose from.
Part #1: What Is Mi Mover and How Does It Work?Part #2: 5 Mi Mover Alternatives You Should Look forPart #3: Summary
Part #1: What Is Mi Mover and How Does It Work?
If you own two Mi devices, then there is no need for you to spend much time transferring your data across the new device. There is an exclusive app for Mi users called Mi Mover.
Transfer anything with Mi Mover from contacts, calendar events, messages, images, call history, documents, videos, notes, songs, alarms, apps, and more.
It transmits all data wirelessly without the need to connect to the internet. Using Wi-Fi Direct technology, you can now share your apps simultaneously within a specified distance. You can get Mi Mover from the Mi App Store or from the PlayStore. Still, there are many Android file-transferring tools on PC as Mi Mover alternatives on the markert for you to explore.
How Does Mi Mover Work?
Turn on Wi-Fi on both devices
Open the Mi app on both phones. Alternatively, you can go to Settings, tap Additional Settings and then select Mi Mover
Set the Sending phone and the Receiving phone
Link both Mi devices. On the receiving phone, you'll get a QR code. Hold the sending phone over the receiving phone and scan
Choose Apps to transfer. After a successful connection, you will be prompted to select the apps and files you want to transfer over.
Tap Send. Mark all the items you need to use on the new Mi device and tap the Send button from the source phone so you'll have it in just a few seconds.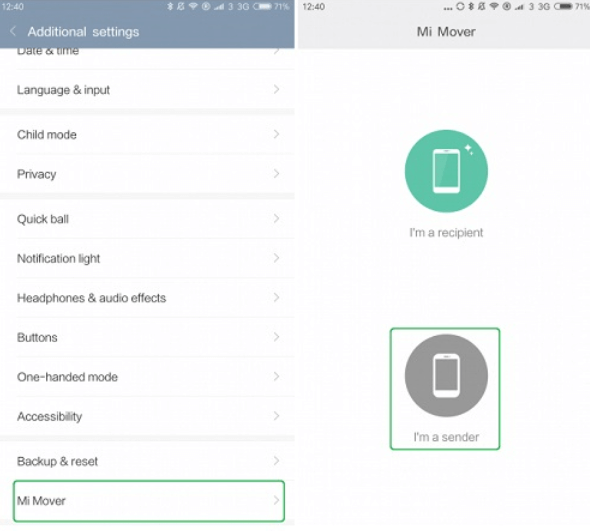 However, Mi Mover is dedicated to Mi phones only and does not support cross-Smartphone. If you are using a Mi phone and are planning to switch to another Android device or perhaps, an iPhone, you need to look for a Mi Mover alternative that could provide you with the same file transfer capability.
Part #2: 5 Mi Mover Alternatives You Should Look for
Mi has an array of great Smartphones, however, users have the freedom to choose what apps to use to make their phone experience better. Just like looking for a better Mi Mover app alternative; one can be planning to use a different operating system device like an iPhone. You need to have a flexible transfer app or software to use.
Here are 5 of the best Mi Mover Alternatives:
Method#1: FoneDog Phone Transfer
FoneDog Phone Transfer is the ultimate choice when it comes to transferring flexibility. This software lets you transfer data between Android, iOS, and a computer.
Phone Transfer Transfer files among iOS, Android and Windows PC. Transfer and backup text messages, contacts, photos, video, music on computer easily. Fully compatible with the latest iOS and Android. Free Download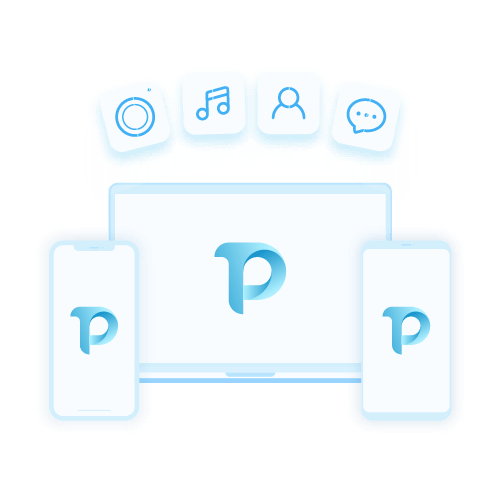 You can transfer all types of data including contacts, messages, videos, pictures, and music. It even has bonus features like a Free Ringtone maker and a HEIC converter in case you are switching from iOS to Android. It supports the latest iOS 15 and Android 12.
If you are looking for the best Mi Mover alternative, FoneDog Phone Transfer is the best choice. You can switch to any device at any time without having to worry about your data. Choose to transfer between iPhone to iPhone, iPhone to Android or vice versa, iPhone to PC and vice versa, and of course Android to Android, and Android to PC.
You'll also get the freedom to select the files to transfer. You can go over all your phone content and select the items you only want.
Here's how to use the best file-transferring tool:
Install FoneDog Phone Transfer on a computer, Windows, or Mac. Select the Phone Transfer menu
Connect both phones. Follow the prompts to Trust this Computer if you are using an iPhone and allow USB debugging for a new Android
Set the source and the destination phones
Choose the files you want to transfer to the new device. By default all the items are checked, simply uncheck those items you don't need
Click Transfer and wait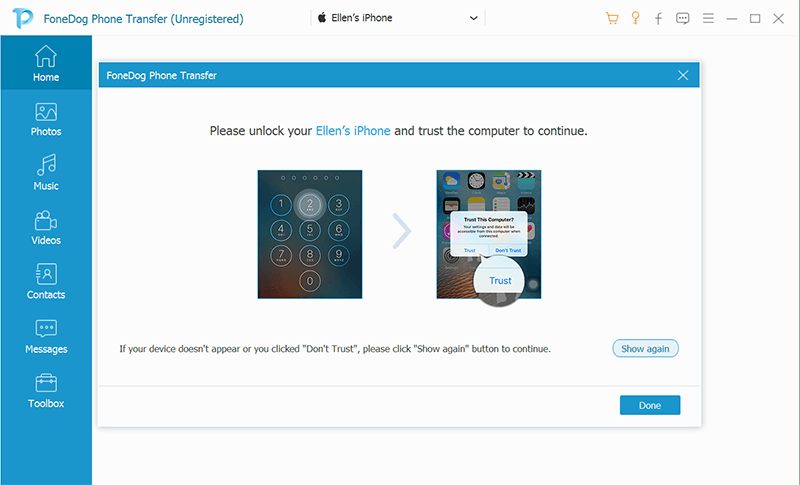 There is also an option for you to perform a one-click backup for your data such as your contacts. The great feature of FoneDog Phone Transfer is its cross-platform transfer option that comes in handy for everyone who plans to switch phones someday.
Method#2: Samsung Smart Switch
Samsung Smart Switch is a preloaded app in most Galaxy devices that allows content transfer between Android devices. It is also available for download in the PlayStore and compatible Android models can make use of its features.
Like the Mi Mover, it also utilizes Wi-Fi Direct Technology. Unlike the Mi Mover, Samsung Smart Switch is open to other Android brands. So if you are looking for a good Mi Mover alternative that could handle Android-to-Android transfer only, then Samsung Smart Switch is perfect!
Download Samsung Smart Switch on both devices and follow the onscreen guide on how to initiate a connection and begin the transfer.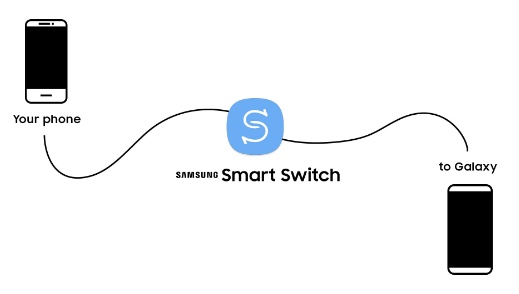 Method#3: MobileTrans - Phone Transfer
Another software that can be a Mi Mover alternative is MobileTrans Phone Transfer. This is also a downloadable software on your computer that can share up to 18 types of phone data, ranging from contacts, down to your media files.
You can use MobileTrans with this guide:
Connect both devices to MobileTrans
Select the most appropriate menu, Phone to Phone, Export to Computer, etc
Choose the items to transfer
Wait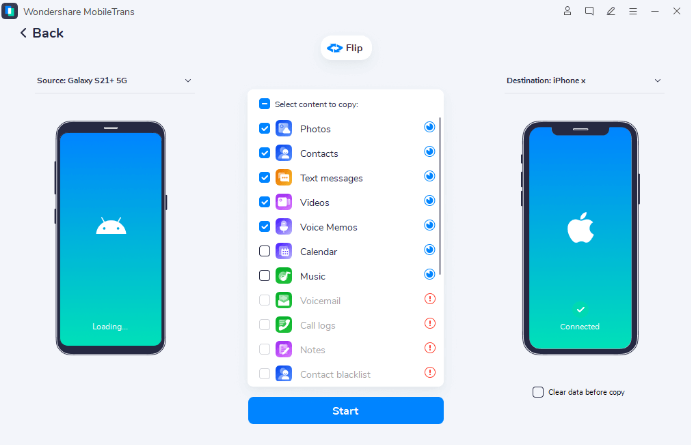 Method#4: ShareMe by Xiaomi
Apart from Mi Mover, Xiaomi also developed ShareMe app which works similarly by allowing file transfer via P2P.
However, ShareMe is open to all Android devices as long as it is compatible. You can download this app from the Mi AppStore or from the PlayStore.
Once you have downloaded ShareMe on both devices, choose the files you want to transfer from the source phone then set your destination device and begin the transfer. Since it works with most Android devices, it is a good Mi Mover alternative too!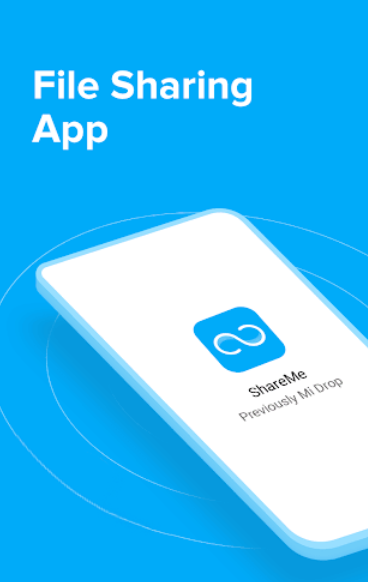 Method#5: SHAREit
Many Android smartphones have the SHAREit app available as pre-loaded. SHAREit lets you send files to another Android phone using Wi-Fi Direct technology. This is a great alternative to Mi Mover especially when you are planning to send larger files.
SHAREit is able to send data at the speed of 2 Mbps and is available cross-platform. It can be installed on computers (Windows, macOS, and Linux) and Smartphones (Android and iOS).
One of the best features of SHAREit is the no-size limit transfer, so you can enjoy sending your data across at lightning speed. You can share any type of data too, including apps, images, contacts, videos, audio, documents, and more.
It also comes with SHAREit for PC which allows sharing of up to 5 devices. However, there are a few notable cons to using this app.
Asking for location access
Annoying Ads and notifications
Does not work all the time
Limited distance of devices
But these cons outweigh all the positive things that SHAREit offers!

People Also ReadA Simple Guide on How to Transfer Files from Mac to iPhoneGuide on How to Transfer Files from Mac to iPad
Part #3: Summary
Looking for the best Mi Mover alternative is simple. You just need to first identify your needs. If you are planning for a cross or multiple-platform transfer app or software, then we recommend using FoneDog Phone Transfer.
This software comes with all the features you need like mobile to mobile and mobile to computer. But, if you are thinking about staying with Android, you can choose any from the rest of the 5 best mi mover apps alternatives we have listed.