"Do you want to know how to recover deleted data from Google Pixel 2? "
Part 1: Situations of Lost or Deletation Data from Google Pixel 2Part 2: How to Restore Deleted Data from Google DriveVideo Guide: How to Recover Deleted Data from Google Pixel 2Part 3. Google Pixel 2 FeaturesPart 4. Google Pixel 2 Backup and RecoveryPart 5. Recover Deleted Data from Google Pixel2Part 6. Conclusions
Part 1: Situations of Lost or Deletation Data from Google Pixel 2
Before performing a Google Pixel 2 device data recovery, you need to understand why your data was lost. The following is a list of situations that may lead to data loss:
1.Press the delete button by mistake, and your data is gone when you realize the error.
2.Perform a factory reset on your Google Pixel 2 (Recommended: How to restore data after Android's factory reset).
3.Failure to update the Google Pixel 2 system will result in data loss.
4.Formatting your Pixel 2 phone will cause the data to be completely removed.
5.Device system crashes, ROM flashes, corruption, crashes, and your data is lost.
6.Virus or malware infection makes your data inaccessible.
How can I recover deleted or lost data from Google Pixel 2? If you don't have any ideas, follow this tutorial to learn how to recover deleted and lost contacts, text messages(you can use an amazing tool to recover deleted text messages on Android: https://www.fonedog.com/android-data-recovery/5-steps-recover-deleted-text-messages-android.html), pictures, videos, call logs, WhatsApp data, etc. from Google Pixel 2.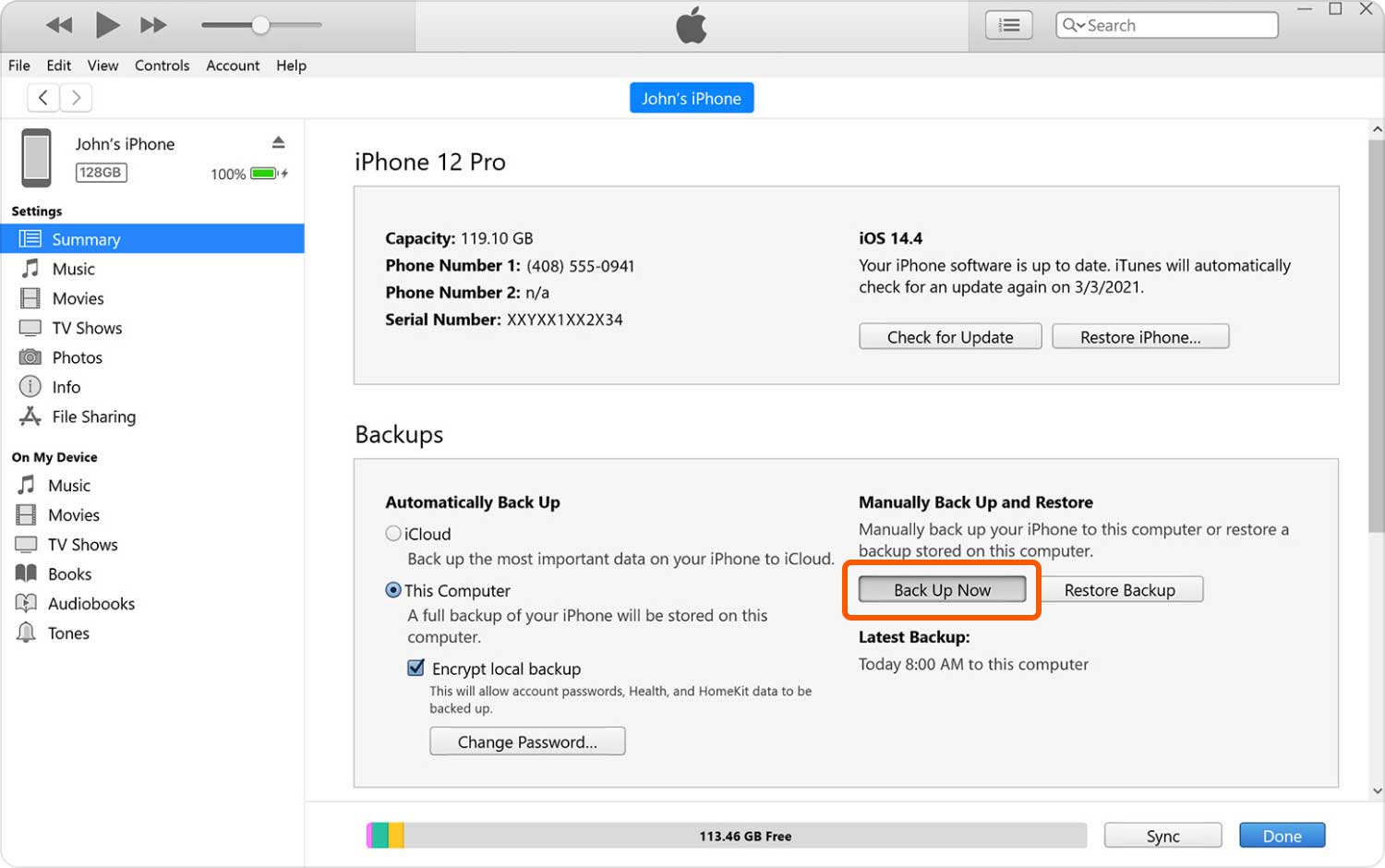 Backup iPhone with iTunes
Part 2: How to Restore Deleted Data from Google Drive
Google Pixel phones running Android 7.1.2 and higher, so you can use your Google Account to back up or restore various data in your Pixel phone including contacts, call logs, emails, and more.
If you previously backed up your previous content, data, and settings from your Google Pixel 2 phone to your Google Account (Google Drive), when you delete files from your Pixel phone, all deleted files will be moved to Google Drive. In the trash in, if you haven't clicked "Delete forever" on Google Drive, you can easily restore your backups to your Google Pixel phone. Let's learn how to recover deleted files from Google Drive.
Step 1: Connect a Pixel 2 phone to a Wi-Fi or mobile network
Step 2: Go to your Drive and click the menu icon in the upper left corner.
Step 3: Click "Trash" to find the deleted data.
Step 4: To see the menu section on the right, select the file you want to restore, and then click the "Restore" button to restore the backup data to the Pixel 2 phone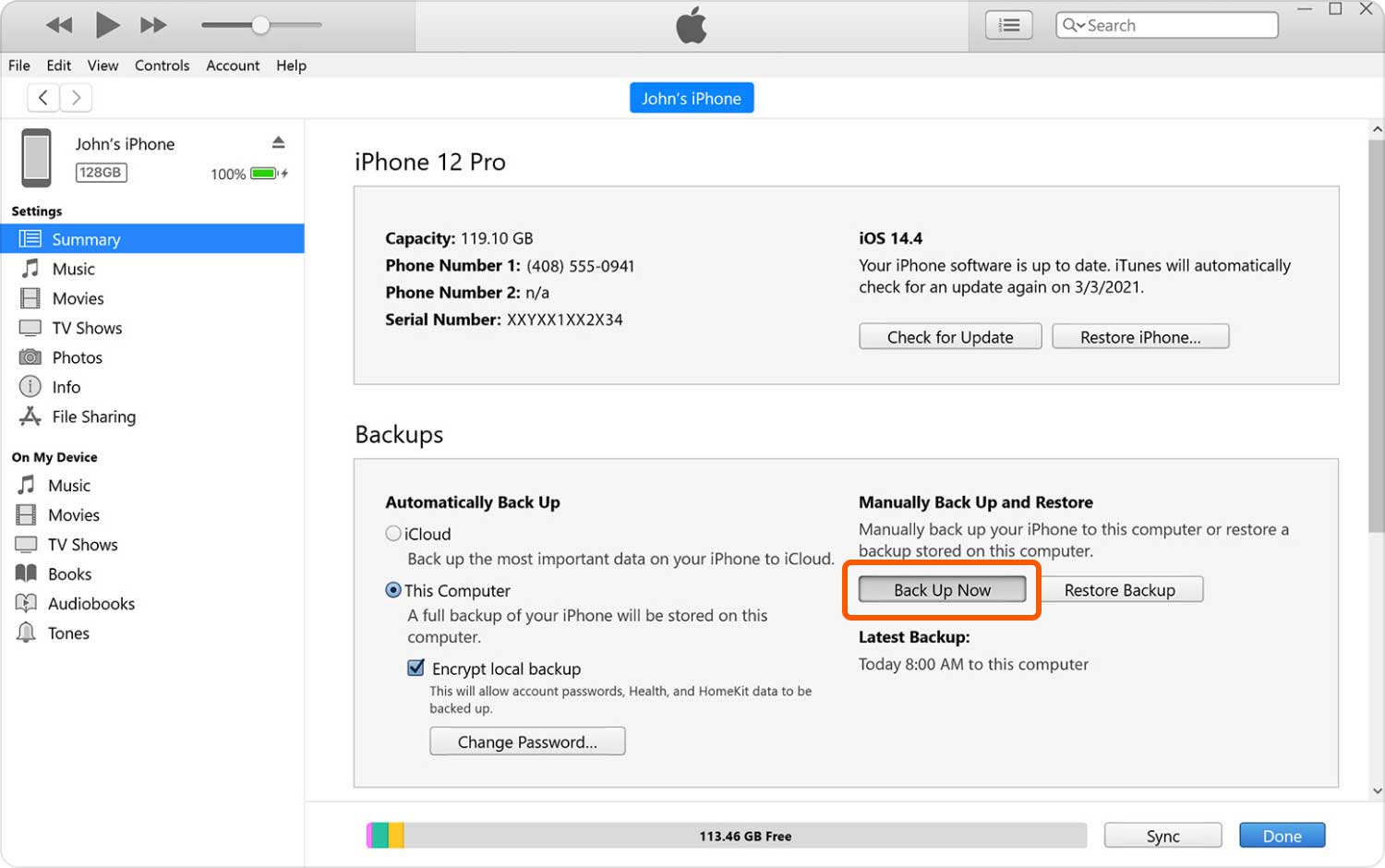 Backup iPhone with iTunes
Video Guide: How to Recover Deleted Data from Google Pixel 2
Part 3. Google Pixel 2 Features
This year Google is back with Google Pixel 2 and is attempting to dominate the kingdom of Android smartphones. Last year's effort to bring dominion over the Android was both a hit and a miss. The newest lines of Google smartphones launched this year are forecasted to be the greatest and most competitive so far as announced.
Google will have Google Pixel 2 and Google Pixel 2 XL. There is a tough competition on Android devices in the market and the battle continues with stand out features and user-accessibility. Google Pixel 2 is believed to be smarter and simpler.
Launching the latest Android version 8.0 Oreo which is ahead than other Android smartphones, Google Pixel 2 is really going to be the talk of the town starting with the selling price at $649 64GB and can be more expensive for higher internal space. We will give you few of the key features of Google Pixel 2 that will absolutely blow your mind away.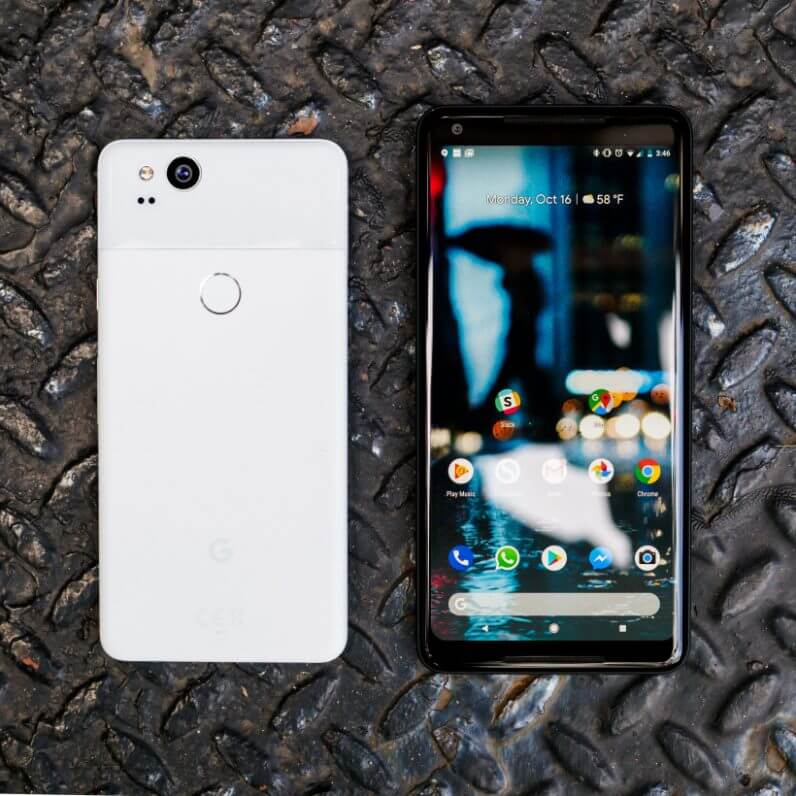 Water Resistant- Google Pixel 2 has finally developed a water-resistant mobile that is perfect for the on-the-go Android users. Looking back on their last year's Google Pixel that was not water-resistant, a lot of users were dismayed that this feature was not included. Thankfully Google made sure it will be first on their list for the new Google Pixel 2.
Dual Stereo Speakers - Like the Google Nexus before, Google Pixel 2 has dual front speakers that will surely pump up the beat.
Say Goodbye to Headphone jack- Though quite awkward from the way Google reacted to Apple's decision to remove the headphone jack on their latest devices, it seemed that Google adopted this feature on the new Google Pixel 2.
But of course, there should be a good reason behind since this feature ties up with the Google Assistant wireless earbuds. You may also use USB-C earphone roulette if you desire to.
Gorilla Glass 5- This year Google is proud to launch their smartphones with the toughest screen ever, the Gorilla Glass 5. This type of glass is scratch resistant and can withstand minor drops or falls.
Google Lens – This feature is the most talked about during the announcement of Google Pixel 2. You can easily focus your camera on a subject and it will integrate with the search engine to give you more details about the subject. So whatever your camera sees, definitely Google lens know them all. For now, it has been working with books, movies, and popular landmarks.
Augmented Reality- AR stickers are awesome with Google's ARCore framework displaying life-sized cartoons from Star Wars, Stranger Things, and more. There is plenty of other cool AR stuff that Google Pixel 2 offers; you can play with AR games similar to Google's Daydream VR platform.
Google Assistant Squeeze- You can easily activate Google Assistant by simply squeezing the sides of the Google Pixel 2.
Always-On Display – This smart feature will listen to songs playing around you and give you the details by displaying them on the screen. Working simultaneously with Google Assistant, you can check out the song details plus more relevant information without the need to unlock the device.
Unlimited Google Drive Space- Yes this feature might be too good to be true but Google Pixel 2 owners will get 5 years of unlimited Google drive space which is a great saving!
E-Sim – Google Pixel 2 is believed to adopt the 'E-Sim Slot' which can be switched from different networks.
Assuming you already got your hands on the new Google Pixel 2 device but since you are not yet fully aware and familiar with its functions and navigations, you can easily lose your phone contents. However Google Pixel 2 made sure you don't get empty handed. Find out the steps below on how to recover deleted data from Google Pixel 2.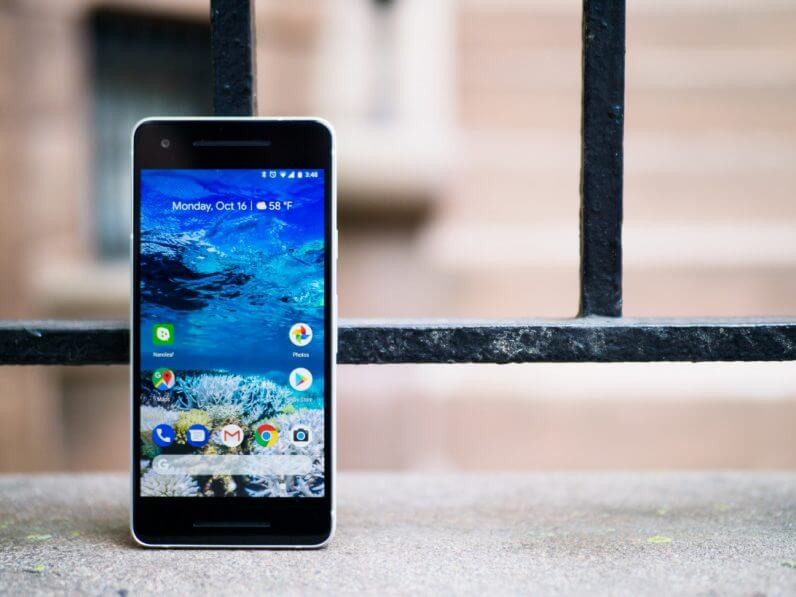 Part 4. Google Pixel 2 Backup and Recovery
Of course, the easiest way to backup & restore data from the Google Pixel 2 phone is by using your Google account and the Google Drive. However, you can also add other email accounts to act as your backup storage.
You can automatically backup your phone data to Google. There are some data that can be automatically backed up with an unlimited amount and there are some that can be automatically backed up with a limited amount of data.
Google Calendar
Photos and Videos (Full quality-Original)
Google Contacts
These data above are automatically backed up with unlimited amount while the data below have limited amount only for as much as 25MB per app:
SMS (MMS not included)
Call History
Apps and App data
Device Settings
You may also switch 'On' and 'Off' the automatic backup:
Go to Settings
Find and tap System
Tap backup
Toggle Backup to Google Drive 'On' and 'Off'
All the apps made by Google have synced automatically on your Google account. You can choose whether to turn on and off the sync or manually choose which apps to sync. Here's how to check:
Go to Settings
Find and Tap Users & Accounts
Tap Account Sync
Check all the lists of apps and data you can sync and check only those apps you desire to sync
Google Pixel 2 does not have an SD card slot which means you don't have an external memory that can also act as your backup storage. You must learn how to keep your important information virtually. There are a lot of third-party apps that are available in the Play Store that can backup your SMS, contacts, and other phone dates easily.
But what if you have accidentally deleted your phone data and you don't have any backup or have forgotten? Can you still recover deleted data from Google Pixel 2?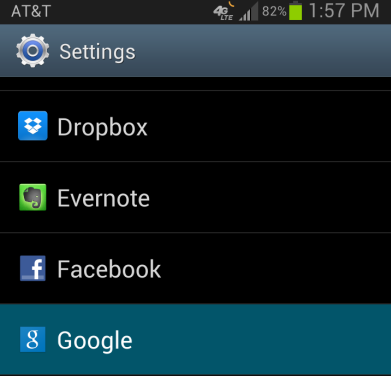 Part 5. Recover Deleted Data from Google Pixel2
Unlike any other smartphones that can easily retrieve deleted data back, Google Pixel 2 is quite different. Unless you have backed up all apps, contents, and other settings on to your Google account or other accounts, which is the only time you can restore them.
However, there are many recovery programs that attempt to recover deleted data from Google Pixel 2 but not all of them succeed. There is one program that stood out among the river of promising software.
FoneDog Toolkit- Android Data Recovery is so far the best-performing program that can effectively recover any file types such as contacts, messages, songs, photos, videos, and much more. This software is compatible with any brands and models of Android devices and software versions. Here are some of its key features:
Safe, secure and guaranteed effective
Recovers messages, contacts, call logs, WhatsApp messages & attachments, photos, videos, and more
Compatible with both Windows and Mac
Compatible with 6000+ Android devices
Restores data from Android with or without rooting needed
Simple process and user-friendly environment
Provides selective restore and
Allows preview for all files
To learn more about how to recover deleted data from Google Pixel 2, check out these steps:
Step 1. Download FoneDog Toolkit- Android Data Recovery on the computer
First, you need to download FoneDog Toolkit- Android Data Recovery to your computer and install the program by following the onscreen instructions.
This software works perfectly with both Windows and Mac computers so choose which one will work for your computer.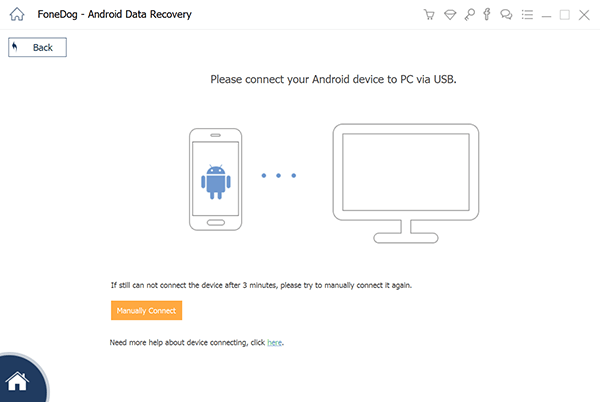 Step 2. Connect Google Pixel 2 phone
Using a USB cable, connect the Google Pixel 2 device to the computer and wait until it is automatically detected by the computer.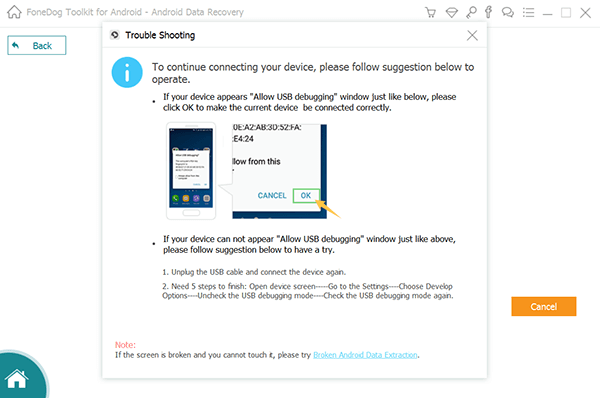 Step 3. Select Data to Scan on Google Pixel 2
On the next screen, you will be asked to select which data to scan and recover by simply marking or ticking the boxes beside each. Click the 'Next' button to continue.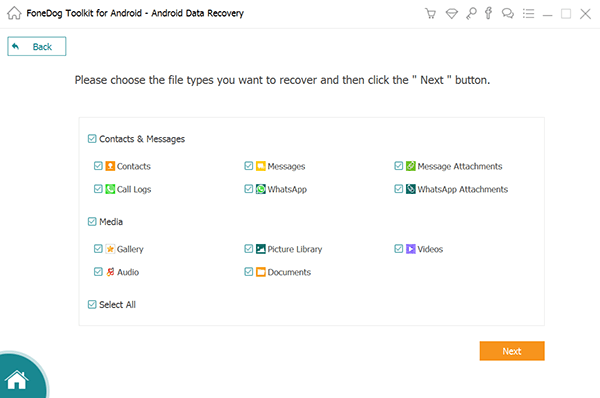 Step 4. Scan, Preview, and Recover Deleted Data from Google Pixel 2
The scanning process takes a while depending on the total amount of data being recovered. You can see the scanning progress on the bar on top of the recovery screen
. When the scanning stops, you can now see the display of all the categories on the left side while the right side will be for the file preview. Go to the data category you wish to recover and check them one by one.
Use the tick box if you need to recover more than one item or you can prefer to select all of the recovered items. Don't forget to set a destination folder for all the recovered data on the computer. Click the 'Recover' button to download and save the files.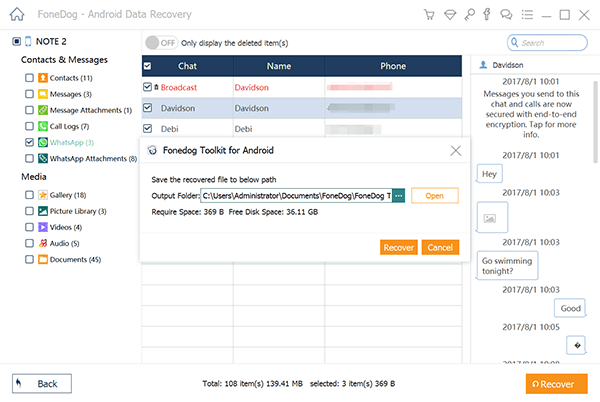 Part 6. Conclusions
There are so many surprises that Google Pixel 2 have in store. For sure it will be a big hit with all Android loyalists and avid users. To top up the excitement and anticipation, get FoneDog Toolkit- Android Data Recovery ready in case you deleted some data from the brand new phone. You can easily restore deleted data from Google Pixel 2 by simply using FoneDog Toolkit- Android Data Recovery. Share the good news now!