Smartphones and tablets are technically mini-computers, and just like any other PC or laptop, they have the capacity to store information that has been deleted by the user for some time--that is until it is time to be retrieved or replaced.
When you delete a message from your device, this message is not automatically deleted from your device's system; it remains there as an inactive piece of information or data.
However, it would be replaced as soon as new information that needs to be saved comes in—for instance, a new photo, video, or even a new message.
So basically, if you delete a message accidentally on your phone or tablet, it is best to stop using your device for the moment to avoid the system from replacing the message with other data. That is until you find a way to recover your message.
It may be useful to mention as well that in many cases, some network carriers or service providers actually do store text messaging records for some time in their system.
Of course, this doesn't mean that they will necessarily provide that information to you because you deleted it accidentally.
However, this is useful information to know in case the text message that you deleted has any bearing on any court case—it will be possible to retrieve this message from your carrier but you will need your lawyer and the appropriate authorities to help you do this.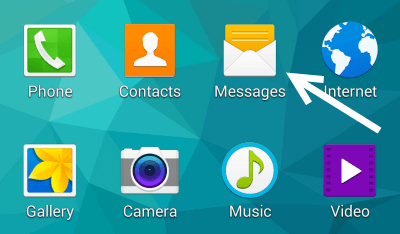 Recover Deleted Text Messages from Android Phone