By Nathan E. Malpass, Last updated: October 10, 2019
Did you just get an important email and suddenly found out that you can't find it? Or, did you mistakenly delete a very important message from your client. Whatever the reason may be, you might want to know how to recover deleted emails in Gmail. In this way, you can read the important message you might need for work, school, or business.
If you're in this scenario, don't get worried. There are simple methods you can do to help you retrieve your email messages from Gmail. This guide will go through various ways to do it. Simply read through the entire article and you'll find one method that'll work for you. Let's get started.
3 Ways to Recover Deleted Emails in GmailImportant Tips for Email RecoveryTo Wrap It All Up
3 Ways to Recover Deleted Emails in Gmail
Solution 01: FoneDog Data Recovery
We will start with the best solution for this problem -- the use of FoneDog's Data Recovery tool. It is a great software that allows you to scan your device for deleted data and restore these files in full. Here are the steps on how to use FoneDog Data Recovery:
Step 01 - Download, install and launch FoneDog Data Recovery on your computer.
Step 02 - Select the data type - Email you wish to restore. In addition, select the device or platform where you want to scan the deleted files.
Step 03 - Click Scan. Wait until the entire process is complete.
Step 04 - Preview the files you want to restore. Select the ones you wish to grab back to your computer. Then, click Restore.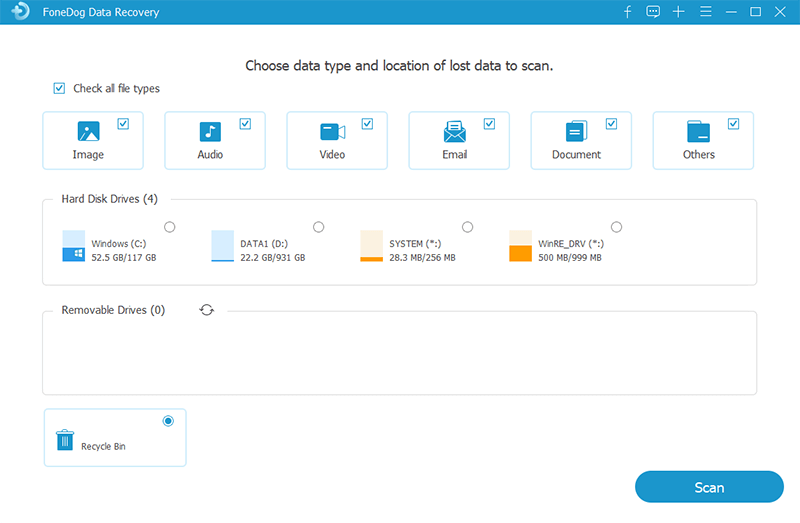 Solution 02: Going Back to Trash
The second way you can recover deleted emails in Gmail is by going to the Trash. If it was deleted, then it is highly probable that it might be in your Trash. If it has been deleted within 30 days or less, then it may be in your Trash folder. If it has been longer than 30 days, then it has been permanently deleted already and you may need to use FoneDog or other data recovery software.
Once the Trash folder is opened, you might be able to see the missing email. But, if your Trash folder has a massive number of messages in it, it might take a while to find what you're looking for.
But what if you have a massive number of emails within the Trash? Then, it will be more difficult to find the message you're actually looking for. Check out the right side of the screen and utilize Gmail's scroll bar to go through all of the emails. The right and left arrow allows you to go through different pages of the Trash folder. This is especially useful if you have a ton of messages.
Going through each and every message within this folder can be very time-consuming. That's why you can use the search bar within Gmail to find the actual message you're searching for. To do this, simply press the arrow that points down. This is located on the right side of Gmail's search bar. It will show the dialog box for Advanced Search.
You can use this feature in order to find a specific missing message within Gmail's Trash folder. Fill out various details you do remember about the message. Obviously, the more details you input, the more specific the search results will be.
Once you have entered all the information you remember, press the button for "Search." This appears like a magnifying glass and is located in the bottom-left part of the displayed dialog box. Now, check out if you have found the missing email message and move it back to your Inbox or to an important folder within your Gmail account. To do this, you can simply select the message you've found and then click the "Move To Inbox" button.
Solution 03: How to Recover Deleted Emails in Gmail Through Customer Support
This is another method of restoring your messages in Gmail. You use this method when you can't find the message within the Trash folder. This happens when it has been deleted for more than 30 days. Or maybe you have emptied your Trash folder and forgot that there's an important message in it.
When you have mistakenly-deleted a message and you can't recover it through Trash, then it might be possible that the message is still in the servers of Google. So, you will need the help of Google Support in order to retrieve the message.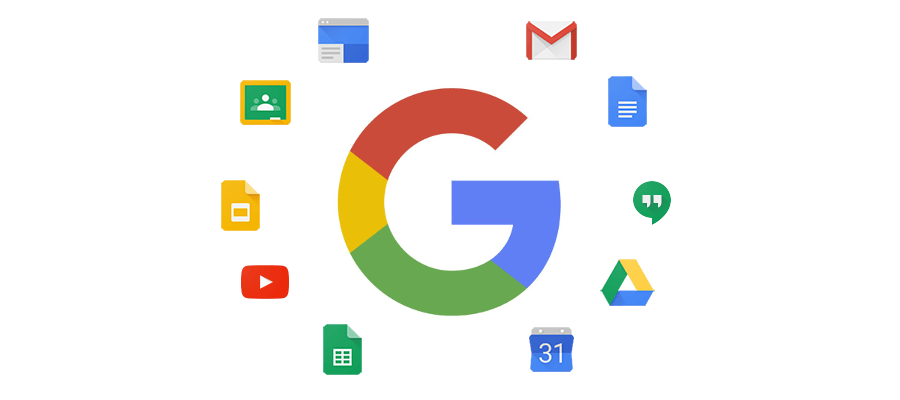 Here are the steps you should do to implement this method:
Step 01 - Gather every information you need regarding the email you accidentally deleted. Some information you might need to send to the support team includes your own Gmail address, when the messages approximately disappeared, and the various steps you have taken in order to retrieve the lost message.
Step 02 - Open your browser and go to this page. This is Google's support page for retrieving missing emails.
Step 03 - Fill out various fields that appear on the screen of Gmail Help. Be as thorough as possible when doing so.
Step 04 - Then, press "Submit." This will send a request to that of Google Support.
It is important to note that there is no guarantee with this method. Your message might be lost in millions (or even billions) of emails located within Google's servers. Or, it might have been deleted already. However, it's still worth trying.
Important Tips for Email Recovery
It might be best to archive your message instead of moving it towards the Trash. Archived messages within Gmail can easily be accessed at a later point in time. In addition, it is recommended that you make backups of your email account starting now. In this way, you can recover mistakenly-deleted messages easily in the future.
To Wrap It All Up
In this guide, we've taught you how to recover deleted emails in Gmail has removed from your account. We've taught you three different methods on how to do it. The best method would be to use FoneDog's Data Recovery tool.
In addition, you can contact Google Support to restore the messages for you. Finally, we've ended the guide on giving you important tips to help you avoid this problem later on. These include archiving your messages instead of deleting them and backing up your account frequently.
How about you? What did you do when you lost your email in Gmail? How did you recover them? Let us know by putting in your comments below.