By Nathan E. Malpass, Last updated: August 27, 2019
PDF files are great for sharing content that appears to be a document. It can be used for both personal- and work-related matters. But sometimes, their massive size can be a hassle. Fortunately, there are tricks to using software that allows us to have a hassle-free experience with PDF files.
If you want to know how to compress PDF on Mac without losing quality, then you're in the right place. We're here to give you step-by-step instructions on how to compress a PDF file without compromising its much-loved quality. Read on to learn more.
How to Compress PDF On Mac Without Losing Its QualityHow To Compress PDF On Mac Using Your Apple ComputerAnother Method Of Compressing PDF Files On MacIn Conclusion
People Also ReadA Quick Guide on How to Convert PDF to Word on Mac in 2019Hot Tip: How to Combine PDF Files on Mac in 2019
How to Compress PDF On Mac Without Losing Its Quality
To compress your important PDF files, you can use FoneDog's free PDF Compressor tool. This tool can easily be used through a simple, understandable interface. You can download the tool from the site. Once downloaded, you can launch it in your Mac device. Simply drop your PDf file into the tool and wait until the process is complete. The great thing about this tool is it allows you to preview the PDF file and save it in any location you want. The process is painless and quick.
We all know that there are a lot of compression tools out there. But, not all of these platforms provide you with the best results. FoneDog is a tool above the rest at it offers automatic selection. You don't need to know technicalities such as DPIs. This smart PDF compressor does the job for you.
Plus, PDF files with a massive size take time to open and download. If your PDF file has a huge amount of images, this will make things even worse. Using FoneDog's Compressor Tool can help you save bandwidth, fit files into attachments, and make files suited to certain size limits.
This tool can be used to compress files without compromising sensitive information. Your security is 100% guaranteed. Since you don't need to upload the PDF file to compress it, other people won't have access to your data. Your privacy is a big concern for Fonedog and it ensures that important data won't be compromised by malicious attackers.
How To Compress PDF On Mac Using Your Apple Computer
If you wish to use your Mac computer to compress your PDF files, we'll show you how. The method we will teach you is not that popular amongst users. However, it can still work if you simply want to reduce the file size of your PDF file. Here are the steps to do it:
Step 01: Use Preview on your Mac computer to launch your PDF file.
Step 02: Press File and then click on Export.
Step 03: Use the drop-down menu of Quartz Filter and find the option that says "Reduce File Size." Click this option.
The problem with this method is that it reduces your PDF file to a very small size that it loses its quality. Most of the time, you get a compressed PDF file that is blurry and unreadable. That's why we recommend FoneDog's PDF Compressor tool. You can try out the other method below if you wish.
Another Method Of Compressing PDF Files On Mac
You can use the method in this section to compress PDF files without losing much of its quality. Although the best option is still FoneDog's PDF Compressor software, you can still try this one out. Below are the steps for this method:
Step 01: Go to either one of the following locations below. In these locations, you will be editing XML files.
/System/Library/PDF Services
/System/Library/Filters
Step 02: Search for the file with the name "Reduce File Size.qfilter"
Step 03: Copy this file and paste it on your desktop. If you wish various options for compression, you can make multiple copies of this file. In this way, they're readily available in case you need them in the future.
Step 04: Next, right-click on the said file and choose Open With. After then select Text Edit.
Step 05: In the field labeled Compression Quality, you will notice that its default setting is "0." This can actually range from -1 (most compressed) to 1 (least compressed). Setting it to 0.50 provides you a medium-quality file. If you wish a high-quality file, you can set it to 0.75.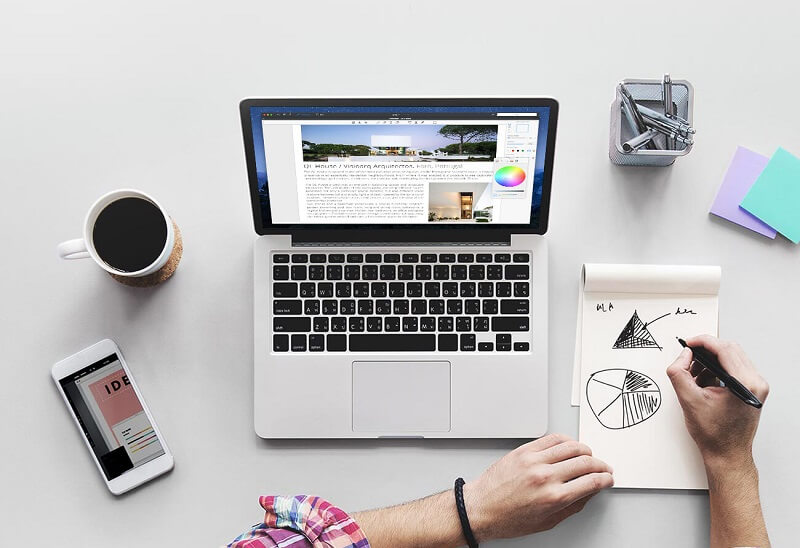 Step 06: Now, go to the file labeled ImageSizeMax. By default, its setting is 512. You can set a size you wish. If you want a medium-quality image, you can set it to 1684. This will lead to an image at 144 DPI using an A4 paper. If you want higher-quality images, you can set it to 3508 which, using an A4 paper, is at 300 DPI.
Step 07: Finally, go to the field labeled Name. You should change it to a name that would obviously state its settings. This is because it will show up in the drop-down box of Quartz Filter later on. Don't forget to save these files.
Step 08: After which, copy these edited files on to the one of the directories stated above, depending on which is available on your Mac device. It might require your admin username and password. Simply input these login credentials if prompted.
By, now you have added different compression options for your Mac computer. Thus, you can simply use Preview again to view the file and press file. Then click on Export and choose from the Quartz Filter drop-down menu. Select the option you wish (these are the files you have created previously). Then, wait until the process of compression is complete.
In Conclusion
Now, you have just learned how to compress PDF files on your Mac device without losing quality. The first method, using FoneDog's Compressor Tool, is the best method you can implement. You don't need to know technicalities to do it.
The second method involves reducing the file size of your PDF file AND compromising its quality. Finally, the third method allows you to set a quality you wish for your PDF file and the images contained within it. However, this third way of compressing PDF files can be a pain if you don't know what you're doing. That's why it's best to use FoneDog's PDF Compressor software to do the job for you without the hassle.