Is it still possible to backup a locked iPhone?
The answer is an absolute yes. So you don't need to worry, even though your iPhone will lock itself down and be completely disabled after you entered an incorrect password ten times in a row. There are still many ways you can backup locked iPhone before you do the factory reset.
iTunes will rescue your device if you need to do a backup before a factory reset. Another option is to use software to do a one-click backup operation. Let's learn what method will suit your need.
Tips:
Download FoneDog iOS Data Backup & Restore to easily back up your iPhone without a passcode if you have never backed it up. With this software, you can do the backup even without entering the passcode. It has no technical skills required. Click the button below to try it for free:
Part 1. How to Backup a Locked iPhone With iTunesPart 2. How to Backup a Locked iPhone Without iTunesPart 3. Summary
Part 1. How to Backup a Locked iPhone With iTunes
At this point, there is nothing much you can do with the device apart from taking backup or resetting it. If you have been using iTunes to back up your iPhone, then we don't have any issues backing up a locked iPhone. But, if iTunes does not recognize your device, then we will do a workaround to solve this issue.
Backup a locked iPhone if iTunes can recognize your iPhone:
Launch iTunes
Connect the iPhone via USB cable
Find and click Back Up Now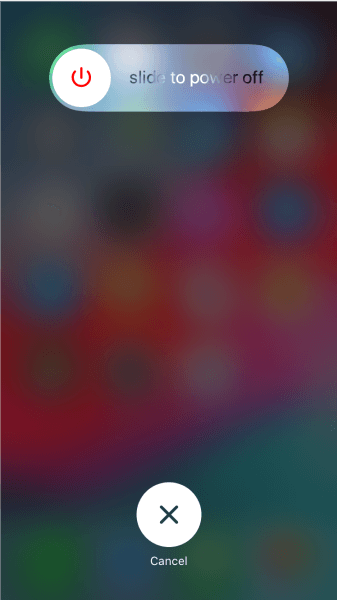 The backup may take a while depending on the amount of data you have on the iPhone. After the backup is complete, you can now proceed with the factory reset.
Backup a locked iPhone if iTunes DOES NOT recognize your iPhone:
The only way you need to do now is to bypass or remove the passcode screen on the iPhone if in case you haven't synced the iPhone with iTunes. You will need to enter recovery mode delete the passcode completely. The method is tricky and highly technical.
However, this tip that we will teach you will involve Siri, if you have enabled Siri before getting locked out of your iPhone. This method may or may not work out, but still worth a try:
Press and hold the Home button until Siri pops up
Ask Sir for the current time
Tap the clock image when Siri displays the time on your screen
Choose the Timer Option and select When the Timer ends
Scroll up to Buy more tones in the Ringtones list. We need to get to the Apple Store
Press the Home button again
This will give you a full chance to reset the passcode on your Settings. This tip will not stay for long and will lock you out again so you have to be quick in changing the passcode. To do this go to Settings, then select Touch ID & Passcode, or FaceID & Passcode. Tap Change Passcode.
How to Enter Recovery Mode
Open iTunes
Connect your locked iPhone via USB cable
Force restart your iPhone while it is connected
Select Restore when you see it on the screen
Let iTunes download the firmware. This process will take some time (15 mins or so)
Once the iPhone exits the Recovery mode, you may need to repeat the force restart
Finish the setup after the recovery mode is completed
Note: If the text version could not explain clear enough for you, here is more information to help you set your iPhone in recovery mode.
Now that you bypassed the passcode screen, you can restore your backup and continue setting up your iPhone. You can also create a new passcode on your settings.
Part 2. How to Backup a Locked iPhone Without iTunes
If the above methods did not work or are not convenient for you, then let's proceed with the safest and quickest way to backup a locked iPhone and that is to use FoneDog iOS Data Backup & Restore.
iOS Data Backup and Restore One click to backup the whole iOS device to your computer. Allow to preview and restore any item from the backup to a device. Export what you want from the backup to your computer. No data loss on devices during the restore. iPhone Restore Won't Overwrite Your Data Free Download Free Download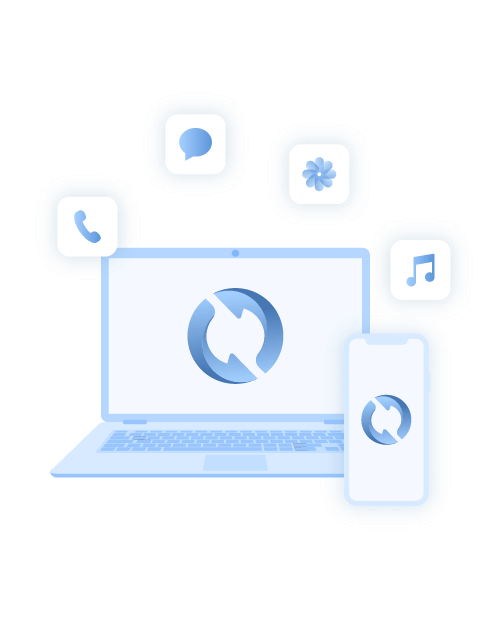 FoneDog iOS Data Backup & Restore gives you a complete range of files to backup from contacts, call history, messages, media files, and more in just one click. This software highlights the following:
Supports all iPhone models from iPhone 4 to the latest iPhone 14.
2 modes of data backup - Standard and Encrypted
Selective file backup/restore option
File preview
100% safe
With FoneDog iOS Data Backup & Restore, you can backup your iPhone anytime without overwriting old backups. It actually keeps a separate backup file every time you connect your iOS device to this software. You can backup your iPhone even when your iPhone is locked due to entering the wrong passcode for several times. Click this button to experience all its features:
Here's how to use FoneDog iOS Data Backup & Restore: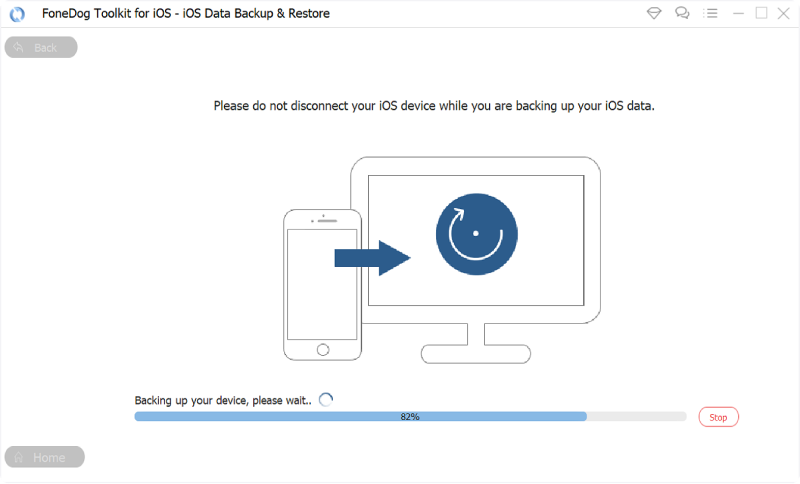 Install FoneDog iOS Data Backup & Restore on your computer. Follow the guide to complete the setup
Launch the software and connect the locked iPhone with a USB cable
Choose iOS Data Backup & Restore from the menu
Select your mode of Backup -Standard or Encrypted
Selectively choose the type of files you want to backup.
Click Next
Wait for the process to be completed
After you have performed the backup on a locked iPhone with FoneDog iOS Data Backup & Restore, you can now reset your device completely. Right after the reset, you can reconnect your iPhone and open this software to restore your backup.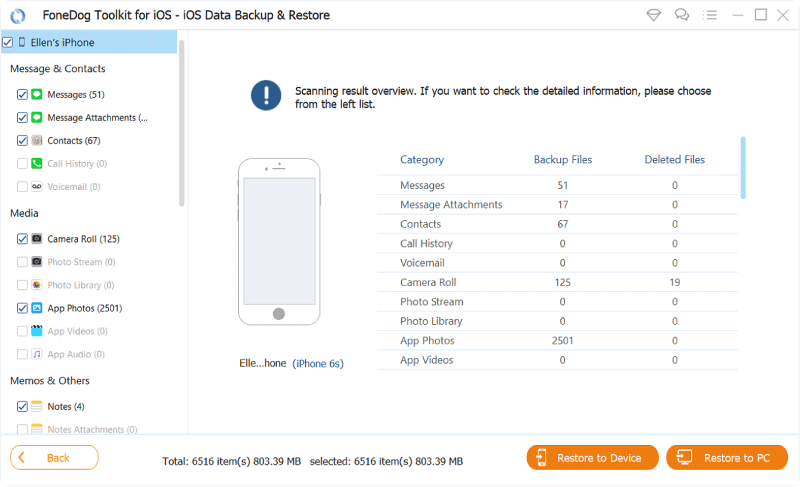 Simply find and choose the most recent backup file from the software
Allow the backup file to be scanned, and wait until the entire files are extracted.
Once the files inside the backup are ready, you can restore them to your iPhone or to the computer.
FoneDog iOS Data Backup & Restore will not remove the passcode screen on your iPhone, you still need to perform the factory reset and restore the backup.
Part 3. Summary
It is frustrating to find out that your iPhone is completely locked out after entering a few incorrect passcodes. This minor issue can cause a major haul on your device since the only way to resolve it is to reset the iPhone. And when we say reset, everyone knows your data will be wiped out completely.
Good thing, you can still backup your locked iPhone to iTunes. This is possible when your device is synced with iTunes. Otherwise, you need to enter a recovery mode to bypass and remove the passcode. This method is tricky especially for those who are non-technical.
The most efficient method to backup a locked iPhone without iTunes is to use FoneDog iOS Data Backup & Restore. This tool ensures that all your data is safe and tucked away from data loss.
People Also ReadHow to Check If iPhone is Unlocked or Locked?4 Ways on How to Get Into a Locked iPhone by Restoring Your Phone