Step 1: Connect your Computer and Install Software
Download and Install the FoneDog Toolkit on your computer (works with either Windows OS and Mac).
Once the installation has been completed launch the software, connect your iPhone (it is highly advised to only use original USB cables for your Apple devices).
The toolkit will now detect your iPhone after which you can select iOS Data Backup and Restore on the main dashboard.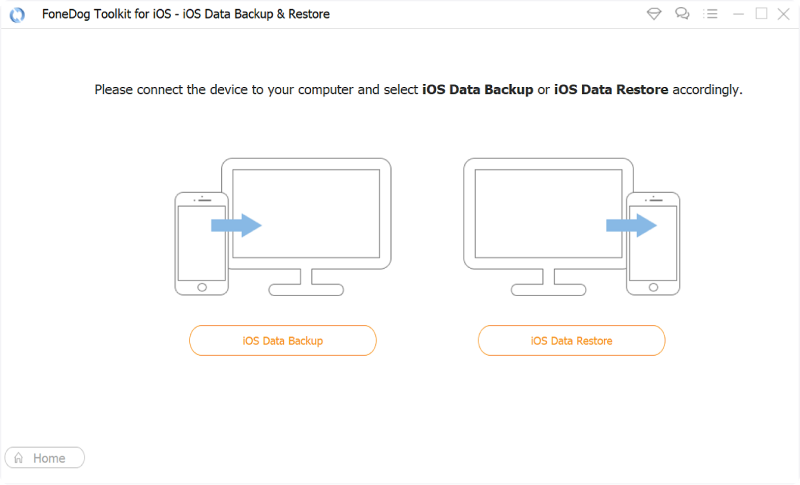 Step 2. Select the "Data Backup Mode"
In this next part of the process, you will be pleased to know another amazing feature that the toolkit has to offer. It will allow you to choose what type of backup file you would like to create.
You can either choose the "Standard" one or check this, an "Encrypted" backup. This option allows you to add another layer of security to your files.
Let's say you have sensitive information in your messages then encrypting it would make it safe from prying eyes. Once you have made your selection click on "Start" to proceed.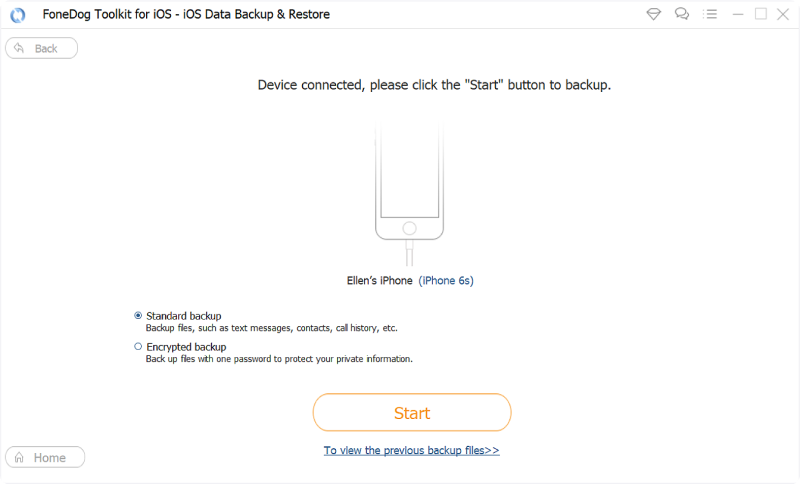 Step 3: Select the iPhone message you want to Backup
On the next page, the toolkit will now show you the categorized data stored on your iPhone that are available for back up. This is where you can select your messages or if you want to include other data you can do so.
Bottom line you can now control which type of data you would like to backup instead of having to deal with all being selected for you.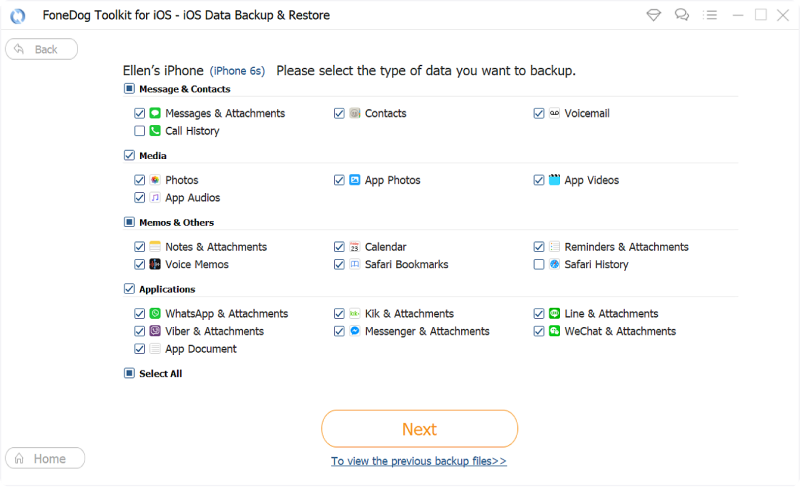 Step 4: Wait For FoneDog Toolkit to Finish Backup your iPhone message.
Once you have made your selection click on "Next" the toolkit will now begin the backup process all you have to do is wait for it to finish. Now it may take a couple of minutes so it would be best to leave it alone in the meantime.
You will be notified after it has been finished, the toolkit will display the details of the file (name and size).
You will have the option to create another file or add more to the existing one if you click on "Backup More" or you can choose to have the recently created backup transferred to either your PC or another device by clicking on "Restore iOS Data"