Step 1. Install Software and Connect iOS Device
Connect the iPhone to your computer. Do this by using a USB connector. This comes with the iPhone upon purchasing it.
Install the FoneDog Toolkit - iOS Toolkit on your computer. Both Mac devices and Windows PC devices are supported by this tool.
Open the FoneDog Toolkit - iOS Toolkit on your device. The said tool will recognize the iPhone you connected to your computer.
Look at the main interface.
Select iOS Data Backup & Restore.
Select iOS Data Restore afterward.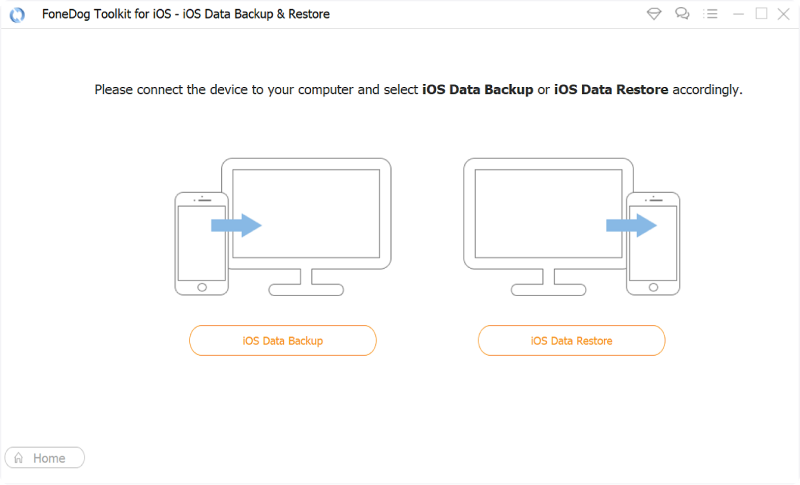 Step 2. Select Your Backup File
After you have clicked iOS Data Restore, FoneDog Toolkit will show you all the backups you have. You will be able to see Name, iOS Version, Latest Backup Data, Serial Number, and Backup Size.
Select the backup file you want to preview.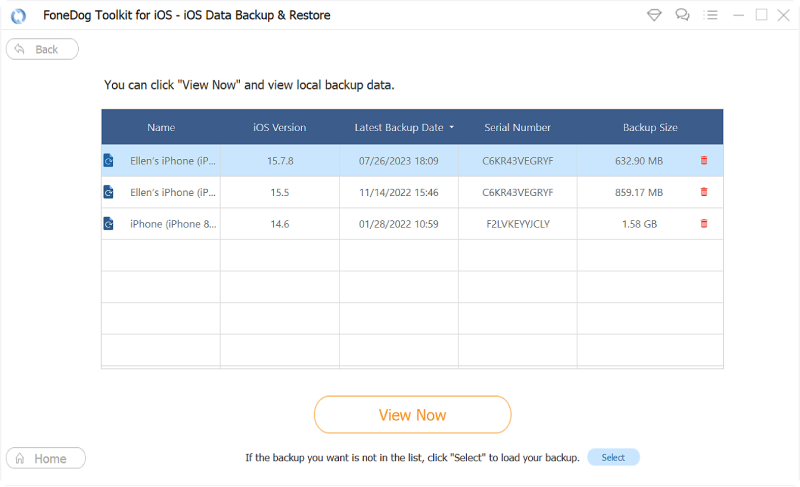 Step 3. Scanning Backup Files.
Press the View Now button to preview the selected backup. FoneDog will start scanning the backup to check out the files contained within it. The progress of the scanning process will be displayed.
You can either press the Pause button to pause the process. Or, you can click the Stop button to finish the entire scanning process.
After the scanning process is complete, the files contained within the selected backup will be shown to you. You can preview all the files in it. From the left side of the screen, it will show various categories or classification.
Select a specific classification. If you want to restore photos, then select App Photos or Camera Roll or any other classification related to image.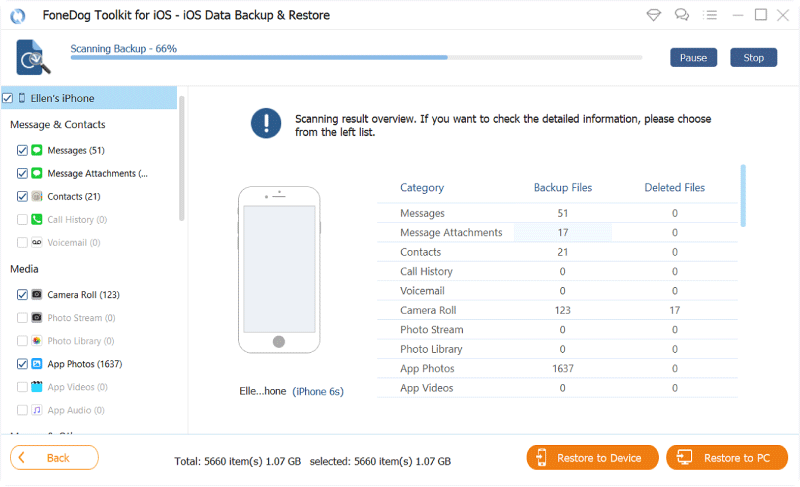 Step 4. Restore Your Files to iDevice or PC
Select the files you want to be restored from a particular classification. You can preview each also.
Click Restore To Device to restore your files to the Apple device (in this case, iPhone). Or, you can click Restore To PC to restore the files you selected to the Mac device or Windows PC.