Step 1. Choose Option and Sign in iCloud
Open FoneDog - iOS Data Recovery. Then, select the mode "Recover from iCloud Backup File." You will then see iCloud's login interface.
Enter your Apple ID and your password. FoneDog ensures that your information is kept private. Your security is FoneDog's main concern.
Important Note: If two-factor authentication or two-step verification is enabled on your Apple device, you have to turn it off so you can access iCloud with FoneDog.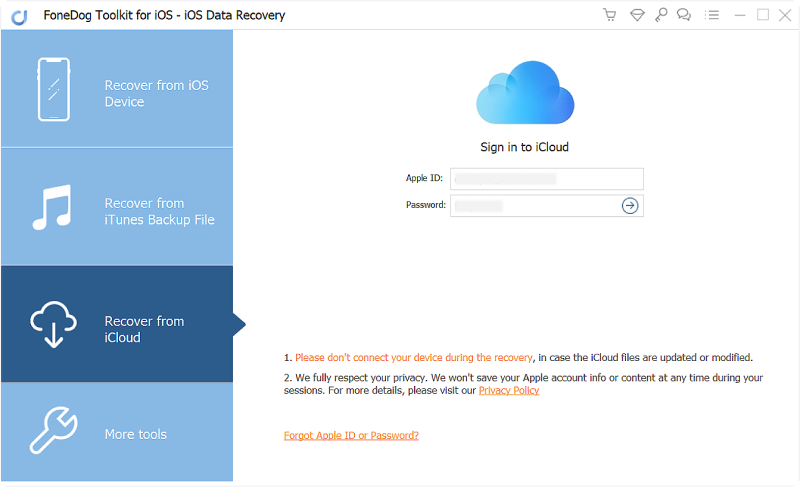 Choose iCloud Option and Sign in iCloud--Step1
Step 2. Choose File Type and Download iCloud Backup
After you have logged into iCloud, the software will now find every iCloud backup file located in your account. Choose the backup you wish to recover data from and then click the Download button.
Take note that in the pop-up window, you can actually select the file types you wish to download. This reduces the time necessary to download the iCloud backup file.
Click Next to begin the iCloud data scanning process. It takes a few minutes for the process to be complete. Just wait for it.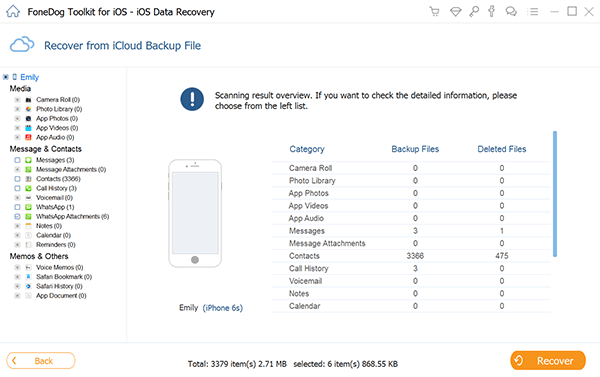 Select File Types and Download iCloud Backup--Step2
Step 3. Preview The Files and Restore to Computer
Once the scanning process is completed, you should preview the data within your iCloud's backup file. Select some or all of the data you want to recover. Then, click the Recover button. Select the path where you want it to be restored. Then click Recover again.
Note: In the option named "Recover iCloud Backup File," connecting your Apple device to your computer is not necessary. However, you have to keep your Internet connection open to be able to download the backup files.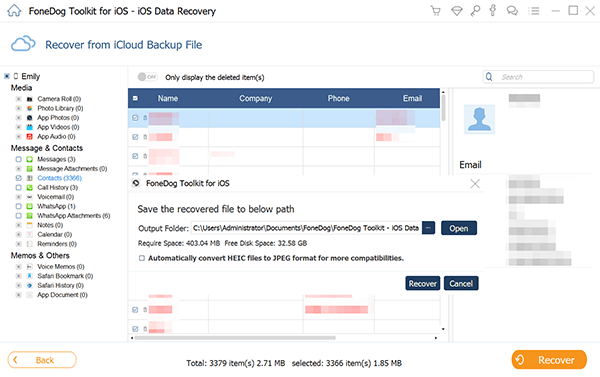 Preview and Recover Deleted Files to PC--Step3