By Nathan E. Malpass, Last updated: March 13, 2023
Where do saved audio messages go on iPhones? In this article, we will discuss how to find and even retrieve lost audio messages on your iOS devices.
iPhones are used to send messages, whether it be a text message, an audio message, or an image. With the rampant advanced technology today, you can send almost any type of file with your computer and mobile devices. The question for iPhone users is, where do saved audio messages go?
When someone sends you an audio message, you want to know how to locate it in your device. You'd probably want to save or backup your important audio messages. In this way, you can listen to it in the future when necessary.
If this is your problem, you're in luck! We've got you covered. Here, we will discuss where do saved audio messages go and how to export them. We'll also talk about how to retrieve messages and audio files that have been mistakenly deleted or lost. Part 1. Where Do Saved Audio Messages Go In iPhones?Part 2. How To Save iPhone Audio MessagesPart 3. How To Retrieve Lost Audio Messages?Part 4. Conclusion: Where Do Saved Audio Messages Go?
Part 1. Where Do Saved Audio Messages Go In iPhones?
Apple devices have a feature called iMessages which was introduced in the year 2011. iMessages is different from a standard text message. First, on Apple devices, iMessages are in the color blue. In addition, they're sent using the Internet and not your mobile/ network carrier. It is available only for users of Apple devices such as Macs, iPhones, iPads, etc.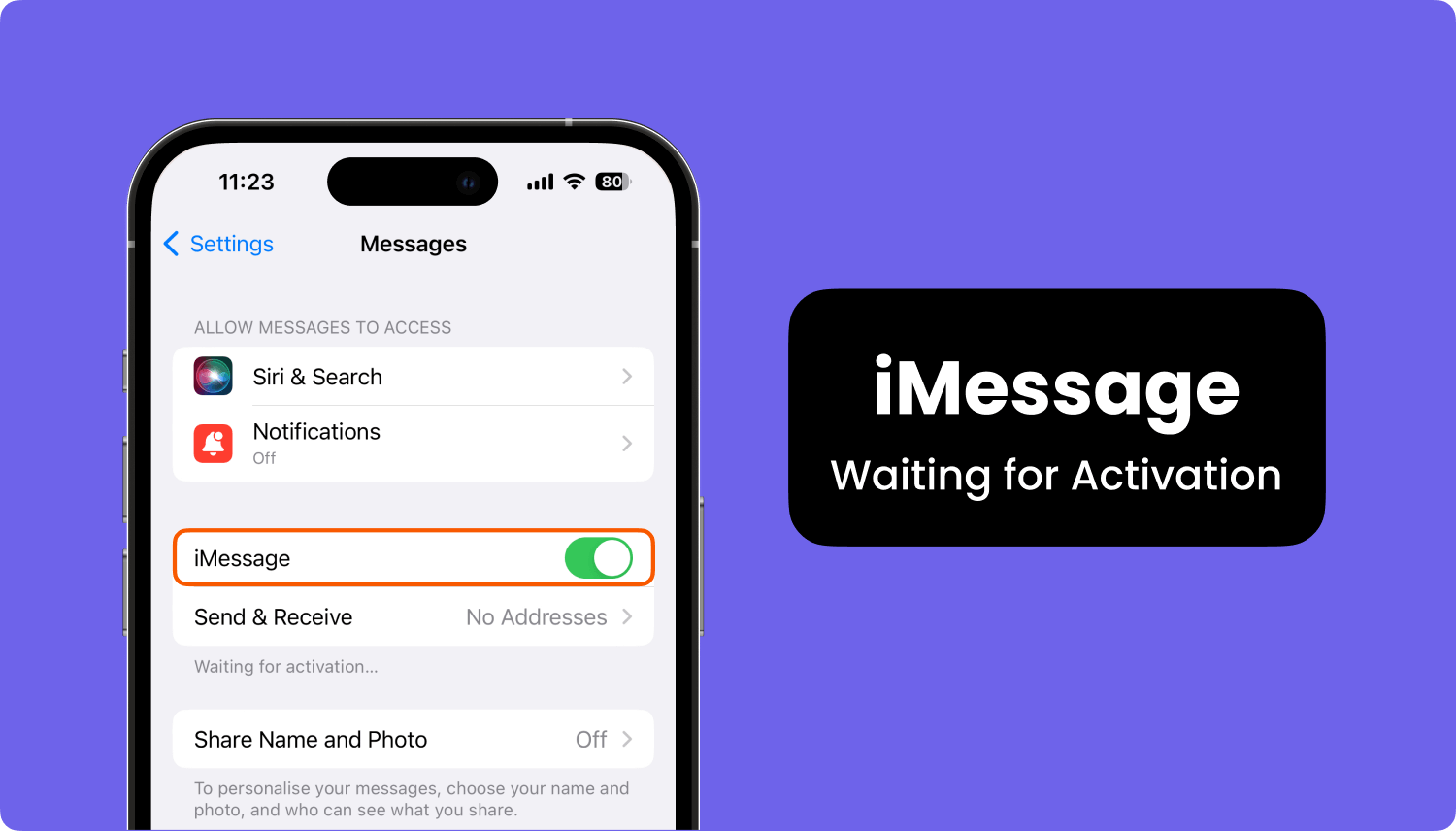 With iMessages, you can send audio messages with end-to-end encryption. The good is you're sure that the data is protected. On the other hand, Apple regards audio messages as very important data.
Why did my messages disappear from my iPhone? Generally speaking, audio messages are saved in the iMessage app on your iPhone. However, the default setting on your iPhone is the audio message will expire (and also be deleted) about two minutes after you listen to them the first time.
So, that's why you have to make sure you keep or save the audio message right away (within 2 minutes after listening to it).
If you weren't able to save your messages within 2 minutes, you can use FoneDog - iOS Data Recovery to recover the unsaved audio messages from your phone's internal memory before they are overwritten. Click the button below to check if your audio messages are recoverable:
We will teach you how to save audio messages in the next section.
Part 2. How To Save iPhone Audio Messages
Let's say you receive an audio message within your iPhone. What do you do? Of course, you have to listen to it, but be careful. As we have said previously, it will be deleted two minutes after you listen to it. As such, there are ways to go around this. To save audio messages, follow the steps below:
Launch your iMessage app.
Press the thread or conversation that has the audio message.
Tap the audio message to play it.
IMMEDIATELY after you listen to it, press the Keep button below the audio message clip.
Once that is pressed, the specific audio message will be kept within that thread so you can play it anytime you want to.
There are other tricks you can also implement. For instance, you can change the settings of your iPhone. In this way, you can ensure that the audio messages within your device won't be deleted or won't expire. To do that, follow the steps below:
Open your iPhone app for Settings.
Press the Messages option.
Now, locate the section for Audio Messages. Typically, this can be found near the bottom area of the interface.
Click the Expire option.
Change the expiration settings to "Never".
Apart from deactivating the expiration settings on your iPhone, you can also save audio messages to your Mac computer. Here's how to save received audio messages on your Mac computer so you won't have to ask the question where do save audio messages go: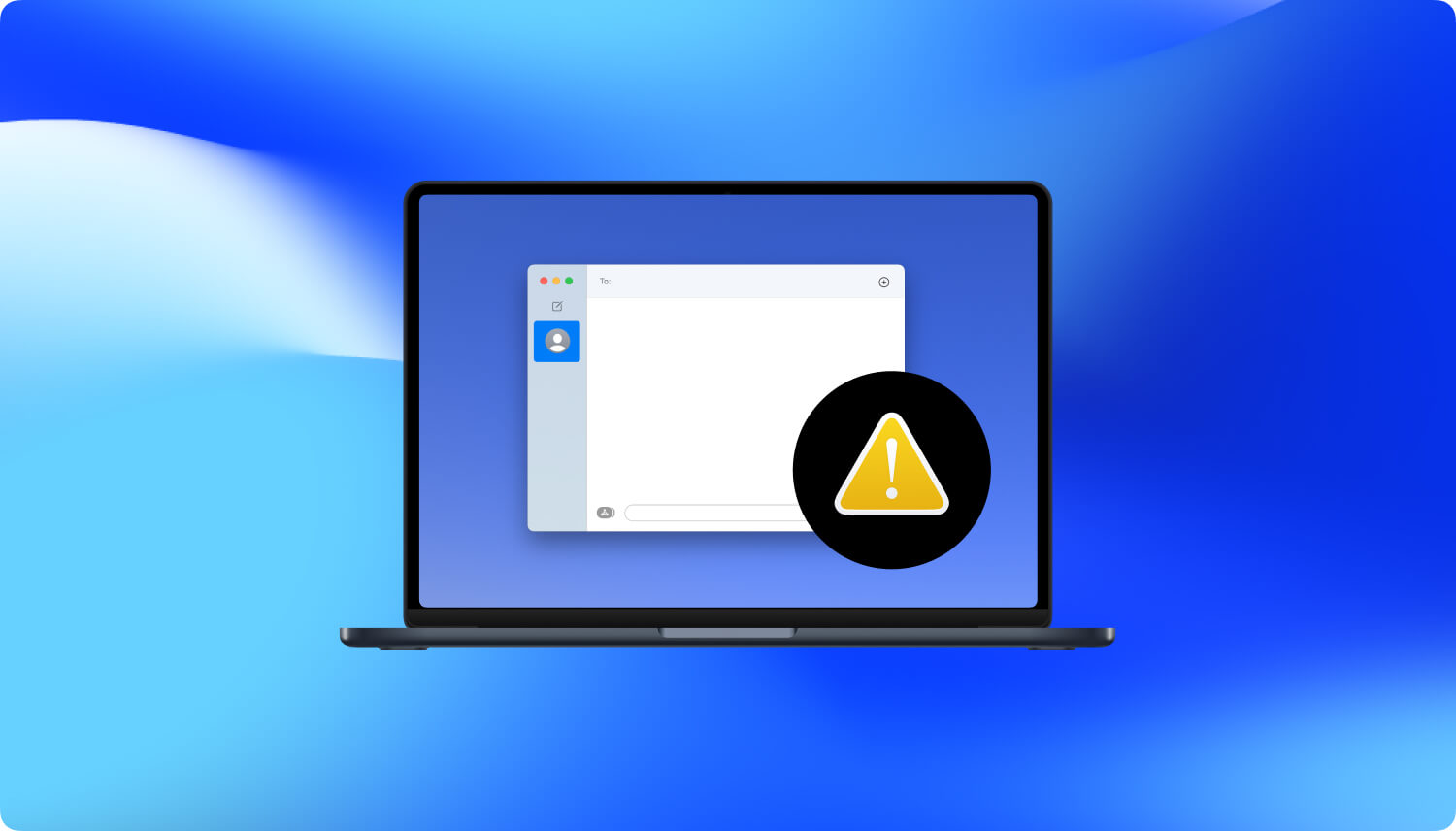 Make sure you have an iCloud Now, in your iCloud account, you have to modify the settings so that your iMessages conversations will be displayed on both your iPhone and your Mac computer.
Now, open your Mac computer and launch the Messages app within it.
Visit the conversation or thread that has the voice message.
Right-click the particular audio message and press Services in the drop-down menu.
In another drop-down menu that is shown, press Show In Finder.
A new window will appear. This is the Transfers folder within your Mac.
Drag the audio message file you can find there and drop it towards a folder within your Mac computer.
Where do audio messages go? Well, you don't have to worry about that, below we will teach you how to save audio messages you have sent yourself:
Use your iPhone and go to the conversation where the sent audio message is.
Press and hold that audio message and click More.
On the bottom right part, click the icon for the arrow.
A new window for your text message will be shown.
Now, you can send the audio file to your own email address.
From there, you can access the email address account and save the audio file at any device.
Part 3. How To Retrieve Lost Audio Messages?
What if you have lost or deleted the messages? Where do saved audio messages go in this case? Or, to be more specific, how do you retrieve the lost audio messages?
You can do that using a data recovery tool called FoneDog iOS Data Recovery. This software is used to retrieve deleted or lost data from iOS devices. Plus, it can be used to retrieve photos, contacts, audio messages, SMS, and more.
This software can also scan and locate the voice messages that are saved on your iOS device. Using this tool, you will be able to preview all the voice messages on your iPhone. Try it by clicking the button below:
iOS Data Recovery Recover photos, videos, contacts, messages, call logs, WhatsApp data, and more. Recover data from iPhone, iTunes and iCloud. Compatible with latest iPhone and iOS. Free Download Free Download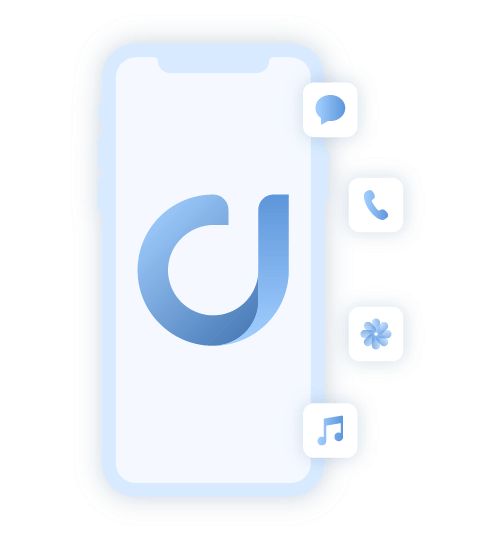 Here are the steps on how to use it:
Grab the FoneDog iOS Data recovery tool online and install it in your computer.
Launch the app. Then, connect the iPhone to the computer.
On the interface of the FoneDog tool, click the option to Recover From iOS Device.
Then, press Start Scan.
Choose the data or the audio message you wish to retrieve from the list that appears.
Click Recover and then choose a directory where files will be saved.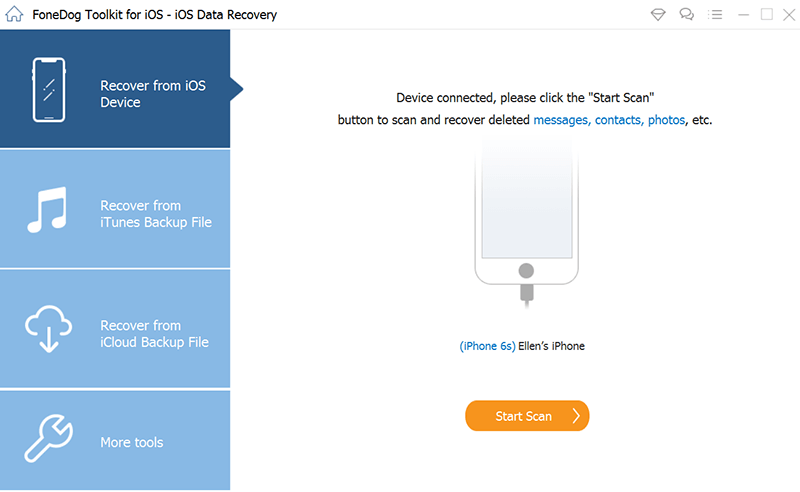 Part 4. Conclusion: Where Do Saved Audio Messages Go?
This article talked about the question on where the audio messages are saved on your iOS device. We also talked about preventing the audio messages from expiring. Finally, if the audio messages are already deleted, you can simply use FoneDog iOS Data Recovery in order to retrieve it from your iOS device.
People Also ReadHow to Retrieve Deleted Messages from iCloud [2023 Updated]How to Recover Deleted Photos from iPhone without Backup