How to Reset a Locked iPhone if Its Password was Forgotten
by victoria | Lasted Updated 2018-06-11 07:39:35
Do you encounter the issue of locked iPhone you need to do something to settle? Well, you are in right here, because we will show you several effective methods to reset a locked iPhone, so take it easy now.
Part 1: Why We Encounter a Locked iPhone
Find yourself in a situation where you completely locked yourself out of your iPhone? It happens to the best of us. It may be because of a few reasons. One common thing that leads us to this kind of conflict is when you just forget your passcode and failed multiple attempts at accessing our iPhone.
Two is when your iPhone is stolen. Since the person that stole your iPhone does not know your access codes, your device gets disabled eventually when the wrong passcode is entered too many times. The security that a passcode provides puts our minds at ease knowing that the data on our device will always be safe and secure, but what if we are the ones that neglected to keep in mind what we should have to maintain our abilities to use our own devices.
This just spells worry for us when we lock ourselves out from our own phone. The situation need not be thought of as a lost cause. There are several ways that you can try to fix your iPhone and get access to it again after it's locked. You can One proven solution is to reset it to remove the passcode.
Although there are also different approaches to reset your locked iPhone device and below we will list the how to do it of each. Mind you though if you have not backed up the information on your phone then you might want to do so before you start any troubleshooting to restore usage.
Part 2: Ways to Get Back to Using Your Locked iPhone
Solution 1: Erase the Passcode using the iCloud "Find My iPhone" feature.
Important Note: The "Find My iPhone" should be enabled on your device and that you have it synced previously.
Step 1: Log in to iCloud find with your Apple credentials.
Step 2: Select "Find My iPhone" then choose "All Devices"
Step 3: If you have several synced devices select the one that has been locked out then click on "Erase iPhone". This will start the process of wiping out the data on your device along with removing the passcode.
Step 4: Once it completes the deletion process you can now use the "Setup Assistant" on your iPhone to restore the backup file you last created.
Note: This process will completely erase everything on your device which now would allow you to gain access to it again without needing to enter a passcode.
People may also want to know more about How to Fix to Find My iPhone not Working when you find my iPhone is not working anymore, you can refer the guide left side, which shows you how to fix the issue find my iPhone.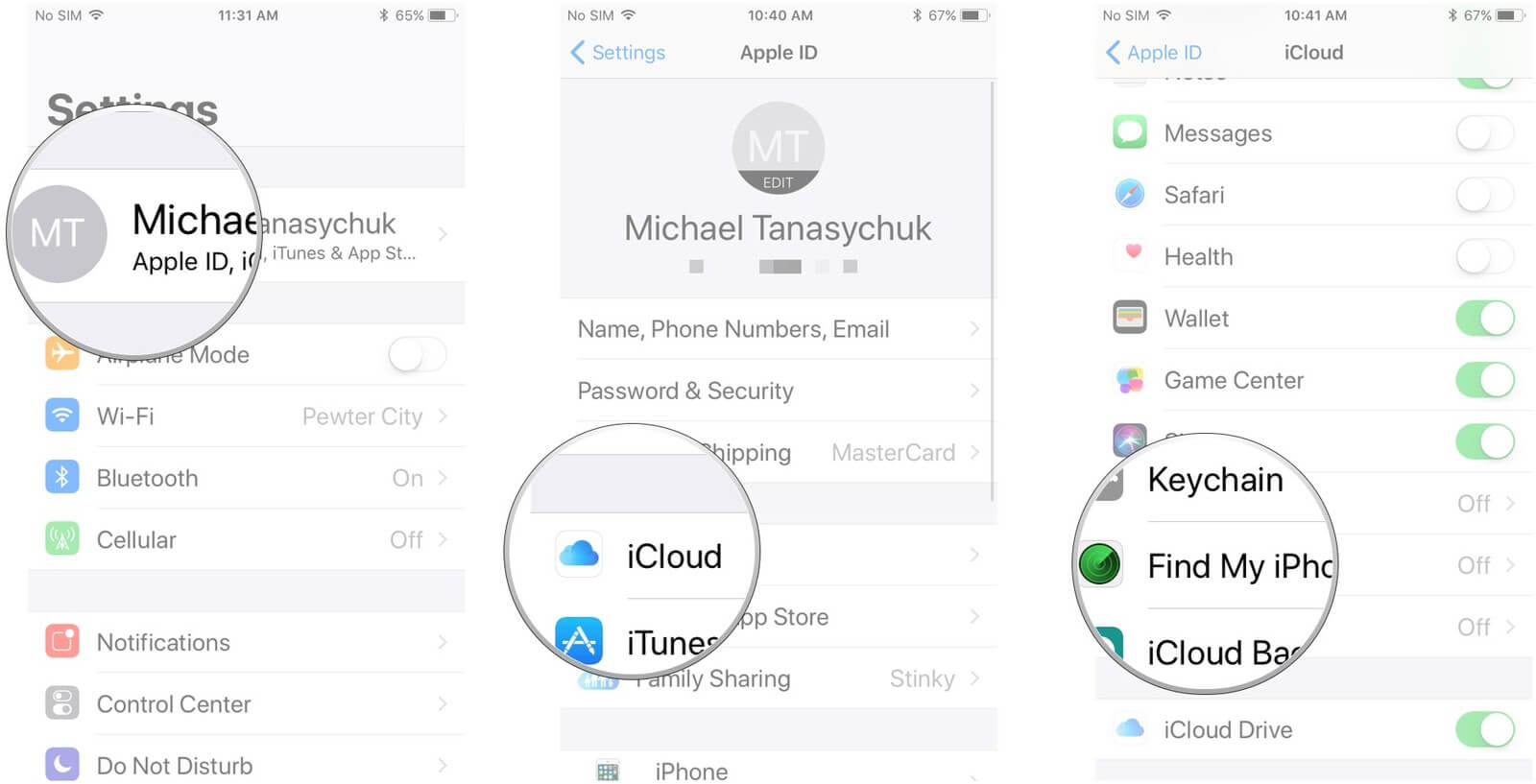 Solution 2: Good thing that iTunes was Created
Well for starters this option would work best if you have synced your iPhone with the iTunes app installed on your computer.
Step 1: Connect your iPhone to the computer that you usually sync it to then launch iTunes
Step 2: If it still asks you for a passcode via the iTunes app you may want to try another computer you may have synced it to or initiate the recovery mode process.
Step 3: When there is no issue with iTunes asking you for a passcode before proceeding, then it will automatically create a backup file for your iPhones' contents
Step 4: After the syncing process is done select the option "Restore iPhone". Then on your iPhone, you can now opt to "Restore from iTunes Backup". Once everything is completed you can now check and confirm if the whole process removed the passcode from your device.
Solution 3: Try to get into Recovery Mode to Remove the Passcode
Important Note: For users who have not synced their iPhone to iTunes or enabled the Find My iPhone feature you can go ahead and begin this alternative fix.
Step 1: Connect your iPhone to your computer or you can even use a different one that you may have borrowed from someone else, then launch the iTunes app.
Step 2: While your phone is connected force restart it.
For iPhone 6s SE or earlier:
Hold down the Home button along with the Power Button. Hold both until the logo appears on the screen, after which you can now let go and wait for the reboot to complete.
For iPhone 7:
Press and hold the Power/Lock Key at the right side of the device at the same time with the Volume down key on the left. When you see the Apple Logo shows up on the screen you can then let go.
For iPhone 8 or X:
You would need to quickly press and release the Volume Up button then do the same with the Volume Down button. After doing so press and hold the power button until the logo appears on the screen. Let go and allow it to complete the reboot.
Step 3: When you are able to follow the right sequence to do a force restart you should now see the options Restore or Update on the next prompt, select Restore.
Step 4: iTunes will now initiate the software download for your iPhone which would take several minutes to finish, so better be patient and wait for it to complete the whole thing. Once done you should now be able to access your previously locked out phone and set it up again.
Another guide for you to settle password forgotten issue, Forgot iPhone Passcode - How to Unlock iPhone Password, this instruct you to easily unlock an iPhone if even you forget an access code created before.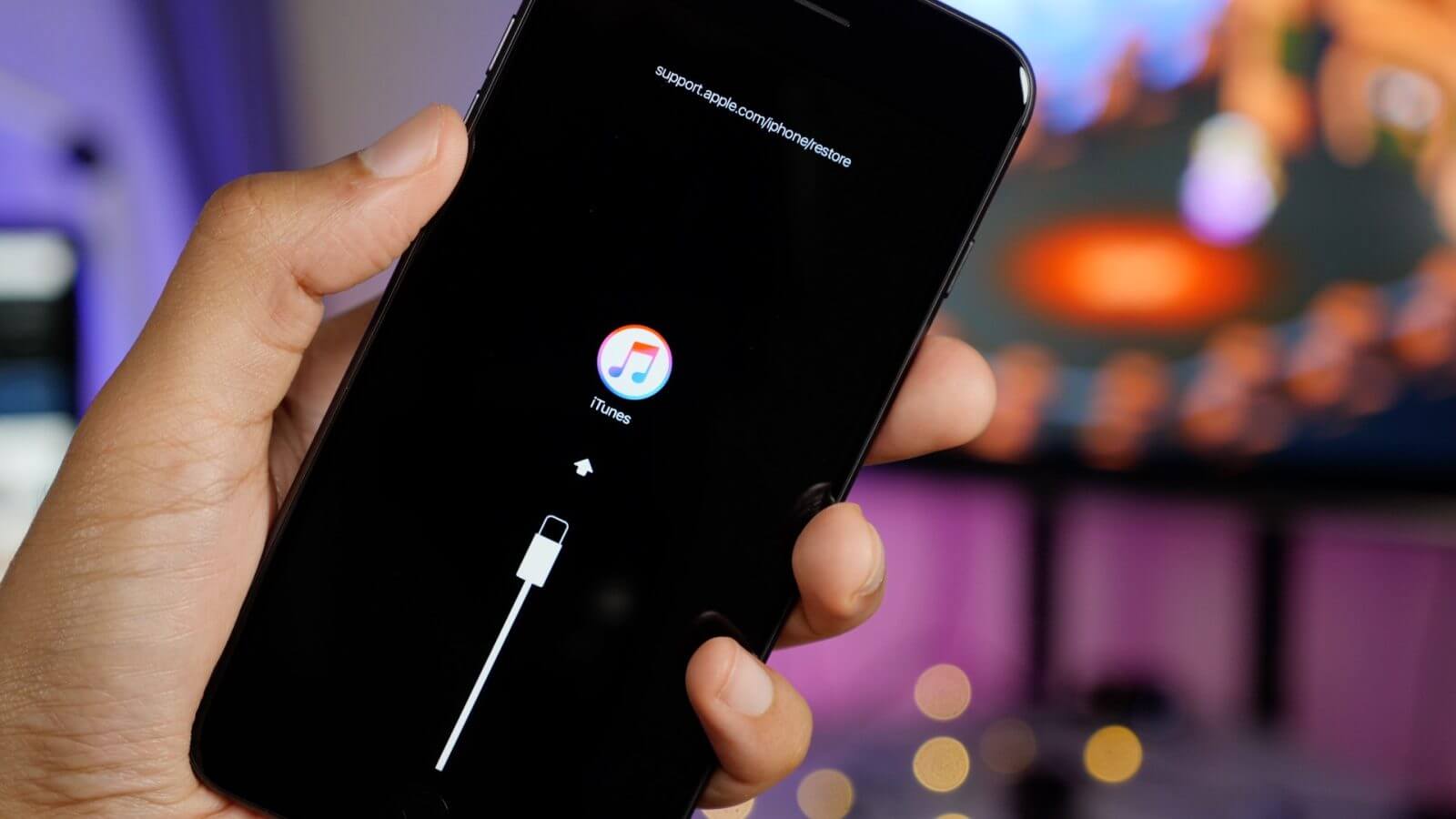 More or less the above-mentioned solutions should be able to reset your locked iPhone so you can use it again once the original passcode has been removed. But what if we told you that there is another way which would not need to go through the hassle of needing to create a backup for fear of data loss.
We introduce to you the FoneDog Toolkit-iOS System Recovery, a safe and reliable way to get your fix with your locked out iPhone. The toolkit would allow you to go into recovery mode to go ahead and remove the now forgotten passcode without needing to worry about losing your precious iPhones' stored information.
Start by click free download button and download of a Mac version on your PC. And then with few clicks, the program will help you reset a locked iPhone without any data loss.
Video Guide: How to Repair a Locked iPhone Without any Data Lost
What do you think you can do when meeting the predicament of a locked iPhone on your hand, but you are lucky enough to see this post, we will show you a detailed video guide about how to fix the locked iPhone issue.
Read on to find out more about how to go about utilizing the toolkit to fix the issue.
Part 3: Reset Your Locked iPhone via the FoneDog Toolkit-iOS System Recovery
Step 1: Hassle-free Download and Piece of Cake Installation and Choose the right option
No need to go through crazy steps just to complete the download, plus all you have to do is carefully follow the prompts to finish the installation then you're good to go to launch the program. Choose the right path then Connect your Locked iPhone
All you have to do next is select the "iOS System Recovery" option then connect your currently problematic iDevice using the right type of cable. The program should automatically detect your iPhone after it has been scanned. Once recognized click on "Start"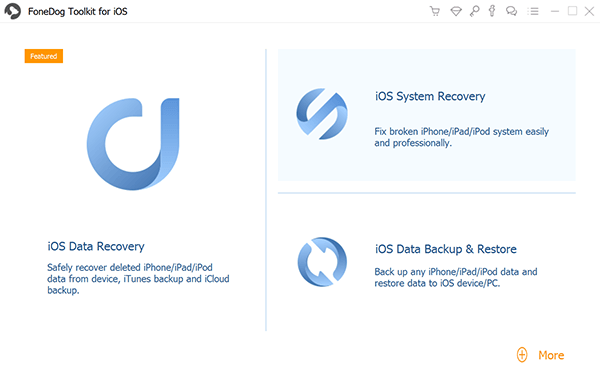 Step 2: The Appropriate Firmware the Better
The next process should be done accurately. Meaning prior to starting the process of downloading the necessary software that should work best for your iPhone. You must make sure that you supply all the correct information i.e. the model number of your device. To see if it is indeed a problem that can be fixed by updating the software going through this part of the process is absolutely necessary. Now click on the "Repair" button to start it off.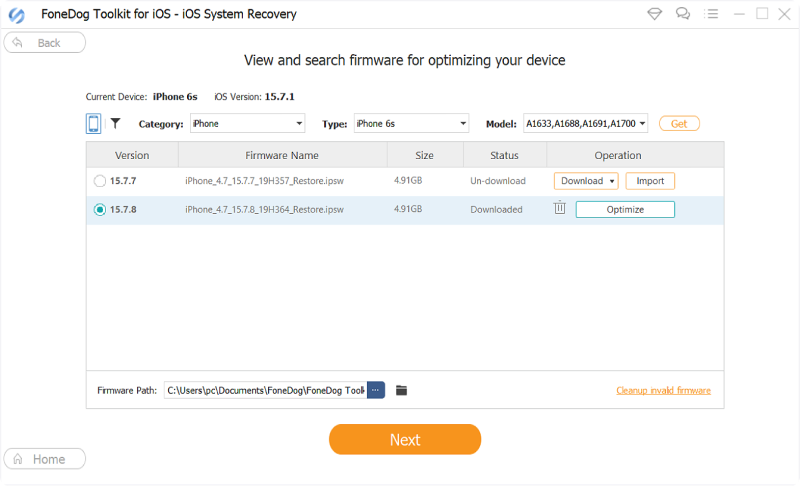 Step 3: Nothing to do just wait for complete
The repair process takes a couple of minutes to finish so it is best for you to wait until it is done, meaning leave your iPhone alone for the time being.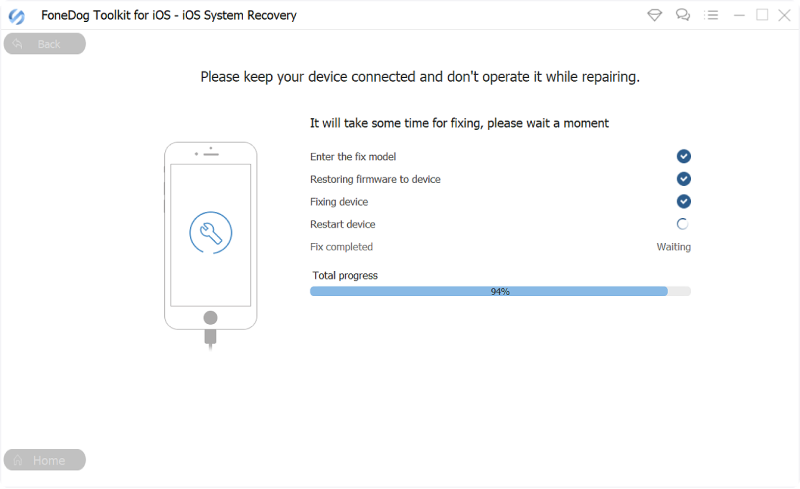 Step 4: Now it is Done
The FoneDog Toolkit will notify you once the repair is completed but as they say, patience is a virtue, so do not unplug your device just yet. Wait for your iPhone to reboot then you can disconnect it from your computer and see for yourself that you did not lose anything important from your previously locked iPhone and that now you should be able to access without the passcode after the reset process.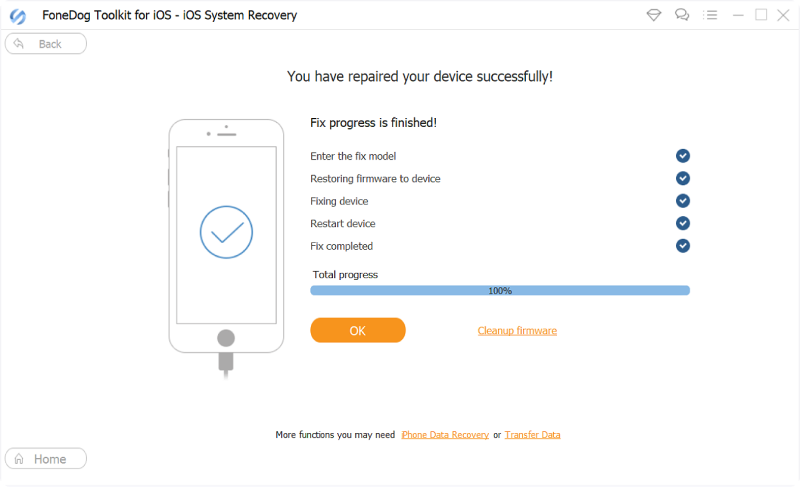 Nobody is perfect so there will be definitely come a time that we overlook the fact that we need to remember our passcode so won't go through the situation where we lock our iPhone. Who would want to go through the agonizing process of having to reset it right?
So better be extra careful in handling sensitive security information such as the passcode that you yourself have created. Well, it is not ideal to keep a note about it, since there will be that risk that someone else might get a hold of it but hey it is not a completely bad idea. As long as you are the only one who knows where it is kept.
But in the unavoidable situation that we are left with no choice but to reset our locked iPhone, you can put your mind at ease that the FoneDog Toolkit-iOS System Recovery will be there to save your day. We know how important your phone is to you so we made sure that you won't need to worry about any other issue creeping up while using the program to fix the current predicament you are in.
The procedure FoneDog Toolkit-iOS System Recovery is also known to fix other issues such as DFU mode, stuck in recovery mode, white screen looping and even several iTunes errors. You may only need to reset your locked iPhone and definitely the toolkit will help you out, it might even find underlying problems you were not expecting and go ahead and fix it too at the same time. Being a self-helped technician has never been this easy with FoneDog Toolkit to back you up.
How to Reset a Locked iPhone if Its Password was Forgotten
Tips & Trick to Fix Your iOS System
Fix Siri not working and iPhone Error
iPhone not vibrating& iTunes Error 3600