Usually, when we perform troubleshooting, one of the basic things we must do would be a hard reset. And when you say hard reset, many of us are quite hesitant to do this because of the thought that it might delete all your phone content. Many users are asking us this concern 'will a hard reset delete everything on my iPhone'?
And because many are still confused between a soft and hard reset on an iPhone, it is best that we tackle this topic to make it clear for everyone. Will a hard reset erase your data on iPhone? The answer is no!
Find out what's the real meaning of a hard reset, and how you can do it on your iPhone in this guide.
Part 1. What Are A Soft Reset, Hard Reset, And Factory Reset?Part 2. How to Hard Reset An iPhonePart 3. Factory Reset An iPhonePart 4. How to Reset An iPhone without A PasscodePart 5. Summary
Part 1. What Are A Soft Reset, Hard Reset, And Factory Reset?
A soft reset is simply turning your iPhone off and back on or 'Slide to Turn Off'. It can sometimes be called a power cycle or a restart. Turning your phone off for a brief period will allow it to do a quick system refresh and is usually best done when your phone is freezing or not responding.
Will a hard reset delete everything on my iPhone? The answer is no. A hard reset, on the other hand, is another form of device restart but using essential keys apart from the power button. Some call it a force restart. Doing a hard reset does not erase your data.
It will rather refresh your device memory by urging a restart, and this does not remove any of your information.
However, some users may sometimes refer to a hard reset as a factory reset, which is to completely erase all the data on your iPhone and revert to its default setup.
To give you peace of mind, we highly recommend that you take regular backups of your iPhone to ensure that no data is lost regardless of what kind of reset you do.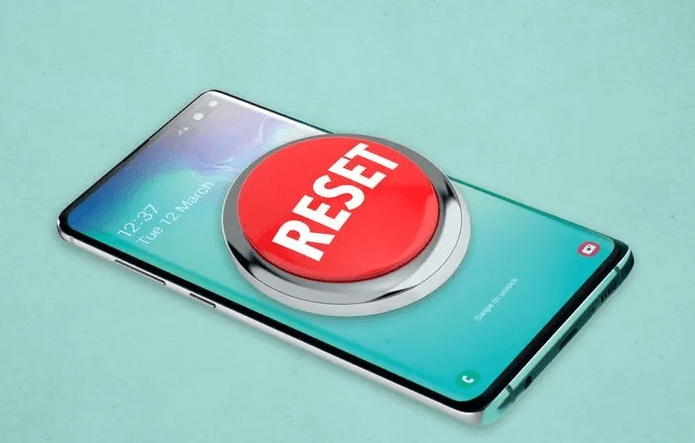 Part 2. How to Hard Reset An iPhone
Doing a hard reset on an iPhone is pretty much different on each model since every iPhone released has placed the buttons in certain areas. We have broken down the different ways to hard reset an iPhone according to its model.
If you own the latest iPhone 13/12/11/X/XS/XR/iPhone 8/ iPhone SE (2nd gen or later), follow these steps on how to hard reset your device:
Hold and release the Volume Upbutton first then
Do the same with the Volume Down.
Pressand hold the side button and release it when you see the Apple logo appears
iPhone 7:
Hold both the Volume Downand the Sleep/Wake buttons at the same time. Release them when you see the Apple logo appears.
If you own an iPhone 6/6s or 1st-gen iPhone SE:
Tap and hold both the Sleep/Wakeand the Home buttons together.
Release the buttons when the Apple logo appears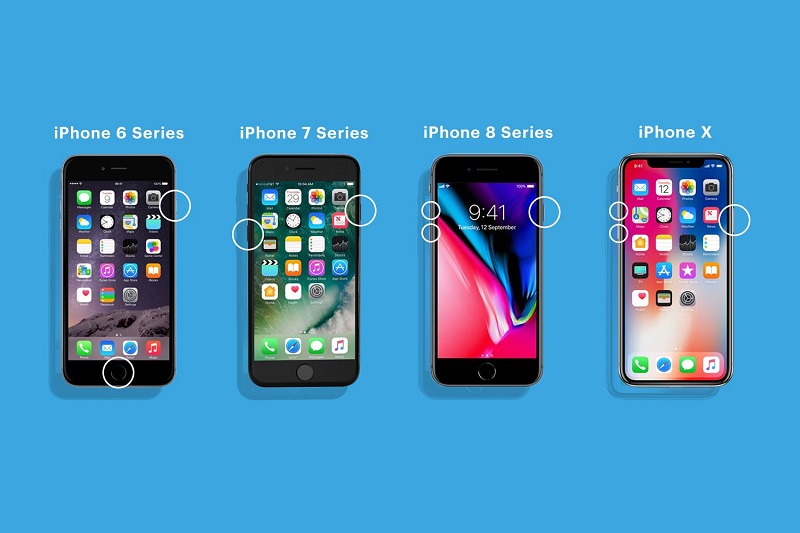 A force restart or hard reset helps a lot of common issues on the iPhone such as not responding or your phone will not turn off. This cuts off all the software processes on your device and gives it a quick reboot.
At this point, you already have a concrete answer to "will a hard reset delete everything on my iPhone?"
Part 3. Factory Reset An iPhone
Now we know that the answer to the question "Will a hard reset delete everything on my iPhone?" is no, so what about factory reset? Another type of reset usually done when troubleshooting an iPhone is to factory reset or Erase all content and settings. Factory resetting an iPad or iPhone will totally removes your data that's why it is not easily and readily recommended unless all the other steps are exhausted and executed.
To factory reset your iPhone,
Launch your Settings app
Tap General
Select Reset
Navigate to Erase All Content and Settings
Enter your device passcode if prompted
Confirm the reset
After your iPhone is reset, you can retrieve your backup and apply it back to the device.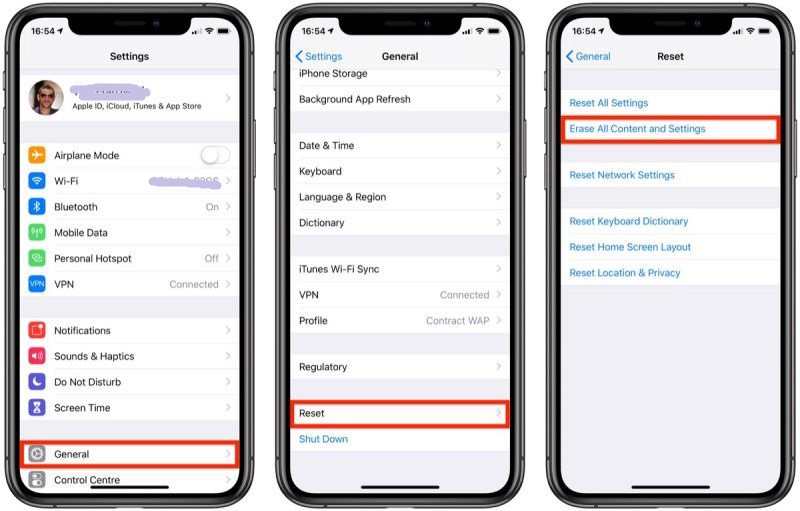 Part 4. How to Reset An iPhone without A Passcode
If you are having issues with resetting an iPhone, or say, you forgot the passcode, then there are two ways you can follow to wipe out all the data on your device and have a clean slate.
4.1 Restore with iTunes
Perhaps your iPhone is disabled due to forgotten passcode, iTunes can save you from further headaches. You can restore your iPhone in iTunes and wipe everything out. Be sure to have your backup ready.
Launch iTunes on your computer. Update it to its latest version
Connect your iPhone via USB cable
Perform a force restart/hard reset according to your device model
On the iTunes pop-up, select Restore
Wait for the restore to be completed. Once done, set up your iPhone again, and restore your backup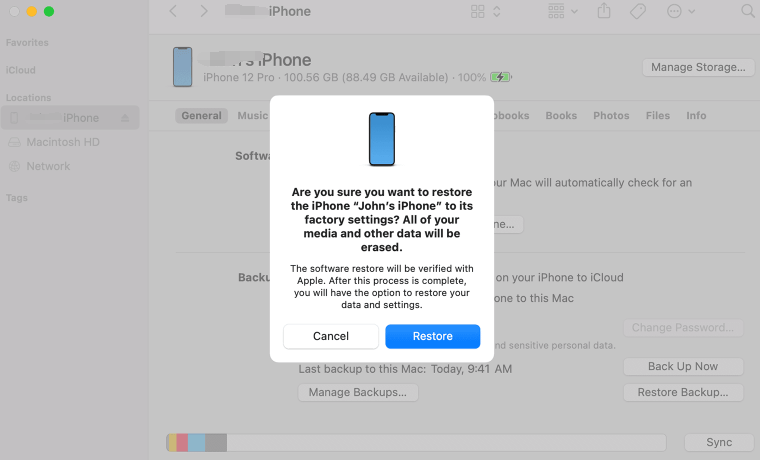 4.2 Use FoneDog iPhone Cleaner
Will a hard reset delete everything on my iPhone? The answer is no, but a toolkit called FoneDog IPhone Cleaner can help you delete iPhone Data. Another convenient method to reset your iPhone is to use a total cleaner. Not only that it will wipe your phone clean, but it ensures that no data is leaked. You see, once your data is deleted from the device, the information remains until they are overwritten.
This is why you can quickly recover them using a professional recovery tool. Good thing, FoneDog iPhone Cleaner does more than just erasing. It makes your data unrecoverable and unreadable.
With FoneDog iPhone Cleaner, you are assured that your device is thoroughly cleaned and secured at the same time. Here's how to use it:
Step 1. Run FoneDog iPhone Cleaner
Install FoneDog iPhone Cleaner on your computer, you can opt to use the free version first or you can head over and enter your email address and registration code.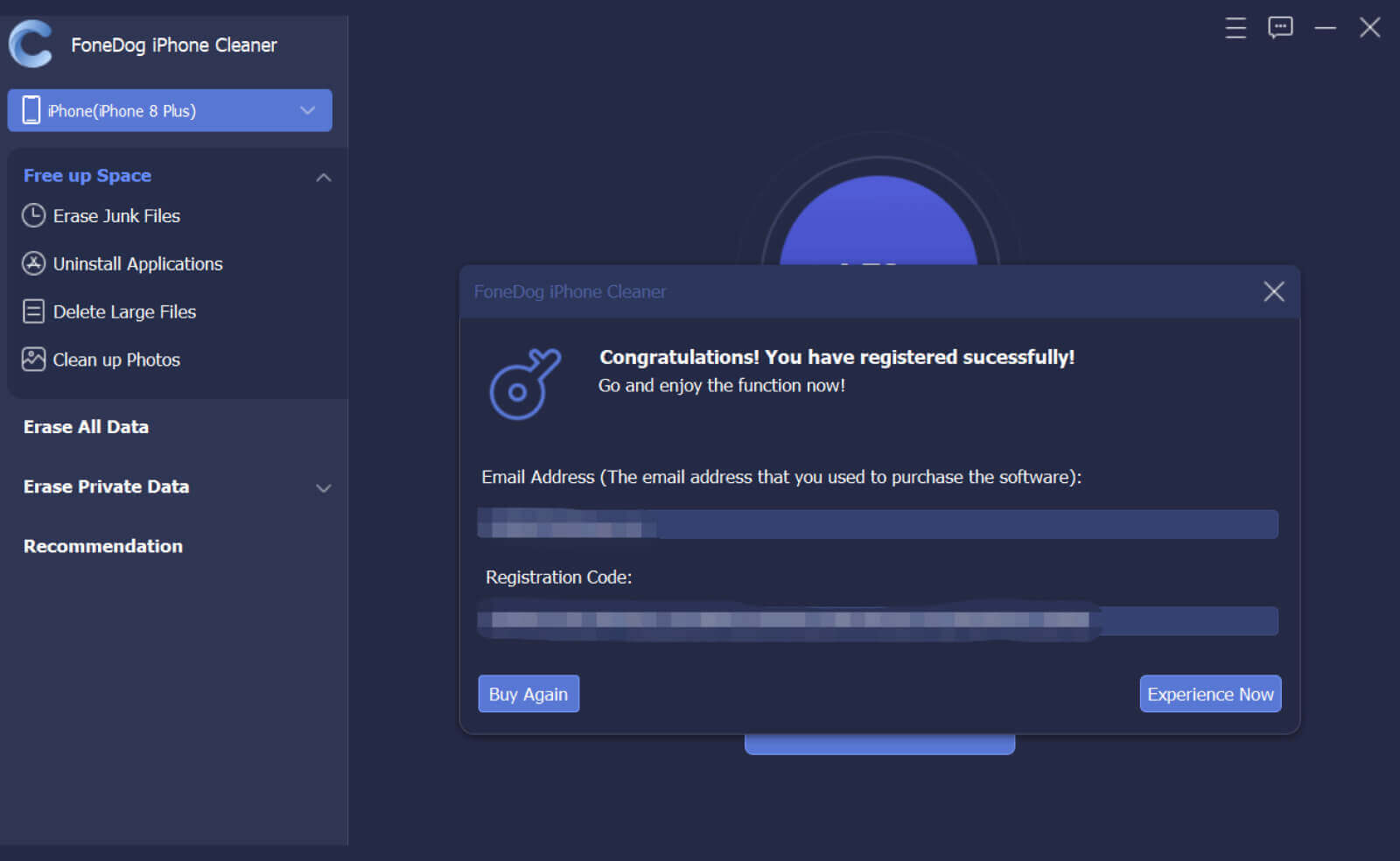 Step 2. Connect iPhone
The next thing you have to do is to connect your iPhone to the computer using a USB cable. If this is the first time you have attached your iPhone, then you will be prompted to Trust this computer. Follow the onscreen instructions on how to do it.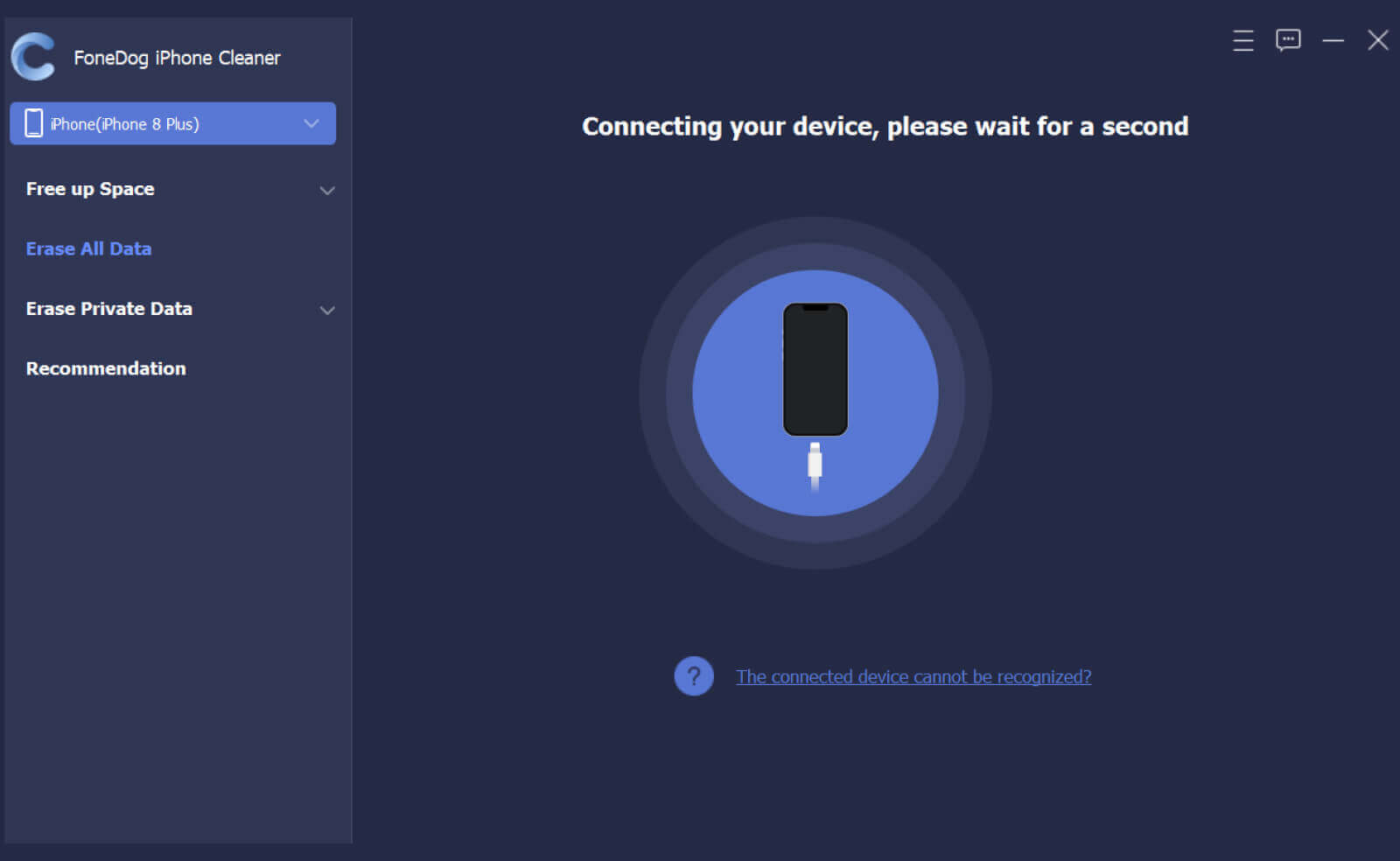 Step 3. Select Erase All Data
At the onset of the program, you can view your iPhone storage and other details. Navigate to the left side menu and click on Erase All Data.
Step 4. Choose Security Level
In order to erase all the data on your device, you must select the security level. It comes in Low, Middle, and High. By default, FoneDog iPhone Cleaner set it to Middle but you can change it anytime.
Click Start to continue.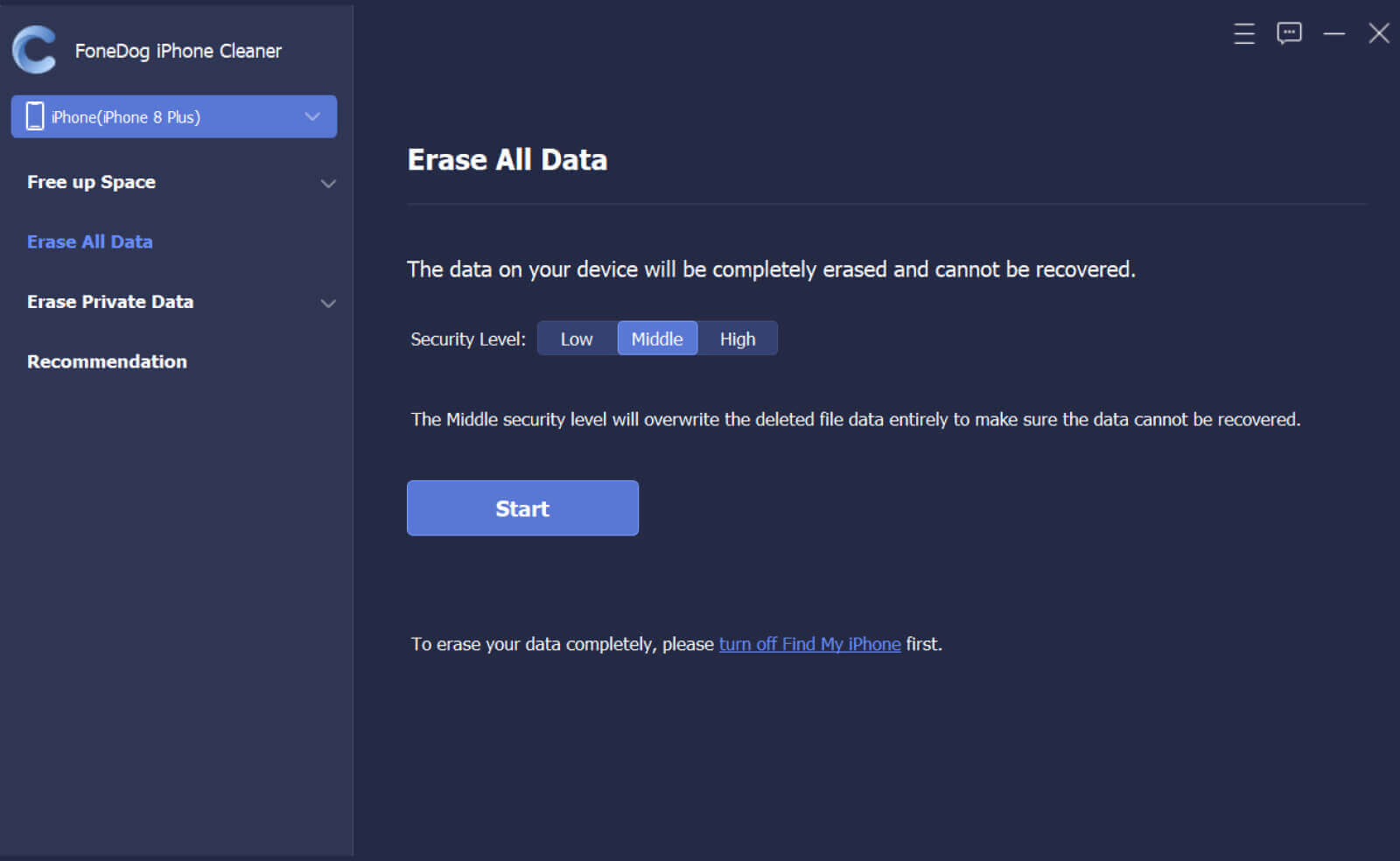 Step 5. Confirm Erase Data
On the next screen, you will be asked to provide the passcode, simply enter the default 0000 and click the Erase button to proceed.
Note: You must ensure that the Find My app is disabled upon using FoneDog iPhone Cleaner. Also, avoid using your phone while it is connected.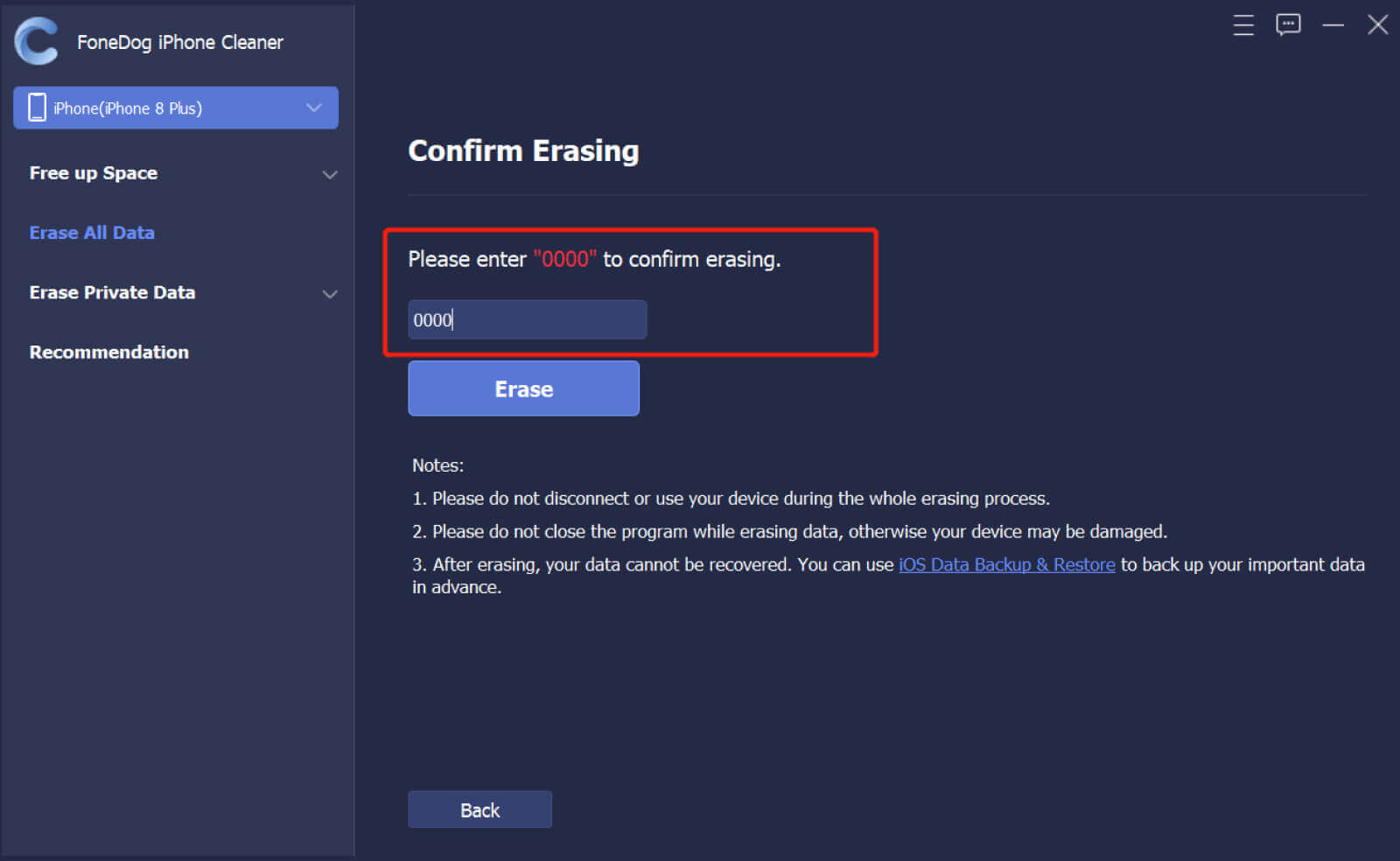 People Also ReadHow to Hard Reset iPhone 11 Quickly Even without a Password3 Easy Ways on How to Hard Reset iPhone SE(2020)
Part 5. Summary
To answer your question 'will a hard reset delete everything on my iPhone?', No. Unless you perform a factory reset or erase all content and settings. Another way to delete your phone data is when you restore it in iTunes or use a toolkit called FoneDog iPhone Cleaner.
We hope this article has cleared your thoughts regarding the different kinds of resets being done on iOS devices.