When switching from one device to another, you have to ensure that you won't leave any data behind. This is because they may contain crucial information that you'll need in the future. This is especially true when it comes to contacts since they're most likely going to contain data only found on that file.
With that said, this article will provide you with three methods to transfer iPhone contacts to Gmail so you can migrate your contacts from iPhone to another device. If you buy a new iPhone and want to transfer your old phone contacts to a new Phone, you can find the detailed answers in the links given. Let's start with our first entry.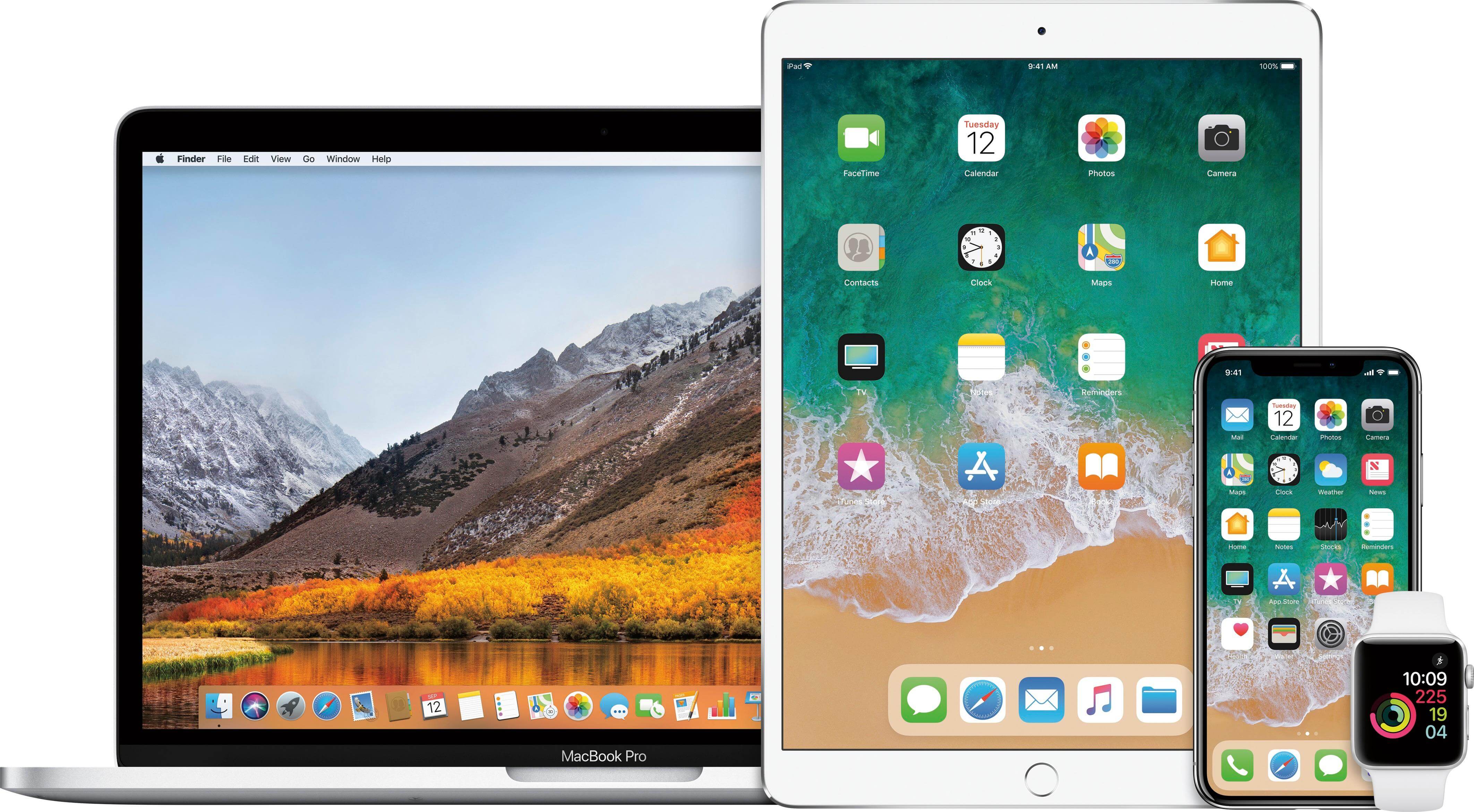 Part 1. Transfer iPhone Contacts to Gmail Using iCloudPart 2. Transfer iPhone Contacts to Gmail through SettingsPart 3. Transfer iPhone Contacts to Gmail Using iTunesPart 4. Transfer iPhone Contacts to Gmail By software
Part 1. Transfer iPhone Contacts to Gmail Using iCloud
If you have been an iPhone user for a long time, you should already have an idea of what iCloud is. It's basically a cloud service that is offered by Apple Inc. it was made specifically for helping iOS device users.
Although that might be the case, it has also become a way for users to migrate from their iPhone device to another brand. In order to transfer iPhone contacts to Gmail, there are two phases.
The first one involves exporting contacts out of iPhone. The second phase involves importing the contacts that you have recently extracted from iPhone into Gmail. With that said, let's start with the steps for the first phase:
On your iPhone, go to the Settings
On the Settings, tap on the Apple icon which should have your picture and name at the top of the Settings screen.
Note: If there are no Apple icons, make sure to sign in to your account since you are most likely currently not logged in to Apple.
From the Apple screen, select iCloud.
On the iCloud settings, make sure the toggle for Contacts is enabled (colored green).
Note: Enabling an option on one device will enable the option on all platforms as long as the same account is used.
Once the Contacts is synced, go to the com website and log in using your Apple ID credentials.
From the website, click on the Contacts
Now there should be a list of contacts on your browser. Select the contact that you want to transfer. You may also press Ctrl + A on your keyboard to select all contacts.
Once the necessary contacts are selected, click on the gear icon at the bottom-left corner of the window.
From the menu, select Export vCard…
Note: A vCard, also known as Virtual Contact File, is one format of the file that deals with data that can be exchanged through messaging platforms such as business cards, emails, and such.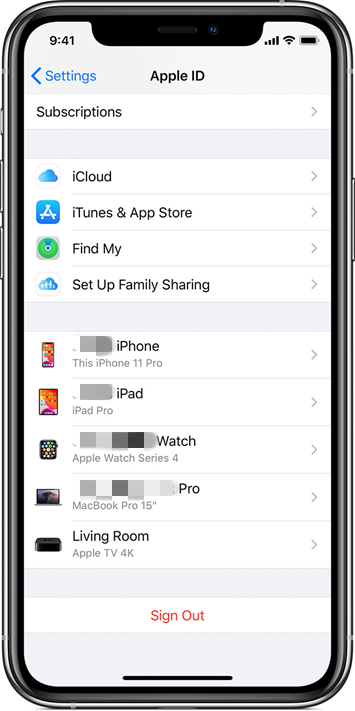 At this point, you've already got yourself the necessary files that contain your contacts. All you have to do is actually transfer those files into Gmail. Follow these steps if you're ready for this phase:
Open the Gmail Contacts app on your iPhone.
Note: It is recommended to use the old version of Gmail Contacts which should be represented by a blue circle with a vector of a person at the center.
Tap on Import Contacts from the left menu of the app.
Tap the Choose File button then navigate to the vCard file that you've just exported.
Note: Exported vCard files from Contacts are usually found in the Downloads folder of your iPhone.
Select Import to finally upload the contacts into the address book in Gmail.
If you follow these steps to the last line, you can succeed in trying to transfer iPhone contacts to Gmail. Now I'd like to mention that there's not much difference between the advantages of one method from another, besides having different steps. As such, let us proceed to our second entry without further ado.
Part 2. Transfer iPhone Contacts to Gmail through Settings
This entry is more on making sure that your iPhone contacts are connected to the Gmail address book, rather than transferring them by yourself.
You see, your iPhone is actually set by default to save all contacts into the iCloud account, as you can see in our first entry. However, you can actually switch from an iCloud account to a Google account. Simply put, we will be syncing the Google account instead to transfer contacts automatically every time a new one is created.
This method is best used by people who don't necessarily like doing all the steps in the first entry every time they make new contacts. Either way, here's how you can transfer iPhone contacts to Gmail:
Go to the Settings app of your iPhone.
Head to Passwords & Accounts > Add Account then select Google.
Note: If a Google account is already connected to the device, it should sync up automatically, otherwise you will be prompted to log in to your Google account.
Make sure the toggle beside the Contacts is turned on or colored green.
Go back to Settings but this time, go to Contacts > Default Account then select Google.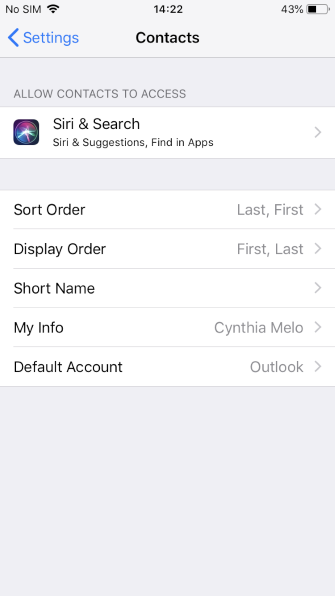 Once this is done, you will be able to see the contacts that you have added seconds ago on your iPhone from your Google address book. The fact that you won't have to update it regularly is the main advantage of this method. Other than that, it's not much different from our other methods, though we still have another entry that deals with syncing contacts.
Part 3. Transfer iPhone Contacts to Gmail Using iTunes
If before we tried to transfer iPhone contacts to Gmailusing the Settings, this time we will be using iTunes. The same concept applies, we will sync your contacts from iPhone to the Gmail address book.
iTunes might originally be a multimedia player, but it is not capable of many features and one of such features includes syncing contacts. Follow these steps if you'd like to use iTunes for your task:
Download the latest version of the iTunes app on your computer.
Connect your iPhone to the said computer using a USB cable.
Note: iTunes will automatically open when a device is recognized, though you may also open it manually if it did not.
Click on the device icon at the top-left corner of the window then select Info.
Select Sync Contacts from the resulting menu then proceed to Google Contacts.
Follow the onscreen instructions on how to sync your iPhone contacts to Google.
Note: Different versions of iTunes will have different sets of instructions so it would be better to just rely on these instructions.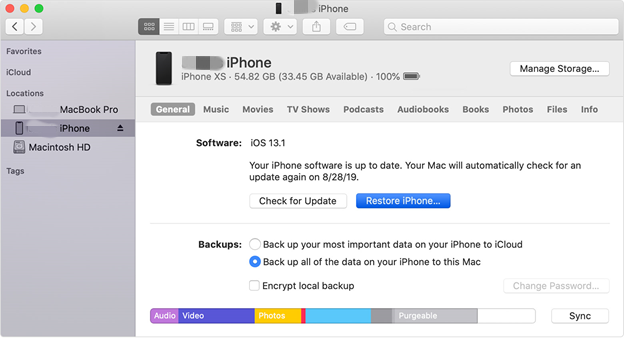 The only difference between this and our second entry is the fact that we will be using a computer for iTunes. While it may require more equipment, it does seem to be more convenient in the long run, especially if you don't exactly have internet for your phone, which is the prerequisite for the second entry.
Part 4. Transfer iPhone Contacts to Gmail By software
Although you already have three of the easiest ways to transfer iPhone contacts to Gmail, you still need to have a contingency in case none of these works. As such, I recommend to you a file transfer tool called FoneDog Phone Transfer.
FoneDog Phone Transfer is a software by FoneDog which specializes in transferring all kinds of files from one device to another, like finish the data transmission of iphone and iphone. It supports emails and even contacts. Plus, you can use it on iOS, Android, Computer, and even Mac. Thus, it is the best tool for the job, if nothing else.
Phone Transfer Transfer files among iOS, Android and Windows PC. Transfer and backup text messages, contacts, photos, video, music on computer easily. Fully compatible with iOS 13 and Android 9.0. Free Download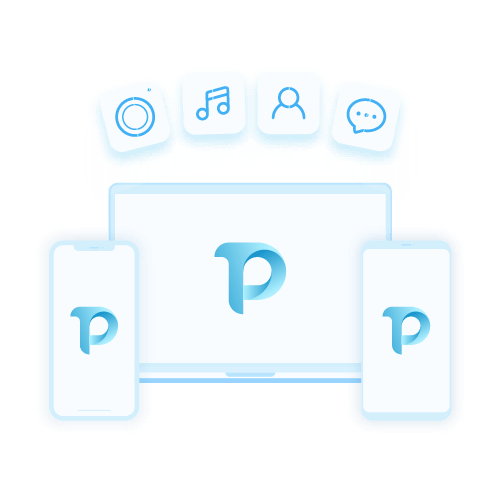 No matter how hard you try, you won't be able to memorize all the contacts from your iPhone. Unfortunately, keeping tabs on your contacts is one of the most crucial things to do when managing your iPhone.
However, you don't have to memorize them. Instead, you can easily migrate your contacts by learning these three easiest ways to transfer iPhone contacts to Gmail. Hopefully, this will be more convenient for you in the long run.
People Also ReadHow To Transfer from Android to iPhone In 20212 Ways to Transfer Data from Android to iPhone 11