By Nathan E. Malpass, Last updated: January 7, 2022
How does this Samsung Galaxy Data Recovery really works?Video Guide: How to Recover Deleted Data from Samsung Devices
Today we will recommend a Samsung Data Recovery. Now You can Free download it!
Most are times when people lose important data from their phones and laptops without your knowledge or due to circumstances. Data recovery entails retrieving of lost, damaged, formatted or even inaccessible information from the files when the normal way could not work. There can be many causes of data loss. They include The mechanical breakdown of the hard drive and when this happens to be sure that your data is at a higher risk of being lost. Also, the second reason for data loss can be through the loss of your computer through misplacement or theft-related issues. Accidentally your computer can be snatched away from you something that will lead to a disappearance of your data.
Another is on viruses and damaging malware. For young people like me, I like watching a movie and so each time I use different flash disks on my computer the chances are high for being affected by the virus. The virus, in turn, affects the stored data thus their loss. The most common data loss one is deleting of the same accidentally leading to loss of important file. Also, power failures in our computers can be a big contributor. This happens to me every now and then and it is so painful. When am halfway writing a long article and not yet saved the information gets lost. Another issue still on power failure is when it happens suddenly leading to immediate shutdown without following any procedure thus affecting software that leads to data loss in the computer. Different people have a belief that once data is lost it cannot be recovered.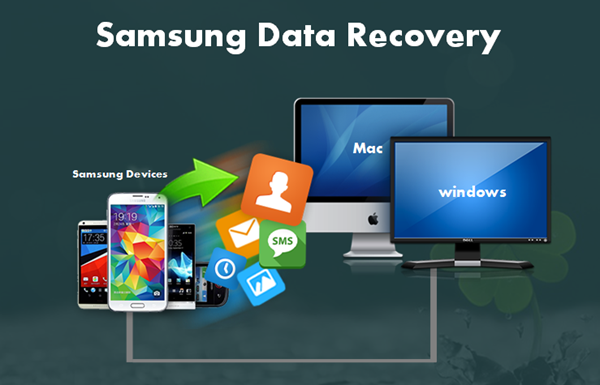 Samsung Data Recovery
I don't want to imagine how it would feel for one to lose a project that you have already commenced and almost achieving it. It feels very heart breaking. There are many solutions for your data loss, like in case of mechanical damage, you can just connect your hard drive to another computer and by just using the network data recovery you have your data back. The data recovery is now many ranging from cheap to expensive. All you do is choosing the type of data recovery and download it. Regular backups are also necessary since they are of importance in case the hard drive failures. Using the backups for data will be safe.Also, other people prefer using CD's and DVD'S since they are yet safe ways of data storage.Also, you can opt to repair the hardware though this may not work fully because the replacement board needs adaptation data to recover all the data.

Other ways that are common in helping in data recovery is through the turning off the anti-virus that was initially there.This is believed to a better way to recover lost data. Also, removal of the USB cables may be a disconnect from the power source in case of power failure. There can be a failure in power and in turn affect the hardware because of high voltage but removing the USB cables may help to retrieve the lost data. But in all these solutions for data recovery, none of the above is effective.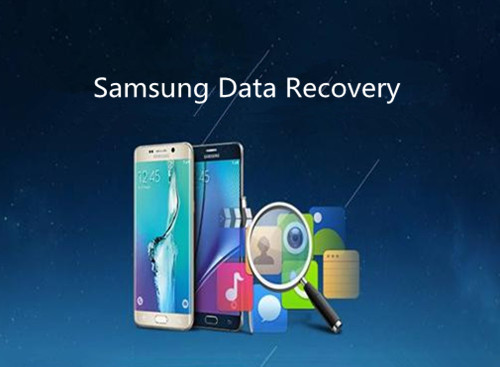 Samsung Data Recovery
For the most effective and efficient data recovery, FoneDog - Android data Recovery/Samsung data recovery software free download is here for you. Whether you lost your data for the above reasons, be quite sure it will be fully recovered within the shortest time possible. Using the Android Data Recovery software helps you to recover deleted or lost calls, texts, call logs, photos WhatsApp messages and contacts just from the Android services and SD more easily and faster. If using the Android download your FoneDog Android Data Recovery that is user-friendly and just recovers deleted files just for a few minutes. It also supports multiple Android services. You can now recover data from phones and tablets in Samsung, Sony, LG, Huawei, Motorola and much more. data recovery made easy for you. Open and download the following app to enjoy the services.

An example of the Android data recovery is Samsung data recovery software free download that works wonders. The FoneDog Data Recovery has a solution for the recovery of both Samsung Galaxy S8, S7, S5, S4 as well as Note edge, Note 5, Note 3 and much more. It also helps Samsung galaxy to retrieve lost data at a high speed. The files that can be recovered include contacts, photos, videos, WhatsApp messages, music, voice recordings, files, and documents. Is that not the kind of recovery system you need for your phone today? Worry no more of those messages that you value very much being lost completely or even those photos that remind you of a special moment download it now and experience change.
How does this Samsung Galaxy Data Recovery really works?
There are various steps you must know when using Samsung Recovery.
1. You need to connect Samsung Galaxy to the PC.
Here you have to first launch FoneDog Android Data Recovery on your computer. Then, connect the Samsung Galaxy to PC via USB. If it cannot connect within 3 minutes try connecting it manually.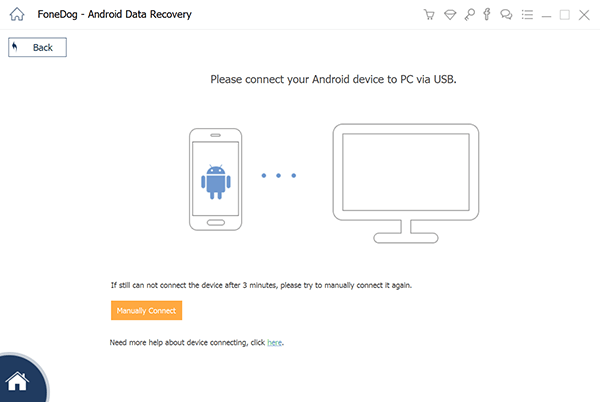 2. Enable USB Debugging.

If USB debugging not done the Samsung Galaxy will automatically fail because it won't be recognized. There are various ways of opening the USB according to the type of Android.
For example for Android 2.3 or earlier you need to go to setting, select Applications and go to developments select it and tap the "USB Debugging". check more on the website and select your Android type for USB debugging.
More Info: How to Enable USB Debugging on Android Device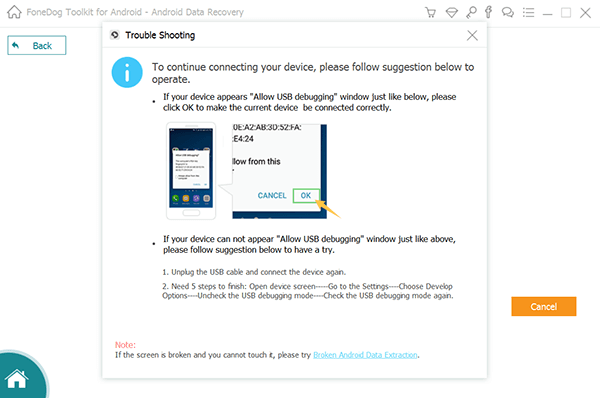 3. Then Select The File Types to Recover.

All you need to do is just select the file you want to be recovered which maybe messages, contacts, call logs and press the OK button.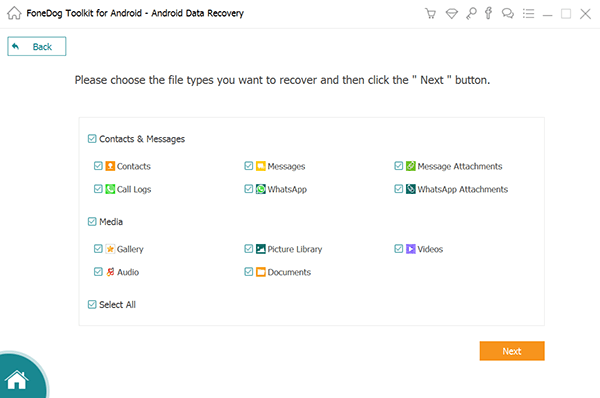 4. Grant Samsung to Scan

Tap on allow or grant or authorize and permit the lost files in Samsung Galaxy to be scanned.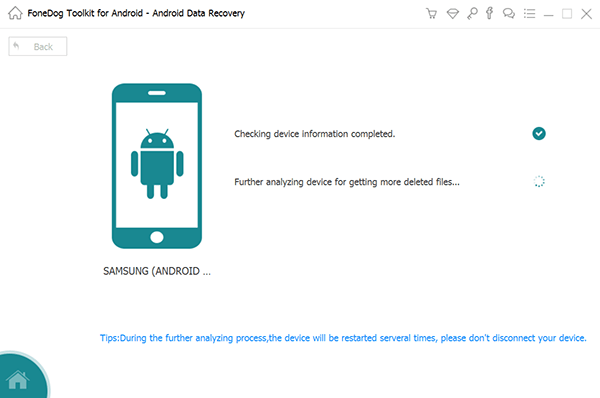 5. Recover and Preview Lost Data.

After the scanning process is complete, the deleted files are recovered and you are free to select your desirable files. Select them and click on recover. There you are with your files back is that not easy and first? Try Samsung data recovery free download and see some changes today.Experience a high-quality recovery software today using Android recovery software and see some changes. Just from where you are anytime let not lost data worry you.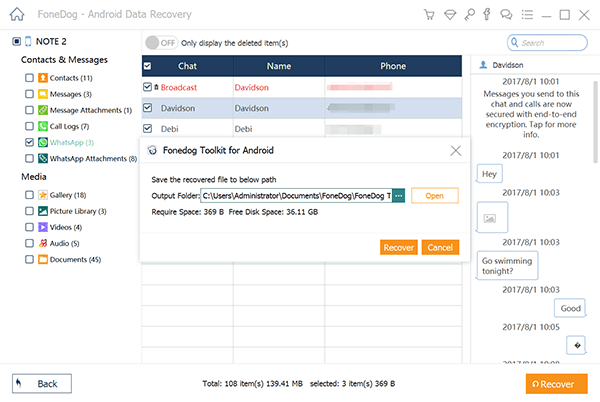 Video Guide: How to Recover Deleted Data from Samsung Devices