By Nathan E. Malpass, Last updated: September 17, 2020
Can data be recovered after factory reset? How do I retrieve my apps and photos after a factory reset?
Sometimes the inevitable thing happens and there's suddenly something wrong with your iPhone. You have tried everything. You've restarted your device. But you only have one choice left. You need to restore your phone to its factory settings. Sadly, if you revert to your factory settings your current files will all be lost. This is a sad, sad time for the iOS device user. If this particular situation has ever occurred to you then you know what that feeling is. All that precious data wasted. Goodbye, files. Goodbye, precious memories. Goodbye contacts. Goodbye, everything.
This type of situation might happen to anyone with an iOS device and it is a very frustrating one indeed. Think about all of your cherished files that will be gone after you have reverted your phone to its factory settings. These files can be anything. Data loss doesn't spare any kind of file. You might lose everything on your device. Possible files that may be lost include important documents you are saving for work or academics, books that you want to read, your music playlist for when you are relaxing or working out, cherished photos of your loved ones, reminders for upcoming events and deadlines, hilarious videos from the web, notes and a lot more than that. If you have never experienced this sort of problem, then you are very lucky indeed.
This problem, data loss, is one of the most common and most frustrating problems that iOS users typically have. This problem will sometimes be made worse when iOS users realize that they have not backed up any of their files. When you don't regularly backup your files there will always be a tendency that it will be harder for you to recover lost files.
Almost every time, people turn to the internet to find solutions to this particular problem. They'll ask questions like "How do I restore my iPhone after factory reset withou backup?" or "How do I get back my lost files after factory settings restore?" or "Is there a way to recover the files that are now missing in my phone?" Sometimes, people give up looking for a solution to this problem. This is mostly because they do not know where to look for a solution and how to recover these files. Lucky for you, in this article, we will show you how to recover lost files on your iPhone after factory reset.
General speaking, when you delete data on your iPhone, it isn't gone forever immediately, but only becomes invisible and can be overwritten by any new data. As to restoring iPhone to factory settings, it's a little hard, because the data might have been overwritten during the restoring.
So remember not to worry when you are about to revert your phone back to its factory settings. Just remember this article and you will find a way to help you with your problem in a quick and reliable way. You need not fear data loss anymore.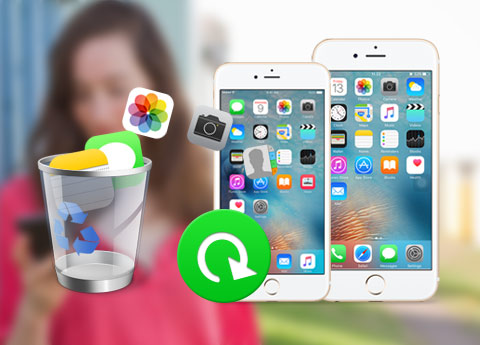 Recover Lost Files on iPhone after Factory Reset
Backup Files to Avoid Losing Files after Factory ResetUsing FoneDog to Recover Lost Files after Factory ResetVideo Guide: How to Recover Lost Files on iPhone After Factory Reset
Backup Files to Avoid Losing Files after Factory Reset
The most important thing to remember of course is to regularly backup your files. When you do this, restoring lost data and files will be made easier. However, if you don't do this precaution you can still look to this article for helpful tips on how to recover your files.
The quickest and most reliable solution to solve this problem is to install and use some sort of data recovery program.
Currently, there is a lot of data recovery software in the market that you can select. However, you might need to spend quite an amount of cash. However, your money will be worth it as it is the best way to retrieve the files you have lost. In this article, we will tell you which program is the best among these recovery tools.
Using FoneDog to Recover Lost Files after Factory Reset
Obviously, the best choice you ought to pick is FoneDog toolkit – iOS Data Recovery. FoneDog iOS Data Recovery has been widely acclaimed and is widely guaranteed by iOS gadget clients as the best program that can restore lost information in the market. It is likewise generally considered as the best data recovery program out there and has also been acclaimed by a great many of iOS device users and has received tons and has also received a huge amount of 5-star reviews. Thousands of iPhone and iPad users have owed their gratitude to FoneDog for retrieving many of their lost files.
FoneDog toolkit – iOS Data Recovery is equipped for finding and recouping lost files on your gadget. It has the ability to retrieve lost information in three ways that you can look over, directly through your iOS device, through your iTunes backup, and lastly through your iCloud backup. It has the ability to restore a wide range of data types like images, videos, SMS and MMS, calendars, notes, contacts, call history, app data, audio, bookmarks, and much, much more. It is also very simple to utilize and easy to understand.
With FoneDog iOS Data Recovery, your lost files won't be really lost and it can do more than just restore files after reverting to your factory settings. For instance, erased documents and files, malware contamination, manufacturing, factory reset data loss, missing data, forgotten password, backup unable to synchronize and much, much more.
Here are the ways that will guide you in how you can retrieve all your lost files through FoneDog iOS Data Recovery. And of course, you must install it first.
FIRST METHOD: Recover Files Through iTunes Backup
1. Open the program and then select "Recover from iTunes Backup File";
2. Choose the backup files that you need, and then click on 'Start Scan' to begin extracting the content.
3. After the scan, you can now choose which files that you wish to retrieve.
4. Select 'Recover' and you will now be able to recover your files.
Step 1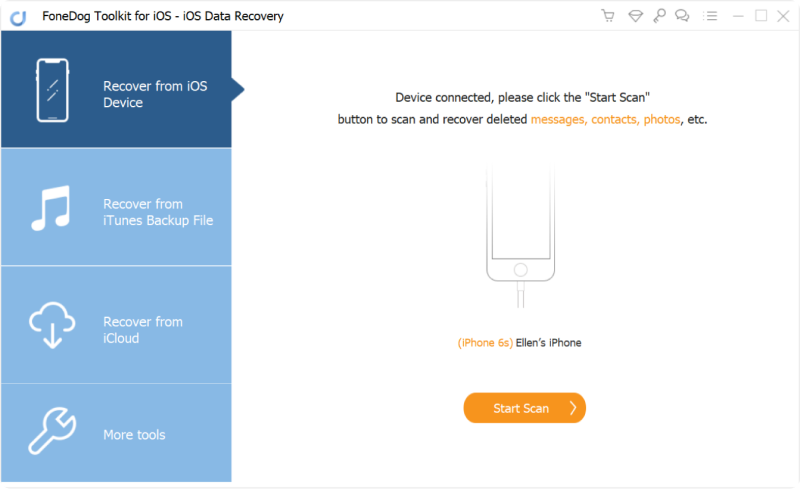 Step 2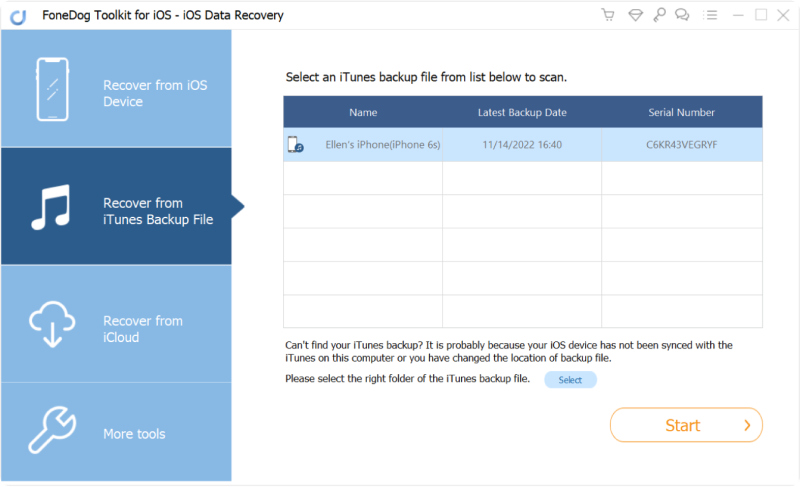 Step 3,4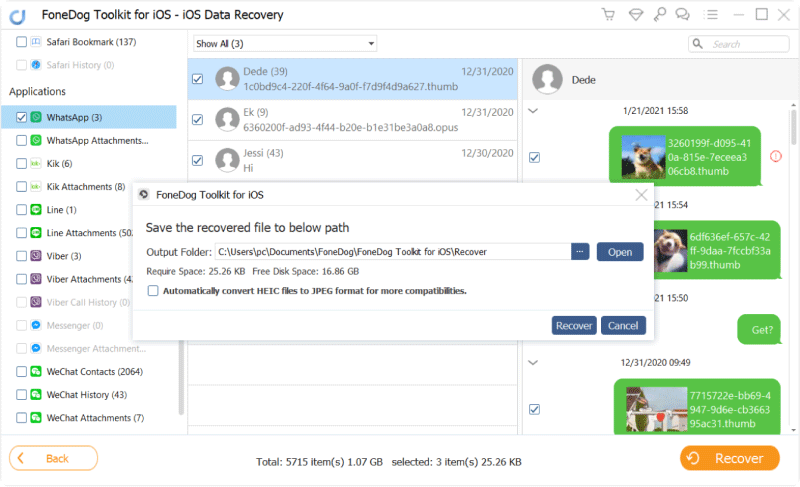 SECOND METHOD: Recover Files Through iCloud Backup
1. Select "Recover from iCloud Backup File".
2. Log in to your iCloud account first.
3. After you have logged in, you will be able to see a list of the backup files that you have.
4. Choose your device.
5. Download the necessary files.
6. Extract the backup files with the Scan button.
7. You will now see the contents of the backup file after you have scanned.
8. Select the files that you need to restore and then click on 'Recover'. You can now recover these files either on your PC or your device.
Video Guide: How to Recover Lost Files on iPhone After Factory Reset
Wasn't that easy? Now you will never worry about data loss ever again.