I have accidently deleted all my messages and was wondering how I can recover the deleted messages back on my iPhone 7. I haven't backed up my phone recently either. Please help me??
Lost messages is actually an often-occurring problem for iPhone users that can cause a lot of headaches. Often we don't always keep the messages we receive. Most of the time, iPhone users have a habit of clearing all the messages they have on their phones in order to save memory. Sometimes, we try to clean up the junk messages we have on our phones, only regretfully find out that we have deleted some important messages on the process. Sometimes data loss can be the reason for this. Reverting your phone to its factory settings can also cause this. Other times, an outdated iOS may be the cause. There are also reports of people losing messages after an iOS 11 update. These kinds of things happen all the time. No matter the reason, your messages have been lost, perhaps forever.
In today's day and age, text messaging has become a vital part of our lives. We rely on phone messages to communicate with our family, friends, employers, and employees. Text messaging is also being used to attach important files like photos, videos, and audios. Sometimes these messages have some kind of sentimental value to us, especially if they came from someone we hold dear.
Then you ask the question, how do I recover these deleted messages? Is it even possible to recover them? These are common questions one asks when this situation happens to them. In reality, after the deletion of an iPhone message, it does not actually become lost forever.
Most people don't even know how to solve this problem. Often, a lot of people eventually give up trying to recover them. Mostly because they don't know a way how to recover them. Where do these messages actually go? A lot of the time these messages are not actually erased forever. Most of the time these deleted messages are marked for the deletion by your phone and become hidden so as to appear deleted.
The big question. How do you recover these lost messages? Maybe you will ask the Apple official website, but the solution they give sometimes not a good way to your problem. Like this "Get help finding missing information in iCloud after restoring an iOS device", you will find that this does not solve your problem. Here we are going to show you some of the effective ways you can use to recover your lost messages (whether they SMS, MMS etc.) in a quick and easy way. You can actually recover them in a variety of ways. (Tips: If you want to recover your deleted photos, click it to see how.)
First Way: Recover Deleted Text Messages From iTunes Backup.
Note: This method is only effective if you backup your iPhone messages.
Connect your device to a PC and sync it.
After that iTunes would automatically open. If not open iTunes manually.
You will be able to see your iPhone on the top righthand corner of the window. Click on it.
Select 'Restore Backup'
This will take quite a while but after it, your previously backed up data will now be on your phone.
In fact, regular backup data is very important, you can refer to Apple's official website guide: "How to back up your iPhone, iPad, and iPod touch"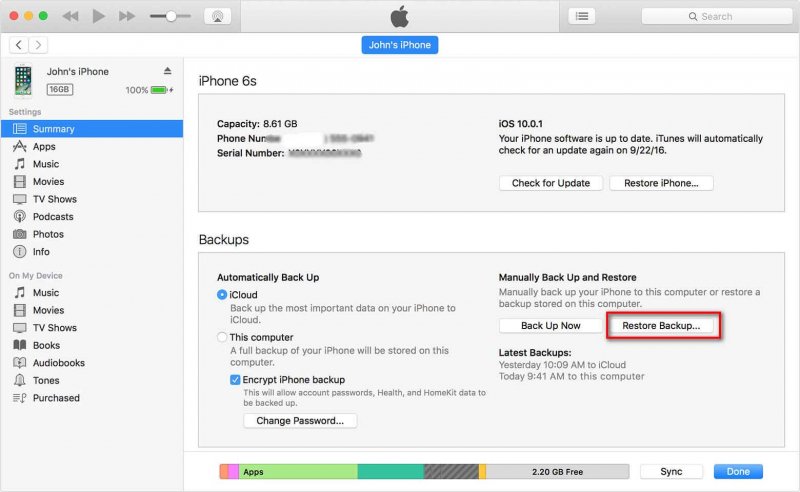 Second Way: Retrieve Lost SMS From iCloud Backup
Note: This process may not work for all iPhone users.
Log in to your iCloud account using your Apple ID and password.
Select 'Text Messages'. If you cannot see this, then probably your messages are not backed up.
However, if it is there select the messages you want to recover.
Now go to Settings on your iPhone and then select iCloud.
Select Turn off Messages.
You will now be able to see a pop-up. Choose 'Keep on My iPhones'
Go back to settings and turn on text messages
Select merge and wait for a while. After this, your lost messages should be back on your iPhone.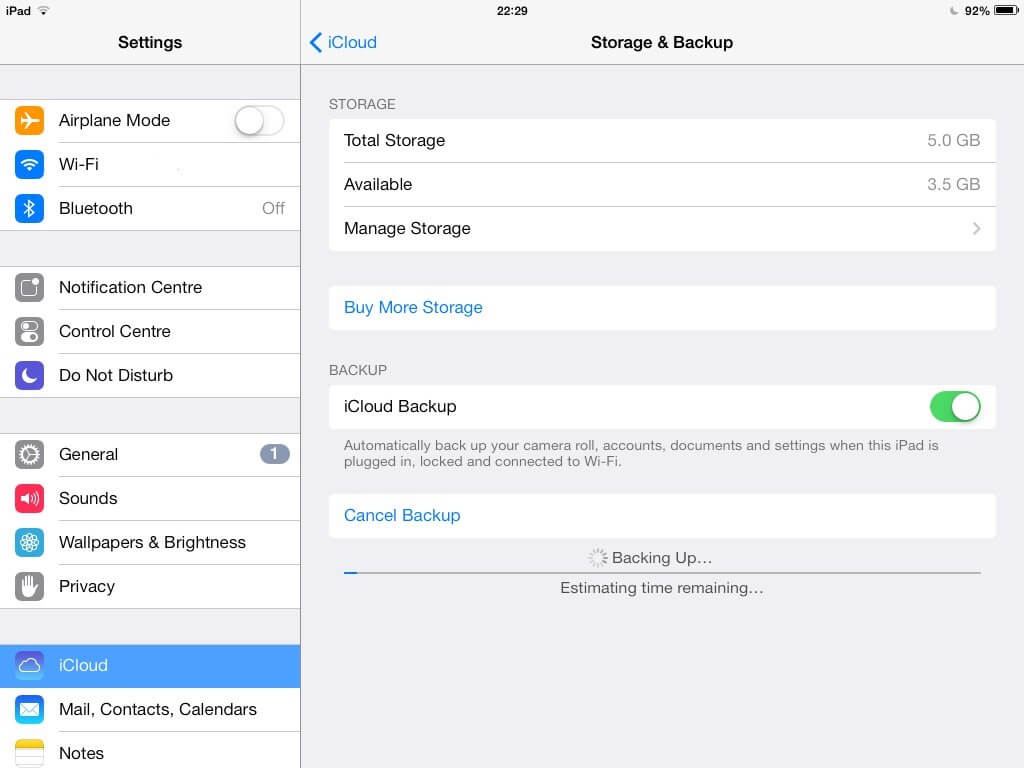 Third Way: Use A Third-Party Software to Recover Your Deleted Text Messages
A lot of times, the previous methods don't work. Using a third-party application may be the best way for you. To do this you will need a data recovery program.
There are tons of data recovery software in the market that you can use. It may cost you a bit of money but nevertheless, it is an effective way of recovering lost messages.
Perhaps the best data recovery software out there is FoneDog toolkit – iOS Data Recovery. This program is the best choice for you to use when recovering lost data on your iOS device. FoneDog - iOS Data Recovery is widely considered as the best, the No. 1 iOS data recovery program and has been highly rated by lots and lots of iOS device users and has received a ton of rave reviews.
You can install FoneDog - iOS Data Recovery on your computer and follow the steps down below.
OPTION 1: Recover Deleted Text Messages on iPhone
Connect your device to your computer.
Open the program.
Select 'Recover from iOS Device'
Click on 'Start Scan'
After the scan, you will be able to choose from 'Messages' and 'Message Attachments' to gain a preview of your deleted messages
Select the Items you want to retrieve and you're done.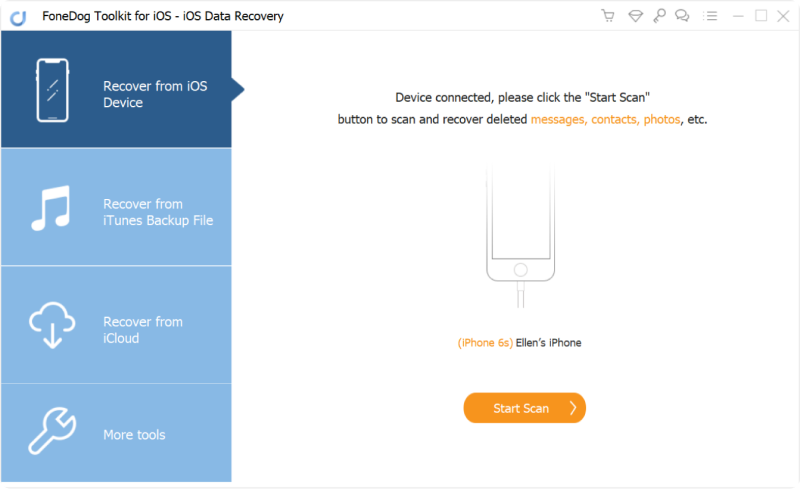 OPTION 2: Recover Deleted Text Messages through iTunes Backup
Select recovery mode of "Recover from iTunes Backup File".
Choose the backup you want to retrieve messages from in the list, and then select 'Start Scan' to extract the backup content.
After the scan, you can be able to select and recover messages in the menu of "Messages" and "Message Attachments".
Recover your selected text messages.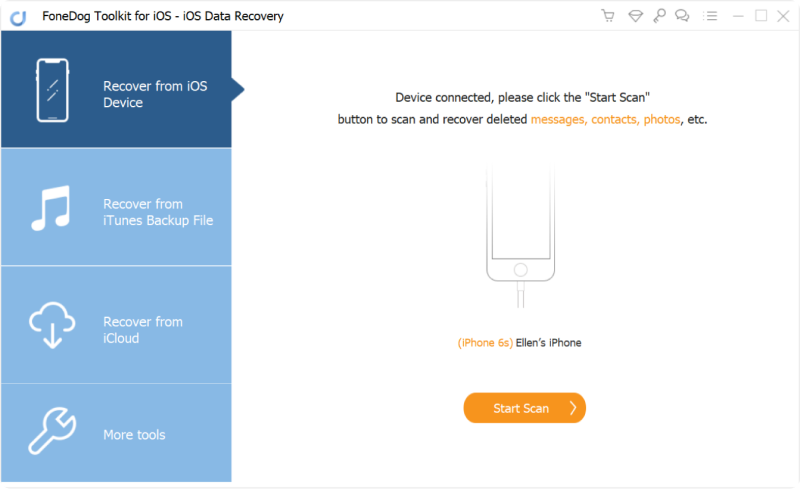 OPTION 3: Recover Deleted Text Messages from iCloud Backup
Select recovery mode of "Recover from iCloud Backup File".
Log in to your iCloud account.
Once you have logged into your ICloud you will be able to see a list of your backup files.
Choose your iPhone.
Select 'message' and 'message attachments' on the pop-up window.
Download and extract the necessary files.
After the download, extract the backup file using the Scan button.
After the scan, you will be able to preview all the messages in the iCloud backup file.
Choose the messages you want to recover and click on 'Recover'. You can recover it to your computer. And you're done!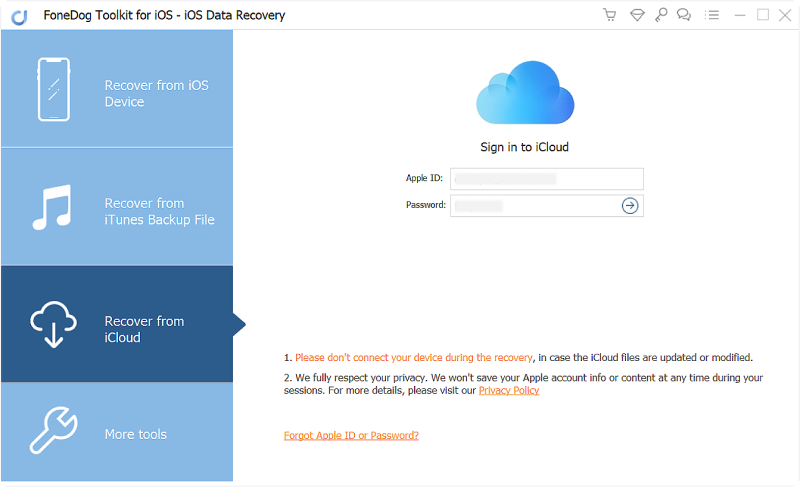 FoneDog Video Guide: Recover Your Deleted Text Messages Easily and Quickly
Our products can not only restore text messages but also to restore photos, videos, call records and so on. There are professional guides to teach you how to restore deleted data.
Remember, the next time this situation happens to you remember the tips we have given you. You will find that it can be easy to recover your deleted text messages, photos, call history, videos and so on. Most importantly, don't forget about FoneDog - iOS Data Recovery, the best data recovery software out there.