Due to the overwhelming response of users to iPhone 13, there have been reports that iTunes experienced some issues. The most recent and common problem that users encountered is the iTunes Driver not Installed error.
It can be frustrating to get this error especially when you are in the middle of your backup photos or other data from your iPhone. Then you will have to find a way to fix it or just transfer photos from your iPhone to your computer without using iTunes.
This issue has been seen particularly on Windows 10 users. If you are one of these users who painstakingly search the web for reliable solutions, then this article is for you. So today, we will guide you on how to repair iTunes Driver not Installed problem.
Part 1. Update or Reset iTunes Driver on WindowsPart 2. Install iTunes from the Microsoft StorePart 3. Restart Devices, Unplug Accessories, And More TipsPart 4. Update Windows SoftwarePart 5. Use the Best iTunes Alternative to Manage iPhone ContentsPart 6. Conclusion
Part 1. Update or Reset iTunes Driver on Windows
One of the most common issues we get during iTunes backup is the iTunes Driver not Installed or not detected. This problem is usually caused by an outdated iTunes.
Let's do two things to resolve the iTunes driver not installed issue, first, we will update your iTunes, and next, we can reset the driver.
You can easily check for updates on your iTunes. Here are the steps:
Launch iTunes
Find Check for Updates under Help
Follow the instructions on how to successfully update your iTunes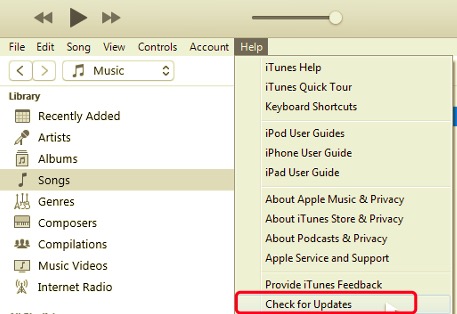 To reset your iTunes driver, follow these:
On the Windows search bar, type Device Manager. You can also point your mouse on the Windows icon, right-click and select Device Manager
Scroll down to Portable Devices
Expand this section and verify if your iOS device is listed
Right-click on it and select Update Driver
On the pop-up window, select 'Search Automatically for Updated Driver Software'
Wait for the result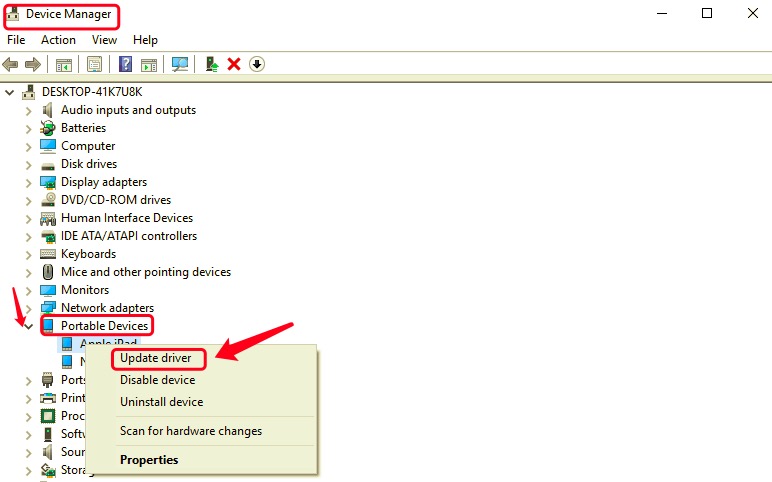 Alternatively, if the driver is updated but still you get the same error, you can go back to this device manager tool and disable the Apple Driver for a while. Wait for a couple of minutes or more before enabling it back.
These steps should fix iTunes Driver not installed issue.
Part 2. Install iTunes from the Microsoft Store
Aside from installing iTunes for Windows from the Apple website, you can also install it from the Microsoft Store. Getting iTunes from the store is suitable since it is more optimized for Windows.
Here is how to get iTunes for Windows from the Microsoft Store:
Open Microsoft Store via the search bar on your Windows computer
Look for iTunes for Windows
Click Launch or you can pin it to your Start button
Part 3. Restart Devices, Unplug Accessories, And More Tips
Did this error popped-up once or twice? You can simply restart your computer to resolve the iTunes Driver not installed screen. Once you have restarted the computer and your iPhone, make sure that your phone is connected properly, unlocked, and on the home screen.
Retry launching iTunes and check if the error is still occurring. If it does, then remove all other USB accessories that are connected to your computer except for your iPhone. Use every USB port you have or use a different USB cable. If it worked, then the issue is caused by a faulty USB cable or port.
However, if the problem persists, try launching iTunes from a different computer to verify if the issue is also occurring. If yes, note down other errors you see and contact Apple Support for further troubleshooting.
Part 4. Update Windows Software
If the above methods don't fix the iTunes Driver not installed problem, the next thing you can do is to update your Windows version.
Incompatible iTunes and Windows version is happening most of the time, you need to either check for the iTunes or the Windows software update to ensure that they are both working smoothly.
This is a guide on how to update your Windows software:
Go to Settings on your computer
Open Update & Security
Under Windows Update, click Check for Updates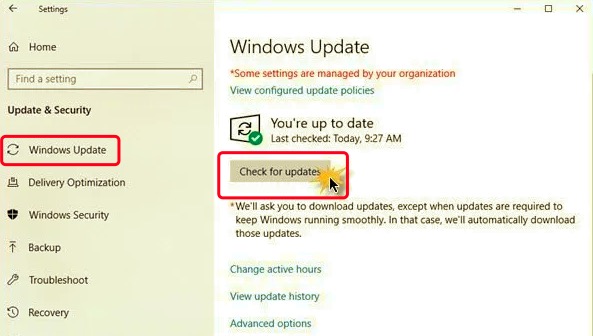 You can see updated information in this section including the latest firmware your device is using, the date it was updated, and other relevant details. Usually, Windows update your computer automatically so you don't have to do it yourself.
It will only send you a notification if there is an available update and you can select whether to update it right away or select a later time.
Part 5. Use the Best iTunes Alternative to Manage iPhone Contents
Are you looking for an alternative to iTunes? FoneDog Phone Transfer is the best option you can use when iTunes Driver not installed. It lets you customize and manage all the files on your iPhone especially when you need to transfer certain files or backup.
Phone Transfer Transfer files among iOS, Android and Windows PC. Transfer and backup text messages, contacts, photos, video, music on computer easily. Fully compatible with the latest iOS and Android. Free Download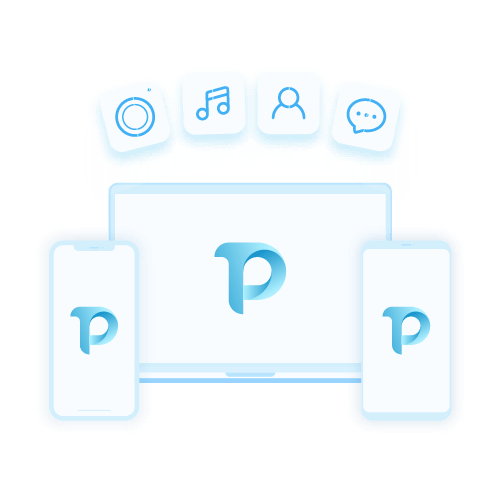 You simply need to install this software on the computer and you can enjoy seamless features of this software:
Transfer photos, videos, music, contacts, messages, and more
Compatible with different operating systems like iOS and Android
Smooth transfer between iOS to iOS, iOS to Android, iOS to PC, Android to PC, and vice versa
One-click backup for contacts. Restore is also available
Provides a variety of export options
If you want to learn how to use FoneDog Phone Transfer, follow these steps:
Download and install FoneDog Phone Transfer on the computer
Connect your Smartphone to the computer with a USB cable
Wait for your device to be recognized
Select the File Type from the left menu
Perform the transfer by selecting the items you need
Go to the Export section from the top
Choose the desired export option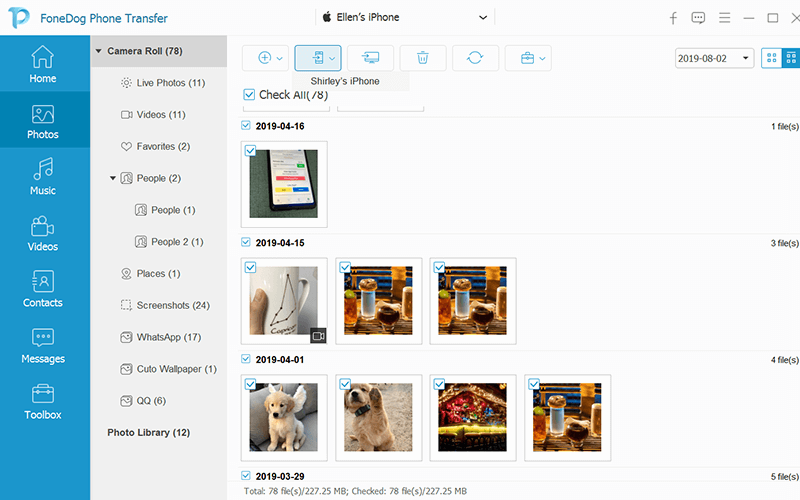 Using FoneDog Phone Transfer assures you that your files are safe and free from any form of data loss.
People Also Read8 Ways: How to Transfer Files from Windows PC to iPhone Without iTunes2 Solutions On When You Can't Uninstall iTunes Windows 10
Part 6. Conclusion
The error iTunes driver not installed is not a major issue, so don't stress yourself out. In fact, this is a common one especially when your iTunes, your iOS device, or the computer do not have the latest firmware.
Make it a habit to check for updates during connection to ensure that you don't experience any inconveniences. If updates do not work, you can reset the iTunes driver on your Windows computer using the steps we have provided.
Alternatively, you can use FoneDog Phone Transfer if you are in a hurry to migrate important files from your iPhone. It saves you a lot of time and effort!