"I am an avid Snapchatter on my iPhone and have been very active until recently. I am unable to see snaps from my friends because my Snapchat can't refresh. How do I fix this?"
Popular and innovative, that's what Snapchat is. But it can also fail sometimes. A lot of Snapchatters complained that they were unable to refresh the app and others cannot send snaps to friends.
If you were also affected by the Snapchat can't refresh issue, you will find helpful solutions in this article. Read along to find out.
Part 1. What is Snapchat?Part 2. Common Possible Reasons Why Your Snapchat Can't RefreshPart 3. 5 Practical Methods to Fix Snapchat Can't Refresh on iPhone IssuePart 4. Snapchat Can't Refresh Due to iOS System ProblemsPart 5. Summary
Part 1. What is Snapchat?
Perhaps, among the many popular social apps today, Snapchat is the most different. It has a bit of everything from other apps but it solely focuses on pictures. Today, Snapchat's revenue has climbed to an amazing position and has around 293 million active users worldwide.
You can follow your friends and other people, communicate with them by snapping or sending pictures or videos. The pictures or videos sent or received is called a Snap.
Snapchat showcases short content like videos, emojis, and avatars which can be sent privately or can be compiled and shared in a reel or story. This social media app is highly popular with teens because of the many filters and features they can use and enjoy. Unlike other social media apps, Snapchat is all about good vibes.
Part 2. Common Possible Reasons Why Your Snapchat Can't Refresh
Every app has weak and strong points, however, these should not stop users from enjoying it. Like many software and programs, Snapchat also faces a lot of issues. Here are some possible causes why Snapchat can't refresh:
Weak internet connection
Outdated Snapchat version
Snapchat is down
Requires iOS update
iOS System issue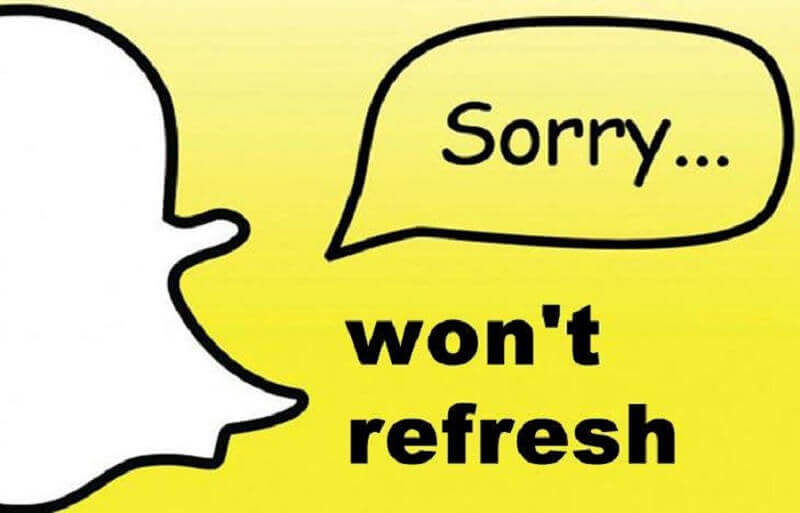 With these possible causes, we will try to work around and fix the issue as soon as possible.
Part 3. 5 Practical Methods to Fix Snapchat Can't Refresh on iPhone Issue
To fix your Snapchat that won't refresh or send snaps, follow these 5 practical methods below:
Method 1. Toggle the Wi-Fi Off and On
The first thing that we need to test here is your internet connection because based on the error received, Snapchat cannot refresh due to connectivity reasons. Make sure your iPhone has an excellent internet signal and you are at a great spot at home or at work, then toggle the Wi-Fi off and back on.
Swipe up to reveal the Control Center, find the Wi-Fi icon, and slide it off. After a minute, slide it back on and try.
Another way to open the Wi-Fi is from Settings, then tap Wi-Fi, toggle it off, and back on after a while.
Method 2. Is Snapchat Server Down?
The next thing you need to check is the Snapchat server. Before we delve into further troubleshooting, let's first check if there is any ongoing maintenance on the app, reason why it cannot refresh snaps.
You can use various app detectors online to verify the current Snapchat status.
Method 3. Update Snapchat
If you are unable to use Snapchat for a while now, it's because there is a need for you to update the app. You can go to the AppStore, then tap Updates, and then scroll to Snapchat, and tap Update if it is available.
An outdated app may cause freezing, crashing, and other unexpected errors as you continue using the app without updating.
Method 4. Check iOS Update
Maybe, it isn't your Snapchat that is causing the problem but rather your iPhone itself. An iOS update is also needed to be applied on your device to avoid any inconvenience such as app issues and completely affect the way you use your phone.
Again, if your iOS is outdated, issues may arise. So better keep your device up to date to maximize it. To update your iOS:
On the iPhone, head to Settings
Tap General
Scroll to About Phone
Check if there is an available update. Tap Update and Install if this option is displayed.
Wait for the update to be completed
Method 5. Reinstall Snapchat
If the above steps did not resolve the Snapchat can't refresh issue, then you can uninstall the app to remove bugs that are hiding behind the app's settings and causing inconvenience. Don't worry about your data, it is already saved in the app and all you need is to reinstall Snapchat, log in and have your personal content back.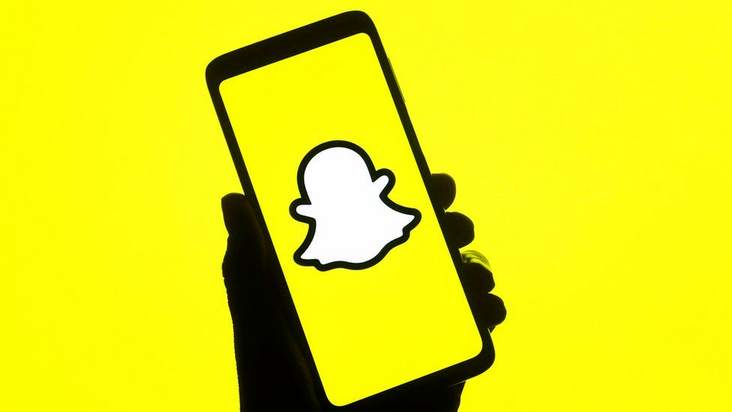 To uninstall Snapchat:
Tap and hold the Snapchat icon from the home screen of your device
Keep holding until the entire screen wiggles
Tap the X icon to delete Snapchat
Confirm Delete request
You can reinstall Snapchat by heading to your AppStore, entering Snapchat in the search bar. Tap Get beside Snapchat and enter your passcode or TouchID if needed.
Part 4. Snapchat Can't Refresh Due to iOS System Problems
Although it rarely happens, your iOS system could also contribute to the way you are using the iPhone. If there are any issues that need to be addressed in the iOS, you also need to fix it at the root.
This part is already highly technical in terms of troubleshooting but the tip we will give you i actually beginner-friendly. To ensure that your iPhone is working at its optimum, you can use a professional tool that can partner with you in maximizing your device.
FoneDog iOS Toolkit is a complete software solution that provides you with all the essential tools required by your iPhone. It has 3 varying tools - iOS Data Recovery, iOS System Recovery, and iOS Backup & Restore.
You can be confident that whatever situation you are in, FoneDog iOS Toolkit can make sure that you are covered.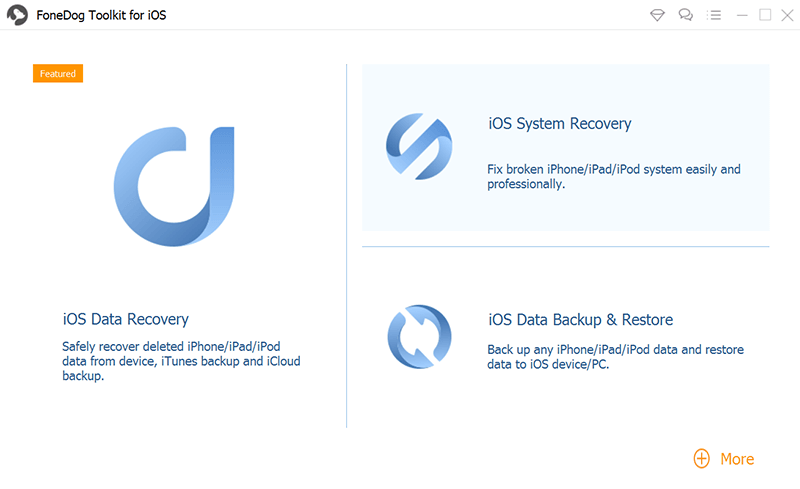 If your Snapchat can't refresh due to iOS system failure, you can use the FoneDog iOS System Recovery tool to fix the firmware. It will only require you to download this tool and flash the current iOS with a new or compatible version without data loss.
When you accidentally delete your Memories on Snapchat, FoneDog iOS Data Recovery is all it takes to recover them quickly. This toolkit also comes with an option to perform a full or selective backup on the iPhone using FoneDog iOS Backup & Restore.
Need I say more? Download FoneDog iOS Toolkit and keep your iPhone at its best all the time.
Part 5. Summary
Snapchat can't refresh issue is not a major problem. It can be easily fixed using the 5 practical methods we have listed above. Usually, this issue can either be caused by poor internet or outdated software, whether the Snapchat app or your iOS device.
To ensure that your iPhone is not causing any issues, make use of the FoneDog iOS Toolkit. This tool will guide you on how to have a great phone experience.
People Also ReadEffective Ways to How to Recover Deleted Facebook Messages on iPhone DevicesHow to Recover Deleted Photos from iPhone 11/XS/XR/X/8