By Nathan E. Malpass, Last updated: September 27, 2020
"I automatically sync my iPhone and iPad to iCloud. Now that I've lost my photos on my devices, I need to access my backup files ASAP. Can you provide a detailed tutorial on how do I retrieve pics from iCloud? Thanks in advance!"
Part 1. Recovering Deleted Photos is EasyPart 2. iCloud to the Rescue!Part 3. The Best iCloud Photo Recovery - FoneDog iOS Data RecoveryPart 4. Video Guide: How Can I Restore Deleted Photos from iCloud Photo RecoveryPart 5. Conclusion
Part 1. Recovering Deleted Photos is Easy
iCloud is a platform available across all iOS devices. It provides 5GB of free cloud storage up to a maximum of 2 terabytes with a paid subscription. It is particularly useful if you own multiple iOS devices.
With just your Apple ID and password, you can access all your files on any device, anywhere. Photos are uploaded in full resolution, plus any edit you make is updated on other devices too.
All file types can be uploaded to iCloud, but we're sure your photos is one of the most important. Photos are also easily deleted, whether accidentally or because of malfunctions.
That's where iCloud conveniently comes in. You can easily retrieve lost images from the cloud and instantly get it back on your iPhone, iPad or iPod Touch.If you're on this page to learn how to back up your photos with iCloud or to recover lost images, then we got you covered.

When people ask "Can you recover permanently deleted photos from iCloud?" or "how to recover deleted photos from iCloud after 30 days" In fact, it is no way to recover directly from iCloud. But with FoneDog, you have another choice.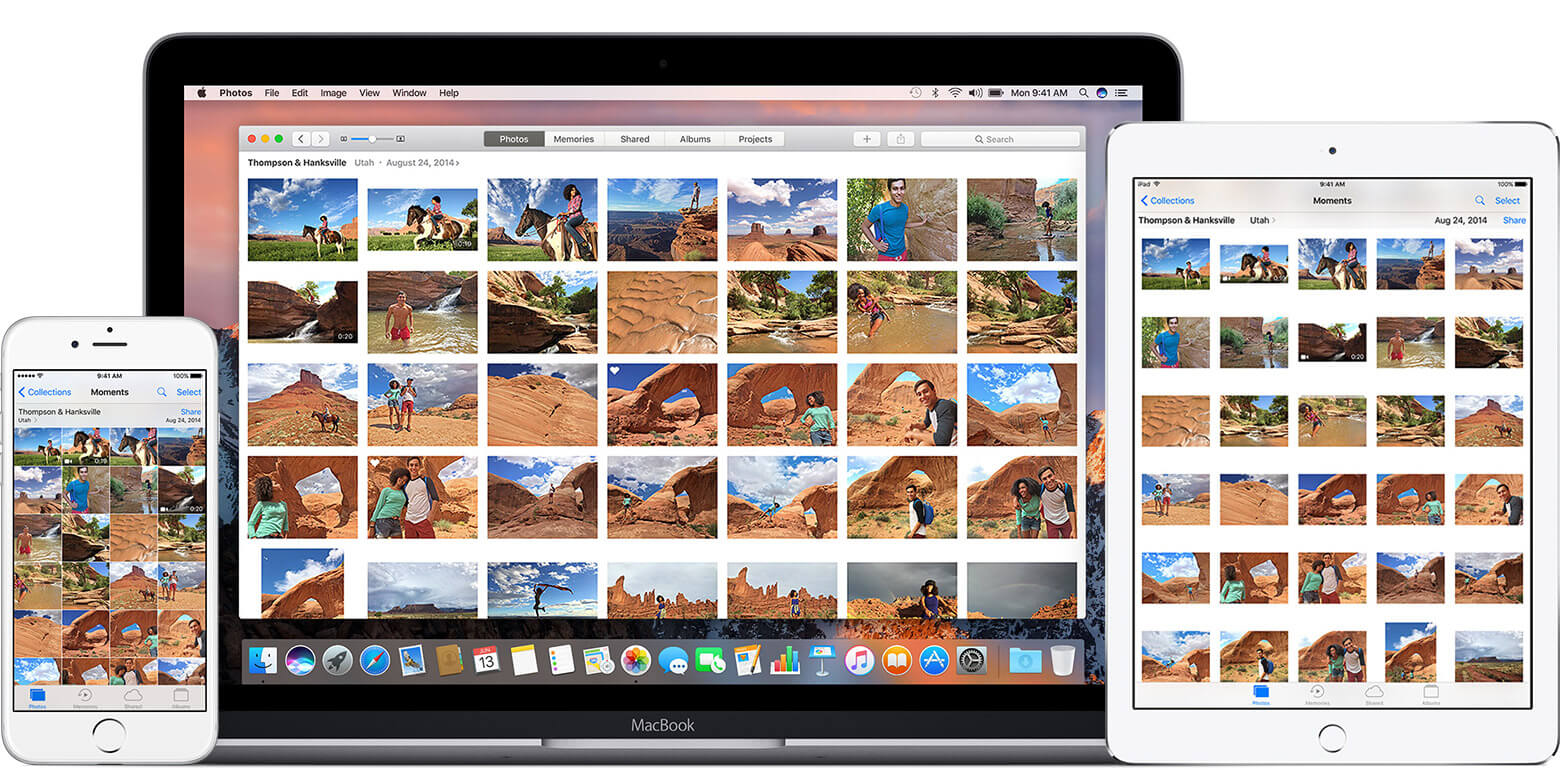 Restore Deleted Photos Via iCloud Photo Recovery
Part 2. iCloud to the Rescue!
With a large, easy-to-use storage waiting to be filled, iCloud must be utilized to take full advantage of it.
Step 1 is for users who wish to sync their files to iCloud. But if you perfectly know how to upload photos to iCloud, then you can go straight to step 2. Both procedures require a stable Wi-Fi network.
Step 1. Backup Your Photos to iCloud
Access iCloud through the following steps. Steps differ for various iOS versions.
For iOS 10.3 or later
Go to Settings
Click on your account and select iCloud
For iOS 8 or later
Go to Settings
Select iCloud and then click on Backup
For iOS 7 or earlier
Go to Settings
Select iCloud and then click on Storage & Backup
Tap the toggle beside iCloud Backup to turn it on. Click Back Up Now to start the syncing process.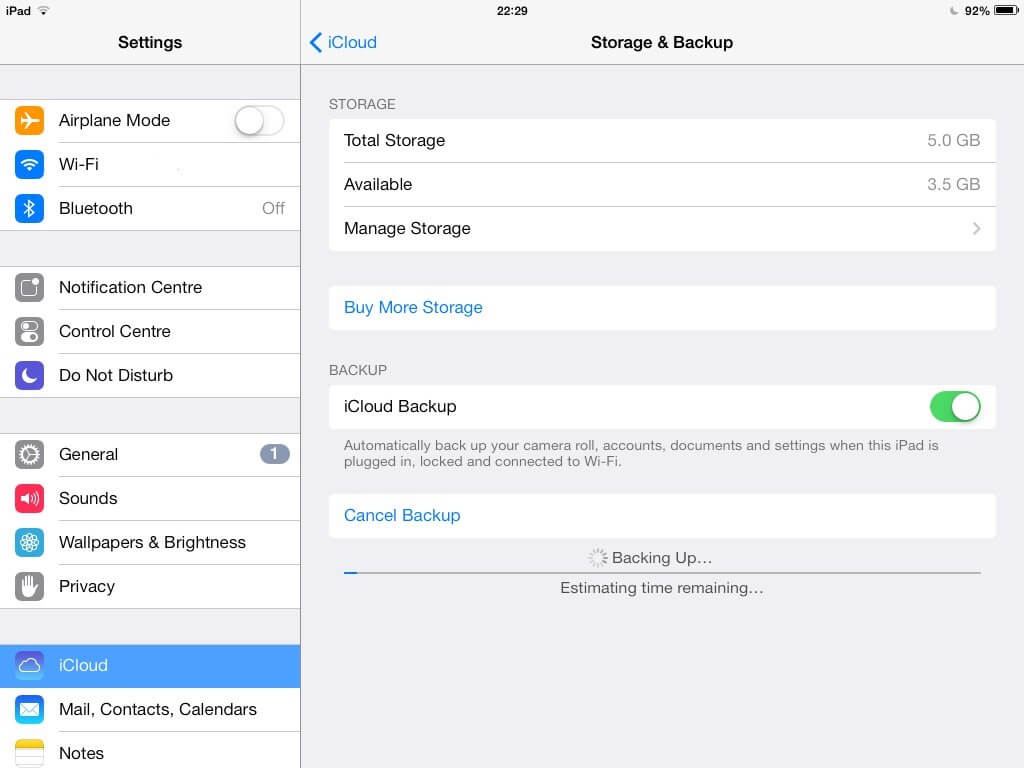 Backup your images to iCloud Account-Step1
The process may take longer, depending on the number of files you keep on your iOS device. Nevertheless, it's worth the wait. As soon as all files have been uploaded, you can access your photos on iCloud and restore them anytime if you lost some or all of them.
Step 2. Access iCloud Backup Files and Restore Lost Photos
Head to Settings on your device.
Click General then hit Reset. Afterwards, click on Erase All Content and Settings. Remember, this process will delete all files and reset the settings on your iPhone. As such, confirm first if you have maintained an updated backup of your files before you proceed.
The action will require your confirmation. Enter your passcode and click Erase iPhone.
Your device will restart. When asked to set up your device, select Restore from iCloud Backup.
Log in to iCloud with your Apple ID and password. Upon signing in, select the particular backup file you want to be restored.

Enter iCloud Backup Files and Recover Lost Pictures--Step2
The above process may prove to be inconvenient to some because it reverts your device back to its default settings. Plus, all your files get deleted. If your paranoia gets the better of you, you may hesitate to proceed with the resetting of your device and end up not getting back your deleted images.
If that's the case, read on because we have a better solution for you.
Part 3. The Best iCloud Photo Recovery - FoneDog iOS Data Recovery
FoneDog offers an easy and risk-free approach to recovering your photos. Our iOS Data Recovery software presents more than one option to get back your lost images. Retrieve photos from icloud is so easy with FoneDog.
The best part is not having to delete all your files just to access your photos from iCloud.
Aside from that, here are some features we're proud of.
It has a high recovery success rate and allows you to retrieve lost files of all types.
Existing data stays safe and secured. No overwriting of data nor unauthorized access is permitted by the software.
It is compatible with the latest iPhone X, 8, and 8 Plus, iPhone 6, iPhone 7 also supports. It can also recover files from iPhones and iPads run by iOS 13.
There are 2 versions, so both Mac and Windows computers can launch it.
You can enjoy all those for free for 30 days.
Convincing enough? Hit download now and follow the steps below about how to restore photos from iCloud to iphone.
Option 1. Recover Photos from iCloud
The Photo recovery is the free download for you, you can download to your computer to recover your photo from iCloud:
Download and Run FoneDog Toolkit then Connect to a Computer.
Sign in to Your iCloud Account.
Choose the Deleted Photos You Want to Recover.
Recover Deleted Photos from iCloud Backup File to Your Phone Device.
1. Download and Run FoneDog Toolkit then Connect to a Computer
Download the software on your Mac or Windows computer and launch it.
Connect your iPhone or iPad via a USB cable. You will be presented with three recovery options.
Choose Recover from iCloud Backup File. FoneDog toolkit is that alike an iCloud Photo Recovery to restore deleted photos from your mobile phone.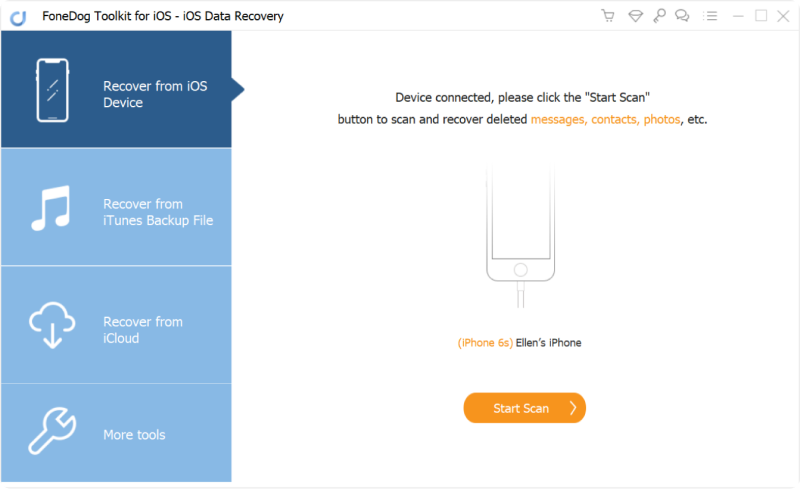 Launch FoneDog iOS Data Recovery Toolkit and Connect to a Computer--1
2. Sign into Your iCloud Account
Log on to your iCloud account by inputting your Apple ID and password.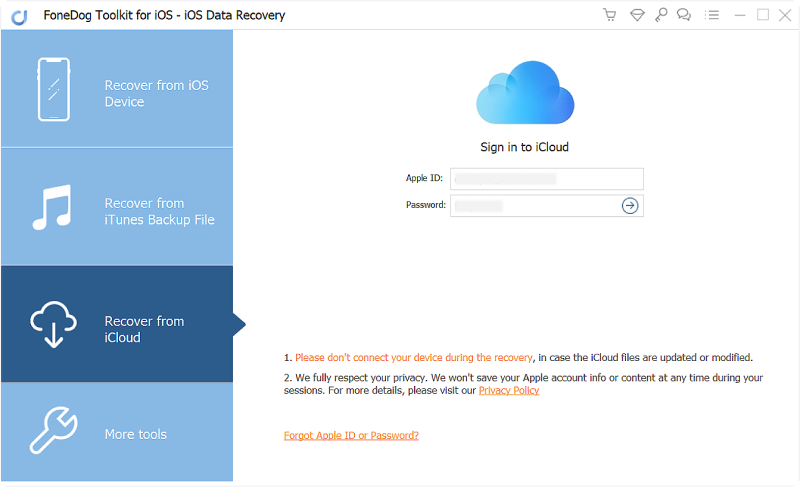 Access Your iCloud Account to Continue--2
3. Choose the Deleted Photos You Want to Recover
Choose among the available iCloud backup files. Select one by hitting Download.
A small window with various recoverable file types will appear. Tick on Camera Roll, Photo Library, and App Photos to recover all images. Proceed by clicking Next.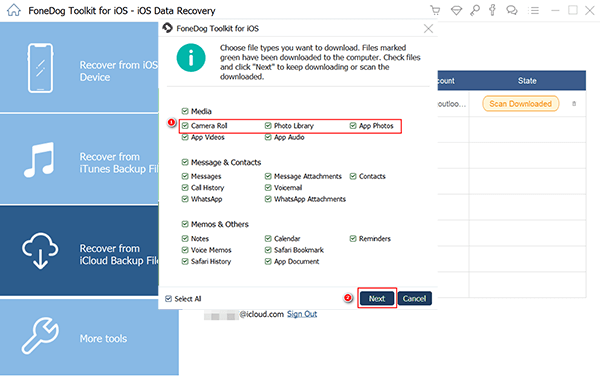 Select the Erased Images You Want to Restore--3
4. Recover Deleted Photos from iCloud Backup File to Your Phone Device
Once you will see the images found in the iCloud backup file. You may preview them one by one.
Select which ones you need and mark them.Simply click Recover to finally restore photos from iCloud.
Here is iCloud Photo Recovery, a step by step guide for you to extract removed pictures.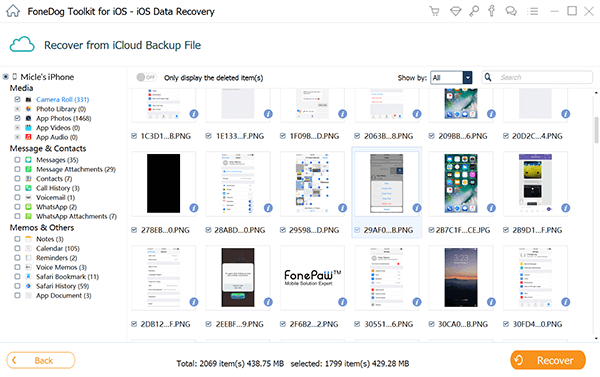 Extract Deleted Pictures from iCloud Backup File--4
People also read:
How to Retrieve Photos from iCloud
Best Guide: How to Selectively Retrieve iCloud Backup Contents to Your New iPhone
Option 2. Retrieve Photos Directly from Your iOS Device
If you already checked your iCloud backups for your photos but didn't find some of them, then try this method out. This works great whether you were able to sync your iOS device to iCloud or not.
#1. Select Recover from iOS Device and Connect to a PC
From the list of available recovery options, select Recover from iOS Device and click Start Scan.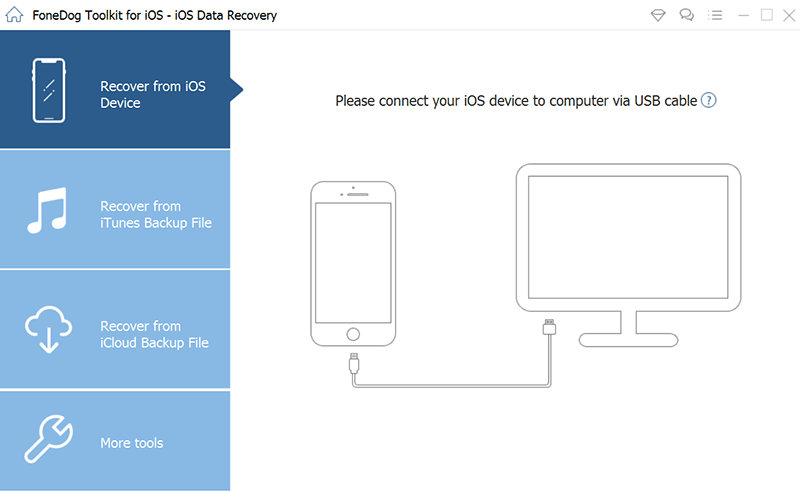 Run the Software, Choose Recover from iOS Device and Connect to a PC--#1
#2. Restore Deleted Pictures from Your iOS Device Directly
The found files will be displayed. The left tab shows you various file types, while the right displays the available files. Check the categories Camera Roll, Photo Library, and App Photos as you can see all photos there.
View the images and tick the ones you wish to retrieve. Click on Recover to download the photos.
Well, the FoneDog iOS Photo Recovery is exactly one of the kinds of iCloud Photo Recovery.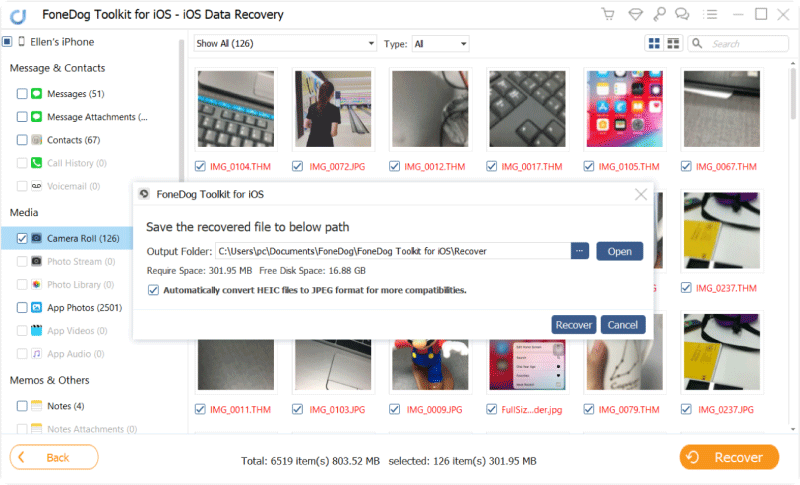 Recover Erased Photos from Your iOS Device Directly--#2
Part 4. Video Guide: How Can I Restore Deleted Photos from iCloud Photo Recovery
Part 5. Conclusion
This iCloud photo recovery tutorial should come in handy. We have presented three different options to get back your images, and hopefully one would work well for you.Make sure to sync all your iOS devices to iCloud so you wouldn't have to worry about data loss.
That's not limited to photos, but it also includes your important contacts, messages, and documents. iCloud may have a few lapses here and there, but there's always a Plan B.
For your data recovery needs, use a reliable third-party software like FoneDog iOS Data Recovery. It is the simplest, most straightforward way to get your photos back. With FoneDog iCloud data recovery, you can get photos back on my iPhone from iCloud.