By Nathan E. Malpass, Last updated: January 7, 2022
"I've been having trouble getting around the security bug on MacOS High Sierra 10.13.1. How can I fix that? Also, I just updated my iPhone to iOS 11 and my contacts disappeared into thin air. Is it possible to get them back?"
Before We Solve Mac OS 10.13.1 and iOS 11 Update Lost contacts Problems:
After several years of writing programs for iOS devices, we have developed a tool that is easy to use and gets your data back within minutes.
Check this tip: Download FoneDog iOS Data Recovery to recover lost contacts after updating. For you to solve the macOS 10.13.1 and iOS 11 update problems, we have gathered some great ideas and solutions below.
iOS Data Recovery Recover photos, videos, contacts, messages, call logs, WhatsApp data, and more. Recover data from iPhone, iTunes and iCloud. Compatible with latest iPhone and iOS. Free Download Free Download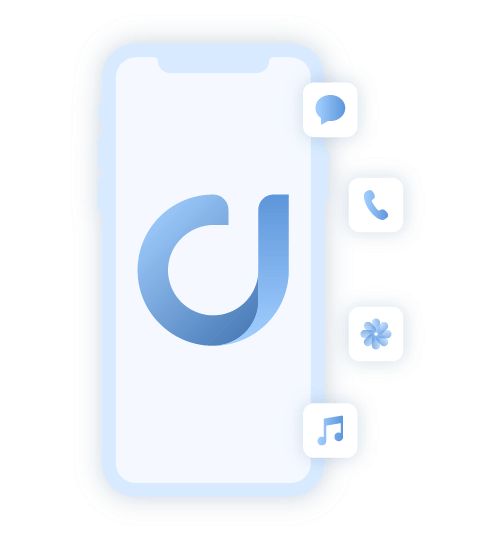 Part 1. MacOS and iOS UpdatesPart 2. Mac OS 10.13.1 Problems and How to Solve ThemPart 3. Recovering Lost Contacts After An iOS 11 updatePart 4. Conclusion
Part 1. MacOS and iOS Updates
In case you've noticed, Apple is constantly releasing new updates, versions and even beta versions for its operating systems. Whether it's the MacOS or the iOS, you can expect the company's developers to consistently fix bugs and improve your device's performance.
Currently, you can find a solution for Why your Mac is running slow.
If you need to speed up your Mac, iMyMac will be a good choice.
That said, there's always a room for error when it comes to technology. In this post, we will explore the different issues that face users today and how you can easily address them.
Part 2. Mac OS 10.13.1 Problems and How to Solve Them
Since the release of MacOS High Sierra in September 2017, 2 major updates have already been rolled out by Apple: 10.13.1 and 10.13.2. The said updates were developed to address security issues and improve Mac's performance.
MacOS 10.13.1 was specifically released to fix a vulnerability in the WPA2 Wi-Fi standard that could allow attackers to decrypt network traffic. Several new emoji were also included in the new version. While they are multiple improvements, users still report problems and errors while using their Mac.
Problem #1: You can't update to MacOS 10.13.1.
Failed installation is a common scenario when doing an OS update, and the same applies for MacOS 10.13.1. If you've been pressing the Download button for several times already, you could troubleshoot by doing the following:
Solution #1: Check your internet connection.
Verify if your internet connection is intact and check your router. If there is no problem, you can switch to a wired, more stable connection instead of connection via Wi-Fi.
Solution #2: Download the update from Apple's support website.
If you're downloading from the Mac App Store, you can try Apple's website instead.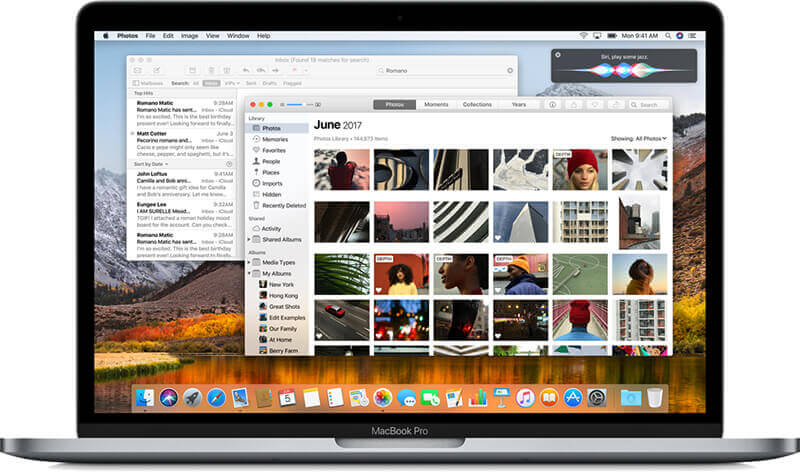 Fix Mac OS High Sierra Problem
Problem #2: Anyone can log in as admin with the root user account.
In case you're living under the rock, then you should know that there is a serious bug affecting High Sierra. It allows anyone to bypass administrator authentication without a password. This is possible by entering 'root' as the username and leaving the password field blank. This can be done by going to your Mac's settings and enabling root or by logging in to a locked Mac. This flaw makes your device vulnerable to malicious users.
Solution: Set a password for root account.
Click the Apple icon and select System Preferences.
Choose Users & Groups then click the lock icon at the bottom.
Enter your admin username and password.
Select Login Options and choose Join.
Select Open Directory Utility and click the lock icon.
Supply your administrator username and password.
Select Edit from the menu bar. Look for the Enable Root User option.
Enter your desired password.
You may check if the password is indeed in place by logging out of your Mac user account and then attempting to log in again with 'root' as the username.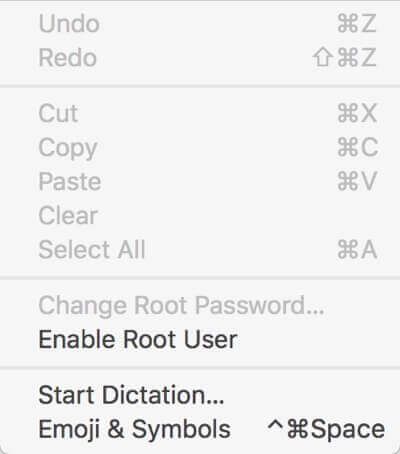 Fix Mac OS High Sierra 10.13.1 Root Bug
Problem #3: The security update to address the High Sierra root bug doesn't seem to work.
Apple released a security patch, Security Update 2017-001, within 18 hours after the root bug was discovered. The company's prompt action was applauded, though several users raised an issue which renders the update useless.
If you have installed the new update while you are still running on High Sierra 10.13, the root bug will reappear once you upgrade to 10.13.1.
Solution: Re-install the security patch and reboot.
When you've just upgraded from High Sierra 10.13 to 10.13.1, make sure that you install the security update the second time around. After that, restart your Mac. Once it is turned back on, verify if the update has been successfully installed by following the steps below.
Open the Terminal app. You may see it in the utility folder of your Applications folder.
Enter what /usr/libexec/open directory and hit Return.
Check for the following version numbers. If you see one of them, that means the new patch has been installed.
open directory-483.1.5 on macOS High Sierra 10.13
open directory-483.20.7 on macOS High Sierra 10.13.1
Part 3. Recovering Lost Contacts After An iOS 11 update
Problem: Contacts are deleted after upgrading to the latest iOS11.
If you're dealing with an empty Contacts app after you have updated your iPhone to iOS11, we'll help you out Data loss is a common issue raised by many iPhone users after attempting to upgrade to iOS 11. There are also reports that the update would not complete. If that's the case, it is as if your contacts got deleted for nothing.
Solution: Use FoneDog iOS Data Recovery to recover lost contacts.
FoneDog iOS Data Recovery is a software that can restore all kinds of files, including messages, images, documents, and even WhatsApp messages. With an extensive capability, it can also double as a data eraser and a tool to solve common iOS system issues. The software has the highest data recovery success rate in the industry, so you're guaranteed to get your contacts back. FoneDog does that with 3 different recovery methods:
Recover from iOS Device
Recover from iCloud Backup File
Recover from iTunes Backup File
Use one that is best for you. If you do not back up your files, choose the first mode. If you do, select one of the last two options. Before we start, download FoneDog iOS Data Recovery and wait for it to install on your computer.
Recovery Mode #1: Recover Lost Contacts from iOS Device
Launch the software and connect your iPhone to the computer.
The software will provide you with 3 options. Select

Recover from iOS Device

and click Start Scan.
The window will display all found files. On the left tab, click Contacts. You may see the list of contacts and review them one by one.
Mark the contacts that you want to retrieve. Hit Recover to save them.
Also Read:
Recover Deleted Text Messages from iPhone X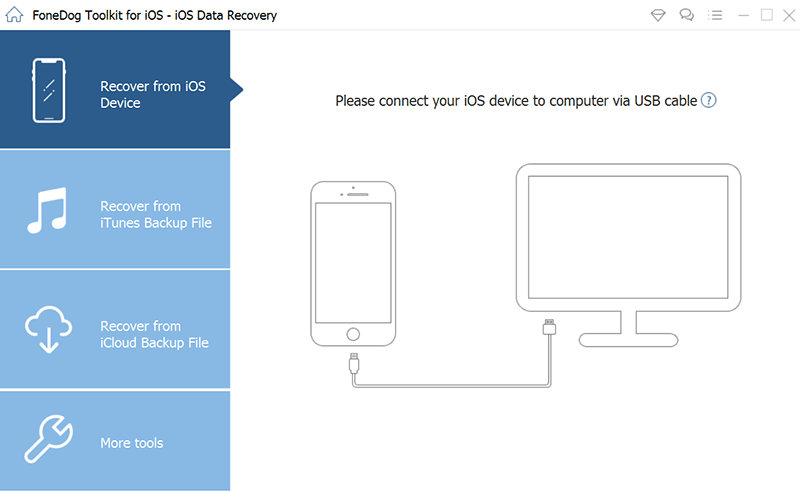 Recover Lost Contacts from iPhone
Recovery Mode #2: Recover Deleted Contacts from iCloud Backup File
Click on

Recover from iCloud Backup File

. You will be directed to the login screen of iCloud. Enter your Apple ID and password.
Your iCloud backup files will appear. Choose one and hit Download.
A small window will appear, asking you to indicate what file types you want the software to scan. Tick Contacts and hit Next.
The list of contacts will be displayed. Tick the items that you wish to retrieve. Click Recover to download them.
Also Read:
iCloud Guide: Recover Deleted Call History from iCloud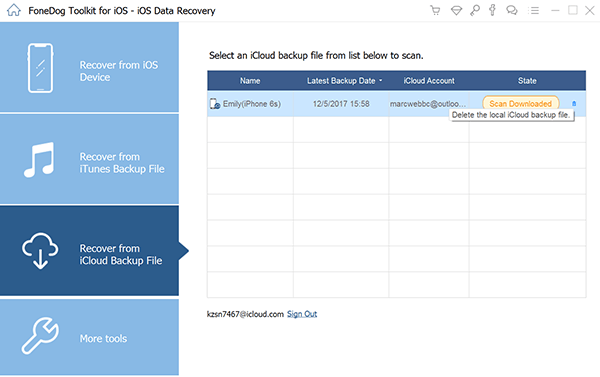 Recover Deleted Contacts from iCloud
Recovery Mode #3: Restore Lost Contacts from iTunes Backup
From the available choices, click Recover from iTunes Backup.
The software will show you the available iTunes backup files. Make your selection and click Start Scan.
On the left portion of the window, click Contacts. You will now see your contacts on the right.
After ticking the boxes beside the contacts that you need, click Recover.
Also Read:
iTunes Guide: View iTunes Backup Files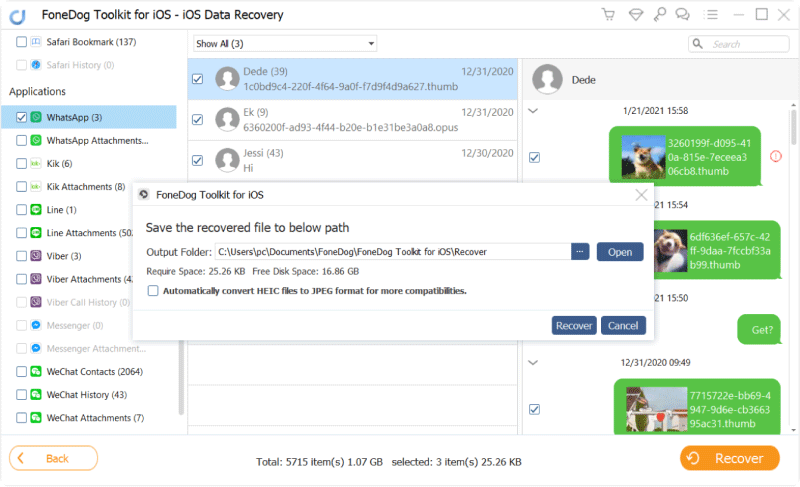 Restore Lost Contacts from iTunes Backup
Part 4. Conclusion
Before proceeding to upgrade to the newer version of your OS, make sure to back up your files first. Whenever you subject your device to a major update, you make it vulnerable to data loss. You may back up using iCloud or iTunes.
We hope that this post will help you fix Mac OS 10.13.1 problems and recover lost contacts after an iOS11 update. If you do lose some files again, you can rely on FoneDog iOS Data Recovery. You can try it out for free for the first 30 days. If you're pleased with it, switch to the full version and enjoy advanced features so you can take full control of your files.