Sync data on your iPhone or iPad to iTunes but don't know how to access the iTunes data backup? Can you selectively restore from iTunes backup? How to view iTunes backup files selectively or completely? Here are the answers.
The most famous data storages of iOS smartphones are iCloud Backup Files and iTunes Backup Files. iCloud is based on an online server that serves as a 'virtual' memory card while iTunes is through computer syncing. All activities that are being done on an iOS smartphone will be saved and recorded both in the storage of both backup files.
Backing up and restoring data using iTunes is much faster than iCloud. Also, iCloud does not include all data that should be saved as well such as Calendar. Another convenience that iTunes backing up could offer is that it has enough storage to store all your backup files.
Unfortunately, iCloud does not have unlimited storage for it and often results in running low of storage data. That's why iTunes backup is the best alternative way to store all your data because it can take heavy files due to the computer's massive storage space.
86% Users Also Read in the Last 15 Days:

How to Locate the iTunes Backup File on Your ComputerHow to View iTunes Backup Files Selectively But Much FasterVideo Guide: Selectively View iTunes Backup FilesBonus Tip: How to Sync Your iOS Device to iTunes
How to Locate the iTunes Backup File on Your Computer
iTunes backup is a good helper to get the deleted data backup once you accidentally lose your data on iPhone, iPad and other iOS devices. However, after going through the process of syncing your device to iTunes, you must be wondering what happens next? Where can you find the stored data in the computer? Does it need technical abilities to be able to locate the location of the iTunes backup file that you just did?
Follow the steps below to find the location of your backup file in your Mac OS or Windows computer.
iTunes Backup File in Mac OS -

~/Library/Application Support/MobileSync/Backup/

iTunes Backup File in Windows OS -

C:\Documents and Settings\user\Application Data\Apple Computer\MobileSync\Backup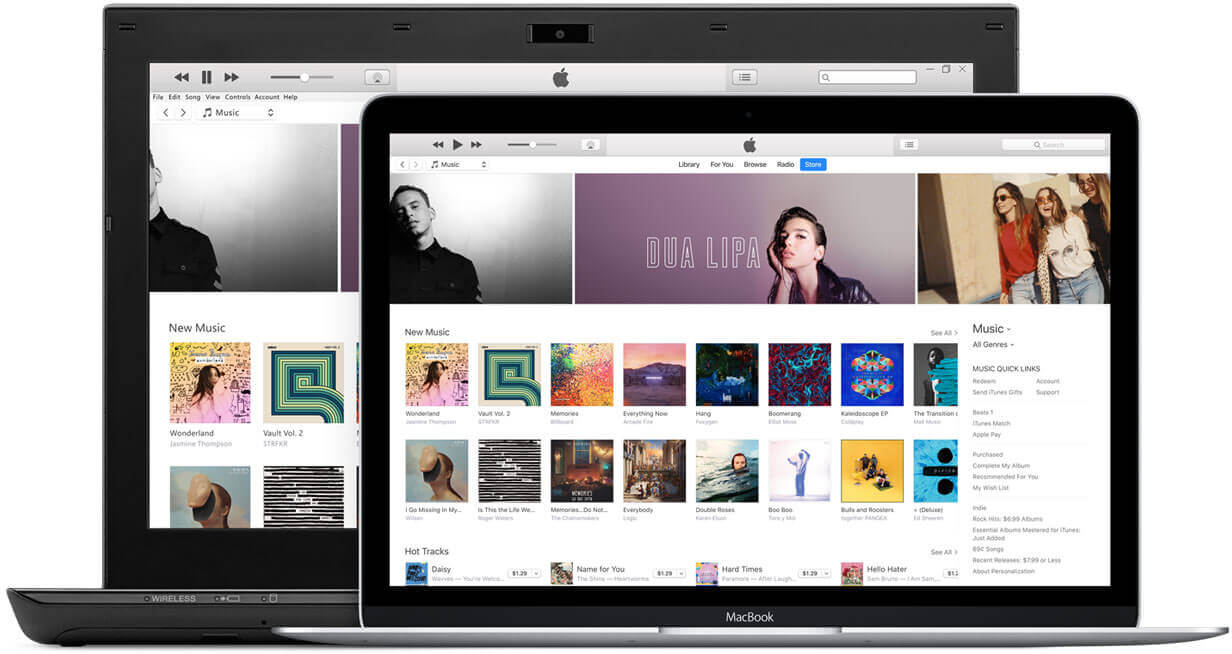 How to View iTunes Backup Files
How to View iTunes Backup Files Selectively But Much Faster
You may have assessed the iTunes backups on your computer with the paths mentioned above. However, they are the whole iTunes backups and when you try to recover data from the iTunes backups, your current will be covered at the same time. Thus, you may also need to know how to view your iTunes backups selectively.
You will need a powerful tool to view iTunes Backup Files faster and more selectively. This tool can view and retrieve all backup files that have been stored in your iTunes. Even if your iPhone is nowhere to be found, as long as you did back up your data to your iTunes, it is more than enough to view and recover them. FoneDog's iOS Data Recovery is the best tool to use to view iTunes Backup Files.
Note: This tool does not cause any harm to the computer or any iOS device. It is simply used for data recovery and viewing. You can scan the program with an anti-virus/malware software to make sure.
Follow the steps below of how to selectively access and view the iTunes backups:
Download iPhone Data Recovery.
Scan iTunes backup files.
View the files from iTunes backup.
Selective preview the data and recover data.
iOS Data Recovery Recover photos, videos, contacts, messages, call logs, WhatsApp data, and more. Recover data from iPhone, iTunes and iCloud. Compatible with latest iPhone 11, iPhone 11 pro and the latest iOS 13. Free Download Free Download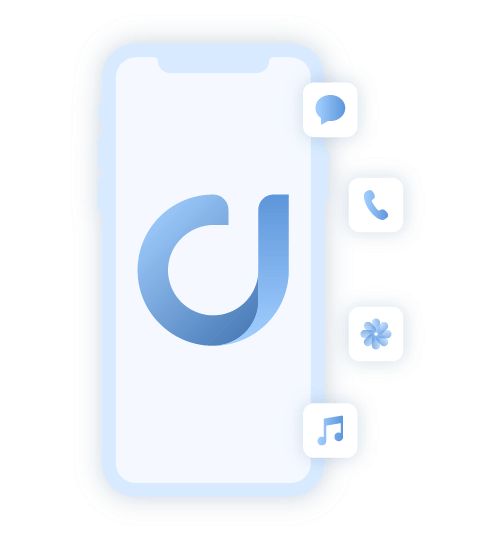 Step 1: Download iPhone Data Recovery
Download and install iOS Data Recovery from FoneDog's official website. Install and finish the installation then you're good to go.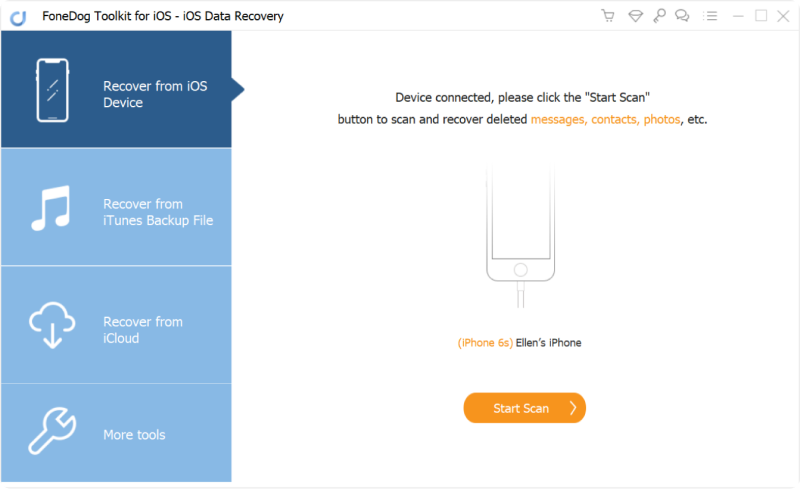 Download FoneDog - iOS Data Recovery -- Step1
Step 2: Scan iTunes Backup Files
After the installation process and launching, run the program. You will then see 3 options to choose how to view your backup files.
To view iTunes Backup Files, simply click Recover from iTunes Backup File.
After clicking it, the list of all the backups that you made will then be shown in the program along with their Name, Latest Backup Date, and Serial Number.
Select the backup file listed in the previous step that you want to view and click Start Scan.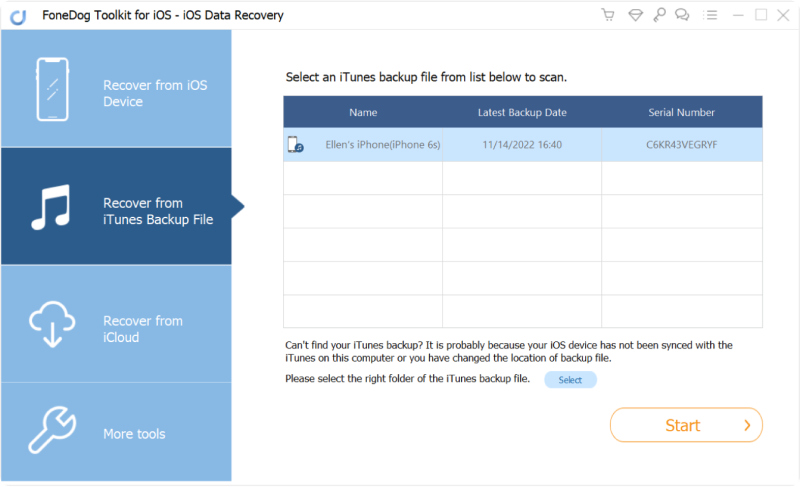 ScaniTunes Backup File -- Step2
Step 3: View The Files from iTunes Files
When the program finished scanning, all the data will be shown in a separate category to organize all the data. You can view all data from iTunes Backup Files that you want to view.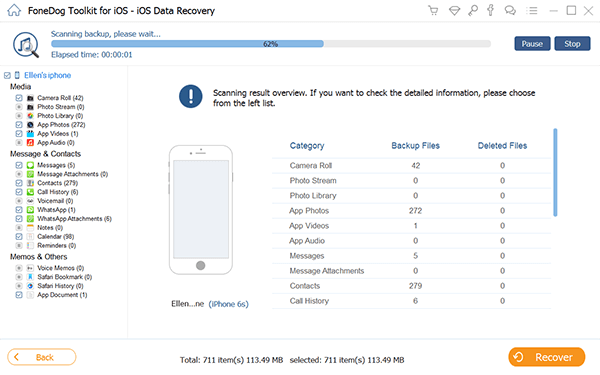 Start Scan and Preview Files -- Step3
Step 4: Selectively Recover the Files You Need
You can recover the photos, videos, and some music in your gallery in the Media Category, while you can recover messages, contacts, message attachments, call history, voicemail, and WhatsApp messages and attachments in the Message & Contacts Category, lastly, in the Memos & Others Category, you can recover all the documents such as notes, calendar, reminders, voice memos, Safari bookmark, and app documents.
You can view each file back clicking each category and sub-category. You can also choose which file to recover if you desired to recover some.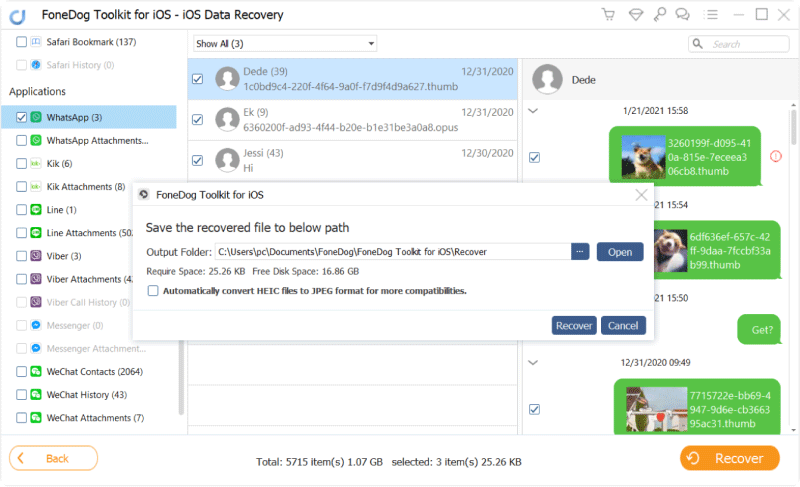 Selectively Recover Files -- Step4
These are the simple steps on how to view iTunes Backup Files. It is an easy process and does not require more technical knowledge. Through iPhone Data Recovery, you can do almost anything from viewing to recovering your data files from your iOS device.
This process is true for all Apple devices such as Pro/Air/mini versions of iPad, 4/5/6 versions of iPod touch, and more especially iPhone 6/7/8/X/11, iPhone 5s/6s/7plus/8plus.
Video Guide: Selectively View iTunes Backup Files
Bonus Tip: How to Sync Your iOS Device to iTunes
Now that you know how to view iTunes Backup Files, it is relevant to learn how to sync your iOS device to iTunes to ensure the safety of all your data.
For this process, connect your iOS device to the computer using a USB cable then open iTunes. In the top left corner of the iTunes' interface, click the phone icon. There will be pop up message going to appear on the screen that will guide you through all the process.
Before going through the instructions, you must provide a verification code to gain access to your iTunes account. Your device will then appear in iTunes. Under the Summary tab, you can sync the files by checking the box next to each item that you want to sync.
You can sync items like Movies, Music, TV Shows, Podcasts, Books, Photos, and Info. When you're done checking the boxes, simply click Apply and the syncing will automatically begin. Then, your device will be officially synced to iTunes.
Now you probably know how to view iTunes Backup File using iPhone Data Recovery, sync your iOS device to iTunes, and locate where the synced file is placed. These 3 things are important when you are managing your data accordingly. Each of these processes has purposes and use for the benefit of an iOS device user.
Make sure to sync all your data always so if you happen to lose a certain data like messages, contacts, and photos, you can easily recover them. Backing up is like a shield to an unwanted data loss that could potentially cause trouble to you in the future.
People Also ReadHow to Restore iCloud Backup from iPhone7 SelectivelyHow to View Deleted Text Messages form iPhone