"Is it true that I can easily share Wi-Fi password with friends in the new iOS 11?"
Yes, you read it right, iOS 11 Wi-Fi Sharing is here! With the recent launch of the newest iOS 11, there have been more added features that will certainly delight and excite all iOS users and one of the most surprising is the Wi-Fi password sharing capability. There are so much more in store in the new iOS 11 that will surely hook everyone.

Apple is keeping everyone on the lookout to all the improvements they do on iOS 11 and it keeps getting better and better as they are nearing the day for official launching. When they first announced the beta release of iOS 11, they kept silent about the iOS Wi-Fi sharing feature but focused on other improvements such as the control center and much more.

Developers were too excited to share this iOS 11 Wi-Fi sharing as well when they discovered themselves this cool trick Apple has hidden.So before you head on and start telling your friends about this good news, let us get to know more amazing information about iOS 11 Wi-Fi sharing to keep you handy.
Part 1. What is iOS 11 Wi-Fi Sharing?Part 2. How does iOS 11 Wi-Fi Sharing Work?Part 3. Recommendation
Part 1. What is iOS 11 Wi-Fi Sharing?
From the name itself, Wi-Fi sharing, this feature lets you access wirelessly the network of your friends easily without dreading to enter the password one by one or searching the back of the router just to gain internet access. But of course, before you can enjoy the Wi-Fi sharing, you have to meet the most important requirement: the iOS 11.

All iDevices should be running on the latest iOS 11 version to be able to fully use the Wi-Fi password sharing feature. Unlike hotspot, iOS 11 Wi-Fi sharing is more convenient because it does not require passcode a to be given and entered manually, this new feature will allow you to selectively choose and send the password to. While this is yet the information we have on iOS 11 Wi-Fi sharing, for sure, there are other cool ways to master them when it is officially launched.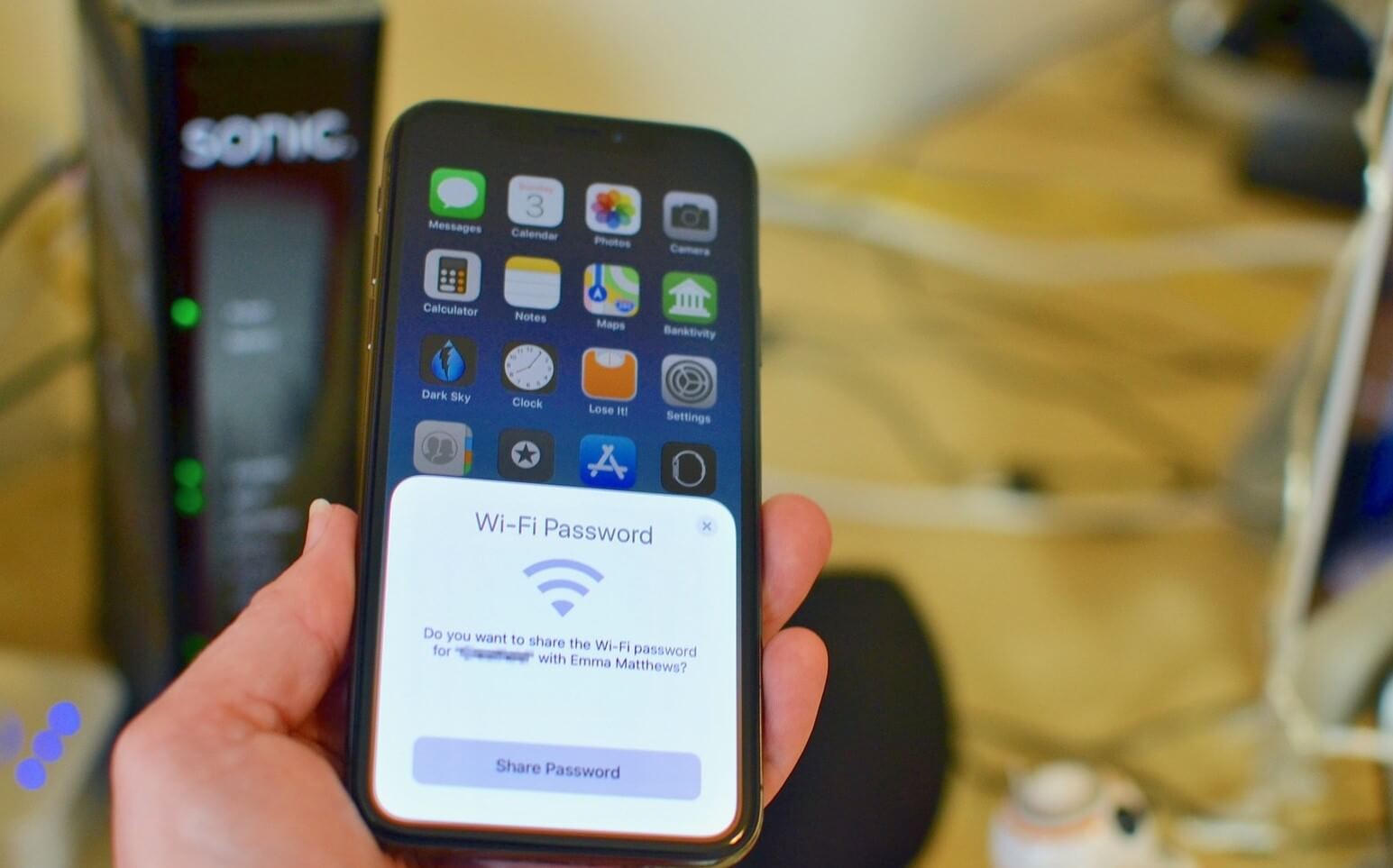 Part 2. How does iOS 11 Wi-Fi Sharing Work?
The iOS 11 Wi-Fi sharing is so simple and easy to do. For example, when you have an iPad with iOS 11 connected to a wireless network and then a friend arrives with an iPhone running on iOS 11, you can let him join your wireless connection on just a single tap. If the devices are close to each other, there will be a pop up on the iPad that an iOS device is attempting to join the network with the password field ready on display.

The iPad can easily send the password with just a tap and the password field will be auto-populated on the iPhone. The iPhone can also request to join the network by simply pressing and holding on the network name and near an unlocked iPad that has the password and the iPad will confirm the connection when it receives a pop-up request. To better understand how iOS 11 Wi-Fi sharing works, refer below:

Step 1. Request to Join the Network
When you are with friends and they got Wi-Fi and you don't have the password yet, access the wireless network via Settings and choose the targeted Wi-Fi name. There are two ways to get the password:

Import the password and join – this is when you are familiar with the password.
Pressing the Wi-Fi name and send the request to the targeted iOS device which has the password details.
Step 2. Ask for Sharing
Because sharing is caring, you can simply ask the targeted device to confirm your request if you have chosen the second option above. To do this, press and hold the Wi-Fi name and it will send your request to join in. You will see the password field on your iOS device still waiting for the entry.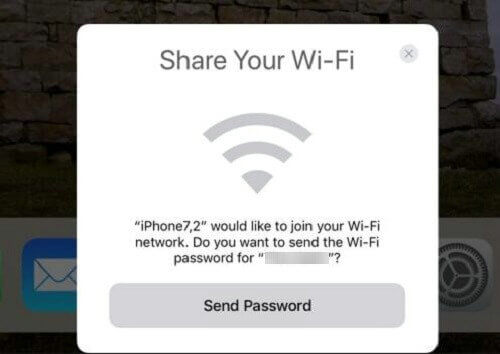 Step 3. Confirm Request
The wireless source will then receive a pop-up message that your iOS device is requesting to join the network. With just a tap, he can send you the password right away.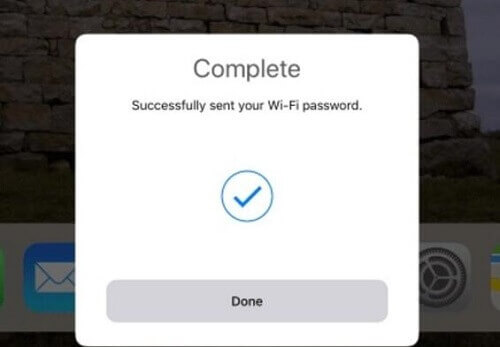 Step 4. Password Auto-populated
When the Wi-Fi source has finally confirmed your request, you can see that the password field is now auto-populated and tap Join to begin the surfing.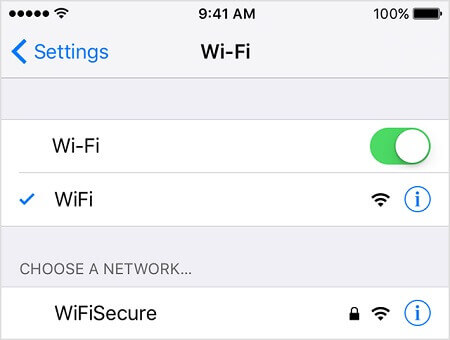 This iOS 11 Wi-Fi sharing capability is a new way to share the wireless connection privately without letting them know the password as well as without any hassle for you to change the password every single time. It will share the password automatically. No need to key in those weird character and number combination just to use the internet.
Part 3. Recommendation
That is just how simple the process will be in order to do iOS 11 Wi-Fi sharing. No need for third party apps or software and even jailbreaking in order to use this kind of feature. So if you are too excited and cannot wait for the official launching of the iOS 11, head over and sign up for Apple Beta Program where you can be part of the team of developers to test the new iOS version to make it better and stable.

You can download and install the new iOS 11 beta version and be the first from your friends to experience all the great features and stuff Apple has prepared for us. You can also be an onset expert with FoneDog iOS System Recovery when you download and install iOS 11 beta version.

This software will walk you through the steps on how to navigate and use iOS 11 beta versions by reading through all the helpful guides and discover more amazing things about iOS 11 Wi-Fi sharing. FoneDog iOS System Recovery is also a perfect iOS partner that can easily fix any issues on iPhone, iPad, and iPod Touch like stuck on Recovery Mode, White Screen, Bricking, stuck on Apple logo, Black Screen, Red Screen and much more.

So in case, you might experience some faulty steps, you can always rely on FoneDog iOS System Recovery to resolve these annoying issues. Tell your friends about the new iOS 11 Wi-Fi sharing feature and together explore the never-ending possibilities in mobile technology.
You can watch the video below to learn about FoneDog Toolkit - iOS System Recovery.