"I need help, my WhatsApp voice is not playing! I can't seem to hear the other line when calling, what will I do?"
Like your phone calling features, WhatsApp also provides calling services to any mobile number as long as you are connected to the internet.
There are users who complain about their WhatsApp voice calls that are not being heard and voice clips not playing. If you are one of them, then let this article guide you on the 6 best fixes for WhatsApp voice not playing.
Part 1. Methods to Fix WhatsApp Voice not Playing
Part 2. Recommendations for WhatsApp Data Transfer
Part 3. Conclusions
Part 1. Methods to Fix WhatsApp Voice not Playing
Method 1. Restart Your Phone And Increase Volume
Perhaps, basically, restarting your phone almost resolves any kinds of issues such as WhatsApp being unavailable when they are in minor status.
When you realize that your WhatsApp voice is not playing or recording, then a power cycle can help. Simply press the Power button on your iPhone until the device is completely off.
A minute or two after, you can turn the Smartphone on and check to see if you can now send and play WhatsApp voice.
Another setting to check is the phone's volume, it may be because it's been set to silent or to its lowest sound volume. If you have been using a headset, make sure it's not loose or muted. Try playing your WhatsApp voice again.
Method 2. Update WhatsApp
Every now and then, app developers roll out new updates to fix bugs and add new features. In case you haven't updated your WhatsApp for quite a while, maybe it's time to check it now.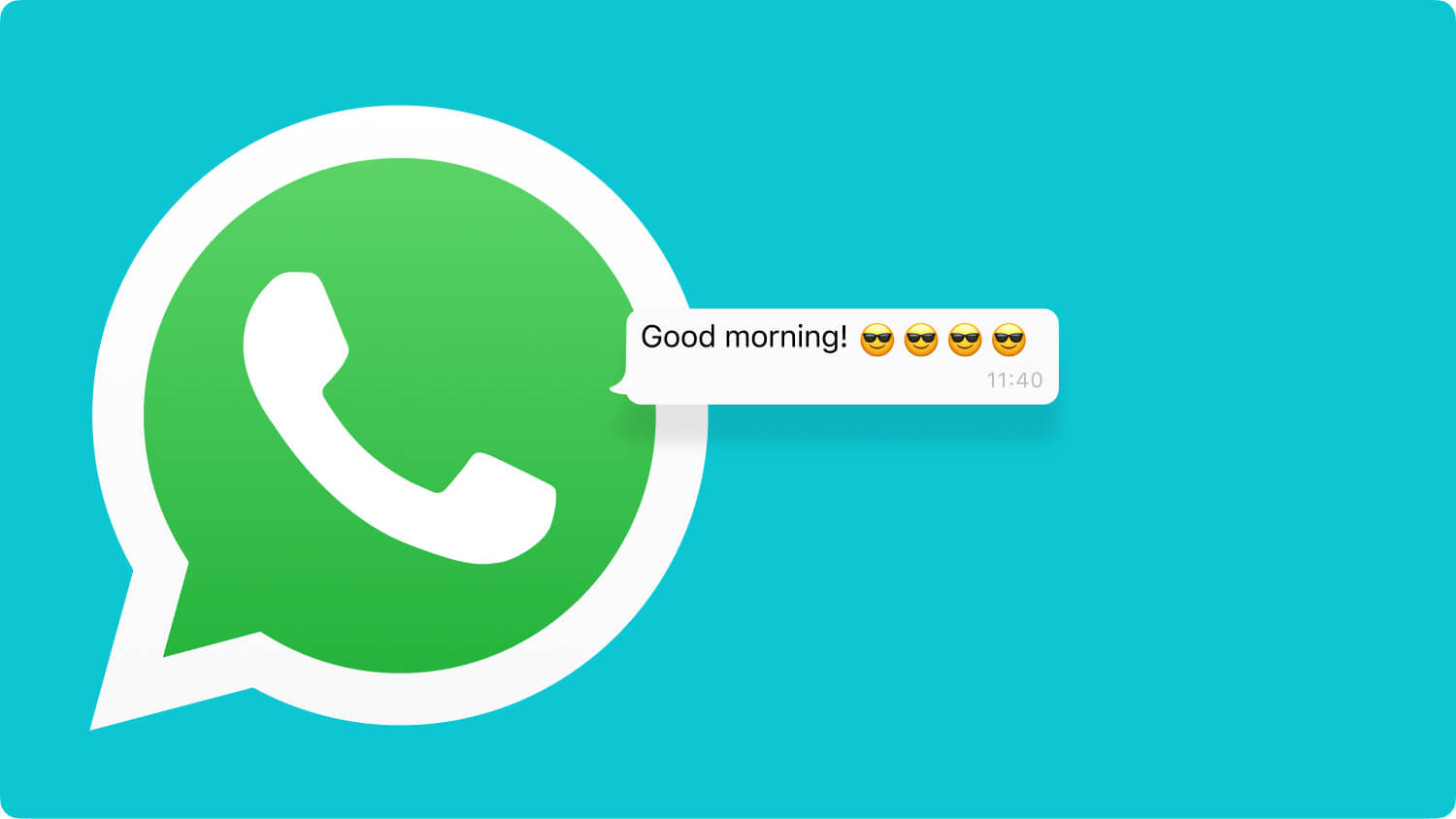 Open your AppStore and find WhatsApp, you can easily see if it has a new update. Tap the update button and follow the instructions. It won't take a while to do this as long as you got a good internet connection.
After updating your WhatsApp, try sending a voice message or call to see if your WhatsApp voice is now playing.
Note:
Other apps force closes when there is a new update. They don't function well and forces you to visit the AppStore to update.
Method 3. Enable WhatsApp Microphone Permission on iOS
If your main concern is WhatsApp voice message not playing, then maybe your microphone was not given permission to work during sending and receiving voice messages.
Most apps that feature calling or recording need microphone permissions, and sometimes a few of them are not turned on by default. You can check your iPhone if you have granted permission by going to:
Settings
Scroll to find WhatsApp
Under Allow WhatsApp to Access, toggle the bar for Microphone
Restart your iPhone
Open the app and retry recording a voice clip
Method 4. Turn Off Other Voice Recording Apps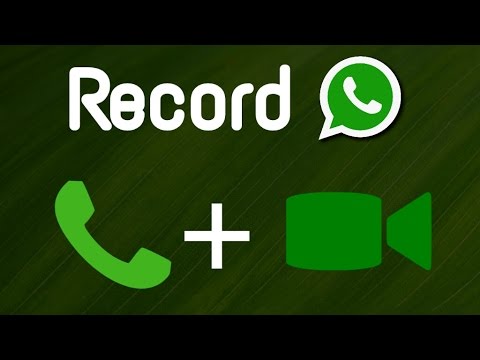 Are you using other call recording or screen recording apps apart from WhatsApp? If yes, these apps might interfere with the way you listen or record your WhatsApp voice messages or even call.
You can temporarily turn off these other apps to give way to your WhatsApp, if necessary.
Method 5. Check Your Proximity Sensor
Another thing to consider when you can't hear your WhatsApp voice is the proximity sensor. This feature detects if you are holding the phone near your ears so it can automatically shut the screen off to disable the keypad or touchscreen from tapping or pressing. It also reduces battery consumption from the screen display.
Do you notice the tiny dot above your iPhone's speaker on the front? Well, that is the proximity sensor. And usually, screen protectors and accessories can cover this part and that is where you might get issues with your calls and voice messages.
Make sure that this area is not covered while listening to your WhatsApp voice messages. Try removing your casing and check if the voice messages are now playing. Doing such a simple task can resolve this WhatsApp voice not playing issue.
Method 6. Re-install WhatsApp
When all these methods fail, your last resort is to remove WhatsApp from your iPhone and reinstall it. WhatsApp like any other apps saves your information like app data, app cache, and, settings.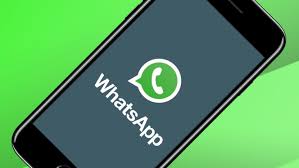 When you delete and reinstall the app, all the app data, cache, and settings will be wiped off. Reinstalling gives you an extra space used by the user's data. Many users are afraid to do this since they believe that their data will be lost.
However, most of the apps today are associated with your account or username (Google, Apple, etc.). Your data is stored under this username and not on the phone or the app. But not with WhatsApp. The messages are automatically stored and saved to your phone's memory, on a daily basis.
Turning on a manual backup can help you restore your chat history when needed. When it comes to WhatsApp voice messages, these are stored in Google Drive or iCloud. So before you head on and delete your WhatsApp, make sure to verify if you have created or turned on your backup.
To backup your WhatsApp follow messages, follow these steps:
Launch WhatsApp on the iPhone
Go to More Options
Open Settings
Select Chats
Tap Chats Backup
Choose Backup
The messages are saved on the iCloud, or you may opt to use your Google Drive. Simply follow the onscreen instructions on how to complete the backup.
How to Backup WhatsApp with iTunes?
If you prefer not to use iCloud, you can alternatively use iTunes. Here are the steps on how you can backup your WhatsApp using iTunes:
Launch iTunes on your computer
Connect the iPhone with a USB cable. If necessary, tap Trust This Computer if this note is showing on your screen
Click your iPhone on the iTunes menu
Go to the Summary pane
Select Backup Now
Now that you are certain you got your WhatsApp voice messages all backed up, you can go ahead and delete the app and reinstall it.
You can follow the installation instructions given by WhatsApp. Just make sure you are using the same mobile number. Continue to follow the prompts and select the most recent iCloud backup. There are two things you need to consider here, you must use the same mobile number and Apple ID to restore your backup.
It does seem a bit confusing to use iCloud or iTunes in backing up your WhatsApp data. And for iTunes, it actually backs up the entire phone data and not only WhatsApp. There is a tendency that it will overwrite your existing backup.
Part 2. Recommendations for WhatsApp Data Transfer
FoneDog WhatsApp Transfer is a dedicated backup and restores software that allows you to selectively set and retrieve WhatsApp voice messages only. You no longer need to beat around the bush in saving your important voice clips. What you can do is simply run this software and it will provide you with seamless options to save and restore your WhatsApp data.
Part 3. Conclusions
WhatsApp is one of the most popular callings and messaging apps today yet many users still overlook the option to back up their data, causing data loss and stress. Like how you protect your phone in general, you can also save your voice messages in WhatsApp.
Just like what happened to our user who reported that his/her WhatsApp voice is not playing. There are a lot of possible issues that may have caused this but fortunately, there are also plenty of methods that could rectify it.
In this article, you were given the six best fixes to resolve the WhatsApp voice not playing issue. And in case you need a steady and handy WhatsApp backup, FoneDog WhatsApp Transfer is definitely the most ideal choice.
People Also ReadTips On How to Fix WhatsApp Stopped Working on my MacHow to Recover Deleted WhatsApp Messages on RedMi Note 5 Pro [2021 Updated]