How to Restore Deleted WhatsApp Messages on iPhone
by Wian LJ | Lasted Updated 2018-03-13 09:27:39
Part 1. WhatsApp Messages on iPhone are Deleted Accidentally
How do I restore my accidentally deleted WhatsApp messages?
iPhone became a hot and popular mobile device since smartphones took over this generation. Over the years, messaging has undergone a series of a facelift and one of the most used SMS (Short Messaging Service) apps ever developed is the WhatsApp messenger. This app has been successful in delivering an interactive messaging service and cool features. WhatsApp Messenger is also the most popular app for iPhone users used in sending text messages, photos, files and videos, calling mobiles, video calls and group chats. However, there are instances when you accidentally hit delete chat or remove conversation resulting to a stressful day. According to WhatsApp announcement, they don't store deleted WhatsApp messages on their servers so most likely you are left with no other options than to start stressing yourself out. You would delve into possible solutions on how to retrieve those deleted WhatsApp messages back since they mean so much importance. Most iPhone data losses are usually caused by user errors; these may be accidentally deleting or restoring it to default setups, software crashing or hardware issues.
Part 2. Don't Panic, Backups Can Help Get Back Lost WhatsApp Messages
The good news is there are many solutions on how to restore those important deleted WhatsApp messages. If you have backed up your iPhone using iCloud, you can simply restore your chat history without any sweat. Before rushing through, make sure you have an existing iCloud back-up. You can check it by going to WhatsApp Settings>Chats >Chat Back-Up. Once you have confirmed the last dated back-up, you may uninstall WhatsApp and reinstall it from the App store. After reinstalling, follow the steps into downloading WhatsApp and verifying your mobile number up until restoring the chat histories. Remember, you can only restore Whatsapp chat histories from the same mobile number. If you have a shared iCloud account on multiple devices, you can choose to back-up each device separately.
To avoid any data losses in the future, make sure to take back-ups often. There are several ways on how to enable back-ups on your iPhone. Here are a few: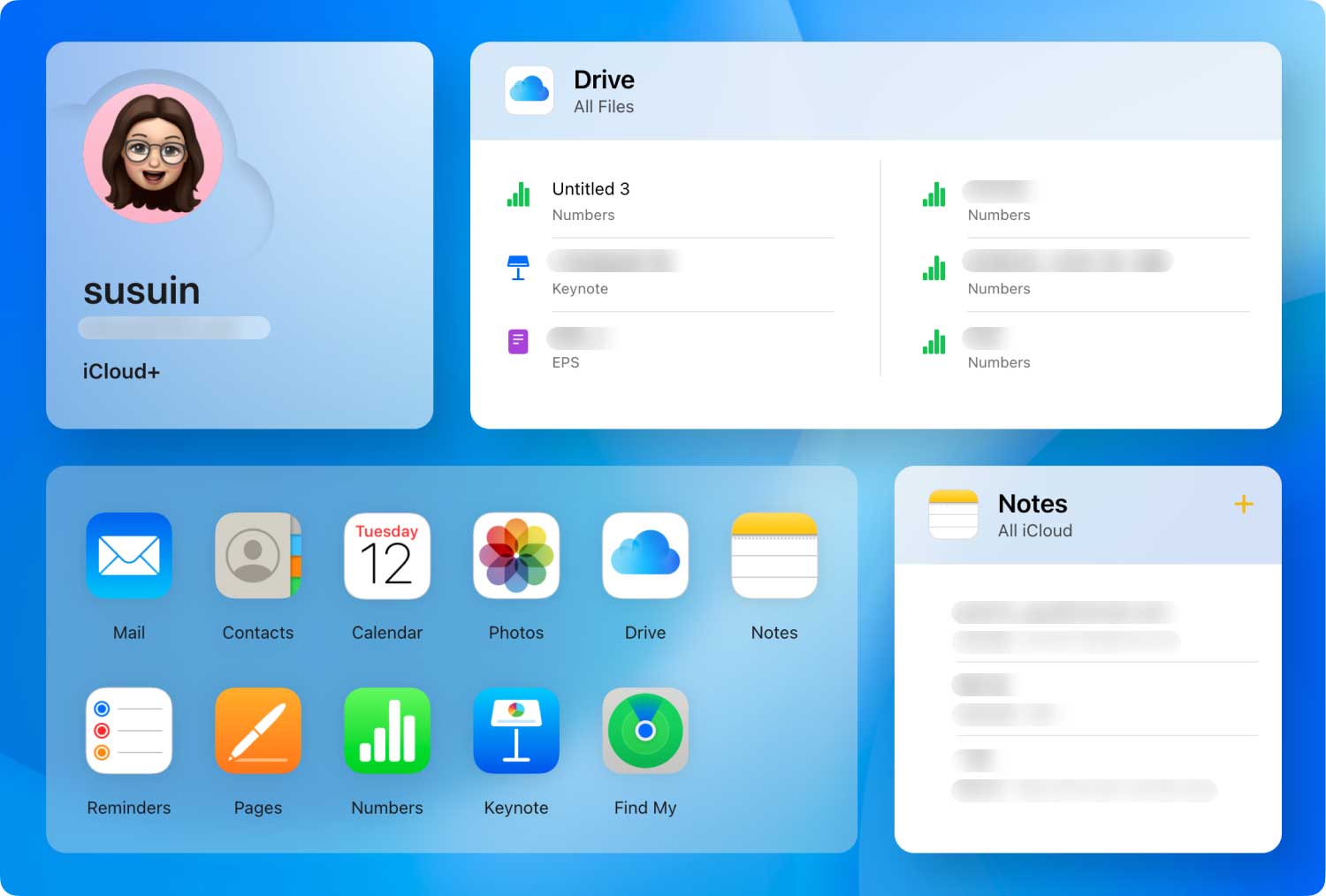 Automatic iCloud Back-up
You can automatically back-up your iPhone into iCloud without the fear of any data losses or any unexpected incidents.
Simply turn on iCloud Backup, for iOS 10.2 and higher go to Settings> Device Name > iCloud, iCloud Backup. For iOS 10.2 or earlier, go to Settings> iCloud>Backup.

Make sure to charge or connect the iPhone to a power source to avoid any interruptions.

Connect your iPhone to a wireless network.

Have enough space in your iCloud to do the automatic backup. By default, iPhone has 5 GB space in iCloud to store and backup data but can be upgraded through purchasing if you need more space.
iTunes Back-up
Another way to make sure you have device backup is to use iTunes. iTunes is a media library where you can store your music collection and manage other device data.
Connect your iPhone to a laptop or computer (Windows or Mac)

Enter the passcode assigned and follow the onscreen process

Select the device to be accessed in iTunes (iPhone 6S for example)

You have an option to save Health and Activity data or skip the process and continue on Back Up Now.
Once the backup is finished, you can check the stored data under> Device Preferences> Devices> Device Backups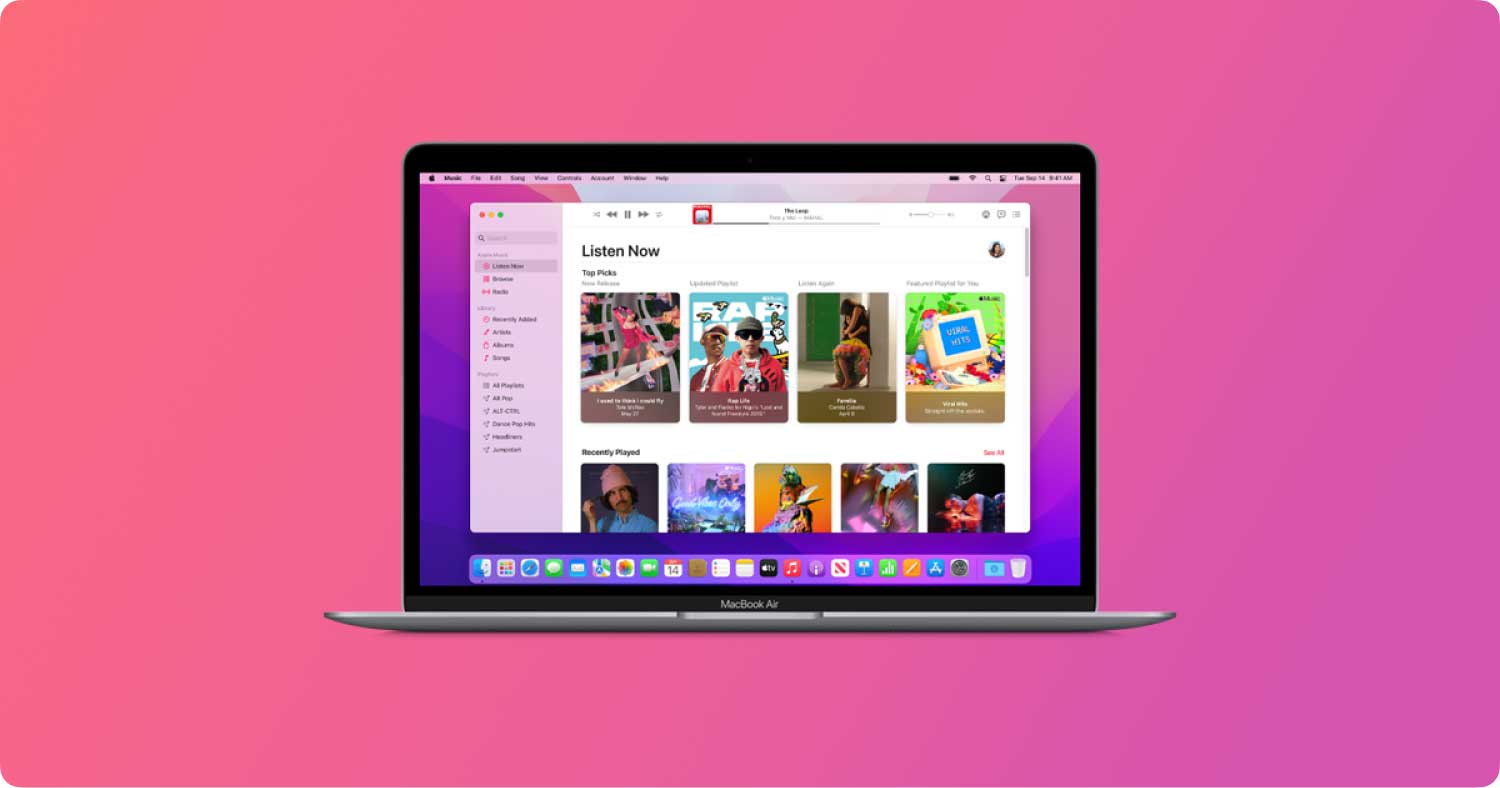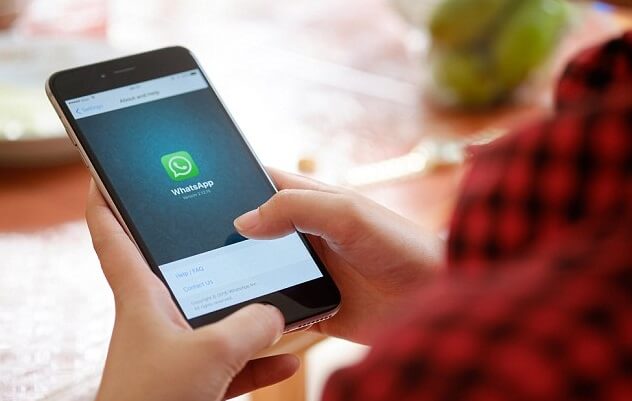 Email
If you have an extremely important WhatsApp conversation for personal or business, you can also save the conversation by emailing it to yourself or to your friend to avoid deleting it. This is one way of the easiest and fastest way to get a copy of the conversation however it might be taking much time sending the conversations one by one.
Choose and open the desired WhatsApp messages you want to save and email.

Tap on the recipient's name or the group name in the navigation bar.

Scroll down and tap Export Chat.

Choose if you want to Attach Media or just simply email the conversation.

Select the Email app.

Enter your email address or your friend's email address and tap Send.
Part 3. 3rd Party Data Recovery Software to Restore Deleted WhatsApp Messages
When all else fails, things are so depressing when you have already exhausted the possible options to restore deleted WhatsApp messages you have known and searched on. Restoring your device with backups is really time-consuming that it may even affect your phone usage plus it may cause other unwanted scenarios. However, there is 3rd party recovery software that promise to save your heartaches. There is a thousand recovery software available online but only choose the best and the trusted software in the industry. Introducing FoneDog toolkit, the world's 1st iPhone data recovery software; this software can simply recover photos, videos, deleted WhatsApp messages, messaging, contacts, and much more in a user-friendly setup. There is no need for a technical expert to use FoneDog toolkit software, there is a step-by-step guide on how to use navigate through. FoneDog is 100% safe to use, guaranteed and effective for iPhone, iPod Touch, and iPad. You can even try and test the software for free. FoneDog is so simple to use as Connect, Scan, and Recover.
Part 4. Recover deleted WhatsApp Messages Selectively with FoneDog Software
The best part in using FoneDog software is that it is the highest rated recovery software in the industry which makes it so reliable and safe. It is highly reviewed and recommended by other consumers and can testify its benefits. You can recover most deleted WhatsApp messages even without back-ups made. There are 3 options on how you can retrieve those deleted files back. Carefully analyze your iPhone recovery scenario and choose from the following effective methods: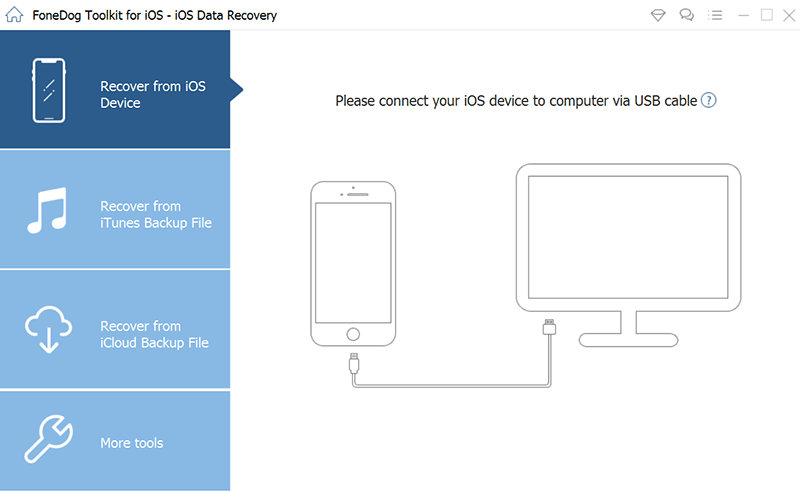 1. Recover Data directly from iOS
Launch FoneDog and connect your iPhone

Scan iOS device to search for deleted data

Under "Deleted Data from the Device" there are different categories found. Choose the "Messages and Attachments" since you would like to restore deleted WhatsApp messages, then click Scan.

The next screen will take you on the different file types and gallery which you have deleted on the left side panel.

Choose the WhatsApp messages content you want to recover and select "Recover"
2. Selectively recover deleted WhatsApp messages via iCloud Back-up
This process is only available if you have updated iCloud and FoneDog allows you to extract those deleted WhatsApp messages you only need to recover. FoneDog extractor is one of the most reliable iCloud extractors which delivers efficiency and convenience to iPhone users.
Choose recover from iCloud Backup File and sign in with your respective iCloud username and password

You will see a list of all the iCloud backups you have stored and on which devices. Choose the device and the back-up you need and click Scan

The next screen will allow you to go over the WhatsApp message gallery and from here you can choose those important deleted WhatsApp messages you want to recover. After carefully selecting the messages, click "Recover"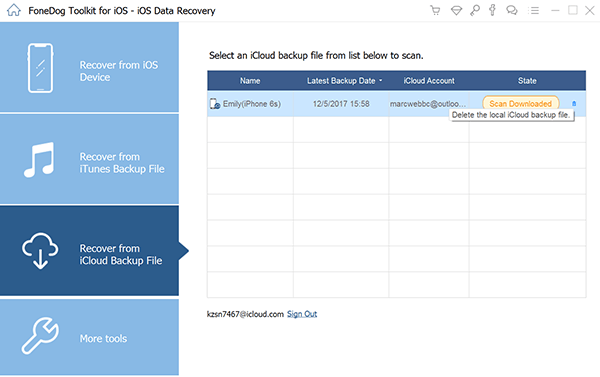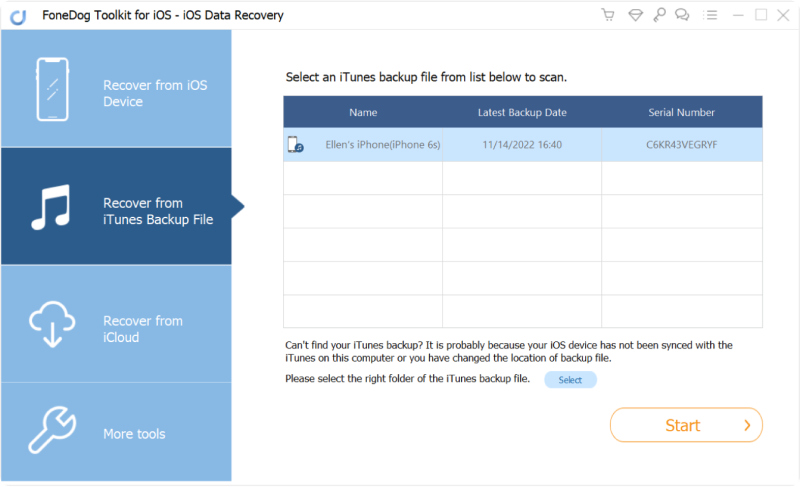 3. Selectively recover deleted WhatsApp messages via iTunes Back-up
This option is available for those iPhone users who use iTunes as their backup source. Dr.fone iTunes extractor can retrieve old and deleted files and messages back even if the iTunes get corrupted.
After the software has launched and the iPhone connected, choose Recover from iTunes Backup File on the left side panel.

Select the file type (Messages) you want to recover and click "Scan"
Review the WhatsApp conversation lists you had deleted and choose the ones you need to recover by clicking "Recover"
All these steps will create a folder and save it on your desktop for easier and faster navigation.
Video Guide: How to Restore Deleted WhatsApp Messages on iPhone
Part 5. Recommendations for Retrieving Deleted WhatsApp Messages
Third party recovery software help mediates any data loss to your iPhone. It has more flexible and user-friendly options that users can depend on. However, the only thing to bear in mind upon using this software is to only use the most trusted and highly recommended product. FoneDog offers three modules on data recovery: "Recover from iTunes Backup File", "Recover from iCloud Backup File", and "Recover Data directly from iOS" these options can easily retrieve deleted WhatsApp messages and media or file attachments without any complicated process. This software was made for the convenience of iPhone users to easily and efficiently retrieve any lost or accidentally deleted files so you can still get hold of your important information. FoneDog free version allows you to preview the features of this recovery software and with limited activities however you can always upgrade to a full version to unlock its full potential. Backups are helpful too but they usually take a longer time before you can fully restore your iPhone. With FoneDog toolkit, you are now confident that whatever happens to your iPhone, you have the peace of mind that all your deleted WhatsApp messages and other media contents are easily restored in just a few clicks.
How to Restore Deleted WhatsApp Messages on iPhone