"Please help me, my iPhone 5 S is stuck in recovery mode and I tried everything to restore it and nothing happened. I already changed the USB cable and updated the iTunes, but the same thing happened, the same iTunes error 2009 is showing. Now my phone is a total mess" ~ iPhone 5 user comment
When iOS users are trying to update or restore their devices, there comes a time when unexpected errors pop up such as iTunes Error 2009 or iPhone Error 2009 and much more. The worst part of these errors is you cannot do anything with the phone unless the issue is fixed.
There have been series of error codes that have been bothering iOS users every now and then especially in trying to find effective fixes. Although iOS is said to be the most stable operating system, still it has its own share of technicalities leaving every user in headaches.
There are many possible ways to fix this kind of error but to how effective it is, that will be case specific. So before we proceed in giving out ways to fix this iTunes Error 2009, let's get to know the root cause or possible causes of this error first.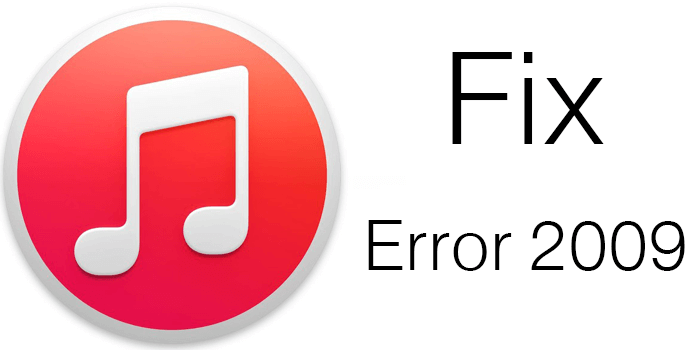 Fix iTunes Error 2009 (iPhone Error 2009)
Before We Fix iTunes Error 2009:
Having concentrated on software development for several years, we have created an easy-to-use and powerful tool for troubleshooting your problems.
Here is a tip: Download FoneDog iOS System Recovery to fix iTunes error 2009 easily, as well as any other iOS system issues. In case you want to fix it all on your own, we have also gathered some information and common solutions below.
iOS System Recovery Fix with various iOS system issues like recovery mode, DFU mode, white screen looping on start, etc. Fix your iOS device to normal from white Apple logo, black screen, blue screen, red screen. Only fix your iOS to normal, no data loss at all. Fix iTunes Error 3600, Error 9, Error 14 and various iPhone Error codes Unfrozen your iPhone, iPad and iPod touch. Free Download Free Download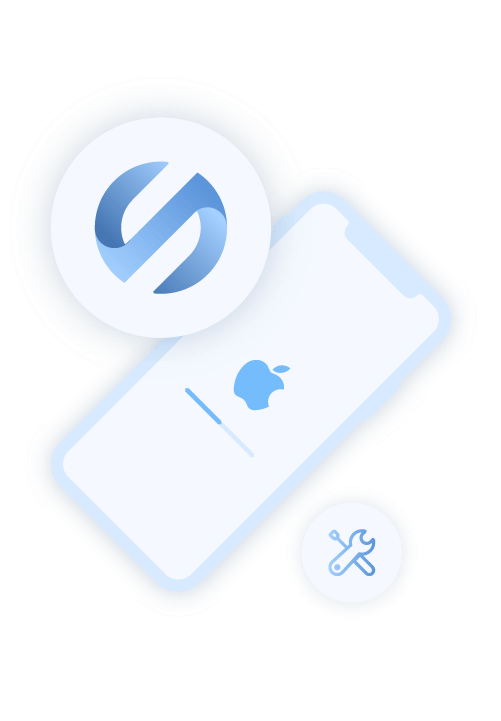 Part 1. What Is iPhone Error 2009 or iTunes Error 2009?Part 2. How to Avoid iTunes Error 2009?Part 3. Five Best Ways to Fix iPhone Error 2009 or iTunes Error 2009Part 4. Video Guide: How to Fix iTunes Error 2009 with iOS System Recovery
Part 1. What Is iPhone Error 2009 or iTunes Error 2009?
iPhone Error 2009 (or iTunes Error 2009) means your device is not able to update or restore your iPhone. It is commonly caused by third-party hardware-related issues such as USB cables, hubs, displays, and many more. Frequently it is an issue with the USB cable, the USB port, or the computer itself. This kind of error is easy to resolve; all you need is a presence of mind and a tiny bit of technical background.
Part 2. How to Avoid iTunes Error 2009?
In order to avoid getting this iTunes Error 2009 in the near future, or if you are already experiencing this, it is best that you practice effective methods to avoid and get rid of this iTunes Error 2009.
Always use the original USB cable that came along with your device. This is a common advice to all iOS owners, especially when connecting the device to a computer or USB ports. If you don't have it anymore, try using a different USB cable as long as it is from Apple.
If number 1 fails, try switching to a different USB port on your computer. Don't plug the USB cable into the keyboard.
If the above step doesn't work, switch to a USB port using a different computer.
If you still see the iTunes Error 2009, check for other USB-related issues, you may also check third-party anti-virus software, and then check other hardware.
Part 3. Five Best Ways to Fix iPhone Error 2009 or iTunes Error 2009
Below are the most effective solutions to fix iTunes Error 2009. Check out which among these will work for you. To fix iTunes error 2009:
Restart your computer and iOS device.
Update iTunes or reinstall iTunes.
Using FoneDog- iOS System Recovery to fix iTunes error 2009 without data loss.
Update Anti-Virus protection.
Disable iTunes Helper.
Solution 1. Restart Your Computer and iOS Device
This is by far the most basic troubleshooting ever known by all users of digital electronics. Most of the errors or issues can be quickly resolved by restarting the devices. So when you face this iTunes Error 2009, you can restart the computer or the iOS device and retry the update or restore once it restarted.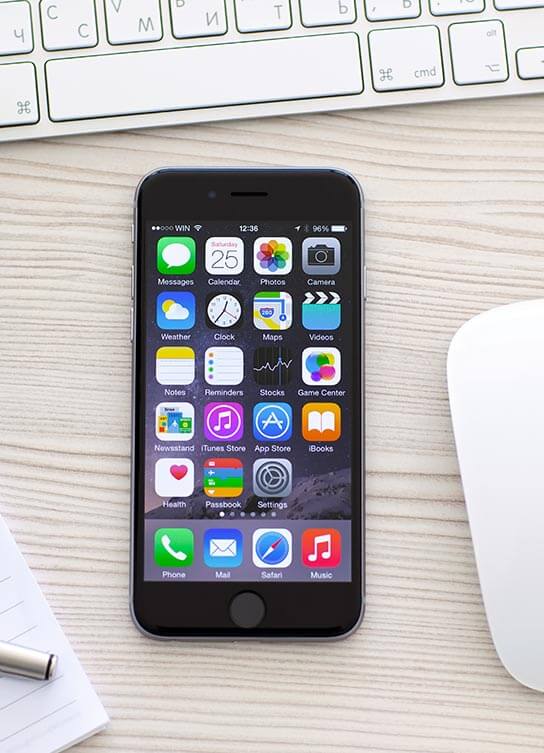 Restart iPhone to Fix Error 2009
Solution 2. Update iTunes or Reinstall iTunes
First, you need to check if there is an available iTunes update so you can download it. To check for available updates on your iTunes, follow these:


Open iTunes from your computer
Click Help from the top screen menus
Scroll down and click Check for Updates
If there is an available update, follow the guides to update your iTunes successfully. If otherwise, try to reinstall the iTunes by doing the steps below:
Reinstall iTunes
Uninstall the iTunes from your computer then download again using the latest version and install it. This time retry the restore/update process to verify if the issue has been fixed. If re-installing the iTunes did not help, try to update your Mac OS X to its latest version which can sometimes be a possible cause of iTunes Error 2009.
Update Mac OS X
On your Mac, check for an available Mac OS X software update so you can download it and start the whole restore or update process once again to see if iTunes Error 2009 is fixed. When the Mac OS X update still was not able to fix the issue, consider doing the next solution.
Solution 3. Fix iTunes Error 2009 Without Data Loss
More often, when you update or restore iOS devices, most of the recent apps, content settings, and other data are lost. So instead of just thinking about fixing the issue, it will be suppressed and added with another problem which is data loss.
When you have also exhausted yourself in trying to find a solution for iTunes Error 2009, you can just go ahead and discover the wonders of FoneDog- iOS System Recovery software. It is the most effective solution to all iOS system issues without incurring data like photos, Viber messages, videos loss. To learn how to use this program, follow these guides:
Step 1. Download, Install and Launch FoneDog- iOS System Recovery
Whether you are using Windows or Mac computer, you can easily download FoneDog- iOS System Recovery online and install it.
Launch the program after the successful installation until you reach the main menu.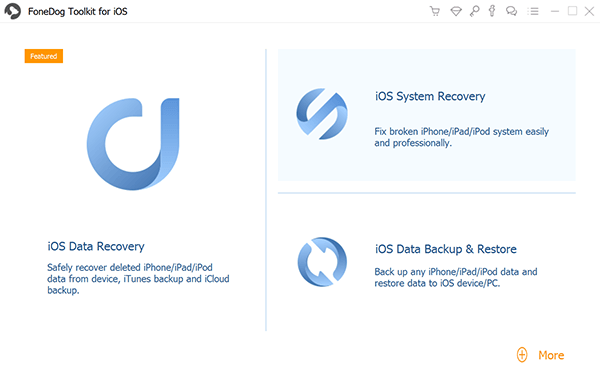 Step 2. Connect iOS Device
When you reach the main menu, click on System Recovery and start connecting your iOS device to the computer using an original USB cable.
(Note: Since you are having issues that are a potential hardware risk, we strongly recommend that you use only the original USB cable to avoid other issues.)
Once the program automatically detects your iOS device, click on Start to continue.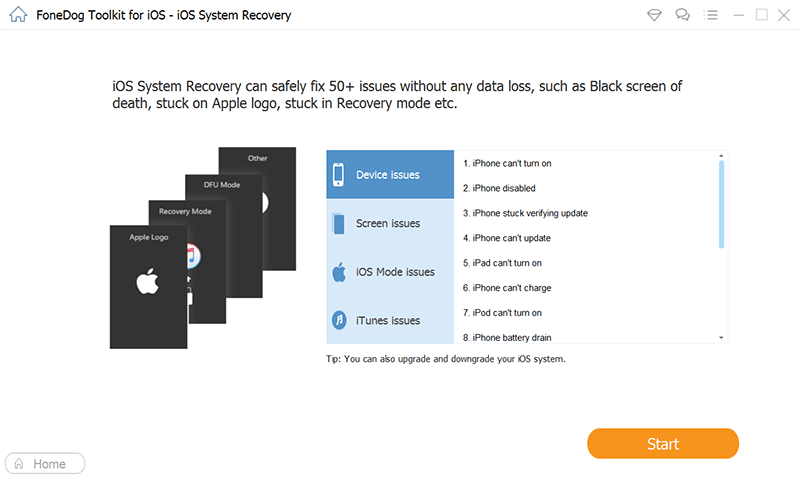 Step 3. Download Latest Firmware Package
FoneDog- iOS System Recovery will download the most recent firmware for your iOS device and will extract once done.
All you need to do is verify the correct make and model of the iOS device and click Download to continue to the next steps.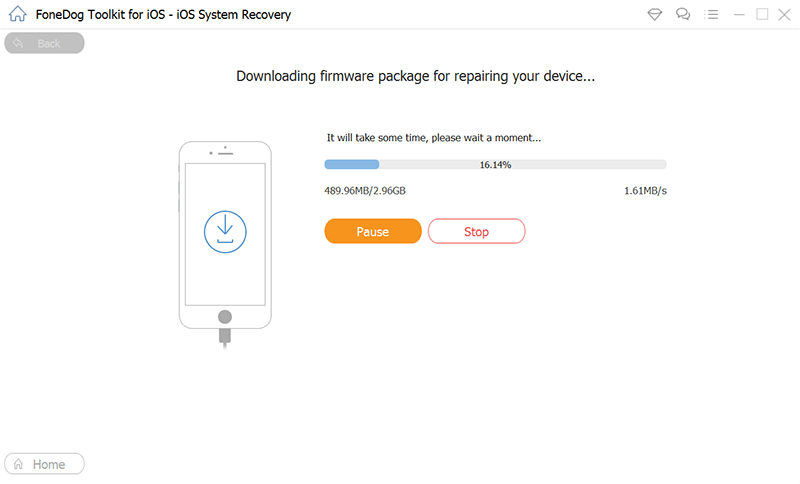 Step 4. Repair and Complete
The whole download and repair process may take a few minutes but will automatically prompt you on the screen once the entire fix is applied. When the device is fixed, everything is back to normal.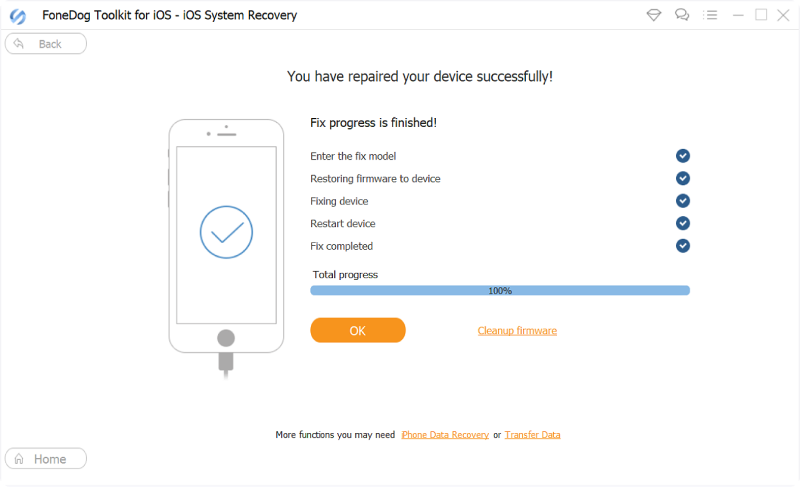 FoneDog- iOS System Recovery is only a click-through process that does not need any technical expertise. All you have to do is make sure everything is ready and wait until the entire recovery is completed. Now you don't have to dread over the iTunes Error 2009 issues anymore. You have FoneDog- iOS System Recovery that can help you anytime.
Solution 4. Update Anti-Virus Protection
If you are running anti-virus software which we all know is essential for the security of our computers, but you just faced this frustrating iTunes Error 2009. First, you have to check if the anti-virus program is updated. Some outdated malware protection software can cause unwanted issues in between and may be the main issue for iTunes Error 2009. Open your anti-virus and check for updates, if there are available updates, do it and retry the whole restore or update process in iTunes.
Solution 5. Disable iTunes Helper
On Mac Computer
Apart from using third-party system recovery software, you can also disable the iTunes helper in case the issue is still ongoing. Follow these steps on how to disable iTunes Helper on both Mac and Windows:
Open System Preferences by clicking the Apple logo from the top left corner of the screen.
Click on Users & Groups when the settings panel is opened. This section will allow you to modify the groups and users settings on Mac.
On the next screen, you need to click on your username from the left-side panel and then click on login items on the right-side panel to see all the items used when you rebooted the computer.
Look for iTunesHelper and click, and then click the (-) minus button below to remove the iTunesHelper.
This will resolve the iTunes Error 2009 after doing this last method.

On a Windows PC


Click on the Start and open Run command, you may also press the Windows key from the keyboard + R (Win + R).
Type in msconfig and hit enter
From the menu options seen, look for iTunesHelper, highlight and click End Process
Once the iTunesHelper has been disabled on your Windows computer, you can now continue the restore or update on your iOS device. You only need to keep iTunesHelper off until the entire process is done. It will be re-enabled soon after the update is finished.
Part 4. Video Guide: How to Fix iTunes Error 2009 with iOS System Recovery
From all the solutions discussed above, there is only one method that seems pretty easy and safe. That is to use FoneDog- iOS System Recovery, where it can safely resolve any iOS system issues like black/blank screen, white screen, stuck on Apple logo and even iTunes Error 2009 and much more.
This software can be used to recover your deleted text messages, contacts, photos and other data on the apps it supported.
This software is highly used and recommended by most iOS users and owners worldwide because of its efficiency and convenience. You can tell your friends about it too.