By Nathan E. Malpass, Last updated: September 27, 2020
"The contacts on my iPhone disappeared into thin air. How do I restore lost contacts on my iPhone without having to deal with complicated methods and programs?"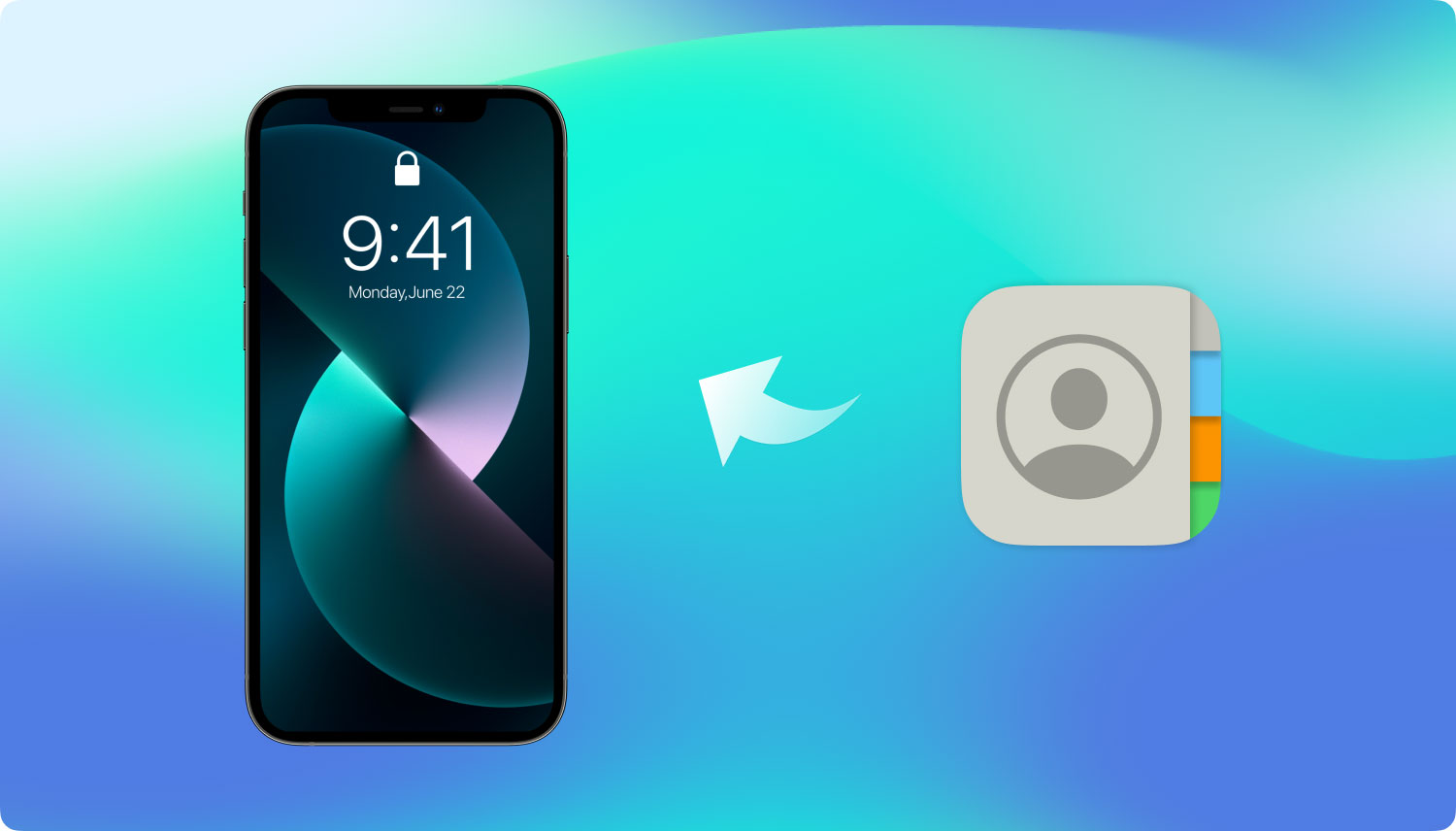 Recover iPhone Lost Contacts
Part 1. Recover iPhone Lost contacts? No problemPart 2. Get Back iPhone Lost Contacts Straight from Your BackupPart 3. Here Are 3 Simple and Safe Ways to Extract Your iPhone Lost ContactsPart 4. Video Guide: How to Recover iPhone Lost ContactsPart 5. Conclusion
Part 1. Recover iPhone Lost contacts? No problem
In the age of smartphones, contacts are as valuable as your photos, videos, and documents – if not more important. If you found yourself losing some or all of your contacts, there are so many ways to get them back. It's just up to you if you want the easy way out or not.Nevertheless, once you notice that your contacts are missing, here are some things you can try. Doing these steps would not guarantee that you'll get back your erased contacts. These are just some tips that would work if there were temporary errors or incorrect settings on your iPhone to recover iPhone lost contacts.
Restart your iPhone. Do this by pressing the Home button and Power button simultaneously. Hold it until the screen goes black and the Apple logo appears.
Check iCloud settings for Contacts. Go straight to Settings then iCloud, and check the toggle for If it's turned on, turn it off and select Delete From My iPhone, then tap the toggle to turn it on. If it is off, turn it on and select Replace your Contacts.
Reset network settings. Before proceeding, note that this will delete saved Wi-Fi passwords. Simply go to Settings and select General then Reset. Hit Reset Network Settings, input your passcode and click on Reset Network Settings.
Check Contacts Groups. Open your Contacts app and select Groups in the top left the corner. Click on All on My iPhone and tap Done.
After doing the above steps, try to refresh your Contacts and see if your lost contacts will appear. Lucky for you if they did. If not, don't lose hope yet. There are other means you can try.
Part 2. Get Back iPhone Lost Contacts Straight from Your Backup
There are 2 readily available backup programs for iPhone users: iCloud and iTunes. It's smart to sync your device to the said apps because they keep a duplicate of your files. They can be accessed anytime you need them. However, there are disadvantages to directly accessing your backup files, such as:
It is Inflexible, unsafe, and time-consuming.
You can only recover the whole backup file. That means restoring all your other files aside from your contacts.
You cannot selectively restore specific contacts from your contacts list.
Restoring the backup file requires resetting all your iPhone's data and settings.
You face the risk of losing files that were not synced with iCloud and iTunes.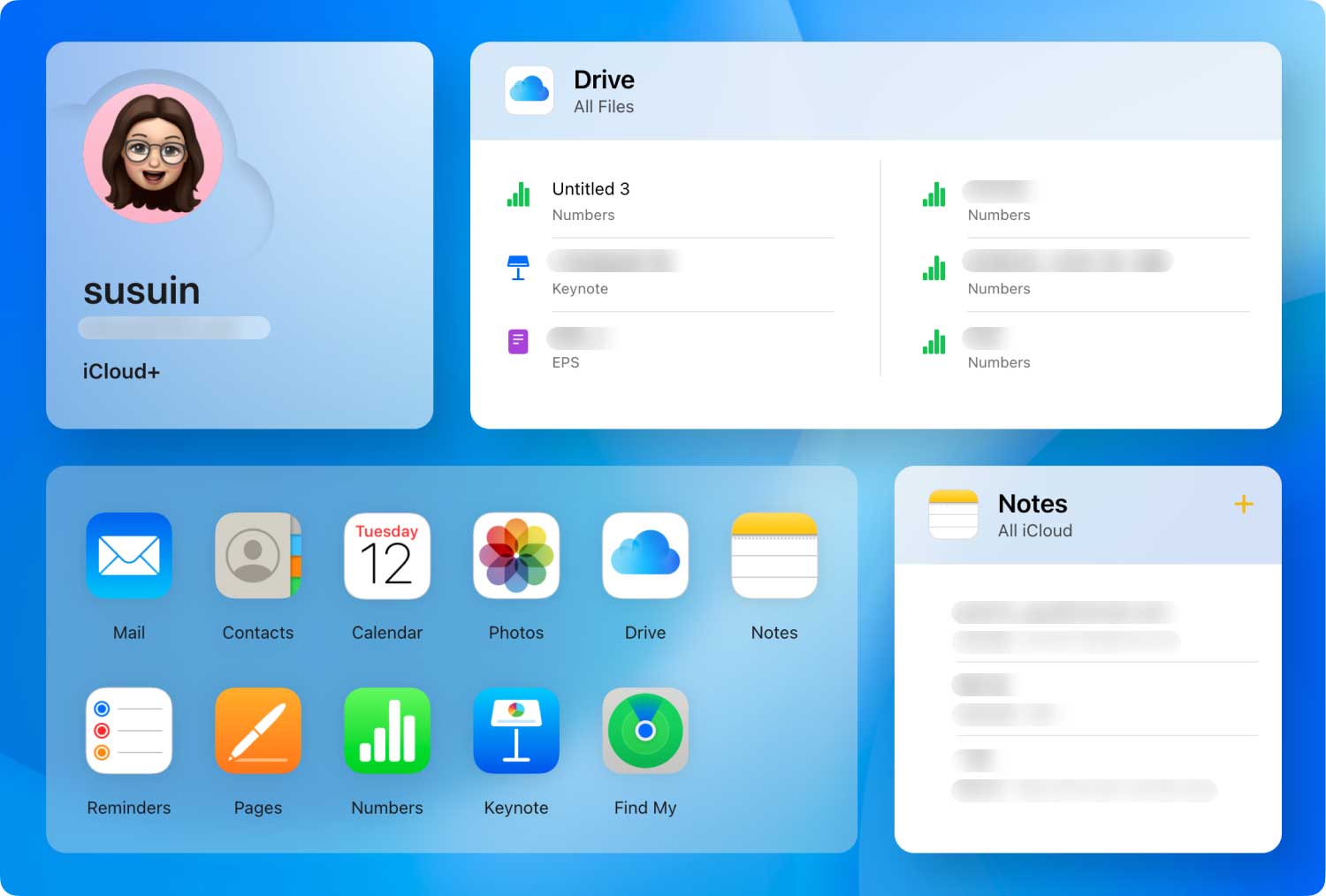 Recover lost contacts from iCloud Backup
Part 3. Here Are 3 Simple and Safe Ways to Recover iPhone Lost Contacts
Just leave the job of recovering your iPhone lost contacts to the expert. FoneDog iOS Data Recovery offers an effortless way to retrieve them. What more could you ask for if you have not just one, but 3 ways to fix iPhone lost contacts?To get started, download FoneDog iOS Data Recovery from our website. After installation, launch it and connect your iPhone to your computer.
Option 1. Direct Recover iPhone Lost Contact
This process is great because it works well whether you back up your files or not.
Step 1. Enable direct recovery from iPhone
From the available recovery methods, select Recover from iOS Device and click Start Scan.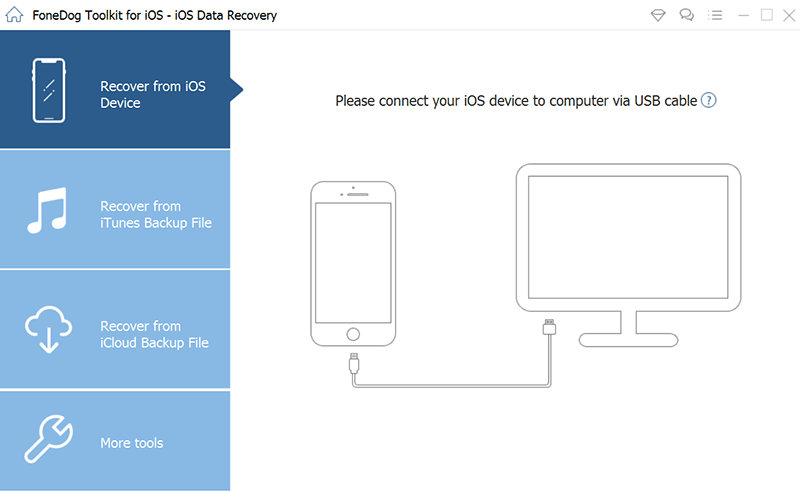 Select option on Recover from iOS Device--Step1
Step 2. Preview the Found Lost Contacts from iPhone
Various file types that can be recovered will appear. Choose Contacts to view found contacts. You may check them one by one to determine if you need them.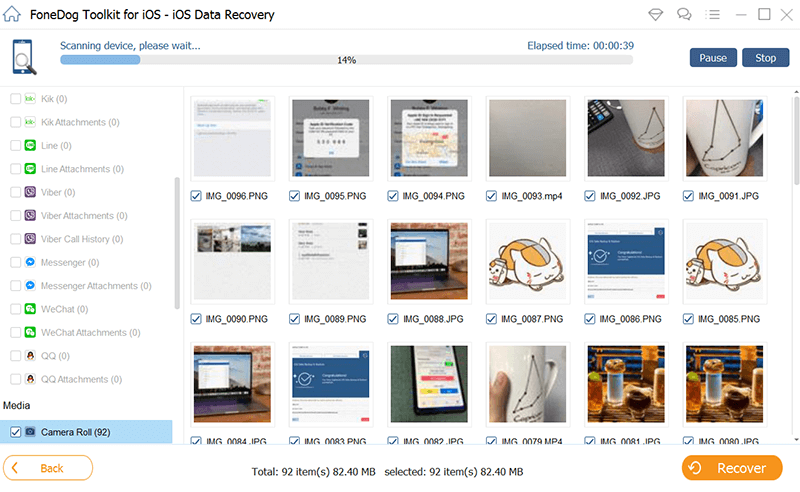 Preview the Lost Contacts from iPhone Device--Step2
Step 3. Restore Your Lost Contacts from iPhone Device
Select which contacts you want to keep by ticking on the applicable items. Click Recover to save them.
Completed tutorial:
How Can I Recover Deleted Contacts from iPhone 8/8Plus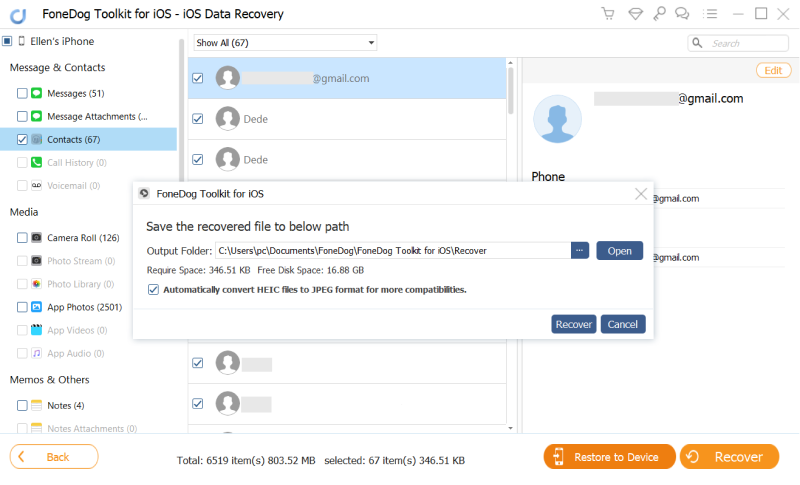 Restore the Lost Contacts from iPhone--Step3
Option 2. Restore iPhone Lost Contacts from iTunes Backup
This method is best for iPhone users who sync their contacts to iTunes. This provides the flexibility that accessing backups via iTunes cannot. It allows you to select particular files to recover instead of extracting everything.
1. Allow Access to iTunes Backup Files
Upon launching the software, choose Recover from iTunes Backup File. Select which backup file you wish to access then click Start Scan. The scan may take a few minutes. This would depend on the number of files in the iTunes backup.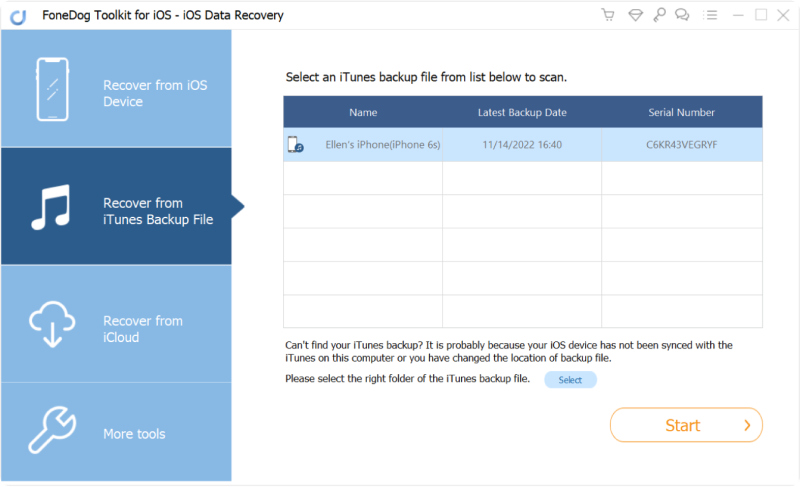 Allow Access to iTunes Backup Files for Recovery--1
2. Preview and Recover the Recoverable Contacts
After the scan, the window will display all file categories found in the backup file. Hit Contacts and on the right portion of the interface, you will see all contacts.Mark the contacts you want to be retrieved. Finally, click Recover to start downloading them to your computer.
Add more:
How Do I Recover Deleted Call History from iTunes?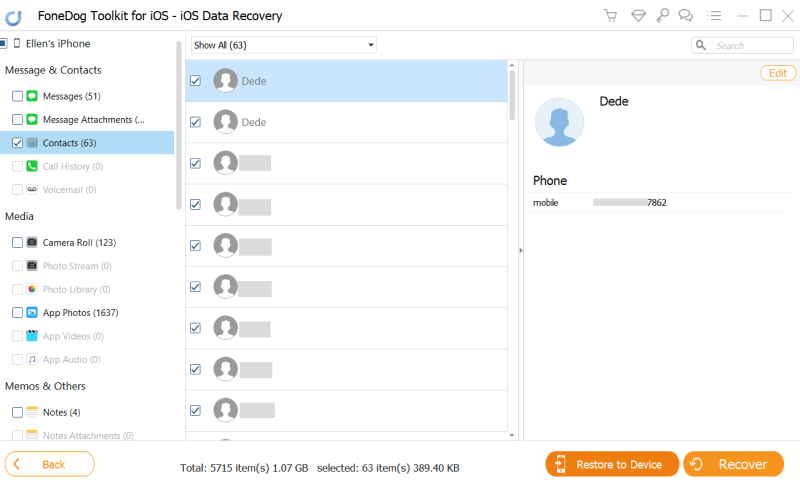 Preview and Fix the Recoverable and Lost Contacts from iPhone--2
Option 3. Recover iPhone Lost Contacts from iCloud Backup
This approach is advisable for iPhone users who sync their device with iCloud. It eliminates the need to completely erase your device's data.
#1. Authorize Access to iCloud Backup Files
After running the program, choose Recover from iCloud Backup File among the choices. You will then be required to log in to your iCloud account. Enter your Apple ID and password.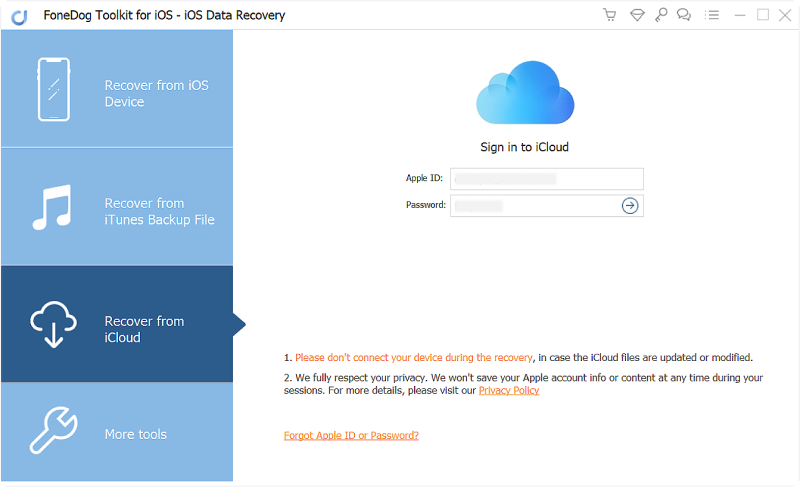 Log in to iCloud Backup Files--#1
#2. Scan Your iCloud Backup for Contacts from iPhone
A list of available backup files will appear. Select one and hit Download. The software will start scanning the contents of that file. Afterwards, a pop-up window will ask you for the file types you need. Tick on Contacts and tap Next.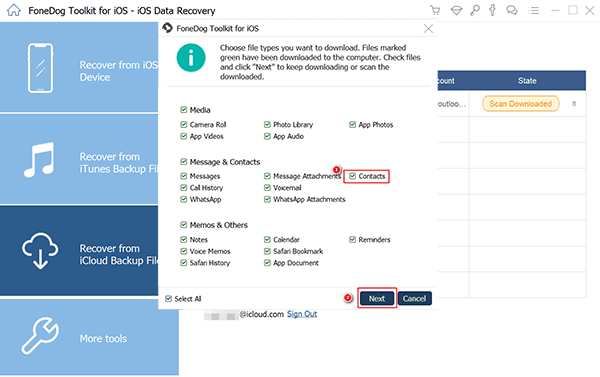 Scan Your iCloud Backup for Contacts on the PC--#2
#3. Preview and Recover Your Lost Contacts
Check the contact list found by the software. Tick the boxes of specific contacts you want to keep. Click on Recover to restore them.
Related guide:
How to Retrieve Photos from iCloud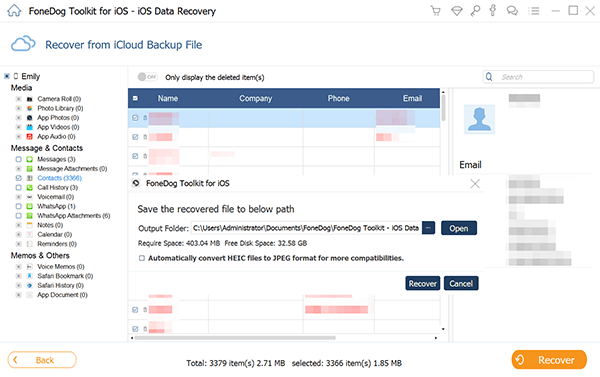 Preview and Extract Your Lost Contacts on Your PC--#3
Part 4. Video Guide: How to Recover iPhone Lost Contacts
Part 5. Conclusion
We have presented you with 3 easy ways to recover iPhone lost contacts, courtesy of FoneDog toolkit - iOS Data Recovery. Isn't it a breeze to get them back while you sit back and relax? That is without any risk of overwriting your iPhone's data, with the guarantee to recover lost ones.Aside from using the software to find deleted contacts, you can also maximize your usage by getting back erased images, audio files, documents, and even text and WhatsApp messages. You can now have the confidence when you do iOS updates or restore your backup files with the help of FoneDog toolkit - iOS Data Recovery. It is so easy to recover iPhone lost contacts!
Share this with your friends and they might just thank you for it!