By Nathan E. Malpass, Last updated: September 27, 2020
"I lost all my files on my iPhone and I've been searching all over the internet for the best iOS data recovery software. There's a lot and I don't really know which one to choose. Can you tell me that Whic is the best software for data recovery?"
Part 1. Why Need an iOS Data Recovery Software?Part 2. How to Choose The Best iOS Data Recovery Software?Part 3. Know The Best iOS Data Recovery in the MarketPart 4. Video Guide: What is the Best iOS Data Recovery Software to Restore Deleted Files
Part 1. Why Need an iOS Data Recovery Software?
Anyone can fall victim to data loss. That includes iPhone users. It's both terrifying and upsetting to realize that your files are nowhere to be found. It may be caused by an accidental resetting of your phone or an iOS update gone wrong.
Whatever the cause, one thing is for sure. You have to get those files back. Data recovery software exists to fulfill that need. It helps users recover deleted data, with only your iPhone, computer, and a USB cable as requirements.
Part 2. How to Choose The Best iOS Data Recovery Software?
Google "best iPhone recovery software" and you'll end up with a lot of options. Way many options that you don't even have an idea how and which to choose.Good thing, we're here to guide you.
We'll give you a rundown of features you have to look for in a data recovery tool. The best would be a software that meets all the criteria. That way, you get the most out of your download.
Recovers data effectively

The primary goal of a data recovery software is to get back lost files. To have an idea of a software's track record, read reviews on forums. Keep an eye on those that have raked in high ratings and positive reviews on multiple sites.

Compatible with different iPhones and iOS devices

Before you even download a software, you should always verify if it is compatible with your iPhone. Whether you own the oldest or the newest model, the tool should work for you. A software that can keep up with the release of new iPhone models and latest iOS updates is what you should look out for.Aside from that, you must check if it compatible with your computer. Some iPhone software can only be used with a Mac computer. That's a no-no if you're using Windows.

Cost-effective

Data recovery software can come at a high price tag, so it's important to confirm if it's exactly what you need. Some offer a free trial with limited features, while others require you to pay immediately. If that is the case, the least you can look for is a money-back guarantee.
Offers a variety of iOS data recovery methods

There are three possible means to retrieve deleted data from iPhones, as follows:

Direct Scan
iCloud backup
iTunes backup

It goes without saying that the best software is the one that offers all three options. Direct scan refers to the function of a software that scans your iPhone for files and recovers them. The next two, iCloud and iTunes backup, will only work if you have synced your files to the said programs. Great data recovery software allows users to access their backup files easy and fast.

Supports different file types

Search for a software that is capable of recovering all possible file types. That includes images, videos, documents, contacts, and messages.If you happened to lose all your files on your iPhone, then the software will come in handy.

Provides excellent technical support

Any business requires responsive customer service. That includes software companies. If you encounter any difficulty or you have technical concerns, their support team must be easy to reach through e-mail, phone, or even live chat.
Part 3. Know The Best iOS Data Recovery Software in the Market
As you scroll through possible data recovery software, take note of the essential features. Download only once you're sure it will work for you. After all, downloading may come at a cost.
However, if you ask us, we recommend you choose FoneDog Toolkit. Here are the reasons why.
It's effective. It has the highest recovery success rate in the industry and that's what over 50 million loyal users love about us.
It's compatible with all iPhone models, including iPhone X, iPhone 8, and iPhone 8 Plus, and the latest iOS 11. It can also be used to retrieve lost data from iPads and iPods. There's a version for Mac and another for Windows computer.
It's inexpensive and you can even try it out for free with our 30-day trial. With just $69.95, you can recover lost data from your iPhone for life.
It's versatile and can retrieve lost files with 3 options: Recover from iOS Device, Recover from iTunes Backup File, and Recover from iCloud Backup File.
It's multipurpose, so you can use our software to recover Contacts, Call Logs, Messages, Audio, Videos, Gallery, Picture Library, Documents and even WhatsApp Messages and Attachments
We're approachable. Feel free to reach our support team if you encounter any issue with our software. Detailed yet concise posts on our website are available for your reading pleasure.
What are you waiting for? Go download FoneDog iOS Data Recovery now. Further on, you'll learn how to use the best iPhone recovery software. Just run the software after installation and connect your iPhone to your computer.
Option 1. Recover Files Directly from iPhone
This method will work whether or not you have maintained backups of your data.
Step 1. Download and Run the FoneDog Toolkit
From the list of available recovery options, select Recover from iOS Device and click Start Scan to get started.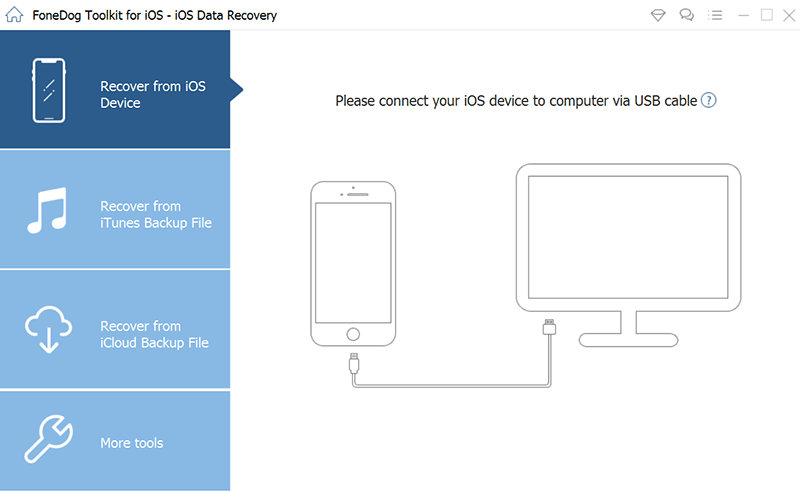 Step 2.Preview the Deleted Files from iPhone Devices
Found file types and the number of files will be displayed. You may preview the files one by one for you to see if you need them.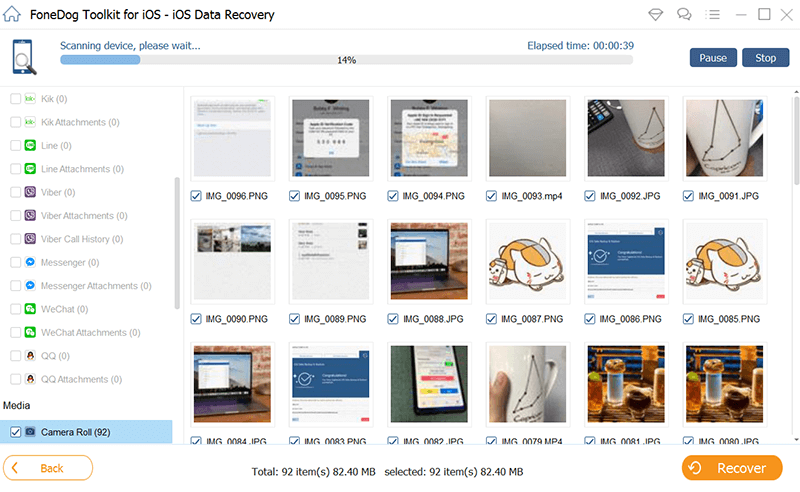 Preview the Removed Files from iPhone--Step2
Step 3.Select Which Files You Wish to Recover
A prompt will appear asking you for the destination folder where you want the files to be saved.
Select and click Recover to start the download.

Add more:
How to Recover Deleted Files from iPhone8/8Plus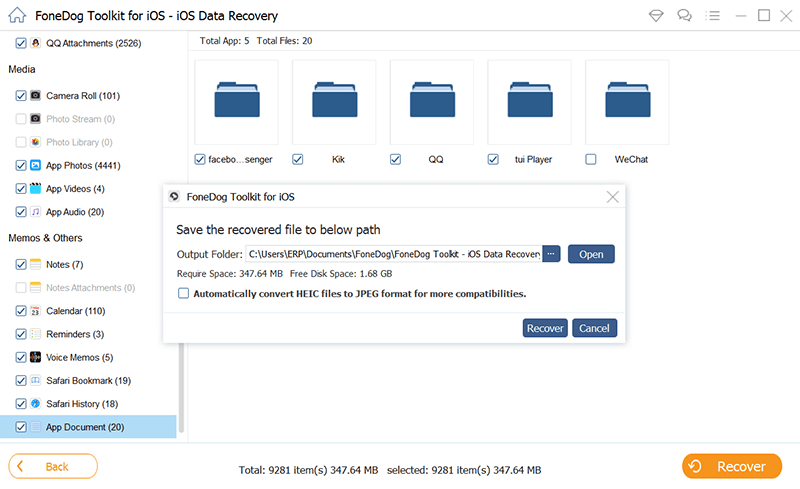 Select Deleted kinds of Files You Wish to Restore--Step3
Option 2. Restore Deleted Files from iTunes Backup
This process is applicable only if you have backed up your files using iTunes.
1. Scan the iPhone Device on Your Computer
Among the presented methods, select Recover from iTunes Backup File.
The software will show you all iTunes backup files on your computer. Select which you need to access and hit Start Scan.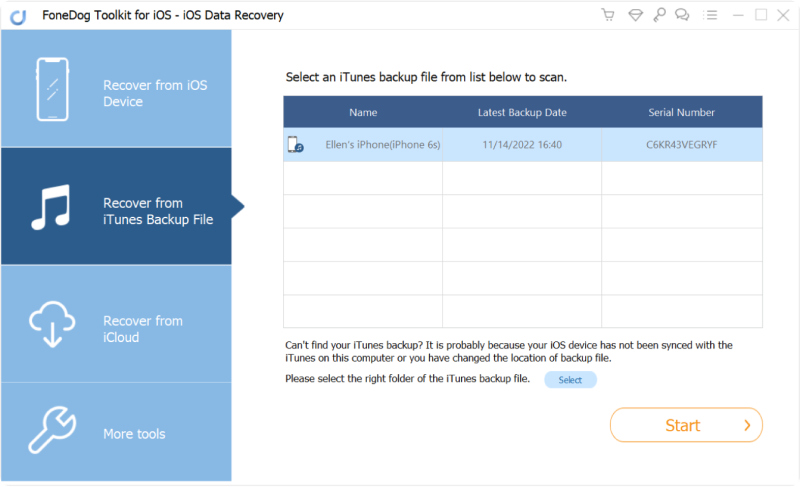 Start Scan the iPhone Device on Your PC--1
2. Extract Removed Files from iTunes Backup
The software will start extracting files from the selected backup file.
On the left side of the interface, a list of file categories will appear. Select one, and on the right side, the specific files will be shown.
Mark desired items and click Recover.

Related tutorial:
How to Recover Deleted Files from iTunes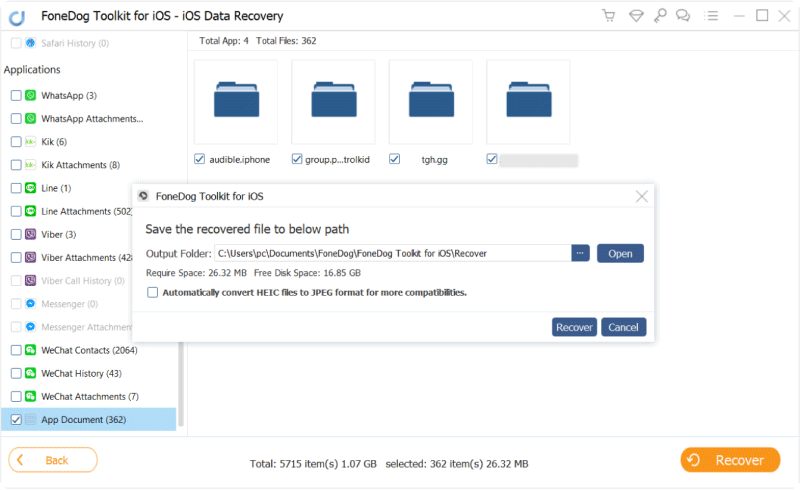 Recover Deleted Files from iTunes Backup File--2
Option 3. Retrieve Deleted Files from iCloud Backup
This works great if you wish to access your backup files from iCloud.
#1. Sign into iCloud Account
Upon clicking on Recover from iCloud Backup File, you will be asked to log on to your iCloud account.
Input your Apple ID and password.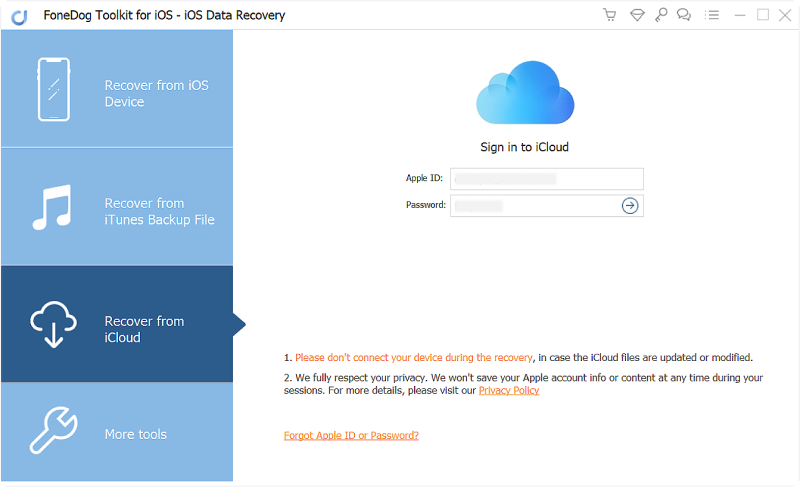 Login into iCloud Account--#1
#2. Select Which Deleted Files You Like to Recover
A window will appear, showing you iCloud backup files saved on your computer.
Select one by clicking on Download.A pop-up window with a list of recoverable file types will come out.
Tick on the desired types and proceed by clicking Next.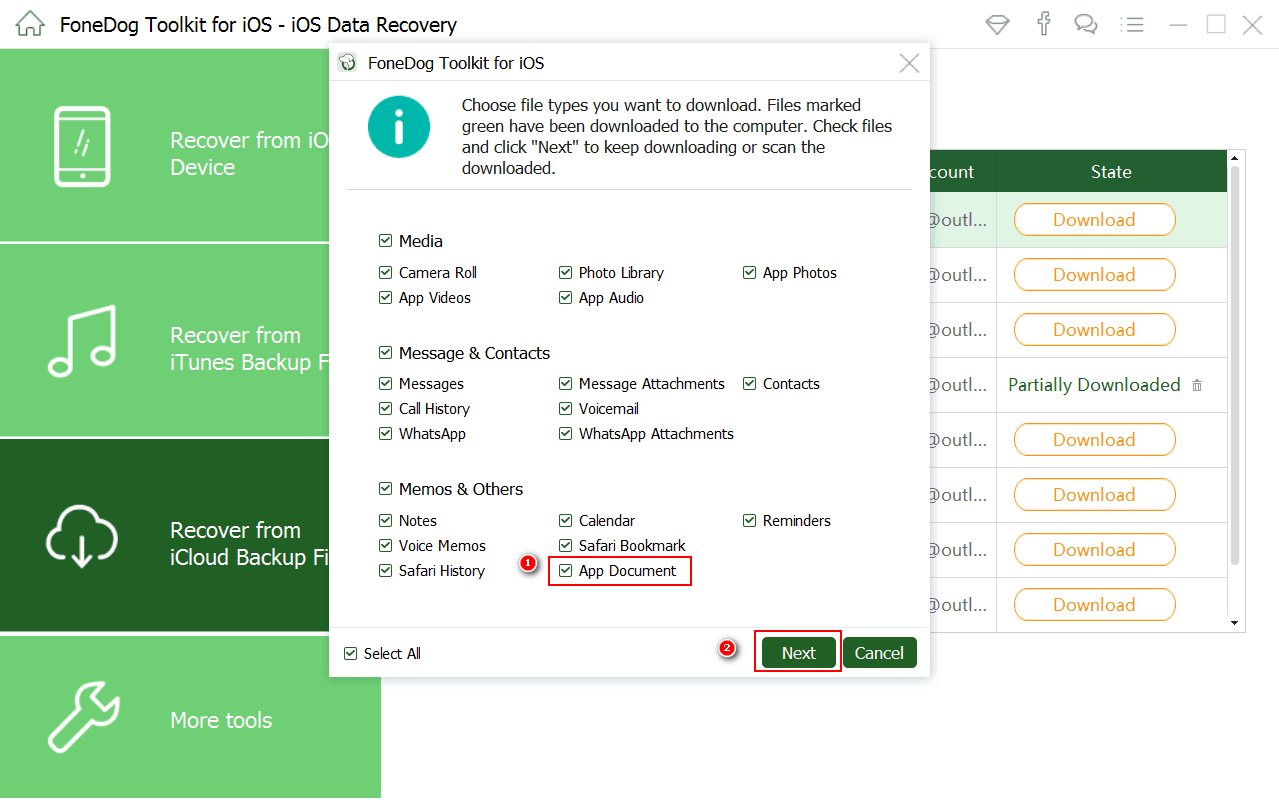 Choose the Removed Documents You Want to Recover--#2
#3. Recover Deleted Files from Your iCloud Backup
After scanning, the found files will be displayed. From a list of file types indicated on the left side of the window, click on one.
You may then view the items of the said type on the right side.
This way, you can selectively recover which files you want to keep.
Simply mark the files you need and click Recover.
Completed guide:
Best Guide: How to Selectively Retrieve iCloud Backup Contents to Your New iPhone 7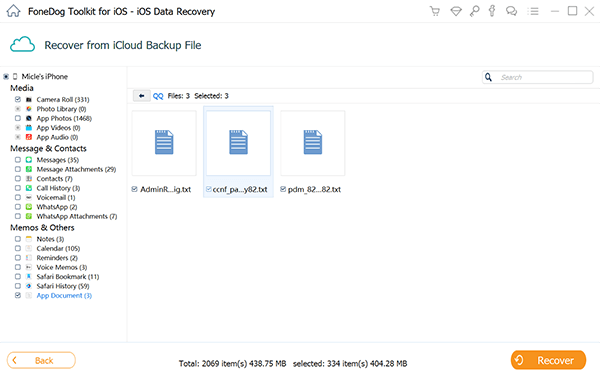 Extract Deleted Documents from Your iCloud Backup--#3

Tips: Another way to selectively restore files is to use the functional Search button on the interface. This will allow you to search files by their name.
Part 4. Video Guide: What is the Best iOS Data Recovery Software to Restore Deleted Files
If you're looking for the best iOS Data recovery software, you don't need to search far and wide. Data loss is already frustrating as it is. Don't stress yourself over choosing one from a long list of available data recovery tools.
FoneDog Toolkit is everything you could possibly need. There's simply nothing to lose because you can try it out and see how effective it is – for free!