"Why my iPhone keeps showing 'Cannot activate your iPhone now'?How can I do with it?
You may encounter that you manage to activate your iPhone device but still fail after several times. Indeed, the activation error on iPhone troubles a lot. However, tricks could get this error away. Let's see how to quickly fix iPhone activation error in this article.
Part 1. What Are The Common Factors Cause iPhone Activation Error?Part 2. Complete Guide On How to Fix the Issue - Ten Ways Here!Part 3. The Best Solution to Fix iPhone Activation Error Without Data Loss.
Part 1. What Are The Common Factors Cause iPhone Activation Error?
What are the common factors cause iPhone activation error? iPhone activation error rarely happens but it seems so frustrating when it does. This usually happens when you recently restored from a backup via iTunes and needed to set up the iPhone again. Or can also happen to a newly-purchased iPhone and won't activate.
This iPhone activation error is a sign that there is something wrong with the communication to Apple's servers. This issue can be caused by a lot of factors which can be any of the following:
SIM card not supported. You will see errors such as "No SIM" or "Invalid SIM" or could be a malfunctioning SIM card. You will also see this activation error on iPhone when you are trying to use a different SIM card on your locked iPhone device, and must need to unlock the phone before you can use the said SIM card. For that, you need to get assistance from your carrier.
Your iPhone is not recognized. The Apple servers might be temporarily down or unavailable at the time of activation.
Activation incomplete. This Apple activation error can be caused by a weak or interrupted network connection.
iTunes didn't verify the iPhone. This error can be caused by a bad USB connection.
However, and whatever the causes may be, there are available fixes that will resolve this issue in no time.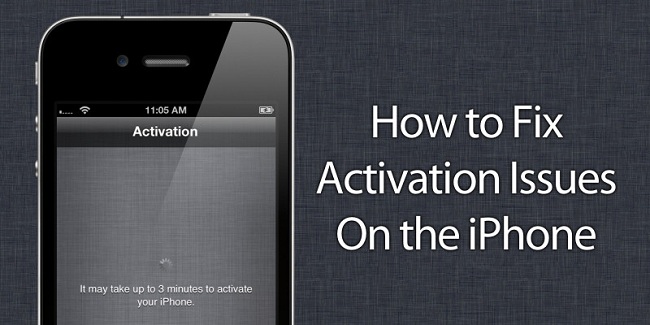 Part 2. Complete Guide On How to Fix the Issue - Ten Ways Here!
Fixing the Apple activation errors is so easy once you have understood its root cause. Below is a complete guide on how to fix iPhone activation error based on its signs, error messages and other symptoms. activation error on iPhone can also happen to jailbroken iPhones and other system modifications are done on iOS. Try doing any of these methods if ever you are stuck with this annoying error.
Solution 1. Restart The iPhone
Restarting the iPhone is a really big help when it comes to almost all troubleshooting methods especially Apple activation error. Though it does not guarantee anything specific its way of refreshing the entire device's software and network connections may affect its performance. To restart your iPhone, press the "Power" button until you see the slider and then toggle it off and reboot your phone. Try to activate once the device has rebooted.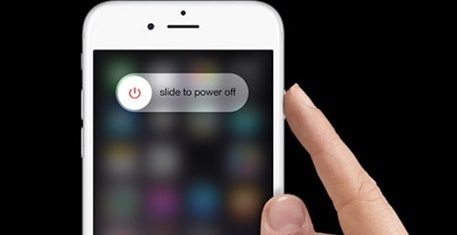 Solution 2. Make Sure You Have SIM Card Installed
If you are getting an Apple activation error due to the SIM card, try to turn off the phone, take the SIM card out, and make sure the SIM card fits well inside the SIM card tray and reinsert back then power on your device. Once back on, try to activate the iPhone.
Solution 3. Check Apple's System Status Page
Apple is monitoring all its system settings round the clock. You can check if there is something wrong with a specific system setting or function if the button is not in green. For iPhone activation error, make sure that the Apple servers are working fine before you do it. You can visit its system status page by clicking this link.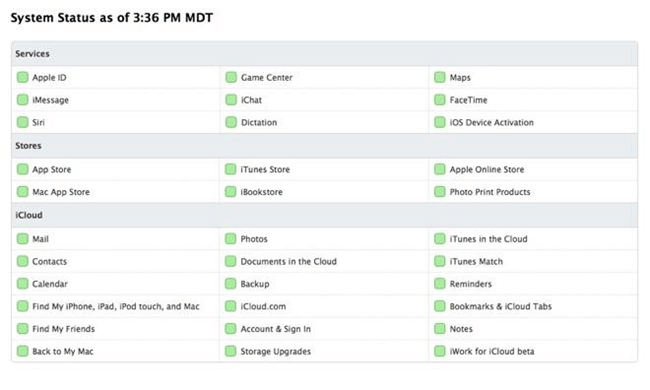 Solution 4. Verify Network Connection
Activating your iPhone via the wireless network connection is better than using your cellular data because apart from less costly, the speed is also better. Turn on your wireless network by going to Settings>Wi-Fi>toggle it on. Test to see if the activation warning still appears. If you are already using Wi-Fi when the activation error on iPhone happened, try another wireless connection to see if the problem still occurs.
Solution 5. Restore via iTunes
If doing the above steps still don't work out, try to restore your iPhone via iTunes. Connect the iPhone to the computer using a USB cable and launch iTunes. Make sure that before you connect the mobile phone, your iTunes must be updated already. After you launch the iTunes, turn on the iPhone and it will detect automatically then it will ask you to restore the device. After the restoration process, activate the iPhone again to see if it is now working.

Note: you might lose some data from the iPhone while doing this step. Best if you have created backups beforehand.

Solution 6. Turn Off Find My iPhone
Sometimes, your phone will ask for a password when activating it after a restore. Turn off the Find My iPhone feature on your mobile device by going to Settings>iCloud>Find My iPhone>toggle off and then try reactivating the iPhone once done.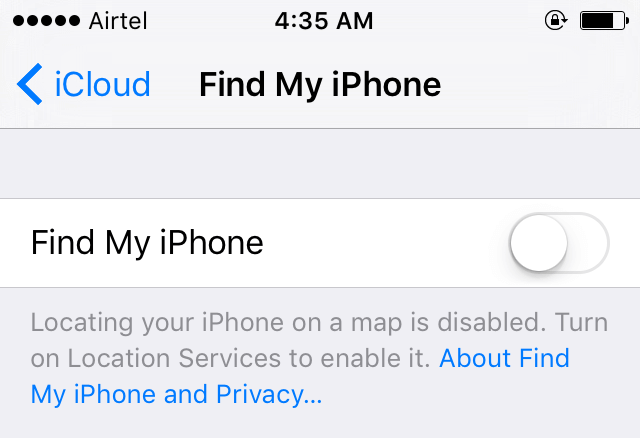 Solution 7. Sign In with Apple
The latest version of iOS now includes Activation lock setting wherein it protects the device from being restored in case it is lost or stolen so the phone will ask you to sign in with your Apple ID upon activating it from restore.
Solution 8. Contact Carrier
If you see this message: "Activation Error on iPhone – Cannot activate iPhone, please contact customer care" this can be a problem with your SIM card that was assigned by your carrier. It could be a damaged SIM card which they can further troubleshoot on their behalf. Call your carrier's customer care and tell them exactly all the issues you faced when you saw the iPhone activation error.
Solution 9. Visit An Apple Store
When you have exhausted everything we mentioned above and still the issue persists, don't do anything more on the device. You better visit Apple's service center so they can test and fix this issue
Solution 10. Reset the iPhone
This method is quite harsh if you have not created any backups yet on your iPhone. If none of the solutions mentioned above worked for you, you can try to reset your device. To do this, you can gently keep pressing on Home and Power buttons for 10 seconds. Release the Power button when you see the Apple logo and have entered into recovery mode. After resetting the iPhone, it will now become almost like new wherein you can restore from your iTunes backup to get the device back and running.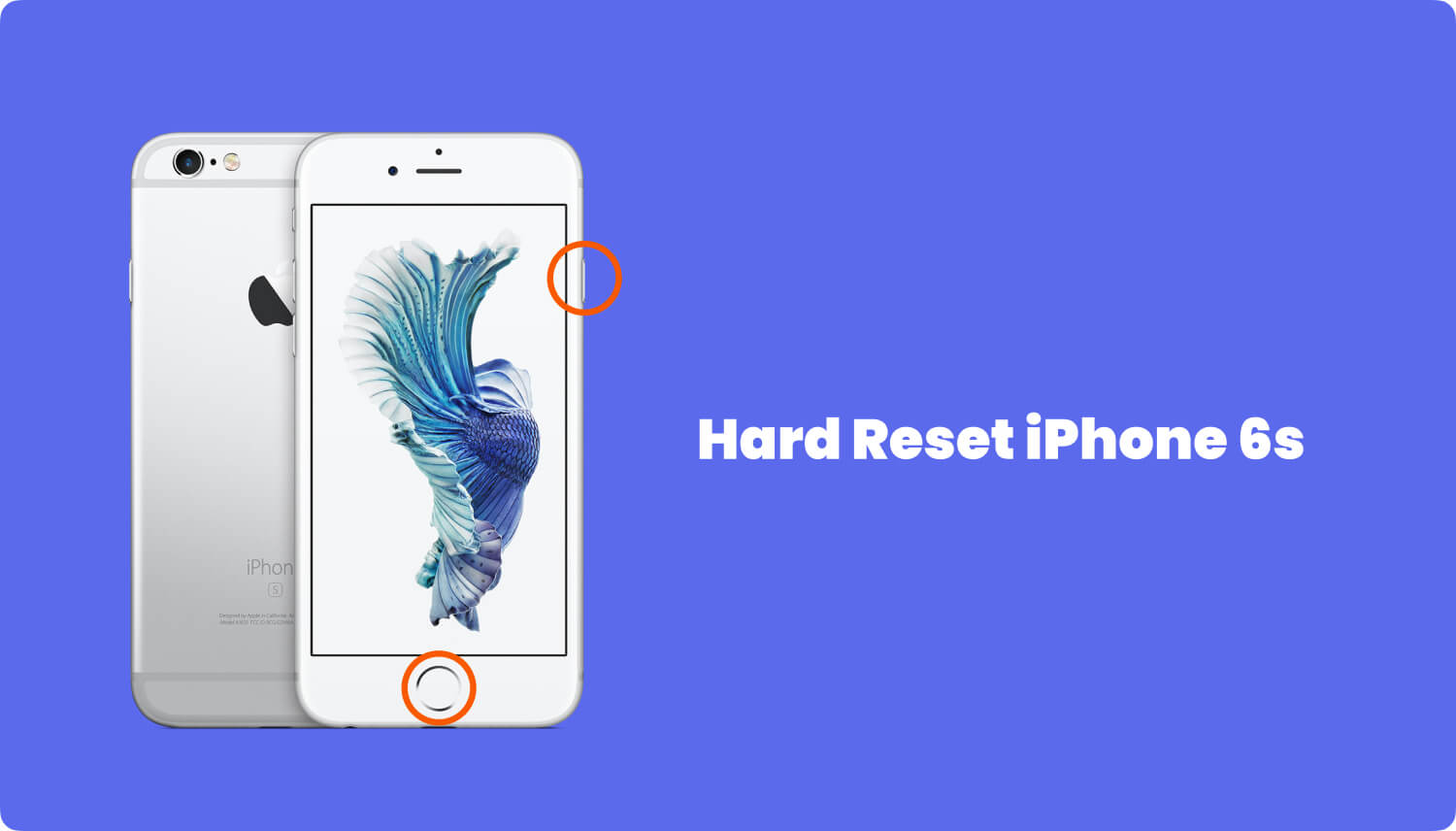 Now that you have read through all the possible ways to fix iPhone activation error, you can rest assured that there are solutions to all kinds of technical issues. You can always get around whenever you encounter any iOS problems by just making sure you did the right probing.
However, there is one more solution that will give you that peace of mind you truly deserve by fixing iPhone activation error and returns your phone back to normal without any data loss. This is possible through the help of third-party tools like FoneDog iOS System Recovery. Find out how this program can help you resolve this error.
Part 3. The Best Solution to Fix iPhone Activation Error Without Data Loss.
It is really painful to think that you will lose your phone data just like that over a simple error that becomes a complex quest for a solution. However, you can get rid of data loss if you use FoneDog iOS System Recovery for activation error on iPhone.
This program allows you to fix any kinds of iOS system issues like activation errors, freezing, be crashing, be looping at the start, stuck on recovery mode, stuck on Apple logo, black screen of death, white screen of death, and more.
It also resolves various iTunes error codes that make it difficult to troubleshoot if you are not really familiar with these problems. FoneDog iOS System Recovery simply fixes the issues and returns the iPhone status back to normal without compromising your data. It keeps them safe and sounds so you can still get hold of them no matter what. So if you are curious about how FoneDog iOS System Recovery works, check out these guides:
Step 1. Download FoneDog iOS System Recovery
First, download FoneDog iOS System Recovery online or by clicking the link provided. Run the software right after downloading by extracting the installation package. Follow the onscreen instruction and agreement to proceed to the main program menu.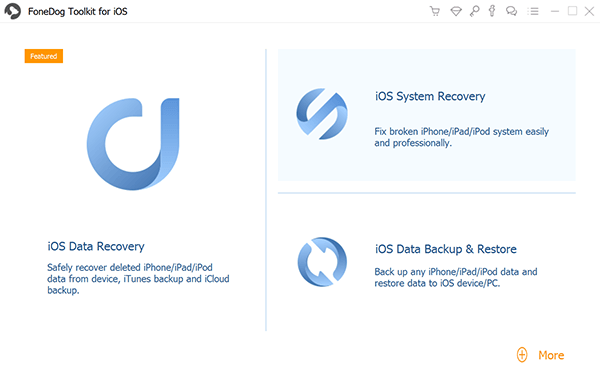 Step 2. Plug in iPhone with USB Cable
After you have launched the program, click on more tools and choose System Recovery. This time you need to connect your phone to the computer using a USB cable (use only original Apple USB connector) and then click Start to begin system recovery.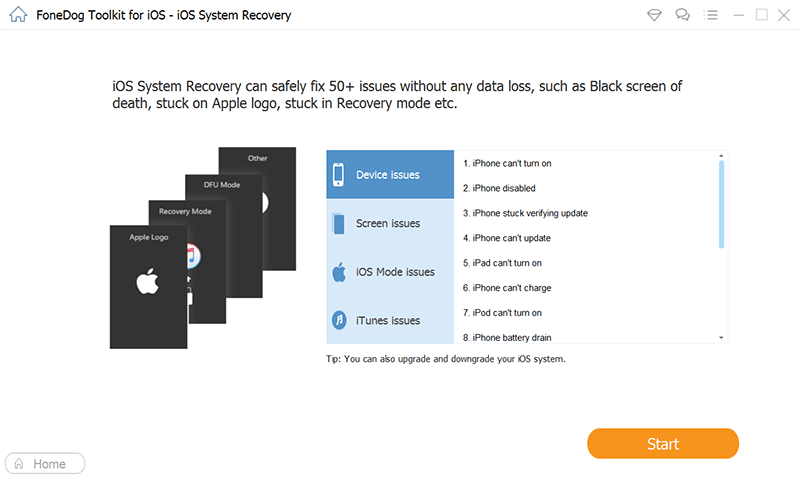 Step 3. Download Firmware
The next step will require you to download the firmware package by choosing the correct make and model of your phone including its iOS version. You can refer to the back of your device for the make and model and check in your Settings>General>About> you can see the software version and other system details. Click on Repair to continue.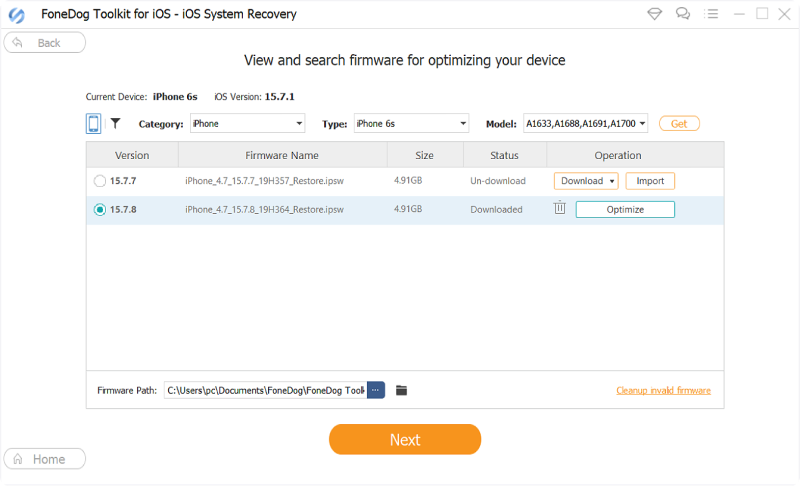 Step 4. System Repair Ongoing
The program, FoneDog iOS System Recovery will now scan, extract, download, and repair your iPhone's iOS system so just be a little patient while this is all ongoing. It takes a while but the result is rewarding. When the repair is done, your iPhone will reboot and will start at normal.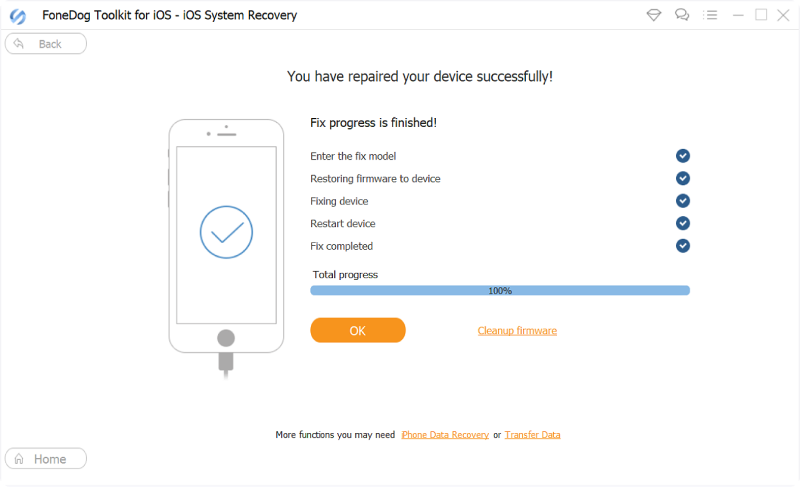 Even iPhone activation error can be fixed easily by FoneDog iOS System Recovery so there is no need to look any further whenever you are stuck with various iOS technical issues. No wonder why so many iOS users worldwide trust only FoneDog iOS System Recovery.